App Dev on Xbox event will teach developers how to publish Windows 10 apps for the Xbox One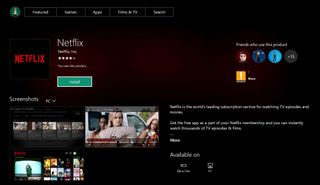 Microsoft will host an online event called "App Dev on Xbox" on Tuesday, August 30. The event will, among other things, give Windows 10 developers information on how they can publish their apps on the Xbox One console.
Microsoft has already published a number of select Windows 10 UWP apps, including Netflix, to the Xbox One, but so far the company has not opened up that avenue to all developers. In a blog post, Microsoft says the "App Dev on Xbox" event will give those developers the info they need to use the Windows 10 Anniversary Update SDK to make apps that can be published on the Xbox One and Xbox One S. Some of the topics that will be discussed include:
What's new in the Anniversary Update SDK and how to get started with app development for Xbox One
How to get started developing apps using both XAML and Web technologies
How to design and create impressive TV experiences
How to publish your app to the Store and make it available for over 350 Million Windows devices including Xbox
The event will begin at noon Eastern time (9 a.m. Pacific time) on August 30. There will also be a Q&A session with Microsoft team members at the end of the event:
Sign up to be reminded of the App Dev on Xbox event (opens in new tab)
Windows Central Newsletter
Get the best of Windows Central in in your inbox, every day!
Why can't you guys not allow gifs?????????? Would make us so much happier!

Can't wait to see what devs will bring to xbox!
P.s windowscentral could fix their app on win10 pc it's crashing all the time, phone app a lot better, hopefully we'll soon gonna use one on xbox as well!

Wished they'd done this sooner. But still, can't wait to fill up the X1 with great apps. Kinda disappointed Microsoft hasn't launched Office apps on X1 yet (Outlook Mail and Calendar and OneNote especially). Those could be great apps to have on the console.

I would love Comixology on Xbox One.
Windows Central Newsletter
Thank you for signing up to Windows Central. You will receive a verification email shortly.
There was a problem. Please refresh the page and try again.