This Week in Xbox - Kojima's TGA ban, FF7 remake, Witcher 4 discussed (Giveaway!)
This week we're looking at Hideo Kojima's banning from the TGAs, Final Fantasy VII's remake, Battlefront criticisms, Witcher 4 and more!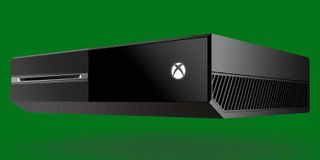 Welcome to our weekly ICYMI for Xbox news!
We're also giving away a copy of Tom Clancy's Rainbow Six Siege to one lucky commenter! Simply join the discussion for a chance to win.
We'll still be posting major Xbox announcements in the main feed. However, I'll be collecting some of the more nuanced news, rumors and talking points into one handy post every weekend. You can also rely on this weekly column to keep up to date with all the latest game releases too.
So without further ado, here's the latest edition of This Week in Xbox One News.
Final Fantasy VII Remake likely headed to Xbox One and PC, gameplay revealed
The legendary Final Fantasy VII is being remade, only launching first on PS4, according to this gameplay reveal trailer. As previously teased, Square Enix has ditched Final Fantasy VII's classic turn-based RPG combat for something a little more action-oriented. Purists may complain, but the game's producer Yoshinori Kitase promised that FFVII won't be entirely action-based (via GamingBolt):
The trailer ends with "Play it first on Playstation 4", implying that Sony has only purchased timed exclusivity, similar to Rise of the Tomb Raider on Xbox One. Indeed, some retail outlets around the world have begun taking pre-orders for the Xbox One version of Final Fantasy VII's remake, but remain skeptical until we receive that all-important confirmation.
What do you think of Final Fantasy VII's action-oriented combat? Hit the comments.
EA defends Star Wars Battlefront's single-player offering, acknowledges criticisms over depth
I'm in the process of reviewing Star Wars Battlefront for Xbox One and unlike some who have accused the game of being too much like Battlefield, I find myself in the opposite camp, wishing Battlefront had a little more of Battlefield's depth.
As I speculated in my preview, DICE and EA intended to make the game as accessible as possible due to the broad appeal of the Star Wars license. EA's CFO Blake Jorgensen seemed to confirm my suspicions in comments at a NASDAQ conference earlier in the week:
I find it hard to criticize EA over this decision, given the popularity of the license attached to the game, however, I think they did those same fans a disservice by neglecting to include some decent story-based content. EA appear to have heard the criticism loud and clear, with EA's Peter Moore stating that future Battlefront titles could focus a little more on single player aspects (via The Examiner):
I'd say even Call of Duty trumps Battlefront on depth, but despite lacking content I feel it delivers quite well in the fun department so far. Hopefully, EA can capitalize on their 10-year Star Wars licensing deal a little better in Battlefront's inevitable sequel.
Konami's lawyers prevented Hideo Kojima from collecting his award from the TGAs last week
Post-Kojima Konami isn't really doing itself any favors. Metal Gear Solid V: The Phantom Pain took home the award for best action and adventure game at The Game Awards last week, but the franchise's life-long overseer, Hideo Kojima, wasn't in attendance to accept the award.
Industry figure and TGA host Geoff Keighley took it upon himself to explain why, slamming Konami in the process to a chorus of audience jeers.
Konami has publically stated that they wish to continue making "Triple A" console titles, including future additions to Metal Gear Solid. However, the company's complete disregard over how they're perceived in the industry at large makes me wonder just how committed they are.
Check out 10 minutes of Far Cry Primal gameplay
Far Cry Primal ditches the guns and takes the franchise back to the Stone Age. In Far Cry Primal, you play as caveman Takkar on a quest to avenge his fallen tribe. In the above video, Ubisoft details the game's combat, which features typical Stone Age weaponry like spears and bows. Additionally, Takkar can tame the game world's various beasts and deploy them in combat. You'll be able to call upon a stealthy jaguar to help you infiltrate enemy camps, summon a trusty owl and send it on reconnaissance missions, or climb on top of a mammoth and trample your foes into a bloody paste.
Far Cry Primal launches on February 23rd, 2016, and looks set to breathe new life into a franchise I felt had gotten a bit stale. Kudos Ubisoft.
CD Projekt RED practically confirm The Witcher 4, discuss Cyberpunk 2077
CD Projekt RED took home the award for game of the year 2015 for the impeccable The Witcher 3: Wild Hunt, and thankfully, the studio aren't yet done with the franchise. Speaking to Polish TV (via Gamepressure), CD Projekt's CEO Adam Kicinski discussed the future of The Witcher series, stating that it would be "unfair" to the fans to leave the popular RPG franchise on the shelf:
While we wait for The Witcher 4, CD Projekt RED's next game, Cyberpunk 2077, was also discussed. We don't know a great deal about their mysterious action RPG, suffice to say that it'll be playable in both the first and third person, it will take inspiration from its pen and paper gameplay roots, and it's set in a science-fiction dystopia. So far, all we've seen from Cyberpunk 2077 is some incredible concept art and an impressive reveal trailer (linked above).
Adam Kicinski said that Cyberpunk 2077 is proving to be even more ambitious than planned, also hoping that it'll reach higher levels of commercial success than The Witcher 3:
I think the fact The Witcher 3 is the third game in a trilogy probably prevented it making significant sales penetration, given that a lot of people likely missed out on The Witcher and The Witcher 2. Still, as a fan of the franchise, I'd say it's not completely necessary to have played these previous titles - if you're a fan of action RPGs, you should definitely check it out.
Giveaway - Rainbow Six Siege!
Each week, we'll be giving away a free Xbox title to one lucky commenter! Simply join the discussion below for a chance to win.
Congrats IEhrgeizI you won Rainbow Six Siege for Xbox One! If you lost, don't worry, we'll have another contest for you next week!
ICYMI - Some of Windows Central's biggest Xbox articles of the week
Upcoming game Gigantic delayed until 2016 amid developer layoffs
Day 6 of Microsoft's 12 Days of Deals event has price cuts on many Xbox disc games
The next free Halo 5 update will add the Forge editor so you can get mapping
Xbox One U.S. Black Friday sales were huge for Microsoft, Windows 10 gaming on the rise
Rocket League coming to Xbox One in Feb. 2016 with exclusive Halo and Gears of War vehicles
Quantum Break trailer gives us a quick look at the upcoming time-manipulation game
Rise of the Tomb Raider is getting some new DLC in January with Baba Yaga
New Xbox One game releases for the week ending December 6th, 2015
Super Party Sports: Football (opens in new tab) - Sports & Recreation - Handy Games
"Super Party Sports: Football' is a physics puzzle game full of action and fun. Solve tricky riddles, fight against different types of enemies and score a goal. Take the challenge with players from different leagues and FCs."
Rock Zombie (opens in new tab) - Action & Adventure - EnjoyUp Games
"What would happen if a concert of a female rock band was invaded by a horde of zombies? The answer to that question can be found in this videogame which combines both, classic gameplay from the Arcade Golden Age with modern 3D graphics."
Chivalry: Medieval Warfare (opens in new tab) - Fighting - Activision
"Besiege castles and raid villages in this 24 player online experience. Trade in your guns and grenades to test your mettle against cold hard steel on the medieval battlefield."
Kung Fu Panda Showdown of Legendary Legends (opens in new tab) - Fighting - Vicious Cycle Software / Little Orbit
"Up to four players compete in iconic locations throughout the Valley of Peace and beyond. Compete in an epic Tournament where all Kung Fu warriors contend for honor and glory. Who will reign on top as the mightiest warrior in the land?"
The Incredible Adventures of Van Helsing (opens in new tab) - Action & Adventure / RPG - NeocoreGames
"Put on your wide-brimmed hat, grab your weapons and embark on an incredible adventure in the gothic-noir world of Borgovia, where mad science threatens the fragile peace between monster and mortal."
Tom Clancy's Rainbow Six Siege (opens in new tab) - Shooter - Ubisoft
"Tom Clancy's Rainbow Six Siege is the upcoming installment of the acclaimed first-person shooter franchise developed by the renowned Ubisoft Montreal studio. Tom Clancy's Rainbow Six Siege invites players to master the art of destruction."
Just Cause 3 (opens in new tab) - Action & Adventure - Avalanche Studios
"Explore a Mediterranean island paradise with complete vertical freedom – skydive, BASE jump and free dive in an open world with virtually zero limits."
And that's a wrap!
This week I moved to Germany, and have been stuck on 2.5 MB DSL internet. I'm having multiplayer withdrawals. Still, my belated Fallout 4 review is nearly here, and I'll likely spend the rest of the year knee deep in Hoth, Endor and the other planets offered by Star Wars Battlefront.
What have you guys been playing this week? What do you think of this week's Xbox news? Let us know below for a chance to win Rainbow Six Siege!
Jez Corden is the Managing Editor for Windows Central, focusing primarily on all things Xbox and gaming. Jez is known for breaking exclusive news and analysis as relates to the Microsoft ecosystem while being powered by caffeine. Follow on Twitter @JezCorden and listen to his Xbox Two podcast, all about, you guessed it, Xbox!
I still need to get Witcher 3.

Same, but at least I get alot of bang for the buck when I eventually pick it up cheap

True that. I'm waiting till after the holidays. Fallout four is going to be taking up waaaaay too much time.

Game was free for awhile with Nvidia purchases ;)

How much do you need to know about 1 & 2 to enjoy 3? Also is there save, stats, items transfer on PC?

I can't speak for others, but I didn't know **** about the first games and still experienced a RICH gameplay story. Definitely top 5 games I've ever played.

I didn't play 1 and 2 but i can definitely say 3 is a complete game on its own.

Witcher 3 is so amazingly great but it is a huge time investment. Other than that, you definitely won't regret that game! Posted via the Windows Central App for Android

I personally would have loved for Battlefront to just be a Star Wars version of the Battlefield games, that would have been amazing. The Final Fantasy 7 remake looks cool too, I'm looking forward to seeing more of that.

It kinda is the same thing.

Except with absolutely no single player (which is especially odd since its based on a movie series), and a fraction of the maps. I suppose if you ignore that, then yeah, its virtually the same. The servers are basically as stable.

I havent played the game yet but i like single player too

Still having tons of fun in Battlefront myself. Not to lessen your opinion at all, but to be honest I think the market for what Battlefront has become is actually far larger than the one for Battlefield which tends to attract more hard-core players. But it's the disappointed players that you hear from, not the majority of casual players who are having an absolute blast without a massive learning curve.

Don't get me wrong, I didn't mean to imply that SW Battlefront isn't fun, I'm just a big Battlefield guy so I personally would have liked for it be more like that.

Nearly every report has confirmed that Battlefront sales are dismal compared to Battlefield

Witcher 3 is fun but I am way more interested in their Cyberpunk offering.

I'm totally using your comment to get better placement LOL. Anyways, been waiting for this forever. Kingdom Hearts is the holy grail for me... But if they want to release FFVII first my wife will be the beneficiary of a condensed version of one of the best games ever. I can finally engross her in not just anime that I love, but videogames as well. Please make this happen. Environmentalists should be all over this as well. This game gave me a different viewpoint on LIFE. I feel like in these days and times it should be revisited. Anyway, will wait until Xbox :)

as long as konami doesn't sell off it's game division to activision they still have one critical error left to make o.0

Witcher 3 bored me stiff. As for people complaining about Battlefront's campaign, well, I'm not. You can't complain about something that doesn't freaking exist!

You can absolutely voice your opinion about something that you feel was crucial to a game.

Wow Final Fantasy VII. I was only a wannabe grownup when I played it first time. Now im old and weary.

Not sure how I feel about the new rainbow 6 offering. They removed the cover dynamic from gameplay. So many good memories of the series to date though!

Looking forward to Rainbow6

Konami is appalling. Hideo Kojima is a master, and extremely respected in the game world. Tbh, what else did Konami have going for them that was bigger than MGS? I will certainly have reservations about playing another installment of the series without Kojima at the helm.

Its as though Konami has decided to try challenge EA for worst company

Konami, is there anything you won't do? What an embarrassment.

Oooooooooohhhhh id like some rainbow six seige pleeeeaaaassssseeeee

Battlefront is the biggest rip-off in quite a while. The game costs you 60€...but then, if you want to have the full experience of the game (in other words, to play the game as it was designed) you'll have to burn another 60€ in DLC's. And the lack of a proper Single Player just makes it that much worse. Honestly, it's EA's problem, really. I was going to get the game. But I don't like to be ripped off. And since it lacks a proper Single Player mode and my patience to play with kids on multiplayer is non-existent, I simply skipped it. And will continue to skip every single game that follows Battlefront's path. Guess what? I'm not in the business to giving EA money. They're in the business of trying to make me buy their games. It's far easier for me to deal with not buying a game than it is for EA to deal with unsold games. But that's none of my business... So Battlefront? No, thanks.
Not even my love for Star Wars will take me as far as being willfully robbed. Specially when games like Assassin's Creed Syndicate came to show how much more pleasant a game is when there's absolutely no multiplayer crap involved.

I agree with most of this. Battlefront and Rainbow Six are just modes of full games. However, Assassin's Creed is terrible.