This Week in Xbox - The Division, Brütal Legend on back compat? Cobalt dated (Giveaway!)
This week we're looking at The Division, Brütal Legend for backwards compatibility, Cobalt's launch date and more!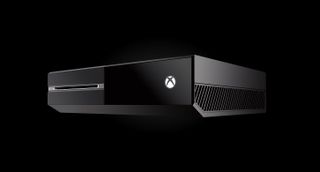 Welcome to our weekly ICYMI for Xbox news!
We're also giving away a copy of Sunset Overdrive to one lucky commenter! Simply leave a reply and join the discussion for a chance to win.
We'll still be posting major Xbox announcements in the main feed. However, I'll be collecting some of the more nuanced news, rumors and talking points into one handy post every weekend. You can also rely on this weekly column to keep up to date with all the latest game releases too.
Here's the latest edition of This Week in Xbox One News!
This is how your base works in Tom Clancy's The Division
The Division is coming, with a beta test for those who pre-order at the end of the month, and a full release planned for March 8th, 2016. Ubisoft has granted Arekkz Gaming access to broadcast some of The Division's finer details, and this latest vid is all about your personal base of operations.
The Division's base of operations is an instanced area of the game world where only you can travel. Moving into this area won't disband your team, but you won't be able to see them either. Each player gets their own "version" of the base of operations. There are three wings to the base, a medical wing, a tech wing and a security wing, and each has ten upgrades apiece and serves different functions.
The base of operations also has a personal stash similar to games like Diablo. Here, you can store weapons and other gear for later use. Next to the stash is a crafting station, which allows you to turn raw materials into new weapons, gear, mods, ammo and other items. Crafting materials are obtained either from looting out in the game's world or from deconstructing other weapons and items into their constituent parts. The base of operations also has vendors, quest givers, restocking crates, and various other features detailed in the video above.
The Division won't have microtransactions, I think?
Speaking of The Division, creative director Magnus Jensen recently discussed the possibility of introducing microtransactions into the game – a 'feature' that's becoming increasingly prominent in big budget titles. Eurogamer asked whether The Division will be supported by DLC, microtransactions, or both. Jensen supplied the following statement:
You'd be forgiven if you thought the above statement is vague, considering that we don't know exactly how Jensen defines microtransactions. Eurogamer did too, so they asked Ubisoft for further clarification:
Still confused? Ubisoft seems to think that paying for in-game currency to purchase in-game items constitutes a microtransaction. But even if you're buying vanity items from the Xbox Store for The Division, for a micro-sized amount of money, doesn't that constitute a microtransaction?
Regardless of the definition, it appears certain that you won't be able to pay-to-win or negatively impact the experience of players who choose not to purchase microtransactions. Expect things like emotes, weapon skins and the like, similar to Destiny.
The Division launches on March 8th, 2016 for Xbox One, PS4 and PC.
We could see Brütal Legend hit backwards compatibility
Brütal Legend was an eclectic Xbox 360 game that combined action-adventure combat and real-time strategy elements, with unique art and heavy-metal celebrity cameos. Jack Black portrayed the main character, who gets sucked into a comedic heavy-metal world on the brink of destruction. Throughout the game, you traverse a vibrant open-world, undertaking dungeon crawls and RTS-like battles to save the world's inhabitants.
A fan recently asked the game's director, Tim Schafer, whether we could see the game appear on Xbox One via backwards compatibility. Schafer replied "I think it would be cool too!".
While overcoming the technical hurdles of backwards compatibility was a feat unto itself, the biggest issue facing the program pertains to licensing. When contracts were signed for the Xbox 360 versions of games, there was no plan in place to include them in future console libraries, so new terms must be worked out per game. A game like Brütal Legend, which features various celebrities, licensed music and logos, could prove complicated to introduce to through backwards compatibility. Although, we do know that EA – Brütal Legend's publisher – is a supporter of the program. So at the very least, Tim Schafer and EA are on board with the idea.
The next list of backwards compatible Xbox One titles should appear soon, according to Phil Spencer. Until then, we have Deus Ex Human Revolution, recently made available for free via Games with Gold (opens in new tab).
As usual, drop your backwards compatibility votes into the Xbox UserVoice page here, and let us know in the comments what backwards compatible game you want most!
Metal Gear Solid voice actor David Hayter reacts to the Kiefer-less 24 reboot
One of the more contentious aspects of Metal Gear Solid V was the omission of David Hayter – the iconic English voice of Snake for each of the previous MGS titles. Hideo Kojima replaced Hayter with Hollywood actor Kiefer Sutherland, citing the desire to match the voice work with the latest facial motion capture technology. While Sutherland delivered an excellent performance, it left a sour taste with long-term fans, hopeful to see Hayter appear for one last time before Konami axed Kojima Productions.
Kiefer Sutherland, famed for his portrayal of Jack Bauer in 24, won't be appearing in FOX's upcoming reboot of the series, and David Hayter made an appropriate response.
Konami is hiring to develop a brand new Metal Gear Solid without series creator Hideo Kojima, although I think most fans (myself included) don't have particularly high hopes for the future of the series. Still, let's hope Konami prove us wrong.
Mojang published Cobalt will finally hit Xbox One on February 2nd
Cobalt is a 2D side-scrolling shooter from Oxeye Game Studio, an indie outfit featuring talent from Mojang – famed for Minecraft. Cobalt was originally slated to launch last October, but Oxeye delayed the game to repair some outstanding bugs.
Cobalt's campaign mode lasts around 8 hours and allows you to customize and upgrade your cyborg (named Cobalt!) as you progress. Cobalt's combat seems frenetic and explosive, and features dodge rolling as a signature mechanic. Rolling at the right time allows you to deflect projectiles and even bounce them back into the enemies that attacked you. In a pinch, time will slow down, allowing you to regroup and reassess dangerous situations.
Cobalt will launch for Xbox One, Xbox 360 and Steam for Windows on February 2nd, 2016 for around $19.99. Beyond the main campaign, Cobalt includes various online and local co-op modes, and competitive multiplayer modes.
OneCast Episode 2: The Division, VR, beta tests, reviving old game franchises, and more!
Every week, I'll be hosting a podcast with our new writer Matt Brown and various other Windows Central team members as we look back at the week's Xbox, Windows and Microsoft news and events. Send a tweet to myself @MSTFY or Matt @RTEnvi with the hashtag #OneCast if there's any particular question or topic you'd like us to discuss!
Giveaway - Sunset Overdrive for Xbox One
Every week, we give away an Xbox One game to one lucky commenter! Join the discussion below for a chance to win Sunset Overdrive for Xbox One.
The winner was coip! Congrats! Check back next week for another giveaway.
ICYMI - Some of Windows Central's biggest Xbox articles of the week
ZHEROS now available on Xbox One, free for Xbox Live Gold members
Pre-order The Division for closed beta access on January 28
New Xbox One game releases for the week ending January 17th, 2016
ZHEROS (opens in new tab) - Action & Adventure - Rimlight Studios
"In a journey through distant and unknown galaxies, you play as the members of the ZHEROS squad: Mike and Captain Dorian. Brave, strong as awkward and dim-witted the first one; agile, smart and ready for anything the second one."
Oxenfree (opens in new tab) - Action & Adventure - Night School Studio
"Oxenfree is a supernatural thriller about a group of friends who unwittingly open a ghostly rift. Play as Alex, a bright, rebellious teenager who brings her new stepbrother Jonas to an overnight party on an old military island."
Hyperdrive Massacre (opens in new tab) - Shooter - 34BigThings
"Jump in a space cadillac and frag your way to victory against your friends, or fight the vicious AI to unlock the full crews roster, in the most frantic couch multiplayer neon fragfest for next-gen!"
Rebel Galaxy (opens in new tab) - Action & Adventure, Strategy & Simulation - Double Damage Games Inc.
"Rebel Galaxy is a swashbuckling space adventure, with action-packed combat, exploration, discovery, trade, and "negotiation" with the outlandish denizens at the edge of the known universe."
The Banner Saga (opens in new tab) - RPG - Versus Evil
"Live through an epic role-playing Viking saga where your strategic choices directly affect your personal journey. Make allies as you travel with your caravan across this stunning yet harsh landscape."
Assassin's Creed® Chronicles: India (opens in new tab) - Action & Adventure - Ubisoft
"Embody Arbaaz in his quest for retribution through a colourful depiction of 19th century Colonial India in 2.5D stealth gameplay."
Unepic (opens in new tab) - Action & Adventure, Platformer, Role Playing - EnjoyUp Games
"Unepic is a mixture of platform game, role game and joke that takes place in a huge castle of medieval fantasy. It is set in the eighty's style, but completed with the most actual features."
Cubot (opens in new tab) - Puzzle & Trivia - NicoplvGames
"At first sight, Cubot is a puzzle-game with a minimalist gameplay, just move color cubes towards tiles of the same color. It's really easy, but it will be a torture for your mind to complete all levels of the game because the apparent simplicity of the game is in contradiction with the complexity of the puzzles."
And that's a wrap!
This week I've been hitting ARK: Survival Evolved. The latest patch finally made the game playable, with server connections becoming far more reliable. I'll be reviewing Resident Evil 0 for Xbox One throughout the rest of the week, expect to see that land soon.
What have you guys been playing this week? Let us know in the comments!
Windows Central Newsletter
Get the best of Windows Central in your inbox, every day!
Jez Corden a Managing Editor at Windows Central, focusing primarily on all things Xbox and gaming. Jez is known for breaking exclusive news and analysis as relates to the Microsoft ecosystem while being powered by caffeine. Follow on Twitter @JezCorden and listen to his Xbox Two podcast, all about, you guessed it, Xbox!
IF The Division has microtransactions AND is fully priced game, it's a big NO. I have nothing agains paid content in free games, but putting microtransactions in retail games is a BS. And yes, "pay-to-skip" in those games is ok.

I do totally agree with you. I hope that The division won't fall into the category of AAA titles which rmtry to squeeze as much money out of your wallets as possible. One such example could be Battlefront.

Battlefront doesn't have microtransactions right? At least I can't remember seeing any.

Battlefront has zero microtransactions.

Ya, no microtransactions with Battlefront, I gave them enough for the ultimate edition, that's what I get for purchasing last minute game releases intoxicated, still a great game though, waiting for some updates like weapons and maps though.

Yeah, do you find that it's pretty thin on content?

Ya, it would be cool if they added customization to the weapons also. You can upgrade some items, not main weapons, to have quicker cool downs and such

I am on the fence about the season pass for Battlefront... I hope they pull out all the stops for the first dlc. That being said, I still love playing it. Although I wouldn't mind being distracted by Sunday Overdrive for a bit.

I don't think so either, but what I surely consider to be desperation for money is including unlockable weapons and gestures on a season pass of 60€

I thought for microtransactions to work, they had to introduce ask in game currency model or market that converted real money for a manageable conversion for things..?

I was talking about microtransactions in general, I only used Battlefront as an example of a game that's partly complete, offering other maps etc. for more money

I'm very interested in the division! May have to wait though since quantum break is my first priority!

Kind of off topic, but Jez do u think the transition of universal apps on XB1 will be subtle or they will just open the doors to the windows store?
I mean I really would like to see readit, YouTube and many other clients available on XB1 via W10 store, but worries me that even MS universal app weren't ported to xb1 yet, talking especially about groove and movies and tv here.
Btw, looking foward Cobalt!

I talked to Mike Ybarra about how the UWA/W10 app implementation will work on Xbox One, last word is they're still working out the details. I think certain functions still need to be included before an app will simply work as soon as its ported, there's probably some behind the scenes stuff they still need to do before the Xbox is truly capable of running a W10 UWA without asking the dev to make loads of changes. E.g. apps with background audio like myTube won't work until Microsoft can get that functional on the Xbox One. We talk about it a bit in our OneCast podcast. Check it out! I did tell him I want to see Readit on Xbox One though haha, Redd X just isn't as good...

Universal apps would be a great feature yes. Currently the selection of apps is rather poor. Maybe to come with their next big features of backwards compatibility that they are planning. Keeps on hoping here.

Every Sunday I await your article Jez lol. Hmm I'm itchin to play Quantum Break already. Also waiting for that ME: Andromeda to come. Hope MSFT And EA get BC for the rest of the trilogy. Posted via the Windows Central App for Nexus 5x

That comment made my day, cheers mate. :) DEF need to see Mass Effect 2 + 3 before Andromeda hits, and all the DLC. Mass Effect is my 1# series I think, I even liked the ending (sue me!)

Your welcome Jez I appreciate your work here. Yeah really hope it comes in time. I guess the ending was okay but the fans you know expected more. I know I did all those hours lol. Posted via the Windows Central App for Nexus 5x

Could've been better executed for sure, I still haven't played the "revised" ending, hope it comes to back compat realllllll soon

While we are talking Xbox.... What, if any are the future plans for Kinect? I know it had a controversial start, but I can't help but think it shouldn't be completely forgotten...

Oh lol, Brütal Legend. Totally forgot about that game. Bought it once but never got around to completing it, and then I bought other games. Now, years later, I wonder if I would have enjoyed it. Maybe give it another attempt when it hits BC. :P

I'm in the same boat.. Picked it up when it was on sale and never got around to seeing it through to the end. Now BC looks like it will be an option, I'll give it another go.

Brutal Legend was mismarketed as a heavy metal action game when it was really an RTS.

Aye, it was quite an odd one - but I quite enjoyed it personally.

Not familiar with Brutal Legend but a heavy metal action game piques my interest.

I don't think it's fair to call it a RTS. Obviously it has RTS elements but it also has driving & racing, fighting with QT events, big boss battles, some Guitar Hero elements etc. Well, that's my experience so far - although I've only spent 2 hours playing (according to Steam) so it might change direction later. Something like StarCraft, Red Alert, WarCraft etc are true RTS games. Even Tim Schafer doesn't want people to think it's a RTS http://kotaku.com/5382233/tim-schafer-explains-how-to-play-brutal-legend

I totally agree with that statement! It's bad enough that the mobile games rely so heavily on it. DLC is fine. It expands gameplay and story in the majority of games out there. Otherwise it cheapens the game.

Really interested in the division. Played destiny a lot but got bored recently of the same missions. It will be interesting to see how the division gets around this. It will take a lot to tear me from Halo 5 and fallout at the moment though!

I can't wait to see what happeneds as well. Destiny just felt so repetitive after a while. Don't get me wrong, the mechanics were great, but then again... it just didn't keep my attention. I'm super psyched for the division! Hopefully it gets around the pothole in the road that destiny fell into.

Sunseeet! I really want to play this game xD

Since I read its exclusively for xbox one and saw its interesting gameplay I also put it instantly on my wishlist xD

I hate to see all of these games adding micro transactions.

Me too. But most games I play solo unless its on PC. So therefore I never pay for micro transactions. Don't think I have even paid for a DLC. But I do buy my games. " So if companies are reading this, then you know people despise all the little buying thats in games. And wont ever support it. "

Played only the demo of Brütal Legend years ago. Glad to hear that we might see the game on the Xbox One.

Sunset overdrive would be sweet

I'm super into indie titles right now so Cobalt sounds like it might be interesting to check out. I also loved Brutal Legend on the 360. Would be great to pick that title up again on the One.

Brutal Legend ​seems like a fun game.

Im really interested in the division. I played tomb rider a lot, but I got bored. Its going to be interesting to see how division play up

I don't like Ubisoft all that much, but I'm cautiously optimistic about The Division I think it looks pretty cool. Sunset Overdrive was a good choice, really fun game

Lots of suggestions on Twitter!

I've loved all the Tom Clancy games so I'm really looking forward to The Division!!

I don't like playing in co-op (because I'm only gamer among my friends) but The Division looks great! I wonder if it's worth the money if I play mostly in single player or is the game built around this co-op playing?

Brutal legend was awesome except for the rts element, wasn't a big fan of that

Great review on the Tom Clancy game. I was wondering if an Xbox 2 will come out, maybe a bit more compact?

Oh man hope brutal legend gets backwards compatibility. That's a game i'd love to re-visit.

I would love a copy of sunset overdrive, also hope brutal legend goes bc

Really looking forward to trying Cobalt. I suck at Minecraft so glad they're making something else I might actually be able to play.

Is it possible to play games you got for free during xbox gold membership after it is expired? I had a free testing month which expires in a few days but want to wait buying gold until I finished the halo master chief collection then halo 5 and finally starting to play it online. I have Halo 5 due to the xbox halo edition since xmas and cant wait playing it!
5 minutes ago I just finished Ori and the blind forest and hell yeah, that game is just awesome. Legends say I'm still crying :/

You cannot play Xbox One games you got with Games with Gold once your Gold membership expires. You will have to go Gold again to be able to launch those games. You can play the 360 games you got with Games with Gold any time, though.

I see, fortunately I have some real good games I can focus at without gold yet :)
thief is way under my expectations anyway..wanted to play it for years, got it with gold but it was kind of disappointing.

Can't really call or a reboot if it has the same actor can you. Not by my standards anyway

I'm looking forward to the Division. Hope they don't screw it up...

Instead of dealing with licensing issues, they should launch an Xbox Complete console that can run Xbox, Xbox 360, and Xbox One games from a hardware perspective. Yes, it would cost more than a regular Xbox One, but it would be able to play any Xbox game ever made, and those who care about that can make that purchasing decision for themselves rather than having all Xbox One owners subsidize the cost and only result in a decimated backwards compatible library that requires a great deal of corporate resources to secure.

They have. Its called an Xbox One. As the story said, its ALL about the licensing and not to do with any hardware compatibility now that BC has been implemented so well. Which game company would say 'yes' to BCing older games if it meant they'd lose out on money from selling current stuff at 5+ times the cost (or 0 profit for 2nd hand games) for current systems?

They have not. The Xbox One cannot play original Xbox and Xbox 360 games out of the box. BC on Xbox One is a software-based workaround, faces massive licensing issues, and therefore is extremely limits in selection while being extremely resource-intensive for Microsoft.

I think any new SKU would flag some sort of licensing issue, potentially, could be wrong though.

Isn't the Wii U backwards compatible with the Wii in a hardware-basis? Same for the original PS3 model? I never heard of licensing issues there, but I am not sure.

Yeah but they possibly had agreements in place from the outset. Microsoft have been keen to stress that they had no idea that backwards compat would be possible. Either way, they've set some sort of precedent now, I wouldn't be surprised if the Xbox Two also had backwards compat with both the XB1 and the backwards compatible X360 games. Oh, and you won Sunset Overdrive, congrats!!

Hmm, someone else to direct the MGS games? Bold move. I've never seen 24, but I do know it solo for Keefer Sutherland. Posted via the Windows Central App for Android

Division seem interesting. Curious to check it out.

Brutal Legend had a cool feature were you could turn the game from M to T, it would bleep out the curse words before the game starts, more games should take advantage of a cool feature

That was a pretty cool feature, totally forgot about that.

It'll have vanity items that give them an edge. xD I can already see it.

Would like to try Sunset Posted via the Windows Central App for Android

I would love it if Brutal Legend got backwards compatibility, played it briefly before being pulled away by the new shiny, but had a blast with what I did get through. Didn't it have a game breaking bug in it somewhere though?

I am simply replying for a chance to win...

The Division better live up to the hype. WC App via Nexus 6.

I've been playing AC Chronicles India and enjoying it.

I would like to give sunset overdrive a try

Sunset overdrive hell yeah!!

Thanks for the very informative article. It's nice getting video game news (relevant to me) in one post. I've also been playing ARK on Xbox -- a lot. I appreciate all of the bug fixes with the latest patch, but I'm definitely not enjoying that all my already tamed dinosaurs got extremely nerfed. There will be even more grinding now that the dinos are weaker, but I suppose it's all to find the best balance for the game in the end.

Aye, they'll probably fill the gaps of grinding in with more content hopefully, lots of months to go.

Hopefully we see the new list/games on backwards compatibility this week!

You have to love the irony of David Hayters tweet, out of all the games out this week oxenfree is getting all the plaudits, but just want to say my pick of the week is Rebel Galaxy, been playing the game for a review and it is fantastic and highly recommended.

I need to check that out, backlog is so huge now. ;__;

I just hope that looting, crafting, and gearing up isn't a grind and a massive waste of time.

If they do microtransactions you can bet it WILL be. It'll quickly turn into a pay-to-win game.

Upcoming games look good!

I cant wait for the division beta. R6 seige is awesome I cant get enough. Also congrats to the person that wins.

I never finished Brütal Legend, so BC would be awesome!

I'm ready for the beta!
GT:DerekDoesIt & add me. Let's squad up!

Gonna spend the entirety of division beta period playing nothing else but. Believe it.

The division can bring back ur trust in Ubisoft so guys.... Don't be stupid...

Looking forward to more Xbox related news!!! Posted via the Windows Central App for Android

even if i win it wont help i dont own and Xbox xD

then send the code to me if you win

I would like play this game!! =D

The Division looks like an interesting game. Microtransactions doesn't scare me anymore.

I never played Brutal Legend. If it comes to BC maybe I will get it. I haven't played Sunset Overdrive either, I heard its a lot of fun. Not sure about getting the Division yet. I plan on getting Quantum Break when it comes out.

Sunset Overdrive is a hugely and unfairly ignored game. Should have got a LOT more attention than it did.

I'm really interested in The Division. Alson Oxenfree! I discovered that game last night and I was pleasantly surprised! :) ​OT: Guys, how do I play xbox360 GWG on Xbox One? When I go to the xbox.com/gameswithgold I can only download it to xbox 360, which I do not own? I'm really confused by this and I'd like to redeem those games, especially Deus Ex.

The division looks awesome, I can't wait for the beta. As far as backwards compatibility goes, I hope they add the dead space games, dark souls 1, and the splinter cell games.

Brütal Legend was a nice game, good music, comedy, celebrities of the heavy metal world, the game was alright I guess.

my Aunty Brianna just got a great Lexus IS F Sedan just by some parttime working online with a macbook…
►►►►►www.JobReview10.com

Comment for Sunset Overdrive

I hope The Division won't have microtransactions. Oh and I earned 100% of the achievements for Cubot. If you like puzzle games you'll like this one.

Time to Port MAME for Xbox One.

Sunset Overdrive, here I come! (I said the same thing with Powerball, but it didn't work)

Have they fixed backwards compatibility yet? A friend of mine said reach would have a terrible frame rate.

The division will be a big game.

Cant wait to play The division

Brutal was a great game back in the day. About the division... I guess it has been hyped for a while, I will wait for the reviews first =D

I'm glad there will be a new 24. Also glad Jack Bauer won't be back (he really needs to retire and live a peaceful life). I take it the Division will only have one DLC and thus no season pass? Season pass structure should perish.

Brutal Legend is Brutally cool! I've played it through on both XB360 and PC AND bought it on Steam for some friends. The weakness of that game is the receptiveness in some of the parts. Would love to play it again on my Xbox One (to meet Motörhead Lemmy again… RIP). The Division seems pretty cool as well.

He Zheros is a new release and a Games with Gold game. I'm going to try that one when I get home tonight!

I hope Brutal Legend comes to Xbox One. I loved that game. Posted via the Windows Central App for Android

I can't wait for the Division.

Never played sunset. Any opinions?

Sunset Overdrive sounds like fun. Anyway, thanks for reminding me of Deus Ex, downloading it now!

Sunset was on my without for so long but I never got around to buying it sadly. I was hopefully for the division, but anyone play r6s right now knows that they have had the worst server and connection issues! I will take a wait and see approach to the next ubisoft game for sure.

I keep thinking that Sunset Overdrive is like Jet Set Radio. I've never played Sunset Overdrive though. I'd like to however. Too strapped for cash at this time.

Just a random comment. Hope to win Sunset

*Waiting for Brutal Legend in Games with Gold*

Sunset overdrive is great!!!!

Did they mention is Cobalt is cross-play?

I'm still unsure about The Division, but it does keep looking better and better as time goes on. I'll have to keep my eye on it - hopefully while playing Sunset Overdrive!

I feel like we should, all of us, just screw Konami for the hell of it... =[

The Division is going to be an amazing game.

So many games so little time. I have ssod no need to enter me. Posted via the Windows Central App for Android

I've been playing goat sim, smite, and dragon ball xenoverse.