This Week in Xbox - Ubisoft takeover fears, 'Alan Wake's Return' and more!
This week we're looking at a looming hostile takeover attempt on Ubisoft, microtransactions in The Division, an Alan Wake trademark registration and more!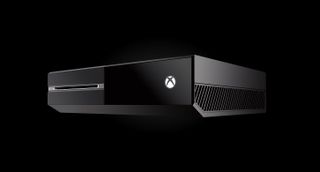 We're also giving away a copy of Far Cry Primal for Xbox One to one lucky commenter! Simply leave a reply and join the discussion for a chance to win.
Every week, I collect some of the biggest Xbox news, rumors and talking points into one handy post every weekend. You can also rely on this weekly column to catch up with all the latest game releases.
Welcome to the latest edition of This Week in Xbox One News.
Ubisoft facing hostile takeover from previous Activision owner, Vivendi
Media conglomerate Vivendi are throwing their wallet at Ubisoft shares, in an apparent bid to take over the family-run company. Ubisoft is one of the largest video games publishers in the world, known for massive series' like 'Assassin's Creed,' 'Far Cry,' 'Watch Dogs', and the upcoming tactical shooter 'The Division.'
Vivendi previously owned Activision-Blizzard, known for 'Call of Duty' and 'World of Warcraft.' Vivendi sold their majority stake in Activision in an attempt to bring focus to its portfolio, which also includes DailyMotion.com and Universal Music Group. Activision CEO led the buyback, saying that an independent Activision-Blizzard would be able to achieve a more "focused commitment" to their gaming efforts — something that Ubisoft have recently been trying to achieve by taking the Assassin's Creed franchise back to the drawing board.
The fact that Vivendi is now trying to re-enter the gaming industry, buying up 30% and 15% shares in Gameloft and Ubisoft respectively seems to contradict their previous assertions that gaming had "little synergy" with its core focus. Such non-committal sentiments don't bode well for Ubisoft, and CEO Yves Guillemot seems to agree.
Vivendi's shares binge was previously described as "unwelcome" by Ubisoft CEO Yves Guillemot (via Gamespot):
Guillemot has sought the counsel of the Canadian Prime Minister in an attempt to find more shareholders, to fend off predatory attempts by Vivendi to take over the studio (via Gamasutra):
The fact that Vivendi has muscled in on Ubisoft's shares without any form of solicitation or consultation seems understandably alarming, particularly given Vivendi's previous dismissals of the gaming industry. A Vivendi-controlled Ubisoft would likely make less risky decisions like the slow-down of the Assassin's Creed franchise, or the greenlighting of innovative projects like For Honor and Child of Light, and increase profiteering practices like microtransactions and annualization. Only time will tell if Ubisoft can retain their independence.
Remedy Entertainment registers 'Alan Wake's Return' trademark
A NeoGAF user spotted a trademark listing for "Alan Wake's Return", on behalf of Remedy Entertainment. The Finnish studio is hard at work on the upcoming Microsoft Studios published Quantum Break, but director Sam Lake previously confirmed in an interview that the Xbox 360 and PC exclusive Alan Wake would eventually see a return — which could now be sooner rather than later.
For those who might be unaware, Alan Wake was a third-person shooter with horror overtones. The game followed the eponymous novelist Alan Wake through a series of harrowing and supernatural events from a book he can't recall writing. The game paid homage to cult horror hits like Twin Peaks and the Twilight Zone, atop its creepy, but action-packed campaign. Alan Wake will also be bundled with Quantum Break pre-orders on Xbox One, as part of the console's backward compatibility program.
The same NeoGAF user noted that Remedy previously registered a domain, titled AlanWakeReturns.com, which uses the same registrar proxy as other Remedy Entertainment websites. AlanWakeReturns.com was registered last year but doesn't match the original trademark filing. I queried for AlanWakesReturn.com instead, discovering that the domain had been registered at the same proxy all the way back in 2007, which was intriguingly far before Alan Wake itself had launched.
Trademark filings aren't always conclusive evidence of upcoming games, particularly considering Remedy's involvement in live action shows and other forms of media. Still, it's compelling information given that Quantum Break has now gone gold, giving Remedy and Sam Lake the impetus to head back into the shadowy world of Bright Falls — hopefully after a well-earned vacation!
Ubisoft: Tom Clancy's The Division will not have any microtransactions, no pay to win mechanics
Microtransactions remain a hot topic among core gamers, as the annoying sales technique has gradually seeped in from mobile to infect everything from small indie games to big budget triple A titles.
Reddit users (via LoadTheGame) noticed that Ubisoft's Uplay shop contains items known as Phoenix Credits, which are listed as giving the player the ability to purchase "high-level equipment." The concern there being that gamers with disposable income (or poor willpower) will gain an advantage over players who don't wish to pay for these credits.
On Xbox, Uplay (also known as Ubisoft Club) is typically a separate set of achievements you're given for playing Ubisoft titles. Those achievements give you points which you can then spend on in-game items, the recent Far Cry Primal gave players the ability to purchase throwing shards using Uplay points, for example.
However, a leak on Reddit from a month ago implied that Phoenix Credits would be obtainable with real money as well, given the currency's in-game tooltip, as seen below:
Considering that Ubisoft has previously offered statements suggesting that there would be microtransactions only for cosmetic items, the new information was cause for concern. Ubisoft has now issued a new statement via Twitter, saying that The Division will have no microtransactions at all and Phoenix Credits would be explained soon.
The news could further indicate a recent change of direction at Ubisoft. Rainbow Six Siege and Assassin's Creed Syndicate both contain microtransactions, but the more recent Far Cry Primal does not. As mentioned earlier, Ubisoft has also given up on their efforts to annualize Assassin's Creed, which should result in far more polished, fan-friendly products. If the apparent change of direction on microtransactions for The Division does reflect on a general change of attitude at Ubisoft, it would be very welcome indeed.
Giveaway – Far Cry Primal for Xbox One
This week we're giving away a digital copy of Far Cry Primal for Xbox One! Far Cry Primal is a first-person adventure game set in the Mesolithic Stone Age. Trade AK47s and rocket launches for spears and bone clubs as you guide Takkar and his Wenja tribe on a quest to survive the feral Oros wilds and its deadly inhabitants. To enter, simply leave a comment and join in this week's discussion.
The winner was EvilGardenGnome!
ICYMI - Some of Windows Central's biggest Xbox articles of the week
World War I themed Battlefield game reportedly releasing later this year
Resident Evil 4, 5 and 6 will scare you on your Xbox One console in 2016
Drive the Batmobile in Rocket League's Batman v Superman DLC pack on March 8
Bethesda plans to roll out official mod support for Fallout 4 in April
New Xbox One game releases for the week ending
The Solus Project (Game Preview) - Action & Adventure, Game Preview, Other, Puzzle & Trivia - Teotl Studios Grip Digital s.r.o.
"Mankind is on the verge of extinction. You are the last hope, tasked with finding a safe haven for a colony. But now you are stranded on a deserted alien planet and every other member of your crew is dead. The fate of mankind rests in your hands: you must survive."
Tiny Troopers Joint Ops - Shooter - Epiphany Games
"Tiny Troopers Joint Ops is an epic bite-sized arcade shooter, filled to the brim with action-packed mini maps of mayhem and ALL NEW content EXCLUSIVE to Xbox One!"
The Flame In The Flood - Action & Adventure, Roguelite, Survival - The Molasses Flood
"The Flame in the Flood is a wilderness survival game in which a girl and her dog travel by foot and by raft down a procedurally-generated river. Scrounge for resources, craft tools, remedy afflictions, evade the vicious wildlife and, most importantly, stay healthy in a dangerous wilderness."
REPLAY: VHS IS NOT DEAD - Puzzle & Trivia - Neko Entertainment
"REPLAY: VHS IS NOT DEAD is a platform game in which you control time in a brand new way. Control up to 5 different characters and synchronize their actions to complete each level."
Reagan Gorbachev - Action & Adventure, Shooter - Team2Bit
"The year is 1986. Cold War leaders Ronald Reagan and Mikhail Gorbachev have been kidnapped by militant extremists. Once rivals, now they must cooperate… or die."
Far Cry Primal - Action & Adventure - Ubisoft
"The award-winning Far Cry franchise returns in the Stone Age, a time of danger and adventure, when humanity is struggling to survive. Conquer this innovative open world with breathtaking environments and unpredictable savage encounters."
Plants vs. Zombies™ Garden Warfare 2 - Shooter - Pop Cap / Electronic Arts
"The battle for suburbia grows to crazy new heights in Plants vs. Zombies™ Garden Warfare 2! In this hilarious, action-packed shooter, zombie leader Dr. Zomboss has strengthened his horde and rebuilt suburbia as a zombie utopia."
The Walking Dead: Michonne - Action & Adventure - Telltale Games
"The Walking Dead: Michonne - A Telltale Miniseries stars the iconic, blade-wielding character from Robert Kirkman's best-selling comic books."
Agatha Christie - The ABC Murders - Action & Adventure, Other, Puzzle & Trivia - Artefacts Studio
"The ABC Murders is an adventure and investigation game adapted from the classic Agatha Christie novel. The player embodies the famous Hercule Poirot in a 3rd person perspective adventure game packed with mysteries."
Evolve Ultimate Edition - Shooter - Turtle Rock Studios / 2K
"Join the hunt with the deepest and most diverse selection of hunters and monsters to choose trom in the most complete 4V1 hunting experience yet. With 20 hunters, 5 monsters, 16+ maps, and 5 game modes to play, no two hunts will ever be the same. It's survival of the fittest and any side can win. Choose your side."
And that's a wrap!
This week we've been playing The Flame In The Flood, Far Cry Primal, Rocket League and Plants vs. Zombies Garden Warfare 2 — I thought this was supposed to be a slow quarter for gaming?!
Microsoft also had their February showcase event in San Francisco last week, and we'll have all the details ready for you in the coming days when the embargo lifts. As February draws to a close, I expect March news will be dominated by The Division in the short term, in the run up to Quantum Break's April launch.
Get the Windows Central Newsletter
All the latest news, reviews, and guides for Windows and Xbox diehards.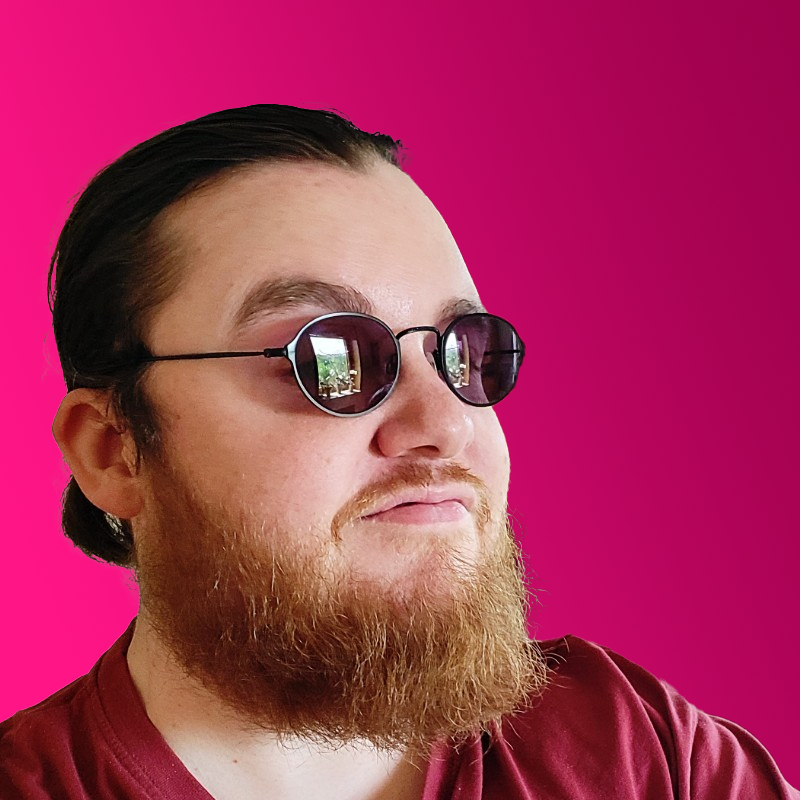 Jez Corden a Managing Editor at Windows Central, focusing primarily on all things Xbox and gaming. Jez is known for breaking exclusive news and analysis as relates to the Microsoft ecosystem while being powered by caffeine. Follow on Twitter @JezCorden and listen to his Xbox Two podcast, all about, you guessed it, Xbox!