This Week in Xbox One News - Destiny DLC drama, Satya Nadella's Xbox comments, Xbox One's E3 2015 mindshare, and more!
This week, we're looking at some Destiny DLC drama, Satya Nadella's Xbox comments, Xbox One's E3 mindshare, and more!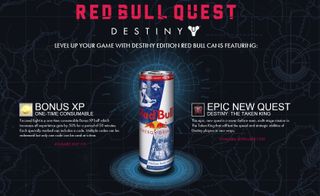 Welcome to our weekly ICYMI for Xbox news!
We'll still be posting major Xbox announcements in the main feed, but I'll be collecting some of the more nuanced news, rumours and talking points into one handy post every weekend!
So without further ado, here's our latest edition of This Week in Xbox One News.
Bungie will sell Destiny CE's digital content separately following fan outrage
Bungie has had a bit of a rough week. It began with an interview with Eurogamer which appeared to show Destiny's creative director mocking the interviewer for being 'anxious' about Destiny's upcoming collector's edition. The expansion, The Taken King, will add a whole ton of new content to the quasi-MMO shooter, and Bungie put together a collector's edition featuring a swath of in-game content. To get that exclusive content though, you'd have to purchase the base game and all that DLC again as part of the collector's edition.
Following creative director Luke Smith's assertions that gamers would "throw money at the screen" to get the exclusive class-based emotes in the CE, some of Destiny's biggest fans took to reddit to complain about Bungie's apparent attitude. Luke Smith issued an apology for his remarks and announced that the digital content in the CE would be available as a separate $20 bundle.
Some fans were pleased, but others turned their attention to Destiny's Red Bull promotion, which offers consumers 6 months of early access to a quest chain for taking codes from specially marked cans of Red Bull. Dying Light's developer, Techland, offered a mocking counter campaign, suggesting that players can win free Dying Light DLC for posting selfies of them drinking water.
The issue has re-opened discussions about the way publishers treat their fans with all these weird promotions and DLC tie-ins. How do you guys feel? Here's my take.
Destiny's PS4 exclusive content is finally heading to Xbox One with fresh tweaks
Destiny on PS4 enjoys several exclusive operations and various other bits of content, in one of the furthest reaching exclusivity deals for a multi-platform game in recent memory. That period of exclusivity is coming to an end though and Bungie is refreshing it ahead of its autumn release on Xbox.
For many Xbox fans who felt Bungie had treated them as 'second-rate,', this peace-offering may ring hollow. Third-party exclusivity deals happen though, and despite fans on both platforms decrying the practice, it doesn't look as though it'll be stopping any time soon.
Microsoft CEO Satya Nadella solidifies Xbox's importance in a letter to employees
There are a few Microsoft investors who'd like to see the Redmond giant spin-off the Xbox brand. The appointment of Satya Nadella led to some initial anxiety among the Xbox fan camp, but the charismatic CEO made comments in an email last week that should put everyone's minds at ease.
It sounds as though Satya is considering how Microsoft can position the subscription based Xbox Live service to PC gamers, who are typically accustomed to being able to play online for free. Being able to play games like Killer Instinct and Fable Legends on PC with gamers who are on Xbox One could help drive interest in those games - buying an Xbox One and paying for Live is often simpler than finding the right gaming PC and sinking £1000+ in one go. What is certain however, is that Satya sees Xbox as a core to Microsoft's efforts to 'delight' their customers.
Xbox won E3 in terms of mind share, according to Sythesio's social media analytics
Speaking of Microsoft love, the internet awarded the biggest E3 2015 buzz to Xbox One, according to social media analytics firm Synthesio (via VentureBeat). It used a number of criteria to determine which gaming systems generated the most interest at E3, and according to their metrics, seen here, Xbox One vastly outdid Sony and Nintendo combined.
While Sony's first party offering will be strong through 2016, the company relied heavily on nostalgia bombs in the form of Shenmue and Final Fantasy 7 to keep gamers talking. The real news story was Xbox One's backwards compatibility, which rode high on social media as news filtered through that Shenmue would be Kickstarter funded, and Final Fantasy 7 was only a timed exclusive. The message Microsoft is giving is that they will spend a ton of money to give fans what they want. The inclusion of completely unrestricted backwards compatibility shocked even Sony, who noted that the announcement was surprising.
Xbox fans have been asked to vote on what game' they'd like to see make the backwards compatibility list first. Games like Red Dead Redemption, Mass Effect 2, 3 and various incarnations of Call of Duty seem to be the games of choice so far. What do you think?
ICYMI - Some of Windows Central's biggest Xbox articles of the week
Poll: Would you have bought an Xbox Phone?
Former Xbox head thinks Microsoft should have released an 'Xphone'
Xbox One will get two new free games a month starting with July's Games with Gold
People Can Fly is now independent from Epic Games, acquires Bulletstorm rights
New Xbox One game releases for the week ending June 28th, 2015
Devil May Cry 4 Special Edition (opens in new tab) - Slash 'Em Up - Capcom
"The smash-hit stylish action game DMC4 is back and better than ever, boasting new playable characters and game modes!."
Quantum Rush: Champions (opens in new tab) - Futuristic Racer - GameArt Studio GmbH
"Quantum Rush: Champions is an action-packed, futuristic racing game for the Xbox One. This special genre had been neglected for far too long."
Batman™: Arkham Knight (opens in new tab) - Action Adventure - RockSteady
"In the explosive finale to the Arkham series, The Scarecrow returns to unite an impressive roster of super villains, including Penguin, Two-Face and Harley Quinn."
Q (opens in new tab) - Puzzle / Trivia - liica,inc.
"Are you capable of getting a ball out of a cup? If you are confident that you can, we challenge you. It may sound simple, but the truth couldn't be further."
And that's a wrap!
I have been roaming Gotham City in Rocksteady's Batman: Arkham Knight throughout most of last week. I spent the odd day playing Mass Effect on 'insanity' difficulty thanks to Xbox One's backwards compatibility preview as well. I still can't believe they actually did it. What have you guys been playing?
Windows Central Newsletter
Get the best of Windows Central in your inbox, every day!
Jez Corden a Managing Editor at Windows Central, focusing primarily on all things Xbox and gaming. Jez is known for breaking exclusive news and analysis as relates to the Microsoft ecosystem while being powered by caffeine. Follow on Twitter @JezCorden and listen to his Xbox Two podcast, all about, you guessed it, Xbox!
To be fair, Microsoft also did the same with Gears of War: Ultimate Edition and timed Tomb Raider exclusivity. I felt that both had too much nostalgia and timed exclusivity and not enough new IP . That being said, I do think backwards compatibility was the thing that put Microsoft over the top. It's been hilarious seeing the Sony fans try to downplay it. It's not about "just keeping another box underneath the TV", but there's a lot of 360 games that I never played before (like Mass Effect), so to me, if they actually get "hundreds more in the coming months", they just doubled or even tripled the amount of games I can play on my Xbox One.

True. I've always been a Sony and PlayStation fan (even though I have an XB1) and they're making me cringe with the amount of rubbish they try to come up with to not only downplay the feature (oh it's running at 15fps, it's horrible gameplay etc...because f the "preview" part I guess) but to justify Sony's laziness in trying to bring a similar feature to the PS4 (when they already have the PlayStation Now which is fundamentaly the same...except Sony charges you for it).

Backwards compatibility is an impressive engineering feat, and I too am most excited about it because I never owned an Xbox 360 (so, in a few months I'm going to have the chance to buy a ton of classic 7th-gen games, at discount prices, for the first time). That said, I think the Minecraft HoloLens demo deserves more chatter. I know they kind of spilled the beans at the Jan. 21 Windows 10 reveal and then again at BUILD in May, but the E3 demo was truly amazing: bringing holographic computing to the most popular game of the past half decade deserves excitement and appreciation.

This was funny when it was a joke. Now, it's just leaving a bad taste in my mouth.

Getting my 200+ 360 games into an Xbox One would certainly convince me to buy one.. Current system for DLC kinda blows on any platform..

I would love to buy these amazing and super 360 games on my Xbox one. Hope the games can take advantage of all the Xbox one features n not just some at launch of 10

You can already try these features of you're in the preview program. Game DVR, Twitch, screenshots all work :)

Except its only come of the games not all, and most of the games that are backwards are rare titles, it's cool don't get me wrong and I'm sure Sony is gonna try real hard to do the same, but to be fair Sony does have PS now built for people to play past titles. Sucks for games u already own, but titles u never played or ur an Xbox guy they are all new so u would have to buy them anyways lmfao

All titles are eligible, they require publisher permission first, though. The initial support for preview members is limited to Microsoft titles because Microsoft has the rights to them.

So Final Fantasy 7 will eventually be available on Xbox One? That would be great.

I hope so. Sony has most of the JRPG's :(

Make Blue Dragon and Lost Odyssey backwards compatible and I'll be set for a few months. :)

Practically confirmed. Their marketing stresses PS4 "first", not exclusive. :)

Pretty sure Sony came out and said that the PS4 will not be backwards compatible... Lol. Keep hoping

they are talking about ff7, not BC.

Looking forward to playing Arkham Knight for Xbox. Maybe I'll get it this Thursday for my birthday. I would have gotten it on if they actually made a good PC port. Also, I'm sooo looking forward to backwards compatibilty! I hope eventually almost all games are enabled, cause my 360 broke.

Red Bullshit: How 'Destiny' lost support of its biggest fans
http://www.engadget.com/2015/06/24/bungie-destiny-red-bull-dlc/

Just started Arkham Knight - love it. Was playing it in front of a friend who only loves all things Apple, and he said it made him want to buy an xbox. Pretty good review, eh :)

How's that Apple games console treating him?! ;-)

This last DLC for Destiny sealed the Deal for me to move on. Took about 2 hours to play the story line, and Prison of Edlers is a repeative bore feast. I will just chill and wait for Halo, and some of the other amazing games coming out.

Well, Destiny is only so-so and I doubt their dlc will change anything about it. I wont buy it.
Backwards compatibility is awesome. Glad they did it. The only thing I'm asking myself: If you buy an old-fashioned game on a disc, do you have to keep that disk in your xbox one to run it? Since I heard it would download it digitally.

Yes, the disc needs to be in the tray to confirm ownership. Otherwise, one disc could be used by a million people, theoretically.