This Week in Xbox One News - Silent Hills canned, DX12, Watch Dogs 2, and more! (May 3rd 2015)
This week, we're looking at the death of Silent Hill, DX12, Watch Dogs 2 and more!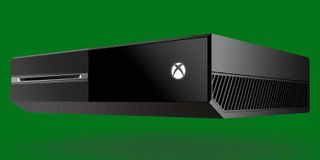 Welcome to our weekly ICYMI for Xbox news!
We'll still be posting major Xbox announcements in the main feed, but I'll be collecting some of the more nuanced news, rumours and talking points into one handy post every weekend!
So without further ado, here's our latest edition of This Week in Xbox One News.
Konami hates games, apparently. RIP Silent Hills.
Silent Hills - initially tipped to be the latest high-profile release in the Silent Hill franchise, has been killed by Konami, following continuing internal turmoil at the Japanese company.
Right now, there's little redeeming news emerging from Konami, and these latest developments are certain to inflame things rather than calm them. The news broke via actor Norman Reedus, who had been lovingly rendered for the trailer that appeared after completing the PS4 exclusive P.T. Silent Hills teaser.
The brief, but intense teaser was lauded as being the greatest Silent Hill experience in years. Despite involvement from Norman Reedus, Guillermo del Toro and Hideo Kojima, Konami has let the 'embryonic' project die unceremoniously.
Eagle-eyed fans noted a cryptic radio track in the P.T. teaser, which may have been Kojima's fourth-wall breaking message to fans that Silent Hills would never see the light of day.
It's too coincidental to be ruled out, in my mind. This whole sorry story leaves a hole in my gut where Silent Hills should've been. If you're feeling optimistic, you can drop your signature on this 65,000 strong Change.org petition to rescue Silent Hills.
Konami leaves the US Stock Exchange
All this is in addition to Konami de-listing themselves from the US stock exchange. While the de-listing isn't as significant as some had initially thought, it does signal that Konami are examining the way they conduct their business, which isn't limited only to games publishing.
It certainly seems as though both Silent Hill and Metal Gear Solid franchises will suffer immeasurably at the hands of Konami sans Kojima, whose games business has been increasingly shifting away from big budget console titles. Are match-3 Candy Crush clones with Silent Hill branding on the horizon? This cynical gamer believes its likely.
Final Fantasy XV running DX12 blows minds at Build
While not directly related to Xbox, Microsoft and Square Enix demonstrated how DX12 can render near-photo-realistic graphics in-engine using the highest end SLI GPU hardware. In the demo, Microsoft's John Shewchuk elaborated that the graphics shown were live, not pre-rendered, sporting 8k x 8k textures.
There's a lot of confusion about how DX12 will affect Xbox One, but ultimately it'll depend on developers to utilize it once it goes live. Some of the benefits DX12 brings are already available to developers on Xbox One, but the biggest gains will likely be seen by lower end PC GPUs like that found in the Surface Pro 3. Fable Legends will be amongst the first games on Xbox One to utilize the new APIs, with more expected to follow towards the end of 2015 and beyond.
Speaking of Final Fantasy XV, Square Enix are planning to update... the demo?
Final Fantasy Type-0 HD shipped with Final Fantasy XV: Episode Duscae, a fully playable demo of the latest ridiculously long-in-development addition to Square Enix's flagship franchise. As a long time fan of the series, I went hands-on with the game and found it to be intriguing, but deeply flawed.
FFXV director Hajime Tabata took to YouTube to confirm that Episode Duscae will be patched with updates and improvements and offered a massive list of changes they're making based on fan feedback.
The list includes fixes to the camera controls, including adding options to alter camera behaviour. Improvements to presentation, including the addition of anti-aliasing and frame rate improvements and the addition of a mini-map/radar. Finally, you also get the ability to cancel attacks in order to dodge, and general bug fixes. The session exposed differences between Japanese and Western gamers feedback, with players in the EU and US complaining FFXV was too easy, while the Japanese complaining the opposite.
The update is expected to go live sometime in May, so, if you're eager, keep that demo on your hard drive!
Watch Dogs 2 in development, surprising no-one
Franchise hungry Ubisoft are undoubtedly at work on a follow up to the over-hyped Watch Dogs, and an NDA breaking LinkedIn profile may be the first confirmation of that fact. VideoGamer spotted that Ubisoft Paris' Julien Risse, listed Watch Dogs 2 under projects in development.
Hype aside, I found Watch Dogs to be a thoroughly enjoyable game overall. An E3 announcement seems inevitable, but lets hope Ubisoft handles it with a little more care than the rushed out Assassin's Creed Unity.
Batman: Arkham Knight has an expensive season pass, now detailed
The internet was ablaze with anger over WB Games' pricey season pass for the hotly anticipated Batman: Arkham Knight. For $40 / £32, WB Games was expecting fans to jump in on the back of vague promises for monthly DLC updates, neglecting to offer solid detail on what those updates would include.
Well, WB has offered some detail to go along with that price tag.
The season pass will include new story missions, featuring "legendary super-villains", as well as new missions for supporting characters. It will also include skins for characters, as well as the Batmobile - comprised of various versions of the iconic vehicle from Batman's extensive history. Adam West's maybe?
WB led the announcement with artwork of Batgirl, who will make her appearance in a stand-alone story solely for Season Pass owners.
As someone who doesn't typically pick up season passes, this new info combined with the cost of entry leaves me unconvinced. How do you feel about it?
Fighting game renaissance continues as SoulCalibur dev solicits feedback
Project Soul is the internal Bandai Namco studio at the helm of SoulCalibur, a beloved weapons-based fighting franchise that has yet to appear on new gen consoles.
SoulCalibur's official Facebook Page is requesting fans to "Vote for the future of Soul Calibur" in a new survey.
You can drop a vote here, but if you're not voting for Yoshimitsu, Cervantes or Siegfried you're doing it wrong.
New Xbox One game releases for the week ending May 3rd, 2015
Project Root (opens in new tab) - Shmup - OPQAM
"Paying homage to the classic SHMUP, Project Root throws players into the front lines of the rebellion to battle against a never ending collection of enemy aircraft, swarms of missile attacks, legions of tanks and engage in frenetic boss battles to strike at the root of the evil Prometheus Corp."
Shovel Knight (opens in new tab) - Action Adventure - Yacht Club Games
"Shovel Knight is a sweeping classic action adventure game with awesome gameplay, memorable characters, and an 8-bit retro aesthetic."
State of Decay: Year-One Survival Edition (opens in new tab) - Open-World Survival Horror - Undead Labs
"State of Decay: Year-One brings the hit zombie survival-fantasy franchise to Xbox One. Delivered in beautifully remastered 1080p, along with improved lighting, textures, animations, and combat mechanics, State of Decay: Year-One pulls you even deeper into the post-outbreak world."
And that's a wrap!
Games companies are keeping the latest developments close to their chest ahead of June's E3, as such news is a bit thin on the ground this week. Sometime this week I'll be publishing an article all about my most anticipated E3 news, pains me to acknowledge Silent Hills won't be amongst the announcements. Have a great week guys.
Windows Central Newsletter
Get the best of Windows Central in your inbox, every day!
Jez Corden a Managing Editor at Windows Central, focusing primarily on all things Xbox and gaming. Jez is known for breaking exclusive news and analysis as relates to the Microsoft ecosystem while being powered by caffeine. Follow on Twitter @JezCorden and listen to his Xbox Two podcast, all about, you guessed it, Xbox!
Watch dogs 2... That's cute Ubisoft, no one will buy it this time

Watch Dogs 1 was certainly not for everybody, but I absolutely loved it and I'm very much looking forward to the second take. The non-guns-blazing-more-tactical style is very attractive to me, quite unlike GTA. But then again, I'm old enough to have grown quite tired of the GTA series since its inception, except for the revival that is GTA V.

Seconded. I hope they explore the consequences of surveillance a bit more, add more hacking abilities etc.

I wanted to love watch dogs, I tried playing for 2-3 hours and I just couldn't. Sigh...

I actually agree with you. This sums up my ideas about this game quite nicely. http://m.youtube.com/watch?v=nw9cwOcdqs4

Currently playing watchdogs and boy, why did everyone bitch about this game? Cuz I'm loving every second of it. Campaign is just awesome and boy, really glad about the 2, definitely gonna buy it. But I just don't know why people say it sucks.

Because people want (force) it to be like GTA, which is stupid since it's not GTA and not intended to be GTA. But yeah, people want it to be simple and, quite frankly, stupid. Any level of complexity is apparently too much.

Hahaha....no wonder they hate it. It is not GTA...2 separate games with different mechanics. They need to accept that. Watchdogs no matter what people say, to me is super awesome. Love it.

It built itself up as being the first truely next gen game but it wasn't really. The graphics were dialled down from previous E3 showings, the PC version was shit out with Ubisoft being typical Ubisoft and not really caring about the problem, going as far as purposely disable features on the PC so it didn't make the consoles version look worse. The world itself serves very little purpose to being an open world game with phoned in game design ripped from Ubisofts open-world game design book (game must include X number of side quests, towers to climb, etc) and Aiden Pierce is just an irredeemable asshole who contradicts himself at every moment.

They are pumping all juice from it. Just like with AC...

I really enjoyed watchdogs, but my concern with the sequel is two fold. It needs an equally compelling storyline for the main campaign. Secondly, its being produced by the same team that did AC:Unity, rather than the team that did AC:Black flag and the first Watchdogs...

Watch Dogs 1 was far too easy. The hacking pretty much bossed through all the missions to the point where I didn't even need to move

I really hope they add the option for inverted camera controls for FF XV. That's my biggest gripe with it so far.

And i just hope there is PC Version FF XV.

I hope there are some investors in Japan who helped Kojima Production from Konahell.

Mebbe Phil Spencer can save KojiPro... maybe, hopefully, prob not.

He was working on Silent Hills

As we know those petitions are always useless so sing or not for Silent hill nothing will change !!! Kojima leaving Konami mean that Konami will probably die maybe not soon but eventually....

Just sell the rights to other publishers Fuckami

The thing between Konami and Kojima probably went down like between Sony and Andrew Garfield (the latest Spiderman). You annoyed some high executive, you are out regardless of the implication and the potential financial loss to the company.

Shame they don't factor the fans wishes into these scenarios, super unprofessional!

More silent hill... Less watch dogs!

Ooh, I'd vote Siegfried! So much good and bad news in gaming now. But I'm still coming down from my Avengers high so I'm digging the good bits. :-)

I thought that the new Silent Hills game was going to be a PS4 exclusive, or did I get my wires crossed when I first heard the announcement? Either way, it's shame that the project was killed prematurely. Guillermo Del Toro is a brilliant film maker and I think it would've been a fascinating character study on the interchangeability between game and film direction.

There was no confirmation it was PS4 exclusive, just that PT was easier to get PS4 store certified. I think it would've been cross platform given that Phantom Pain is.

Hmm, well regardless it's never gonna happen so it's useless pontificating :) I'm really bummed out about it though. Not sure about you Jez but I'm seriously craving a good psychological/survival horror experience. The only memorable one I can think of I've had recently is Alien: Isolation.

What's the cryptic radio message being described in this article?

Yeah... seems like a bizarre omission from the article.

Oh ok, thanks! I missed it lol

I still have the P.T. Silent Hills demo, never completed it, too scary