What's new in GTA Trilogy Definitive Edition?
New features, graphics, and more await in this nostalgic compilation.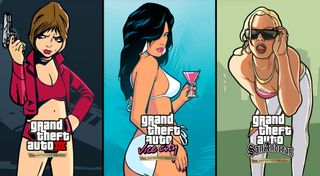 (Image credit: Rockstar Games)
Ahead of the launch of GTA 5 for Xbox Series X|S and PS5 and many years before the eventual arrival of GTA 6, Rockstar Games is going back to its past with the Grand Theft Auto Trilogy Definitive Edition. Three classic Rockstar Games entries in the Grand Theft Auto franchise are being revisited, with a variety of improvements that help make these games feel more modern.
All of these changes add up, meaning that for fans and newcomers alike, this could be one of the best Xbox games available. We've rounded up everything new in GTA Trilogy Definitive Edition below.
What GTA Trilogy Definitive Edition content is new?
GTA Trilogy Definitive Edition consists of three games: Grand Theft Auto III, Grand Theft Auto: Vice City, and Grand Theft Auto: San Andreas. These games originally launched in 2001, 2002, and 2004 respectively. As part of the remaster process, the developers modernized the graphics, which you can see in the video above. This remaster is designed to make the games look better while retaining the stylized look of each game, instead of opting for the hyper-realism found in later Rockstar Games title like Red Dead Redemption 2.
Here's an overview of all the major changes to the trilogy outside of the visual design:
Improved controls. GTA Trilogy Definitive Edition now features a control setup described as being similar to GTA 5. This means you won't be playing with the same dated control schemes the original games used. Gunplay and targeting has been improved, as well as having better drive-by controls in San Andreas. The weapon and radio selection wheels are being updated, while navigation is also improved on the mini-maps. Nintendo Switch players will also benefit from gyro aiming.
Increased resolution/framerate. Players on Xbox Series X and PS5 get to play these games at 4K 60 FPS. There's no word on the resolution or framerate for other platforms yet. All versions are getting higher-resolution textures, increased draw distances, improved lighting and better weather effects.
Instant mission restart. No more long periods of waiting, you can instantly restart any failed mission in all three games.
Can I upgrade to GTA Trilogy Definitive Edition?
No, there are no upgrade options available. These are completely new remasters of games multiple generations old, meaning there's no discount or upgrade path to utilize.
What is GTA Trilogy Definitive Edition's price?
GTA Trilogy Definitive Edition is $60 at launch. With that said, if you want to try one of the games through a subscription service, you're in luck. At launch, the remaster of San Andreas will be available in Xbox Game Pass, while the remaster of GTA III is coming to PlayStation Now in December 2021. It's not the full game in either case, but it means subscribers of those services get to try part of the trilogy out and decide whether they want to buy the complete edition.
Check out some GTA Trilogy Definitive Edition screenshots
Source: Rockstar Games
In addition to the other screenshots throughout this article, you can see more shots above, giving a better look at the changes made to Rockstar Games' three classic titles while still retaining their overal visual style. These three images are from Grand Theft Auto III, Grand Theft Auto: Vice City and Grand Theft Auto: San Andreas, from left to right.
When is GTA Trilogy Definitive Edition's release date?
GTA Trilogy Definitive Edition is currently slated to launch on Nov. 11, 2021. Amusingly, this is the same day that Skyrim Anniversary Edition is also slated to launch. Note that this is the date the digital versions of the game launch, as the physical versions are slated to be available later in Dec. 2021.
GTA Trilogy Definitive Edition is coming to Xbox Series X, Xbox Series S, Xbox One, PC, PS5, PS4, and Nintendo Switch. Ports for mobile devices are slated to launch in 2022.
Three iconic titles
Grand Theft Auto: The Trilogy — The Definitive Edition
Three games, better than ever

With Grand Theft Auto: The Trilogy — The Definitive Edition, players can revisit three games that helped shape Rockstar Games and the GTA franchise as a whole: GTA 3, Vice City, and San Andreas.
Get the Windows Central Newsletter
All the latest news, reviews, and guides for Windows and Xbox diehards.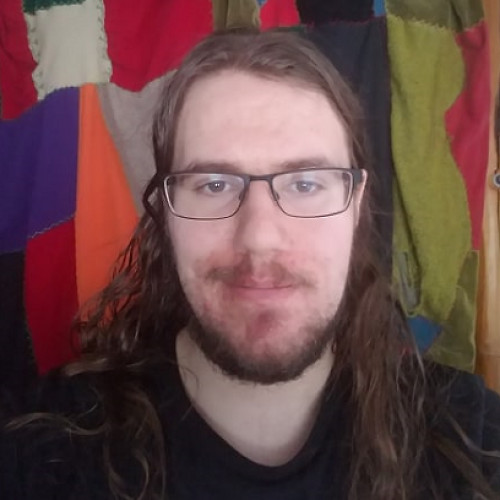 Samuel Tolbert is a freelance writer covering gaming news, previews, reviews, interviews and different aspects of the gaming industry, specifically focusing on Xbox and PC gaming on Windows Central. You can find him on Twitter @SamuelTolbert.