GTA 5 PS5, Xbox Series X: Next-gen features and everything we know
Say hello to Michael, Franklin, and Trevor again.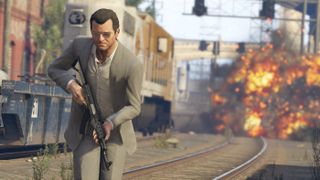 (Image credit: Rockstar Games)
Rockstar Games' 2013 industry-defining title just keeps on going. Grand Theft Auto 5, or GTA 5, has sold over 150 million copies worldwide, making it the second-best selling game of all time and for many, one of the best Xbox games around. After the initial launch on Xbox 360 and PS3, Rockstar Games brought GTA 5 to the Xbox One, PS4, and PC. It's not stopping there, as another version of GTA 5 is being developed, this time for the Xbox Series X, Xbox Series S and PS5.
If you're one of the many players eager to visit Los Santos on the newest hardware, whether for the first or the third time, we've got you covered. Here's everything you to need to know about the current-generation version of GTA 5.
What is GTA 5 PS5, Xbox Series X?
This is a new version of the game, being designed to take advantage of the advanced hardware in the latest Microsoft and Sony consoles. Presumably, this is the same game people are already playing on Xbox One, PS4, and PC, just with technical improvements. The game's story focuses on Franklin Clinton, Michael De Santa and Trevor Philips, three very different criminals who end up on a collision course helping one another out over a series of increasingly high-stakes heists.
We wouldn't expect to see any kind of new story content, given how Rockstar Games has pivoted away from singleplayer expansions to doing online mode updates over the last decade.
GTA 5's current generation version will be accompanied by a similarly enhanced version of GTA Online, the expansive multiplayer mode that has grown tremendously since its initial launch. Rockstar Games also confirmed that there will be standalone version of GTA Online for anyone who doesn't want to purchase the full game. This standalone option will be available for free to PS5 owners for the first three months after release.
Will GTA 5 PS5, Xbox Series X connect to GTA 6?
It is technically possible that GTA 6 will connect in some way to the latest version of GTA 5, but we wouldn't expect too overt a connection. Early reports for GTA 6 suggest it will take place in a modern version of Vice City, so the chance of seeing characters from GTA 5 return is slim but not impossible. A stronger possibility is that some kind of bonus or progress from GTA Online will provide a benefit in GTA 6, considering that the latest rumors also indicate the game is being designed to change and evolve over time.
With this in mind, even if you can't import your GTA Online character into GTA 6, you might get a large starting cash bonus, extra vehicles and weapons or something similar, as a kind of loyalty bonus for putting a lot of time (and potentially real money) into the juggernaut that was and is GTA Online.
It's going to be a long time before we find out though, as GTA 6 is currently rumored to not be arriving until 2025 at least. This is reportedly due to how Rockstar Games took feedback on criticism for the development of Red Dead Redemption 2, which saw extensive crunch periods over its lengthy development cycle. In allowing the developers of GTA 6 to have a healthier, less stressful timeframe to get work done, it will naturally take a bit longer.
Is GTA 5 PS5, Xbox Series X a free upgrade?
Right now, we don't know if this will be a free upgrade or if it will be full price for existing players of GTA 5. Frankly, given how many of Take-Two Interactive's other games are seeing price increases to $70 with a lack of free upgrades, we aren't exactly holding our breath for this to be free. At best, we might see an option where existing players get a discounted price for upgrading to the latest version of GTA 5. Even this should be taken as hope and not necessarily a guarantee.
Does GTA 5 PS5, Xbox Series X have 60 FPS support?
There aren't a lot of details right now but it's safe to expect major technical improvements in this new version of GTA 5. Due to the ultra-fast SSDs in the new consoles, the game's loading times should be significantly reduced. Increased CPU and GPU power means that there's no reason the game shouldn't run at a higher resolution with better textures and a higher framerate all at the same time.
Almost every single game developed for the Xbox Series X, Xbox Series S, and PS5 has at least an optional 60 FPS mode and given that this was originally an Xbox 360 and PS3 game, the overhead is clearly there with just how improved the new CPUs are in comparison to what was previously available.
Nothing has been officially confirmed, but we'd be shocked if GTA 5 didn't have 60 FPS support when running on these newer consoles. It's even possible we could see an option to run it with 120 FPS support, but this is far less certain. Rockstar Games could also opt to include some form of ray-tracing mode to further improve the visuals.
GTA 5 PS5, Xbox Series X release date
GTA 5 for PS5, Xbox Series X, and Xbox Series S is currently set to launch at some point in March 2022. It was originally scheduled to be available on Nov. 11, 2021, which would've helped round out a solid slate of games we can expect this holiday season. Rockstar announced the game's delay during the September 2021 PlayStation Showcase.
Hard cash
Three criminals, one mission

Grand Theft Auto V gives players a large open sandbox to explore with three different protagonists. Then, GTA Online gives you an endless online playground to build up your own criminal empire.
Get the Windows Central Newsletter
All the latest news, reviews, and guides for Windows and Xbox diehards.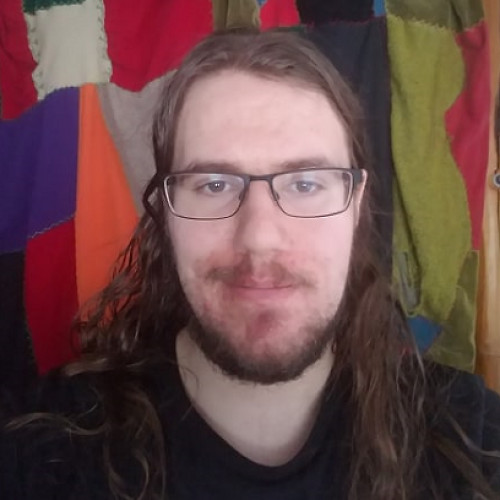 Samuel Tolbert is a freelance writer covering gaming news, previews, reviews, interviews and different aspects of the gaming industry, specifically focusing on Xbox and PC gaming on Windows Central. You can find him on Twitter @SamuelTolbert.