What's on your Windows 10 Start menu, Zac Bowden?
By Zac Bowden published
With more than 400 million Windows 10 devices in the world, we thought it'd be a good idea to spread the word on some of the apps we use every day.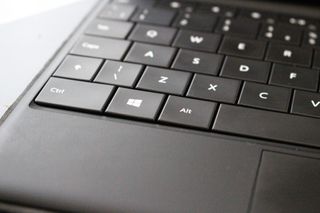 Similarly to my recent "What's on your Start Screen?" post, in which I shared the pinned apps on my phone, I'm sharing some of my most used and favorite apps on my desktop PC.
My desktop experience is usually very different than everybody else's. I know most of you love pinning things to the taskbar, creating shortcuts on the desktop and making everything as easily accessible as possible. But that's not what I like. I like everything to be extremely clean and tidy, meaning I have very few apps pinned to my taskbar and absolutely no shortcuts on the desktop if I can help it.
Everything I use frequently is pinned to the Start menu, as I consider that a hub for all my apps. I know it's an extra step for launching said apps, but I'm OK with that. I really like being able to glance at all my live tiles, even on desktop, without having to open the app in the first place.
I use the apps on my desktop completely differently than the apps on my phone. Of course, some of the desktop apps I use aren't even on my phone, but for the ones that are, my usage scenarios may surprise you. Let's dive in.
My pinned PC apps
Microsoft Edge
Microsoft Edge is my choice of web browser when it comes to PCs. I know there are far better browsers out there, but Edge gets the job done. I often use the Windows Ink integration to take notes when researching for a report, and I love the upcoming "save tabs later" feature which makes it much easier to keep my browser clean and simple when it comes to tab management. I also enjoy the data syncing between Edge on all my Windows 10 devices.
Outlook Mail
I use Outlook Mail as my default email client, for its simplicity more than anything. I'm not a big email person. I much prefer instant messaging over long, strung out email threads. But when I do email, the Outlook Mail app has never faulted me. It's incredibly fast to launch, syncs emails super quickly and has great integration with the Calendar app and my Outlook contacts. It also supports actionable notifications, including profile images and more.
Outlook Calendar
Outlook Calendar is another app I use less often than I probably should. Every couple of days, I'll go in and add events and stuff, but I mainly just use Cortana for reminders. I enjoy having the Outlook Calendar app on my Start menu, because it gives me live updates on what's next, as well as the current date.
I'm a huge Twitter user. I have the Twitter app on my phone, and I have the same Twitter app on my desktop, but I don't open it. I'm one of those people who basically do 96 percent of everything through a web browser, meaning when I'm at my desktop, I use the TweetDeck for all my Twitter needs. The only reason I have the Twitter app installed is for notifications, which come through and allow me to immediately interact with tweets or direct messages. The live tile is a nice addition to my Start Menu also.
Cortana
I use Cortana mostly for reminders, but I also sometimes use it for quick updates on the biggest headlines, as Cortana is good at showcasing them via a card and on a live tile. It's rare that I'll use voice commands, but I do often search for apps and files, and sometimes even do a Bing search through the Cortana search bar on the taskbar. And yes, I have the search bar switched to on, because I like how it looks. I know many prefer to hide the bar, but I like it.
I use GroupMe to stay in contact with some of the Windows Central team outside of work. It's an incredibly well-built app, one with actionable notification support, which is a must-have in my book.
Groove Music
I'm a huge Groove Music fan. I have an active subscription, and it's where I go for all my music. It's a well-built app and one I don't think I could live without. I have the same app on my phone, so I appreciate the same experience across devices thanks to the Universal Windows Platform (UWP). The app is constantly getting updated with new features and fixes as well, which is always a plus.
Skype Preview
I have both the Skype and Skype Preview apps installed on my PC. I like the Skype Preview app for its lightweight experience and simplicity. However, it's nowhere near ready to be my only Skype client. It has too many issues. So does the Skype desktop app, but the desktop app is somewhat more powerful. The desktop app also has plugin integration, another must-have for me.
We use Slack to communicate at Mobile Nations, so this is one "must have" app that I install on all my devices, whether that be a phone, tablet or PC. Slack recently added its desktop app to the Windows Store, meaning installing the app is now just a one-click process. It's incredibly convenient, and I don't have to mess with annoying program installers and whatnot. Just a single click and my app is ready to go. I love the Windows Store.
News
Another app that I don't actually open, but I really love the live tile. I use it to keep up to date on whatever is happening in the world, and if there's a headline that catches my eye, I'll open the app and read it. I mostly catch headlines through Edge's default home page, however.
Weather
Again, this is an app I don't actually open, but I love the live tile. I rarely ever open it to check the weather, as the live tile gives a good enough overview of the upcoming week. If I'm planning an event in advance, however, I will open it up and check ahead to make sure it isn't raining or something.
Depending on the device, I'll have either Office 2016 or Office Mobile pinned to my Start Menu. On my desktop, I have the Word 2016, PowerPoint 2016 and Excel 2016 apps pinned, along with the universal OneNote app. I use the full desktop experiences on my desktop because the desktop apps are far more powerful, and I'm more likely to want to take advantage of that on my desktop. The Mobile apps are for devices that I take on the go, like a laptop.
Here at Window Central, we do several videos a week. For our podcast, gaming show and screencasts, I use XSplit to record them. Without XSplit, we wouldn't have any of those shows. This is a must-have app for me. I love the customizability and modularity of XSplit, and it's super easy to learn and get familiar with. I prefer it over OBS, and it's cheaper than other professional broadcasting software, like WireCast!
Sometimes I have to make screencasts on Xbox, usually for our gaming show, but sometimes for tutorials, as well. For that, I use the Elgato Game Capture software, sometimes in conjunction with XSplit. This is another app I simply can't live without.
To edit all the videos, I use Adobe's Premiere Pro suite. It's an incredibly powerful piece of video editing software that even Hollywood uses to edit movies together. I use it to edit the podcast, and I also use it to edit our screencasts, and sometimes unboxings. It's an incredibly powerful tool, and without it we'd have very unprofessional looking videos.
This is an app I use once a week, and I use it to render out the podcast audio for editing alongside the video. It's a necessity for the show, which is why I have it pinned to the Start Menu.
This PC
I like direct access to the This PC area in File Explorer. The normal File Explorer shortcut takes you to the Quick Access area, which is not where I like to go. The "This PC" shortcut takes me directly to my drives, which is where I normally want to be when opening File Explorer to begin with.
Windows Update
Being part of the Windows Insider Program, I'm often checking for updates via Windows Update. So, I thought it'd be convenient to stick a shortcut to Windows Update directly on my Start Menu, so I can get to Windows Update as quickly as possible when a new build or update is rolling out.
Your PC apps
Which apps do you have installed and pinned to your Windows 10 PCs?
Zac Bowden is a Senior Editor at Windows Central. Bringing you exclusive coverage into the world of Windows 10 on PCs, tablets, phones, and more. Also an avid collector of rare Microsoft prototype devices! Keep in touch on Twitter: @zacbowden.
that monitor size... I think it must be a 34 inch ultrawide monitor, and Zac's start menu looks like a windows mobile start screen.. very clever zac. I love it!!!!

The normal File Explorer shortcut takes you to the Quick Access area, which is not where I like to go.

From File Explorer click File->Change folder and search options Change "Open File Explorer to" to "This PC" Done

How have I never known this before? Thank you so much!

+1520
You Are AWESOME
Thanks

Nice tip! You're so smart. ;)

Don't know why I never thought to figure out how to change this. I just kind of learned to live with it. Thanks for the tip as this is much better!

Ay Zac, you misspelled "Bland and boring"

And not the Windows Central app? :)

All basic mentioned here + VS, SSMS, Netflix, Popcorn-Time, uTorrent, Firefox, Saavn, Eclipse and OneNote. And VS, SSMS, Control Panel, Firefox on Taskbar. :)

Talk about Ego! - Are you bored? Who cares what you have! Why not run an article on what I have? just as interesting no?

Where's your article? Now I want to know what you have.

I have a lot of articles, covering the charitable sector. I run a business and retired my 1020...alas HSBC and Xero and many other apps I use for business just dont exist on WP... I will be back when SP drops, right now im reluctantly with Apple as I dont trust Google... so far as Apps go, I have many that are not on this platform and my productivity has improved... You wont see my talking about what apps I have in my articles, thats just pure ego, and no one deep down cares about such things.

Actually, it's not. It's nice to see how others do things, because it gives me ideas for ways to improve my work flow.

I would agree to this. I have learned about a lot of useful software through others' reviews of it.

and your DP is KEEP CALM AND STOP WHINING lol... Irony :P

Something a lot of people dont get :P

And where is the recycle bin Zac? I recently suggested something like this: https://t.co/rNDW6Qrq0b

I'm very similar to you when it comes keeping things tidy. I only have Edge, File Explorer, and Powershell pinned to my taskbar, and I only have 3 icons on my desktop (This PC, Programs, and Recycle Bin) I don't like having icons all over the place

Also, anyone know where to find that wallpaper? :D

A little searching on TinEye shows it came from DeviantArt: http://starkiteckt.deviantart.com/art/Klyck-Nebula-Dual-Monitor-490247557 Although there are other versions out there. It's pretty.

If you find it, please let me know where! :)

I'm with you. I don't like shortcuts on my desktop or taskbar. I do, however, like having a start menu that is nearly identical to the one on my phone. On desktop I created a group of items that are desktop only and on mobile I just make sure everything starts on a new row of live tiles. I'm not a control freak, I'm a control enthusiast.

I'm fine with a few icons on my desktop, (I only have three: This PC, Programs, and Recycle Bin) but I also try to keep the start screen on my phone almost identical to that of my PC. That also goes for lockscreen, desktop background, and the colour scheme.

I use Drawboard PDF and PDF Jack as important work Apps.

"I use Cortana mostly for reminders"....and that would pretty much sum up how most people outside the US (if they even have it at all) use the, limited-in-comparison, feature set of the versions we get. Not cool Redmond..three years and waiting...

You can set the normal file explorer 📁 to go to drives.. It's a little setting. How can you not know that.? I use file explorer shortcut to go to drives ;)

I pinned so many things to the taskbar on my big 15.6 inch HP 250 G1 (my previous laptop), but even more things were pinned to my start menu, with just a few icons on the desktop. But now, that I use a 10.1 inch Lenovo Miix 310 2in1, tablet mode is always on for me, so I don't make any use of the desktop, and have no apps pinned to the taskbar (but turned on the switch to see opened apps there), everything is on my start screen (menu), that I use regularly 😀

Does miix have palm block?

Oh, my, so much! The start screen with live tiles is so lovely and versa-tile to use. 1. I have tons of webtiles pinned to my start menu. It is convenient and easy and quick to simply press the the Edge webtiles of my favorite sites at a press of a button. 2. I have a couple of the Outlook windows store app pinned, so I can monitor relevenat incoming mail from a couple of accounts and folders a few times a day without having to open the app. 3. I have pinned a couple of weather app location tiles so I can monitor weather from a few locations simultaneously. Convienst for holiday weather destination monitoring and jobsite weather monitoring. 4. a couple of TuneIn radio stations tiles for easy access. 5. acouple of news apps such as Nu.nl and Microsoft news app for glancing news. 6. All of the native microsoft apps 7. A couple of settings pages as live tile for easy access and finding. Less issue having to find my frequently accessed settings by digging through many subpages. 8. A couple of Onenote pages and sections that I use daily or mulitple times a day. 9. I think roughly 10% of the apps in the app list for convenience, to fill gaps in my startmenu and personalization reasons. 10. a couple of office files that I use regularly, daily or multiple times a day.

How can you remove the app list from the Start menu as shown in the screenshot? I think that it would look much more minimalistic.

That feature is coming to the Creators update around April.

The Start Menu I use as Live Tiles are pretty useful for presenting information in a quick manner. https://drive.google.com/file/d/0B-4qUkOuDzCRQnRLUW51cFNlQ1k/view?usp=sharing
Windows Central Newsletter
Get the best of Windows Central in in your inbox, every day!
Thank you for signing up to Windows Central. You will receive a verification email shortly.
There was a problem. Please refresh the page and try again.