Why you shouldn't build a PC in 2021
Building a new PC might seem tempting as summer winds down, but it's still not going to be easy.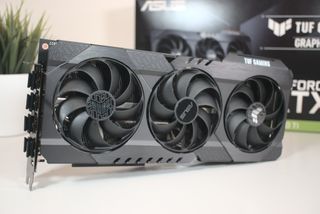 (Image credit: Rich Edmonds / Windows Central)
PC building is a fun and rewarding hobby, even if you do only one major build every few years. Putting everything together and seeing it all turn on properly is certainly satisfying, and knowing exactly what is running behind the scenes allows you to pinpoint problems and make future upgrades with ease. We recommend people build their own PC whenever possible, and we've even put together an immense guide on how to build your own PC for anyone who's just getting started. But what happens when global shortages cause prices to rise dramatically and stock to disappear off of shelves seemingly before it's even on sale? Let's take a look at what happened and why you still shouldn't build a PC in 2021.
Why PC parts are being shorted and scalped
It all began in 2020. A mixture of high demand for PCs as millions of people began working from home, semiconductor shortages due to plant shutdowns, a surge of interest in cryptocurrency mining, the release of next-gen graphics cards and processors, and the launch of next-gen consoles created a shortage unlike anything we've ever seen. If you were stuck last year trying to buy one of the best graphics cards or best processors for your custom PC, chances are you're still waiting; at least unless you paid way over list price or got lucky finding one at a local shop.
The situation hasn't improved a whole lot in 2021, at least on the side of the GPU. In May, Intel CEO Pat Gelsinger went on 60 Minutes to discuss the bleak state of semiconductor manufacturing around the world. He explained how the United States once produced 37% of the world's semiconductors, whereas that number has dropped to 12% today.
In June, the U.S. Senate passed a bill with $52 billion of funding for semiconductor manufacturing. Of course, those effects can't be immediately seen, and just a few days later it was reported that about 25% of all GPUs sold in the first quarter of 2021 went to crypto miners and speculators.
Some PC prices are slowly returning to normal
The shortage was still so bad during the release of the NVIDIA RTX 3080 Ti that some people resorted to drastic measures to secure a card, including 24-hour waits and $2,500 bribes. We have seen GPU prices come down significantly in Germany in the last few months, though it's not the same everywhere.
Just taking a quick glance at the major U.S. online retailers while I'm writing this shows how overpriced GPUs still are. The NVIDIA RTX 3070 Ti, with its list price of $599, is being sold for more than $1,000 at Newegg. Best Buy has no stock at all, and Amazon is as bad or worse as Newegg when it comes to inflated prices. The same holds true for all of NVIDIA's modern GPUs (no matter the performance level), as well as AMD's new Radeon RX 6000 lineup.
If you don't get lucky shopping shortly after a restock or getting in on something special like Newegg's Shuffle, you're going to have a bad time. You can check out our articles on where to buy AMD Radeon RX 6000 GPUs and where to buy NVIDIA RTX 30-series GPUs, but don't expect to find much stock anywhere.
On the other hand, AMD's Ryzen 5000 CPUs and Intel's 11th Gen Rocket Lake-S CPUs are much easier to find at a normal list price. And while everything from PC cases to RAM was suffering from a big price pump just a few months ago, their numbers have begun to come down as well.
What you can do instead of building a PC
Despite some prices returning to normal, stock shortages and scalpers are still quite common. You could probably build your own multipurpose desktop PC for homework and spreadsheets without going way over budget, especially now that some of AMD's Ryzen 5000G desktop APUs — processors with integrated graphics built in — are seeing a retail launch Aug. 5. Our guide on how to build your own PC will be a big help if you want to go that route.
If you want a brand-new PC with high-end gaming performance in mind, you're still going to have a hard time. If you don't have time or patience to play the GPU lottery, another excellent option is shopping around for a pre-built PC. While not all pre-built PCs are designed to the same standard and you still need to be wary of being overcharged, they are a great way to get your hands on a next-gen GPU without having to deal with scalpers.
Our picks for the best gaming desktop PCs all have modern hardware inside, and they're all available at a reasonable price (at least in the current buying climate). Something like the HP OMEN 30L, which starts at about $1,330, can land you an RTX 3060 Ti GPU, 10th Gen Intel Core i5 CPU, 8GB of RAM, and 256GB SSD. Considering the cheapest RTX 3060 Ti at Amazon is currently around $1,000, that's a reasonable ask on HP's part. Dell and Lenovo both have similar offerings with their Alienware and Legion lineups of desktop gaming PCs.
Newegg's line of ABS pre-built gaming PCs are plentiful, varied, well built, and affordable. And if you're looking for something that caters to your every need, something like the Maingear Vybe might be what you need. There is plenty of opportunity to get your hands on the hardware you want, but be sure to read reviews and testimonials before investing. A lot of pre-built PCs use the cheapest parts possible (or parts that are proprietary), which you want to avoid. Shop carefully and keep an eye on price swings, and before you know it you'll be back to PC gaming without having to spend way over budget.
Mainstream 4K gaming
The HP OMEN 30L, when appropriately configured, is a serious 4K gaming mainstream rig with pleasant aesthetics that lean more modern than hardcore gamer. With the ability to easily expand or upgrade components later, there's an incentive to buy this on the cheap and upgrade as you go if you're on a budget. Fan noise and some mediocre cabling keep it from brilliance, but these are minor quibbles.
Space out
The latest Alienware Aurora is an incredible thing

The latest Aurora comes with 11th Gen Intel processors and up to an RTX 3090 GPU for insane power in a stylish and compact body. It's easy to get inside to tinker with hardware, and prices are competitive.
Get the Windows Central Newsletter
All the latest news, reviews, and guides for Windows and Xbox diehards.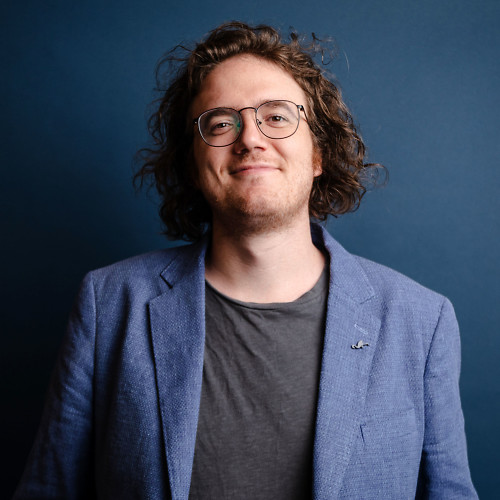 Senior Editor, Laptop Reviews
Cale Hunt is formerly a Senior Editor at Windows Central. He focuses mainly on laptop reviews, news, and accessory coverage. He's been reviewing laptops and accessories full-time since 2016, with hundreds of reviews published for Windows Central. He is an avid PC gamer and multi-platform user, and spends most of his time either tinkering with or writing about tech.