What we expect to see from Windows 10 in 2017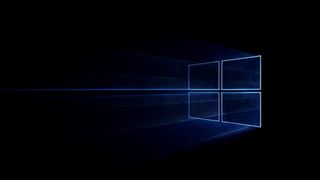 2017 is finally here, and we think it's going to be a big year for Windows 10. Microsoft made several announcements last year about Windows 10 that should begin showing up in 2017. There were also several things not officially announced, such as Project NEON, that will also begin showing up in 2017. Here's are the biggest things we expect to see from Windows 10 this year.
Before we begin, keep in mind this isn't an all-inclusive list of everything that should show up in 2017. We're sure there will be a lot more things showing up in Windows 10 throughout 2017, things that have been announced and things that haven't. 2017 will be an exciting year for Windows 10 users, and we can't wait to see everything that's coming!
Project NEON
As we exclusively revealed late last year, Microsoft is working on an improved design language for Windows 10 that aims to add some flair to the currently static design that we know in Windows 10 today. Although not an incredibly major design overhaul, it's still enough to get excited about, as Microsoft is planning to streamline their design across all their apps and software, and provide better UX guidelines to developers.
One goal for the new design language is for it to work universally across all Windows devices and platforms. Right now, there's somewhat of an inconsistency between the designs used on Xbox, HoloLens and Windows 10. The apps, for the most part are the same, but the Shell and other OS elements aren't. Microsoft wants to combat this with Project NEON, which is great for keeping consistency across devices.
We're expecting the bulk of this design refresh to show up with Redstone 3 in 2017, with some apps such as Groove Music already featuring early Project NEON elements. We think Project NEON will be a big deal for Windows 10 later in 2017, and we can't wait to see it in action.
Big Cortana Push
We're expecting to see Cortana find its way into more products and devices this year, with Microsoft eager to get the virtual assistant into cars, smart-connected devices, VR/AR devices, and more. We already know Microsoft is planning to build Cortana into the set-up experience on Windows 10, and it's unlikely they're going to stop there.
Cortana will find its way into more apps and services, and will be a star-feature when Home Hub eventually shows up. Because of this, it's likely we'll see Cortana roll out to more markets throughout 2017, something I see Insiders constantly asking for in the Feedback Hub.
Microsoft is enabling Cortana on IoT devices with the Creators Update, which is the first major stepping stone in getting the feature out on all kinds of interesting and unique devices. Harman-Kardon has already teased a Cortana-enabled speaker, similar to the Amazon Echo, and Nissan/Renault just last week announced their Cortana in the car initiative.
We'll also see Microsoft continue to update and improve Cortana on iOS and Android, two major platforms that will play a big role in getting users into the Cortana/Microsoft ecosystem. Windows 10 Mobile users won't be left in the cold, as 95% of the Cortana features that show up on Windows 10 desktops also come to phone.
Windows 10 on ARM
We already know that Microsoft will be pushing Windows 10 on ARM in 2017, which means we should expect to see new, unique and innovative devices from hardware makers running full Windows 10, with incredible battery life and Win32 emulation. We're not expecting Microsoft to show off a Surface phone in 2017, but never-say never. When a Surface phone does eventually show up, we wouldn't be surprised if it was running full Windows 10 for ARM.
Home Hub will likely benefit from Windows 10 ARM, as well as Intel chips of course. Home Hub devices will come in all shapes and sizes, and will be great for controlling your smart-home and using voice-assistance around the house.
We definitely won't see Microsoft quit the mobile industry in 2017, something many have been expecting the company to do. Windows 10 Mobile will continue receiving updates, which should come as no surprise if you're familiar with the "One Windows" prospect Microsoft has going right now. Continuum is in-line to receive some much needed improvements, bringing windowed apps and an a more familiar desktop experience to phones.
We should also see Project NEON show up on phones as well, which is to be expected as apps that are updated with NEON designs will likely be universal and run on phones. We do think that over time, Windows 10 Mobile will turn into the "low-end" option for hardware makers, as high-end smartphones will likely want to run full Windows 10 on ARM. Regardless, the experiences will be the same, with Windows 10 Mobile being an excellent, light-weight option for devices.
Holographic Shell
Microsoft will be introducing the Holographic Shell for Virtual-Reality headsets in 2017, opening the door to a whole new market of devices powered by Windows 10. The Holographic Shell looks and behaves similarly to the shell found on HoloLens, and that's because for the most part, it is the same.
The only difference between the HoloLens shell and the Holographic Shell for VR is that the shell in the VR world will be displayed in a virtual environment, rather obviously. You should still be able to interact with the familiar Holo UI, run apps and experience 3D created objects with 3D paint.
What's more, unlike HoloLens, VR devices powered by Windows 10 will be much more affordable, even more so than the currently available HTC Vive and Oculus Rift. This should make it far more approachable from a consumer perspective, as up until now the only people interested in AR/VR are developers and dedicated gamers.
Microsoft is confident that the 2017 is hear of Mixed Reality headsets, and if that turns out to be true, Windows 10 will be right up there as one of the biggest VR/AR platforms available.
So there you have it, that's our list of some of the biggest things we expect to see from Windows 10 in 2017. As mentioned above, there's plenty more to expect this year, some of which we already know about, and others we don't. It's going to be an exciting year if you're a Windows 10 fan, an exciting year indeed.
Get the Windows Central Newsletter
All the latest news, reviews, and guides for Windows and Xbox diehards.