What we expect to see from Windows 10 in 2017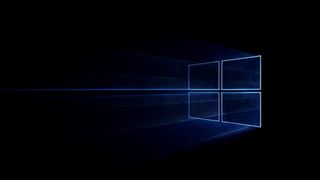 2017 is finally here, and we think it's going to be a big year for Windows 10. Microsoft made several announcements last year about Windows 10 that should begin showing up in 2017. There were also several things not officially announced, such as Project NEON, that will also begin showing up in 2017. Here's are the biggest things we expect to see from Windows 10 this year.
Before we begin, keep in mind this isn't an all-inclusive list of everything that should show up in 2017. We're sure there will be a lot more things showing up in Windows 10 throughout 2017, things that have been announced and things that haven't. 2017 will be an exciting year for Windows 10 users, and we can't wait to see everything that's coming!
Project NEON
As we exclusively revealed late last year, Microsoft is working on an improved design language for Windows 10 that aims to add some flair to the currently static design that we know in Windows 10 today. Although not an incredibly major design overhaul, it's still enough to get excited about, as Microsoft is planning to streamline their design across all their apps and software, and provide better UX guidelines to developers.
One goal for the new design language is for it to work universally across all Windows devices and platforms. Right now, there's somewhat of an inconsistency between the designs used on Xbox, HoloLens and Windows 10. The apps, for the most part are the same, but the Shell and other OS elements aren't. Microsoft wants to combat this with Project NEON, which is great for keeping consistency across devices.
We're expecting the bulk of this design refresh to show up with Redstone 3 in 2017, with some apps such as Groove Music already featuring early Project NEON elements. We think Project NEON will be a big deal for Windows 10 later in 2017, and we can't wait to see it in action.
Big Cortana Push
We're expecting to see Cortana find its way into more products and devices this year, with Microsoft eager to get the virtual assistant into cars, smart-connected devices, VR/AR devices, and more. We already know Microsoft is planning to build Cortana into the set-up experience on Windows 10, and it's unlikely they're going to stop there.
Cortana will find its way into more apps and services, and will be a star-feature when Home Hub eventually shows up. Because of this, it's likely we'll see Cortana roll out to more markets throughout 2017, something I see Insiders constantly asking for in the Feedback Hub.
Microsoft is enabling Cortana on IoT devices with the Creators Update, which is the first major stepping stone in getting the feature out on all kinds of interesting and unique devices. Harman-Kardon has already teased a Cortana-enabled speaker, similar to the Amazon Echo, and Nissan/Renault just last week announced their Cortana in the car initiative.
We'll also see Microsoft continue to update and improve Cortana on iOS and Android, two major platforms that will play a big role in getting users into the Cortana/Microsoft ecosystem. Windows 10 Mobile users won't be left in the cold, as 95% of the Cortana features that show up on Windows 10 desktops also come to phone.
Windows 10 on ARM
We already know that Microsoft will be pushing Windows 10 on ARM in 2017, which means we should expect to see new, unique and innovative devices from hardware makers running full Windows 10, with incredible battery life and Win32 emulation. We're not expecting Microsoft to show off a Surface phone in 2017, but never-say never. When a Surface phone does eventually show up, we wouldn't be surprised if it was running full Windows 10 for ARM.
Home Hub will likely benefit from Windows 10 ARM, as well as Intel chips of course. Home Hub devices will come in all shapes and sizes, and will be great for controlling your smart-home and using voice-assistance around the house.
We definitely won't see Microsoft quit the mobile industry in 2017, something many have been expecting the company to do. Windows 10 Mobile will continue receiving updates, which should come as no surprise if you're familiar with the "One Windows" prospect Microsoft has going right now. Continuum is in-line to receive some much needed improvements, bringing windowed apps and an a more familiar desktop experience to phones.
We should also see Project NEON show up on phones as well, which is to be expected as apps that are updated with NEON designs will likely be universal and run on phones. We do think that over time, Windows 10 Mobile will turn into the "low-end" option for hardware makers, as high-end smartphones will likely want to run full Windows 10 on ARM. Regardless, the experiences will be the same, with Windows 10 Mobile being an excellent, light-weight option for devices.
Holographic Shell
Microsoft will be introducing the Holographic Shell for Virtual-Reality headsets in 2017, opening the door to a whole new market of devices powered by Windows 10. The Holographic Shell looks and behaves similarly to the shell found on HoloLens, and that's because for the most part, it is the same.
The only difference between the HoloLens shell and the Holographic Shell for VR is that the shell in the VR world will be displayed in a virtual environment, rather obviously. You should still be able to interact with the familiar Holo UI, run apps and experience 3D created objects with 3D paint.
What's more, unlike HoloLens, VR devices powered by Windows 10 will be much more affordable, even more so than the currently available HTC Vive and Oculus Rift. This should make it far more approachable from a consumer perspective, as up until now the only people interested in AR/VR are developers and dedicated gamers.
Microsoft is confident that the 2017 is hear of Mixed Reality headsets, and if that turns out to be true, Windows 10 will be right up there as one of the biggest VR/AR platforms available.
So there you have it, that's our list of some of the biggest things we expect to see from Windows 10 in 2017. As mentioned above, there's plenty more to expect this year, some of which we already know about, and others we don't. It's going to be an exciting year if you're a Windows 10 fan, an exciting year indeed.
Windows Central Newsletter
Get the best of Windows Central in your inbox, every day!
Zac Bowden is a Senior Editor at Windows Central. Bringing you exclusive coverage into the world of Windows on PCs, tablets, phones, and more. Also an avid collector of rare Microsoft prototype devices! Keep in touch on Twitter: @zacbowden.
I can't wait to see what they have in store for mobile... The other day I pulled out my old 1520, and it was huge. It was nice.. Really a much more presentable device than my 950. I hope MS has at least a 6" version of whatever they are cooking up..

I'm really sharing your same optimism. I've find myself all-in...and loving it. I can't relate to others in other OSes though, when they say things like, "I'm out of memory", or "My phone is getting old" after a year, or hearing people tell others they should get a new phone. My 950XL is beaut, but the massive 1520 i have runs very well too :)

And, it's red... SMDH.. I miss that.

Yea the red one is striking.

Love the colors... I think MS should keep that up even for the Surface brand of "phones"... But, just for phones.

My red 1520 is still my main phone and is still awesome. My bros iPhone 7 plus has just about caught up!😂

Lol damn right. It's such a neat phone to have.

Glad I still have mine, even though it's jacked.

Let's be fair... The 1520 was AWESOME!,,, BUT, THE iP7 kills it in terms of performance, and imaging.. This is from personal experience.

To be fair, the iPhone 5S kills it in terms of performance. For comparison, even a 6 was faster than my 950 XL

W10M runs really nice on SD800/2 GB ram. It's SD400/1 GB devices which struggle. Which fair enough, Marshmallow /Nougat devices struggle as well.

I hope so too. 1520 is still a god at taking pictures

Nooo That title has to go to my trusty old (Red) Lumia 720 !! ( Precisely the same shooter as on my DD, the Lumia 735! ) 😁

I share the same sentiments. My 1020 is a much more durable and beautiful device than my 950. I wish SOME manufacturer would pick up where Nokia left off. After getting burned by the 950 (and going back to the 1020 as my daily driver), I don't know if I can stomach another also-ran from Microsoft. I LOVE the Surface Pro 3 (and my wife loves her SP4). I do NOT want a PHONE that looks like that. Right now, NOBODY makes a phone I find attractive in the least, much less worth the inflated prices. Neon does nothing for me. I love Windows 8.1, which is why we still have devices running it. If future UI changes continue down the path of difficult-to-see wireframe icons and a CLEARLY touch-spiteful design, then I have no confidence in Microsoft. I want Microsoft to make their UI so that those of us who love Metro can TRULY configure it to look and function--regardless of your hardware--like 8.1. Right now, the simplest thing like staying in Tablet Mode is impossible if you have a second monitor. I want my live tiles up on a monitor ALL THE TIME. Whether it's about Continuum or full Windows on ARM, I don't really care. What I don't want is mixing desktop and modern. I want to be able to have ONLY desktop programs on a monitor and ONLY modern or UWP on another.

So, maybe with WOA themes will be possible, giving enthusiasts the option to go full on Metro... This level of customization has done wonders for Android.

Agreed! Metro for Life! It's the best! What I love about 8.1 is the Modern IE. Touch friendly and just plain beautiful. That's one of the main reasons I won't ever upgrade my SP3 to W10. My current laptop is on it's last leg and even though I loaded W10 on it, it doesn't handle it well. My desktop computer is running 8.1 and I didn't and won't upgrade it either. I realize any new computers purchase in the future will have W10 and I can live with that, but for now 8.1 is the right choice for me. I'll hold on to my Lumia 830 running 8.1 as long as I can too. I really like the Alcatel IDOL 4S. It's a damn beautiful phone. I'm just not convinced with WP10 yet. Purchased the 950. Didn't like it. Gave it to my son. I'll wait until Microsoft releases their "Surface" phone and see if the software has improved and the phone has any design beauty. But can you imagine had MS released a 950 that looked and felt and worked perfectly in the Alcatel IDOL 4S form factor?! That would have been sweet. :)

Ever? You know we're getting to the 4th version of W10. You may very well like it soon.

Is it possible to use start screen instead of start menu with a second monitor?.(I know it's not the same, but if possible, it may hold you over until ms adds more customization.

I was done waiting :( my 1520 died last week after boasting it's superiority for 3 years with me. Lumia 950xl is still $600 here in Pakistan. So I forced myself to get an LG V10. With all its high end specs the OS just doesn't move me at all. I wish there were more options to chose from. 950 for me is a tiny fone and 950xl was out of budget. I hope msft or hp bring something similar to lumia 1520.I'm missing the live tiles like anything.

I was in the same boat as you, then I picked my 950 off the black friday sale for about 30,000rs. A friend brought it here from US as he was just coming back in late december. Happy AF now :) shall never give up on WP.

It's not really about Windows 10, but I hope we will see a successor to Movie Maker.

And Windows Media Center (TV/Media application that can be fully controlled via a remote control.)

And Windows phones? Does anyone remember Windows mobile? Surface Phone? I guess mobile is not looking good.

No more Lumia. At least not for new devices.

Or a 'TV Mode" for Windows 10, with something similar to the XBox One UI. With all those USB PC sticks, I can't help but wonder why MS doesn't see an opportunity in this. And yeah, of course a remote too, just to control it.

Lol movie maker was awesome

But there is still no info on W10M being able to connect to a car for anything other than basic and broken Bluetooth audio. No details at all from Cortana in car presentation. Really disappointed overall.

Lack of voice guidance on Maps over my dad's Bluetooth is the ONE thing I want them to fix.. But oh no. It hasn't worked since 8.1!

My voice nav with MS Maps has been working over bluetooth ever since I check marked Use an alternate Bluetooth audio connection for Speech in Advanced Settings.

Tried that every build to date. Nothing. Or just silence, then the last syllable of the instruction before resuming music playback

Maybe your dad's Bluetooth is trash 😂

Interesting. What phone? I ask because my 1520 works fine except sometime missing the first syllable. Might indicate the phone starts "speaking" before bluetooth has gained control of the car's speakers. So one phone model might clip off more of the beginning of an instruction than another. But the fix would be for the phone to not start speaking until the phone has full access to the car's speakers. May take some learning by the phone so highly time sensitive instructions can be heard with the proper lead time.

Until the most recent build (fast ring) 14977.1000 I had bluetooth problems such as: - When Cortana receives a text, the first few words are cut off from the over head announcement - When doing turn by turn navigation, the first 1 second was cut off on instruction - When an incoming call, or over head announcement was being played pressing the car's END CALL key did not interrupt her, and she would continue repeating the question until the call went to voice mail or i physically used the phone to dismiss the question. Since the new update all these problems have been fixed and only sometimes does the announcement get cut off. The response speed has also improved when giving commands, and HEY CORTANA works great when in the car. I wish they actually allowed HEY CORTANA to automatically be turned on when a specified bluetooth device was connected (such as the car). I don't often use hey cortana, because of battery drain and my need to use her -- but in the car it would always be welcomed since the car does not have a way of waking Cortana unless I physically hold the Search button on the phone.

"-- but in the car it would always be welcomed since the car does not have a way of waking Cortana unless I physically hold the Search button on the phone." You should be able to call Cortana as you would call a real person. WM adds a fake phone number for Cortana to the contacts the car sees (and you can manually add the number if needed). When she answers its the same as invoking Hey Cortana outside the car except you are using the car's microphone and speakers instead of the phone's.

Oh, I did not know that. Thanks for the tip. Will try it next time!

It's a 950 XL (singl SIM)

I have that issue when I try to test maps using a battery bluetooth speaker, it just goes quiet. I am assming its the version of bluetooth used. The one in my car chopped off the first second of the instruction and took acges to connect to the phgone until I updated the car. Now it works like a dream.

I get voice guidance over my car's speakers via Bluetooth when using maps on W10M.

So do i on a 53 plated rover so it not just new cars that get this

Audio streaming works fine for me. Nav works, but just a little bit slower.

Works well in my car, nothing broken about it, works well in my car for messaging and calls too.

Same here except that the I only hear "we go" part of "here we go". I can here rest of the voice instructions without missing anything.

I use the HP Elite X3 with Bluetooth in my car, audio for YouTube, Music, and Pod Casts has been great. Also Cortana reading texts and replying is awesome and works well.

What about the creators update? Personally though project neon and full Windows 10 on ARM chips will be a big deal.

It's coming in a few months.

We need new phones and we need them yesterday.

Get the HP Elite X3, I just switched from Android Samsung Note 5 and I'm loving it!

The damn phone isn't on major carriers! I just can't walk into my neighborhood retailer and check it out. And, I definitely can't add it too my plan.. Sucks.

Yeah I understand that, I had to go to a Microsoft Store first to make sure :)

It's worth a try to call customer support. You never know what they might have in stock.. They have stuff that's not listed anywhere... That's how I got my Surface 3... I asked if they had any Windows tablets, took a minute of scrolling, then she was like "we have this Surface 3".... I was like "reeeeeealy. Do you now.??"" lol

Apps are more important than phones. Microsoft can release the greatest phone humanity has ever conceived but they will continue to be ignored if apps aren't there.

Agree and disagree. The only app I personally miss is google maps lol. All the others are websites so i just pin that to the start screen, after a while I started not missing the apps.

Agree on that, w maps works oke, but fails on biking in europe, google maps has a bike button and works great. Its actually the only thing i use outside Bing 😜.

Cortana? Cortana can't even tell me the phone number or birthday of someone in my own People list/phonebook.

Agreed, that is one of my main gripes with Cortana, it's not fully integrated on mobile to provide what I feel basic information. I have always posted in the feedback hub that Cortana needs to be truly Universal on the platform. I want is so if I press the Search key and type a contact, Cortana brings me all information and interactions with that contact. Hell my palm pre 2/3 could do this...

Does Siri or Google Assistant tell you this?

Just tried it on my new iPhone 7 Plus and yes, Siri does that. She even spoke it out loud for me, all completely hands free. That's one reason I am slowly leaving W10M, it's now the features gap as much as the app gap. Sad.

I'm going to android. The LG V20 looks really nice. I'm still gonna install MS suite of apps, but W10M has just gotten so frustrating to use and I've just run out of patience.

The ZTE ZMax Pro is a solid phone. 6" screen, FHD and many premium features at a budget price.

I'll check that out, thanks for the tip. The V20 has a really high price tag (like iPhone high), and I really don't want to spend that much money. I just want something reliable that will hold me over until W10M is up to par and OEMs come out with better devices. Until that happens, I'm gonna kick it with Android for awhile.

Thats like saying 'I will make do with a mannequin till my gf comes out of the beauty parlour !' 😁

The Zmax Pro is indeed a solid phone. My wife uses one and she's been very happy with it. Happy wife, happy life.

Make sure you check out the Windows Phone launchers. They have several available, I recommend trying all of them until you settle on one that works for you. You can get a pretty good Windows Mobile-ish experience without the app gap.

A lot of them look really nice. But gosh, Android....

"Cortana? Cortana can't even tell me the phone number or birthday of someone in my own People list/phonebook." You think that's bad? She can't even tell you what time it is if there isn't a data or wi-fi signal despite the phone knowing the time!

THIS is bothering me soooo much, can't send a sms without 3G even if you have a fully working E .... (happens a lot while driving)

Cortana would know, if she would be involved. The whole conception of a always-on cloud based speech recognition is retarded.

I understand that point... Cortana should be really smart at this point with all AI stuff that MSFT is doing. About the birthdays - If you have them saved in outlook, hotmail, facebook then calendar reminds you. Temporary workaround only.

I was half a sleep this morning after I turn off the alarm, so I ask Cortana to "wake me up in half an hr" then she open up alarm app and ask me what time. MS if I want to open alarm app to set an alarm I would have done it myself, instead I ask Cortana to remind me to go to washroom in half an hr..... Couple days ago I was driving and ask Cortana to take me to the walmart, she come up with a LIST of walmart and ask me which one I want to go....If I have item to took I won't be asking Cortana. Back in 8.1 Cortana will just go to the closest one.

Hopefully it'll be attracting more user in 2017.

I hope directx 12 is a big hit with game devs....and easy to implement

How about brining DX 12 to Windows 7 and 8.1 users ?

I don't think MSFT will do that even if it's technically possible.

Allegedly can't be done because the multi-threading improvement requires kernel-based GPU tasks scheduling and WDDM 2.0 driver model.
Bringing these improvements to previous versions of Windows would mean backporting the lower-level pieces of the OS, which means upgrading to Windows 10 while keeping some older higher-level components ... a useless engineering challenge when the obvious solution is simply to upgrade the whole OS to Windows 10 instead. ​This is really the typical case of a developer showing "This is one of the new thing we've introduced with this new version", and then a user asking "Oh, and how can I use it in the old version ?"... simple answer is "You can't, because it's a new thing we've introduced in this new version...."

I'm more excited about Project NEON!

A new build would be nice. Dec. 7th was the last time a build was released.

Remember that really good W10 article Zac and Daniel made? Haven't seen the W10M version of it yet. :/

Btw, in the anniversary update try asking Cortana to lock this device or this PC and it will do it. It doesn't shut down or restart but does say that future updates will enable it. Does it work well in the Creator's update?

Hmmm... Home Hub... ARM... Maybe I could make a home hub PC out of an old monitor and a Raspberry Pi?

I want to get a raspberry pi 3 and try it when it is released :).

I'm looking forward to a phone with an 835 Snapdragon in. My contract is up in December and I suspect I will end up with an Android, unless there are rumblings of something Windows based early in 2018.

Rumors (or should I say leaks) have it that Nokia is coming with 835. Does that work?

Not really. Nokia in name only, I fear. I would expect any MS phone to have more Nokia in them than anything with the Nokia name. I might as well write Atari on a biscuit tin and call it a console. May be LG, HTC or even a Samsung (but not the edge, damned awful idea, Imo).

But there aren't "any MS phone to have more Nokia in them". Lumias are gone and MS might never make Surface phone

So be it, well see how things go. I actually do not expect a surface phone this year, if at all.

I'm in the same boat, only my contract ends in November. I worry about the security of android devices, but I can't bring myself to get an iPhone that's design looks so dated.

For what feels like almost a decade, I have been knocking back friends when they mention the iPhone. Such weak glass. I know many people with them and all have had cracked screens and all moan at the phone being too fragile, and all keep going back, every upgrade cycle. My daughter has a 6s, clumsy crappy thing, that gets really hot at times and also rinses her battery. The 4s was their best design.

People talk about Android security yet forget to understand that most of the high end phones get security updates and patches every month. Android is insecure similar to Windows (desktop). As long as the user doesn't start downloading apps from insecure locations or shady apps, Android is secure.

How does an iPhone look dated?... And, there will be an all new design this year.

Look past the SD835....Think, if Qualcomm has the 835 practically ready for consumer use, then they are working hard on the next best thing.. MS, is still developing their device(s), so when the "Surface Phone" débuts the 835 will be so common place in high end devices MS might want to be a little further ahead of the game.
________________
Let's hope whatever MS has to offer has the latest chipset technology at the time.

Yeah, 2018 could be better, on the mobile front.

Until now HP elite, Acer & Alcatel w10M until not available except in few markets, killing any hope for anyone interested in W10M , by time its available all would have settled with a replacement and few would risk coming back

Nobody wanted them in the markets that they were available in. Why bother with more?

How about making Cortana goddamn language/location independent first, huh? As a Swiss User with an English OS I'm still locked out of the whole Cortana experience on my Phone where she's matter most to me. C'mon MS... Get this **** done already... She doesn't need a US Location with a US OS just to call my Mom >_>

Cortana is region independent if you're using the Anniversary Update. Just go to Cortana's settings and select Cortana's language from the dropdown list.

On W10M ( 10.0.14393.594 ), which I hinted to at least twice in my complaint, she's definitely not region independent.
Neither she or even her settings are available without matching both the language/location to a supported language. "Hey Cortana! Open the Pod Bays"
"I'm sorry Durahl... I can't do that. You're not in a supported region right now"
"Open the Pod Bays, Cortana!"
"..."

Did that. Over time, my Windows 10 installation got screwed up to a point of no other option but to have to do a complete clean re-install. IT. DOESN'T. WORK.

When are we going to see MS turn on the GATT servers so we can get notifications for phone calls and nail and texts on our fitbits and other wearables. I thought it was supposed to gave happened already like in 2016.

i'm looking forward to seeing what else turns up in the Creators update. I'm still really intrigued by that Groove music creator program.

I'm so excited! Can't wait to see what's in store for Windows Phone late 2017, and will we get the Surface Phone!?!?!?!?! Time will tell :)

Nothing is in store for Windows phones. They will slowly be phased out as WOA is released. If they had any plans for Windows phones, they would be adding features and would at least mention then during the announcement of the Creator's Update.

big Cortana push - if you live in the US

I use Cortana on my Surface in the Netherlands, works almost flawless. Some features are not fully capable in my region. But if you speak English good enough it can be a powerful tool for anyone outside the USA.

So I should talk English at home? I know that you Dutch people are very used to speak English but tell this to a French, Italian or Spanish guy.

Well, I´m spanish and Cortana actualy speaks spanish quite well. In fact, Cortana is one of the reasons why I use Windows 10 Mobile. It takes notes and reminders flawlessly, understands properly when I ask her for directions to go somewhere, makes calls and writes emails correctly. Still lacking some basic functions, and turns to a simple google search windows too often, but anyway, I find it quite useful.

How long have you been using it? I did and after a while, the problems begin. And once it's progressed so far these little niggles become huge obstacles, you realize that none of the repair options work, and you need to do a complete clean install. That is my experience with Cortana on a Dutch PC.

Since moving to Android I can't believe how backwards and limited Cortana is compared to Google Now. It's streets ahead. Integrated, useful, always on... You're kidding yourself if you think Cortana will be anything near as useful. Former MS apologist.

What I wonder when and if Windows 10 for ARM takes off, will it be the first step of seeing 3th party Windows 10 software become more and more written for ARM chips?! Mobile has huge potential (the market wil cross the 2 billion smartphone sales a year mark soon) if Microsoft could bring a Surface Phone that could actually breach the 'conventional' smartphone market and entice OEMs to start building Windows 10 ' pocket pc' that can be all the computer most of us would ever need? Well then ARM based Windows devices could become a huge chunk of active devices very soon and over take Intel as primary chip provider for Windows based devices within 5 years and max in a decade. This full Windows 10 for ARM could be a huge game changer, and if anything in 2017 I'm excited for the impact that this might have on the Industry!

What about Rudy Huyn's Surface device?

"We're not expecting Microsoft to show off a Surface phone in 2017" Really, the nicest thing I can is that's pathetic. Might be time to bail on this platform, if they can't release a phone for more than two years.

Starting to think the same man.

You guys really don't know anything, stfu and stop acting like everything needs to fail!! It's all going to be ok! And wpm will be the best by the end of 2018

That's a funny lack of intelligence and perspective you posted.

Windows Mobile will be dead by 2018. Microsoft said it was only useful now for LTE and ARM support. Once WOA is released, they will no longer have a use for Windows Mobile. They certainly don't seem to be pushing it very hard. If they had any plans for it, they would at least be trying to keep it relevant.

That's the problem, though--this would be their FIFTH relaunch of the OS. They had WM, then relauncched it as WP7, then screwed those customers moving kernels to WP8, then did a "universal platform" reboot with W10M in 2015, then we got told the Lumias were a temporary solution to a killer "Surface Phone" in 2017, now we're getting told the OS will get ANOTHER reboot with W10A, and that we get nothing for 2+ years again. I was incensed at the asiine gap from the 920 on AT&T to the 950, which was 3 years. Telling me I have to wait 2 more is unacceptable. I'm not joking when I say this, if they come to the big W10 event without a phone, I'm not buying Scorpio. I'm sick of supporting a company that dumps on its customers. They gave us the shaft with the lack of availability of the 930. They did it with the lack of quality of the 950 ("for the fans," LOL), and I'm forever going to be mad at them over the Elite Controller. Oh, and the Band mess. I can't bother to shovel money to a company that can't support its products OR its customers for longer than it takes to read a long novel. I got the 950 on a plan that was meant to line up with a 2017 Surface Phone launch. I'm not waiting an extra year, I'll go get something from LG or whatever. More importantly, I legitimatley won't buy Scorpio until a decent, Microsoft-made phone hits store shelves.

Good thing I left to Android haha and Scorpio maybe I might get it.

The only reason I haven't bailed is my outright hatred of Google. However, after the Elite Controller mess I dealt with, the quality of the Lumia 950, the AGAIN rebooting of the mobile platform, and the possibility we get absolutely no Windows Mobile hardware for 2 years, I'm sick of it. I was 100% on board with Scorpio, even as I was upgrading to the XB1S (it was a very cheap move, thanks to GameStop). I'm not doing it if MS is going to keep treating their customers so badly, though. We got promised an overhaul of the platform back in the summer. Then, we were told it was cut in half, and screw us--we have to wait until the Spring, when the Surface Phone will get its big push and the stars will finally be aligned (and I was totally good with this move and thought it was smart to align with the Snapdragon's annual release cycle). Now, we get "oh, that 6-month delay is 18, screw you again." People who still like the platform, I get that. I still like the platform, at its core. However, people who defend this approach to taking care of you're customers, they need to learn about Stockholm Syndrome, because they're seriously suffering from it.

Haha Keith I agree partially but I'll still buy some of their products but MSFT has to stop messing with customers feelings and wallet.

Looks fun but normal people just want to read email look at facebook and watch Netflix. How will all these enthusiast updates help real world normal people. Fb crashes 3 times in a row on my Lumia 640xl running the latest release candidate. Instagram fails to show latest pictures in camera roll. Regular users are forgotten in this change for new.

Facebook takes 12 seconds to launch and gives a very poor experience (lumia 950 !!!) Netflix can't cast to big screens E-mail still renders weridly My phones crashes 3 times a week while taking pictures (how is this possible ???!) Calendar crashes sometimes ... builds and firmware updates don't change anything

Not sure what cars people are using to be having issues with win10 mobile over Bluetooth. I had a Holden Volt (Chevrolet) with a Lumia 1520 running insider builds there was no streaming ability, voice on maps was cut off and Bluetooth calling was poor. That car was 4 years old. I now have a new BMW i3 and with the same phone the Bluetooth is sensational, the response super fast, clear, unbroken and perfect, also now I can stream beautifully. Obviously I have been blaming the phone when out of date Bluetooth software in the car was to blame. Auto manufactures really need to get their act together and proactively update the software in their cars more often in areas other than engine management. Tesla is extremely proactive in this area, I am hoping because the i3 is electric BMW will follow suit. I am certainly looking with interest at the Cortana BMW announcement at CES although touching the phone call button and saying "call Cortana" nets me the same result as to being able to talk with her over the Bluetooth.

My a$$ you do not have one of those cars, you're just here to bash on windows.

Huh? He said the problem was the cars' and Windows was fine.

Running an insider build, what do you expect?

Full Windows 10 on phones is a great idea. As long as the phone itself still looks and works like W10M does on the phones display (falls under Continuum in general which covers continuum for phones that we have now and on PCs that switch to tablet mode)

If full Windows on a phone were a good idea, why didn't it work when they tried it years ago? It's to complex a system for the masses to use on a phone, so it needs a bit if slimming and simplification to succeed. W10 hopefully started the first, but the second is still a problem.

Because Window's on ARM hasn't existed until now. Back then it had to run on an x86 CPU and they have not been nearly as power efficient as an ARM processor.

I really don't need to be told that MS didn't have an OS out before because the OS didn't exist. Really, just a waste of a comment--AND THOSE ARE FREE! MS actually tried full-on Windows on devices before ARM, and the issue hasn't been the CPU architecture. Atom SoCs could do it long ago. The Surface line has lived on it. The problem is that people don't want to have to deal with the minute details of a full OS on a tiny device. It's not a well-built concept. Staring at my PC right now, doing most of my normal tasks would suck on my phone--which is why I don't do them on my phone when it's an option. Despite the success of Surface in most every respect, has it taken off in the mass market? Maybe, but when an overpriced mess like the iPad Pro jumps to a big sales gap almost instantly (like the iPad Pro did at launch), there's a reason for it. Part is brand bias, but part is that people don't find full Windows especially convenient to a tablet setting, and throwing it on a phone isn't the solution. More importantly, throwing the tiny user base you have left under the, like, fourth bus you've run them over with, isn't an answer. Yay, I have the chance to sit on a disappointing Lumia 950 that MS put almost no effort in (especially on the hardware quality control side) while they strip the OS and rebuld it AGAIN, and I'm expected to have faith that THIS version will get long-term support? WM6.5 didn't, WP7 didn't, WP8 didn't, and W10M isn't. Why in Davey Jones' name would I have absolutely any faith in Microsoft as a phone company--for hardware OR software? Also, it was some time ago that Atom SoCs caught up to most of the efficiency of ARM--that is, only the 3D graphics capabilities have lagged heavily behind. But you're basically defending MS with "they aimed for bad hardware because they wouldn't optimize software." That's not a defense that makes them look good. Making W10 too chunky for ARM, while not having x86 software to meet your goals, isn't good work. In fact, that kind of stuff got the Band line canceled, from what we've been told. So, if MS's planning got the Band canceled, why would I expect W10A (which is following several failed OS reboots) to go any better? If MS can give us SOMETHING new for the next year, I can wait. If I'm asked to sit on this mediocre 950 for another yet? I'm switching to likely an LG phone, and not renewing my Office sub or getting their Scorpio console until they can prove some sort of plan that will last more than 2 years--which they haven't managed to do AT ALL in the mobile space.

Is Project Islandwood/Windows Bridge dead?

Just wait for the next even-year OS reboot. Fifth time's the charm.

I am excited about the new stuffs coming to windows this year

A working Photos app would be good. I remember having one once... those were the days. Oh and a decent looking tablet mode instead of this **** we have now.

apps that we have at the moment to open and run when you press the live tile and not have to wait 20/25 seconds to open i.e. Facebook/messenger,
camera to take pictures clear and not blurry, would be nice.
if we had this new chip 835 that still wouldn`t fix the issues we all seem to have now.

The facebook apps are slow because of the way facebook has made them, they essentially emulate part of iOS so that the main part of the app can run on the exact same code. Its a stupid slow clunky way of doing it and makes the apps/phones look like theyre crap. Its why you supposedly need 2GB of ram to even run them even though W10M itself only needs 512MB and can still run apps as well

I'm on a L950 and wife on iPhone 7.and it embarrassing the speed ios opens apps

you clearly haven't actually seen that iphone 7 work have you? desperate fanboy...

All I want is SiriusXM on Windows Mobile and an affordable, good quality VR headset that doesn't require a $1,000 PC and Zortexx 2600 and I'll be a happy guy.

It's all lovely but when will we start seeing some app love from developers?

At the rate Windows 10 devices have been selling... http://m.windowscentral.com/windows-10s-global-growth-slowed-down-dramat... Never.

Cortana should be put on a backburner until it is TRULY available worldwide. Yeah, anniversary update made it country-independent, but my experience with that has been horrible.

Neon: I don't care. As long as Microsoft continues down a touch-spiteful, ugly approach compared to Windows 8, I'll never be satisified. Cortana: Full steam ahead. BUT FIX THE THING!!!! Cortana is best, period, on the phone. In fact, it's best on my 1020, less so on W10 on the 950. It's barely useful on the desktop and a joke on the Xbox. The biggest problem of all--and one they MUST fix if they hope to not get demolished by Apple or Google--is the ominipresence vs omniscience. Cortana is NOT integrated in any useful sense. She doen't know about your phone, your PC, your Xbox, collectively. You are three separate people, for all practical purposes. If you walk into the livingroom where you have an Xbox, your phone and a tablet, all with Cortana active, you cannot give a command without immediately creating chaos. She doesn't know which device you're talking about, she doesn't even recognize many commands across devices--but ALL of them hear you and attempt to answer the same command, three different ways. Until they figure out how to make Cortana fully aware what you are commanding, she's not going much of anywhere. And I WANT Cortana to be the One Assistant To Rule Them All. Windows 10 on ARM: That will be the one thing that has a chance of saving Microsoft's OS. If that fails, I think the OS is done. Holographic Shell: It didn't impress me when I saw it. In fact, if I have to wear one of those awful, bulky, ugly headsets to interact with my device, I'll pass. They are far too expensive and there is SO little content/reason to use it outside games, I can't see being bothered. When Xbox had a fully functional Kinect, THAT was how I wanted to interact. Combination of voice and gesture. I didn't have to wear anything. I just walk up and begin gesturing. I despised being forced to pick up a controller. So, why in any universe, would I want to put on an ugly headset to control my device? No, they need to re-invigorate the Kinect, or something like it. We should already be OVER wearing things to interact with computers by now.

"Windows 10 on ARM: That will be the one thing that has a chance of saving Microsoft's OS. If that fails, I think the OS is done." Heard that 3 times before. The kernel change on WP8 would allow it to scale better long-term and be a big win. The 8.1 changes would bring the devs. W10M would bring a UWP that would excite developers, thanks to the W10 PC userbase. The OS is already done. Each time, we're getting a new OS (though W10M ran on some W10M devices, it needed a hardware change for a real step forward). W10A is a NEW OS entirely, not a tweak. So, it's hard to say "W10A" without an acknowledgment that W10M is as dead as 6.5, 7, 8, and 10M before them. They're all new operating systems that were DoA, as it turned out. Also, I'll never buy a car with Cortana. No thanks, not interested in being spied on in my car. I get enough of that from my phone and OnStar. Your'e right that integration is poor, but I don't care about it because I don't like the software.

Only spied on? I would think 10 times also because I wouldn't want a blue screen on my dashboard, or stinky messages about inserting a windows CD :)) MS ditched and ran several times before! WP7.5-8, WinRT, WP8.1-Win10Mo and now from Win10Mo to Win10ARM it will be the same. I've bought the famous MS lie twice, I won't buy the same cheap talk again from them!

Yep, I know what you mean. Cortana used to work MUCH better in WP8.1. In windows 10 mobile is a total crap! She does not follow the weather degree settings C/F, she is slow, most of the times buggy. I foresee a nice slow kill switch for Cortana, otherwise I cannot explain the utterly mediocre implementation and performance on windows 10/mobile/xbox! I began to wonder where are all those MS expert developers? that used to build quality products? probably fired by Nadella to cut costs down...but every pathetic decission will turn back and haunt them soon enough, users will start to get sick of sub par quality and bugs!

No mention of Surface Phone? I mean, sure; it may not be a traditional 'phone' but they have all but said they will be releasing something like that this year.

It likely will depend on how well Windows 10 runs on the Snapdragon 835.

It *is* mentioned in the article.

Ya, they say they are not expecting one when they have said they have something in the works. When the guys (and gal) at Windows Weekly ask them they don't deny having such a device. They just say that they don't divide it off as a phone category, and instead have devices in size categories. They then list a phablet size device that is not in their current Surface lineup. I mean, that is essentially saying 'ya, we have a pocket device coming. It will not run WinMo, but we are bringing cellular capabilities to Win10" It will just be a dockable mini tablet that has a sim card and phone app instead of being 'a phone' ... but if it quacks like a duck, and it looks like a duck...

It doesn't matter! Either it's windows 10 mobile or windows 10 ARM, without apps no one will care! Who the F cares about continuum?? besides die hard fans?? I don't give a damn about continuum or running win32 apps in it on a ARM device! I have a SP4 for that! MS seems to be unable to understand what a user wants from a smarthone and the fact that business users and consumers are NOT DIFFERENT categories anymore! But again, when MS is ran by that CEO, what can anyone expect...

They really need to bring in the option to have Windows Update to be able to be done the old way. I understand why they did it, but they need to put in a setting allowing people to switch back if they so desire. It's the only thing preventing me from moving to Windows 10 on my desktop. The anniversary update had something that messed up Open GL applications for quite a while. The only solution was to roll back the entire update. Sure, I can disable the update service like I do on my Surface 3 and laptop, but that isn't a solution I like. Microsoft has a history with some updates causing issues and being able to get updates for the things that are good while avoiding updates that cause issues is something I like.

I think Project Neon is one of the things that most excites me, as I use Windows 10 on my PC. A fresh and beautiful look along with function is what I desire, that and bug fixes to make Windows 10 even better. As there are still lingering issues that need to be fixed, though overall my experience is much better though despite these quirks of the OS.

What difference does it make that Microsoft keeps adding all these platform pieces if developers aren't interested? It's like a waste of time?

Post any article,even remotely connected to Windows 10 mobile and you will see a torrent of comments.The enthusiasm is still amazing.Microsoft should not abandon it's fan base.

Comments don't sell phones. Microsoft doesn't make them anymore for a reason.

yeah, for a good reason: Nadella hates their own mobile OS. Their incompetence and lack of quality was shown for a full year: 2016

Nadella inherited the incompetence. When WP7 failed so miserably, Balmer should have tried a new strategy with WP8. Instead they "rebooted" and did the exact same thing again as if the issue with WP7 was the kernel. The really crazy thing was rebooting again and keeping the exact same strategy!

I also hope they respect privacy more. Less hiding of controls in hard to reach spots and being more transparent. Less watching what I do online.

You're free to toggle off all the "spying" you feel they're doing. I'm so tired of these posts. The features you feel are spying on you are optional.

Theyre like climate change deniers - facts are there but they dont wanna look at it.

Seems Cortana will be running like wild fire across platforms and IoT's....but not in our region.
Philippines/asia.
Where did Cortana got its last update to enable its voice/personal assistant?

I hope Microsoft haven't missed the boat with Cortana, it seems like Amazons Alexa might be the industry go to for voice control, with so much integration into everyday services and smart home devices. Where Microsoft's partnerships do exist, they seem like half hearted attempts. They need to create some integration into the ITTT website, and have an alternative to Amazon's Echo.

The most positive overview of Windows that I have seen in years. Hopefully this old dog will be able to learn a lot of new tricks.

I really want to see them bring Windows 10 to a watch form factor. I love my Band. Really hope they discontinued because they had something better coming that just wasn't ready yet.

There was a Nokia smartwatch that Microsoft cancelled after they acquired the hardware division. It looksed pretty good. Hopefully MS is doing their own version of the watch. Maybe a Surface Watch since that seems to be the hot design family in tech right now.

Surface watCh OMG just the term makes me excited!

Conclusion: My 2017 tablet/PC is going to be on W10, my 2017 Phone is definetely NOT on W10.

Conclusion: Against my better judgment I continued support for windows mobile by buying the X3. I guess I am one of the last of the Mohicans. I see our beloved ecosystem fall apart as MS has thrown in the towel. I guess the next phone I'll buy will actually have apps and will not be riddled by annoying bugs. I'll use my X3 until MS officially pulls the plug on our OS for lack of users, I'm estimating they will do that this March. After that I hope HP will enable this phone to run android. So sad, but at least we can stop fighting windmills then.

I'm really hoping we get the surface phone this year or even other players making a wp that's worthy. I'm loving my Icon more than ever after having terrible bugs and issues by doing a factory reset. I wish I had done it sooner as I was starting to have jumping thoughts. The only thing I've seen so far that sux is Pandora in my car or not, only playing 1 song and that's it without manually messing with it. I just bought another new Icon on Ebay and will leave it on 8.1 as my main backup. I'll do almost anything to keep a wp in my life. Hate the other 2 options!

Windows on ARM has been around from at least 2012, so five ago I will wait and see. Fingers crossed 2017 might be the year.......

"Windows" on ARM has been around since 1997, well before iPhone (ref: https://en.wikipedia.org/wiki/Pocket_PC). However, it was a different core; a special kind of Windows just for mobile chipsets like ARM. Windows 10 for ARM uses the same core (source code) as Windows 10 for desktop, and the forthcoming update will allow Win32 desktop applications to run on ARM, which is the big news.

Haven't caught up with all the news, but did Microsoft show anything at CES? All the headlines are re: Alexa. It sounds like Amazon are already ahead with AI integration into smart-things.

Other than cool new computers, all I heard of were several VR goggles that work with Windows.

all sounds great but what about edge browser. I cant use edge cause microsoft wont let me open new tabs to a page of my own chooseing. For me that would be my home page google. Instead i start on google as my home page, open a new tab and then sudenly im forced into using bing. This is something i feel they need to sort out and fast as its the reson i wont use edge and its kinda wrong to try and force me to use bing this way. Surrly it should be like every other browser has been since 1998 nescape included. let us sellect and use home page for my new tabs. so many rookie mistakes and they need fixing before microsft creates a new neon look. Hell skype preview still cant move my video feed around like the old app and on multi monitor the notifications from skype cover up the task area on the hidden icon area, somewhere i like to sometimes go. Dont get me wrong its nice to have some audio and camera settings in skype, its also nice that finally we have messageing and sending photos and videos and even drag and drop lol but 2 years to get there is kinda a big issue for a software company. Also my lumia 930 is still waiting for gestures to work in windows 10 like it used to in windows 8.1 mobile. Groove needs sorting on my s7 edge too as it cant read music on my sd card, i think most people like sd cards so they can store their music. then theres my ipad air 2. there simply is no groove app, yeh use the ios version and twist your head sideways to read it. All the above that this article shows is exiting but windows has lost alot of users and thats mostly down to the little things, some of which i have mentioned. Its sad cause windows 10 on mobile, on desktop and on tablet is my favorite os by far, just a shame it feels like microsft is dictating to me.

Why dont you change the default search engine to google and have the settings open blank page for new tabs....It kind of become like chrome where in you type in your query in the search box and it gets the google results

what to expect? easy to say: more broken updates and same lame quality in windows 10...

You are living in the 90's. Windows 10 is a great OS that runs well on a 2GB 6" tablet as well as a CAD rendering tower. Its a great gaming OS, enterprise OS, and consumer OS. It runs on over a hundred million PCs world wide. And just coming out of CES, W10 touch ability is driving OEMs to innovation.

Pls,how do I upgrade my Verizon Nokia Lumia 928 version 8.1update to windows 10

I don't believe it is officially supported. This means drivers aren't available for it, and your experience with Windows 10 will be pretty bad. You might be able to upgrade through Windows Insider, and Windows Central posted an article within the past month about their experience putting Windows 10 on a 920.

Of course they won't quit the mobile industry in 2017. They did that a couple of years ago already.

It's now time to give Windows 10 Mobile (and perhaps desktop) the ability to run Android apps directly. Get the people over to our platform first (great interface and integration without giving your data to Google, AND it'll run all your apps), and the developers will follow (why not write the apps in Xamarin or .NET Core for better performance across platforms?). This move alone will help close the gap, and the evolution of mobile computing that Microsoft is hinting at with the Surface Phone could push it out front.

Build 15002 for PC just released to Fast Ring. Mobile to follow?

Hopefully Cortana and "Hey Cortana" will get beeter in 2017. It seemed a lot more reliable and useful in WP8.1 than it does in W10m. Bringing back enhanced touch sensitivity for winter months would be awesome too. We got double tap to wake back, so maybe we can get this too.

Project Neon sounds like a terrible idea.