Windows 10 May 2020 Update: All the changes so far
2020's first major Windows 10 feature update is now in development. Here are all the changes coming in that release, that we know about so far.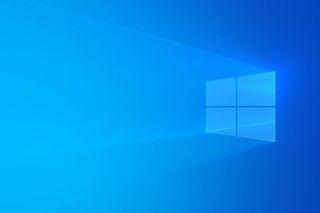 (Image credit: Microsoft)
Windows 10's next major feature update is currently in development. Now called the Windows 10 May 2020 Update, and codenamed '20H1', this upcoming release is currently in testing with Insiders, and is expected to ship sometime in the spring of 2020. This update focuses primarily on under the hood platform work to improve OS stability and performance.
We've had several Insider Preview builds of 20H1 now, so it's time to start keeping track of all the notable new changes found in these builds. We'll update this post periodically with new notable changes once they are made available for testing.
Windows Shell
File Explorer has a new search UI and is now powered by a new "Windows Search" system.
The touch keyboard now features 39 additional languages powered by SwiftKey technologies.
Input Method Editor (IME) has improvements for Japanese as well as Simplified and Traditional Chinese.
Dictation now supports 12 additional languages.
The Wi-Fi list has been updated with a tweaked UI and better iconography.
Windows Ink Workspace is now smaller and provides direct access to Microsoft Whiteboard and Snip & Sketch.
A brand new Cortana experience is present that features a new conversational UI, light and dark mode, and more.
Virtual Desktops can now be renamed and are saved across reboots.
New notification options are present and allow the user to control what apps can pop notifications, hide the content of notifications, and more.
Users can now add events to their calendar directly from the time and date flyout on the taskbar.
Convertible laptops now have an improved touch experience when in desktop mode that makes buttons larger on the taskbar and in File Explorer.
Windows Central Newsletter
Get the best of Windows Central in your inbox, every day!
Zac Bowden is a Senior Editor at Windows Central. Bringing you exclusive coverage into the world of Windows on PCs, tablets, phones, and more. Also an avid collector of rare Microsoft prototype devices! Keep in touch on Twitter: @zacbowden.
This update focuses primarily on under the hood platform work to improve OS stability and performance. wow, would that not have a been a good thing to start with and not the rubbish that Ms have pushed onto windows 10 since it have been launched? File Explorer has a new search UI and is now powered by "Windows Search
Not looking forward to that, I it can be changed back to normal file search, I really don't want my file searches to go over to MS cloud.

Zac is being deliberately misleading (I'll be generous). Microsoft will maintain Windows 10 for the foreseeable future while they concentrate their energies on "Windows Lite"/"Windows Core OS." It will not be named either of those, nor will it be called "Skylight." Microsoft is building a modular OS from scratch based on open source without the "Windows" label. Hopefully, they will announce it soon even if it's too early to release.

They've been working on the unified core, and cshell for ages. There is code for this already inside windows 10 (both the core, and the modular cshell part). You make it sound like they are two unrelated projects. They are not.

True. The UI/UX is the last part of the OS transformation. They are trying to do these things
- Update will work like Smartphones
- Build new UI Shell which can be changed/replaced like how Android is (like Windows Mobile 5/6 used to be)
- Also bring SwiftKey as the keyboard

Windows needs a nice, well designed Interfacre, jot a switchable shell. Can't wait to see every OEM shipping their own skin on windows machines.

That would be awful, it is bad enough on Android, with companies like Samsung using their own skin that slows their phones down. Samsung produces good hardware, but their skin is bulky and awful.
i would not like that to happen to Windows,

True. One of the things that disgusts me about Android is there is TOO much customization, and the stock experience is pure garbage to begin with. Android is nothing more than an exercise of putting lipstick on a pig. Apple is worse...you just have the pig, no lipstick.

Dang it, you are honestly brutal.... and I agree

I still can't see how is that awful. Why use Samsung UI then?

if someone has a Samsung phone they have no choice but to use Samsung's UI.
I would not buy a Samsung phone myself. As for Windows, I do not buy OEM computers, so I would not see a OEM skinned windows, not that I think it will ever happen.

"with companies like Samsung using their own skin that slows their phones down." Welcome to 2014.

i am surprised to be honest that Ms is still bothering with windows, but then I suppose they still need an OS to run their office software.
i would n ot like to use a lite version of windows, I prefer to be able to get my software where I want, not in some silly mobile phone style store.
We will see what what happens, there is always linux.

I tried to mess with Linux years ago. I hated it.

Yeah. Count me in on that. Also, not like Linux does not have its own package management tools that also includes a Store-like interface. Other than that, installing software on Linux is not easier, nor any more difficult than installing UWP packagaed software on Windows currently from outside the Store.

The only version of Linux I could at least half-stand was Ubuntu. But then you have Linux users that completely hate on Ubuntu to the point where they don't consider you a part of the "Linux team." It's such a crazy community of software, hardware, and users that only works about 65% of the time.

Mint is ok, it is a nice OS. i do agree with you it is a crazy community, but it is nice to have the choice of different distros.

Linux will never be accepted en mass because it is too technical for the average parent. And most people are heavily invested in software that is either on mac or windows and switching to linux first and then finding and instalking comparable software would be a lengthy process. Just not worth it for most. And I say that as somone who used mint and ubuntu for a while. But ultimately went back to windows due to software investment.

You do realize that Android uses a variant of the Linux Kernel. and seems to have pretty wide public acceptance.

My bad, Never knew Android is a PC.
The issue is, I have not seen the quoted "Wide Public Accpetance" of android as a PC

i do not disagree, I do love Linux and i have it on my laptop, but for the reason you put above I need to keep Windows on my desktop. spent so much on software that it would be a waste of money if I installed Linux on the desktop, also there is some software that I can not get on Linux. I know a few people that I got to use Linux and they are happy with it and it does what they need to do, get older machines running as well.

You realize this website is called Windows Central, right? Are you just trolling Windows sites? If you like Linux so much, there are plenty of sites just for them.

Why do you guys always referr to "There is always a linux" Please use it

i do, but only on the laptop, got too much windows based software to change on my desktop.

I thought they had been focusing on stability and performance since the release of Windows 10 because I haven't seeing anything new since the first release ( at least not anything substantial).

>I haven't seeing anything new since the first release ( at least not anything substantial). like what?

I kind of agree, I use windows 10 the same way as I used windows xp, 7 and 8 for that matter, maybe even 95 and 98. not that I did what I do now with 95 and 98. Most of the stuff that comes with Windows 10 I have got rid off or disabled, I do not require some silly photo app that tries to do everything and yet is not good at any of it. The problem is the things I do use, like sticky notes is getting bulky and rubbish

Sure. I guess nobody prevents users from using Windows 10 the same way they had been using it since Windows 95; placing the Diablo icon on the desktop and playing the game every now and then.

Lots has been added since launch...
1) Virtual desktops
2) Clipboard sync between devices and history
3) Phone integration
4) Dark mode and night light
5) Timeline
6) Snap (don't thing 10 had this at launch)
7) Virtual track pad (nice for tablet mode)
8) Windows Hello
9) Cortana
10) Complete Defender AV solution
etc. And those are just user visible stuff, plenty of new stuff under the hood such as Hyper-V kernel and services isolation.

Well that depends on the stupid a*s A/B testing whether you get some of those features or not.

i wonder how many people used any of that or even know it is there.
Snap is on windows 8.
The only items I use in your list is snap and defender and I still use a third party anti virus.
Cortana I disabled well and truly. also disabled timeline as well.

Windows Search uses the local indexing service, and does not use the cloud.

Windows 8 shows you clearly; No, it would have NOT been.

Those two things would be enough for me:
- net colorfull icons for all stock apps (which we have already seen)
- make all the horrible looking UWP apps look like the new Edge with sensible height, spaces en font sizes when in Desktop mode. UWP apps like mail/calendar, groove, ... still look like oversized alien apps in Windows

That new file explorer search ui is ugly as sin. Knowing Microsoft thats probably the final look. And now its powered by Windows Search? So it will suck much as the start menu search now?

Something is wrong with the start menu search?

i do not like this idea of it being powered by windows search, I hope that can be disabled.

It searches the entire pc not just a folder.

Yes, the option can be turned off. Also, why did it matter if it searches your cloud data? I think most would find that convent and Windows Search should be faster than the old way.

i don't have cloud data, I do not have an MS account.

Ha ha, I had the same toughts

I sense that these UIs are a must-have from MS-side. Until they start their own CoreOS Insider channel, the only way to test these features by public is to release the "same" features that at least to a minor extent behave the same in Windows 10 as they will in CoreOS. I think Windows 10 UI will still be cluttered by some features that may be removed later with the release of CoreOS.

I'm still curious. What will actually be included in v1909 though?

Why should we even remotely care when many folks haven't even gotten 1901 yet?

You're reading the article. And you're commenting on it. You clearly care.

Think most people will skip 1901 and go straight to 1903 😉

Took me a couple of seconds. :D

Still waiting for many tablet mode backlogged points that need adressing. -Carry over of two snapped apps still don't autorotate between landscape and portrait mode. It has been present briefly in older insider builds, but has since come to a standstill. It's a odd expereince that when I rotate my surface pro the snapped apps don't rotate in tablet mode. High time this is adressed. -Pinning other filetypes than pdf and office files is extremely limited. Waiting to pin other filetypes with relevant info on the live tiles in all live tile sizes for the tablet experience. 4 years is a long time to wait, whilst live tiles have been here for over 8 years now. The code is there.
-Still wanting to see a time and date in the bottom bar of the action center. Too unconvenient to not have in tablet mode. The taskbar has been buggy again in the last 8 months with the time and date improperly rendered and scaled offscreen. Issue still not fixed. Turning on/off tablet mode doesn't always work and I often have to restart my compter 2-3 times multiple times a day to get the bug resolved. Last time I saw this bug was 2 years ago. Was solved inbetween. -I'm missing more cusotmization options. Current personalization is limited. It's only themes and general personalization. I'm missing more refined personalization options of the live tiles, transparency, colors, background in live tiles or background live tiles, like windows 10 mobile. All missing more tile size options. Could use an update for the tablet experience. -which languages are supported now?

Yes, I am surprised that no specific languages have been announced yet. Although from past presentations I suspect they will be 12 different dialects of Japanese.

Sounds like MS has been working hard to untangle the Spaghetti code that is Windows. That's great and all but, MS could you also work on the consumer facing elements of Windows like UI and UX? Dark mode is still inconsistent and so are other UI elements like fonts and the application of Fluid Design. Please start getting to work on that too.

Pretty sure all the new UI/UX stuff is being worked on for the new OS. If you notice in the last few major updates, nothing has really been 'major' beacuse Windows 10 is primarily only getting new updates/improvements/features for stuff that can be transferred over (i.e. the UWP/modern parts of Windows 10, and the backend services that can be moved over as well). All the new stuff seems to be kept secret for the new OS.

Looking forward to Windows Server 2003 😁😁

😂 Yeah I had the same thought when I saw "Version 2003".

The UI/UX is the last part of the OS transformation. They are trying to do these things
- Update will work like Smartphones
- Build new UI Shell which can be changed/replaced like how Android is (like Windows Mobile 5/6 used to be)
- Also bring SwiftKey as the keyboard

I prefer the wordflow keyboard lol, it would be nice to switch between different keyboards.

I honestly think they should dump 19H2 and just do a feature update with 20H1.

This is pretty weak sauce for a major update. I hope they are working on other things, because for all the programmers Microsoft has, the pace of innovation in Windows 10 has really, really slowed down.

That would because they also have to test code and make sure there are not more data loss fiascos like the infamous october update. In the past, a dedicated QA team and a programmatic testing team would have seen to ironing out these bugs but they were let go.

They're all most likely working on Core OS, which is why Windows 10 hasn't seen any drastic updates for a while now. If you notice, all the new stuff (aside from File Explorer dark mode) is stuff they can easily transfer over to the new OS (updates to the UWP/modern parts of the OS, updating backend services such as Search, and moving classic things like Snipping Tool and Magnifier to UWP). I wouldn't say the slow pace is only Microsoft, even Apple and Google are's development has been pretty slow as well in recent years. I think it relates to the faster pace of updates (whereas before major updates were every few years) and the culture change of how they work is different too.

I just want to see the new Modern OS. At this point, Windows 10 won't ever have a standardized, and consistent design form. Like one user pointed out, the only major new features that we're seeing are ones that could be fairly easy to port over to a new Windows experience.

which addintional 12 dictation languages are supported? any news on half baked tablet mode features still need updating:
-more advanced live tile functionaltiy
-support for pinning all file types in all live tile sizes to startmenu?
-more personalization options of the live tiles?
-more live tile sizes?
-dynamic live tiles?
-auto-rotate snapped apps failure in tablet mode?
-option to change snapped apps to vertical stacking when snapped instead of horizontal in tablet mode?

i have updated my windows to build 18941 but in my sign-in options i can see require sign-in is gray or empty

I just want Windows with security updates. No new features like it was with Windows 7.

Wsl2 system call capabilities? Do tell!

If I could just click on something and Cortana type in whatever I'm saying, it would always be a super fun experience.

@ZacBowden - been waiting for this for awhile. Thanks for posting!

The cloud download option is noteworthy, but the rest? Sounds like a bunch of Microsoft developers have been creating "improvements" to justify their paychecks.

"You can now make your device "passwordless" which removes the traditional password option from the login screen and instead relies entirely on Windows Hello methods of authentication." Nervous about this if camera one day doesn't work. There have been times on my Surface when I got an odd message from Windows that it wasn't able to start the camera. So, I just used my PIN/PASSword. If that option didn't exist, I probably could reboot, but still.

The next """""big"""""" update.

So the usual full OS reinstall to mitigate the normal Windows rot that is now known as "Feature Update"

Conversational UI can't come soon enough. Cortana is useless in 1903 without text input.

Cortana is useless. it is in most countries if you want that sort of thing. I don't know why MS is still bothering with it to be honest.

To a large extent, Microsoft has already stopped bothering with Cortana on the consumer side. In the Insider beta you're constantly reminded to log in with a work or school account for the best experience. The beta has some interesting new features, but from what I've seen so far, they have little or nothing to do with home/personal use.

>Virtual Desktops can now be renamed and are saved across reboots. Does that mean applications opened in one virtual desktop will be properly restored to the appropriate VD on reboot? As it should've done since the feature was first introduced? That's... good, it was about time. GG Microsoft.

Missing features: -Being able to add email invites and attachments to a calendar appointment in the native (outlook) UWP email app. It is in the Outlook dekstop app, but missing in the UWP app. -Be able to autorotate snapped apps in tablet mode between landscape and portrait orientations. Currently (after 3 years still...) nog supported (weird!). -Be able to snap apps in tablet mode portrait orientation one above the other (multitasking). -Inline inking in windows search, browser adress bars and online forms and comment boxes (just like what is currently possible with the Msft To Do app). -integrated sign-in and setup of Onedrive in Windows Explorer. Currently as an end-user I have to download a seperate, non-Microsoft Store app/program from the web, just to get started with setting up a baked in Onedrive in Windows Explorer. Weird. If it has to be so under the radar, why not just integrate it within the right-click context menu when you click on the Onedrive icon in Explorer? It currently feels like an unnecessary setup disconnect for the end-user in 2019.

New, versions of Windows for bugs fixes !!!
Vanadium, Vibranium ...

Sad that the half baked windows 10 tablet and tablet mode experience has been updated little to not. It's been one of the highly anticipated features for me for windows in windows mobile (tablet) pc devices. It's still not up to standard to where it should be (I'm not talking about windows 10 lite). Does windows search in explorer mean that search will be deprecated from the taskbar? Where can I find the list of the 12 additional languages supported for dicatation?

Is there a way now to do a clean install of Windows 20H1?