The Windows 10 Creators Update is now feature complete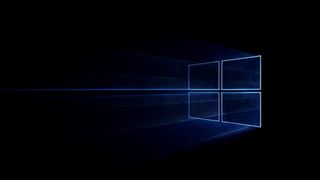 The Windows 10 Creators Update, which has been in development since before the Anniversary Update launched back in 2016, is now feature complete. Microsoft today confirmed (opens in new tab) in its Windows Developer Day livesteam that the Windows 10 Creators Update SDK is feature complete, and I'm hearing the same can be said for the operating system too.
This shouldn't come as too much of a surprise, as it's standard procedure for Microsoft to lock in features a couple months before general availability as it allows the engineering teams to double-down on bug fixing to ensure a smooth release on launch day.
It's possible that we may see a couple smaller features or changes show up in Insider builds before sign-off in a couple months, but those features are just the last that were locked into the Creators Update. Any new big features planned for Windows will now be scheduled for Redstone 3 or Redstone 4.
Developers can already download the feature-complete SDK from here, and Insiders running the latest Insider Preview builds should be running a mostly feature complete build already. We're now on the final stretch of development, which is very exciting.
Windows Central Newsletter
Get the best of Windows Central in in your inbox, every day!
Zac Bowden is a Senior Editor at Windows Central. Bringing you exclusive coverage into the world of Windows on PCs, tablets, phones, and more. Also an avid collector of rare Microsoft prototype devices! Keep in touch on Twitter: @zacbowden.
Awesome news. I really like the small features they've added with this release branch. I can't wait for the next, but I'm just excited they are now going to focus on Bug fixing and tweaks now.

Everything that Microsoft have done so far is superb but for some reason unlike tha launch of windows 10 and the Aniversary update this update i must admit does not exite me.

I look forward to trying out game mode.

That's because you are like me and not a "Creator" so most people won't be excited. I don't read ebooks either I listen to audible. Very underwhelming update for sure.

Do you really think that creators use a bullshit app like paint 3d? They use professional software. Tell me what use this update is for real creators?

Better pen support and enhanced inking features and accuracy. Also better performance, as you have come to expect from every Win10 update.

Actually creators and professionals use whatever tools they have at hand... yes, better tools help achieving better results, but that's not the norm for everyone... I am a mechanical engineer that works with 3d design software and i use Ink Workspace a lot... i jump from SolidWorks to the free Wedge for quick sketching ideas and then back for serious modeling. Paint also play a nice roll for quickly expressing your thoughts, so i look forward to 3d Paint to help with that.

Wait, does this mean that W10M is feature complete for CU? They added only minor features! Sigh. Much hope, such disappointment, wow.

I don't expect much for w10m with x86 emulation now ready its clear they intend to replace w10m with w10

If mobile SKU will be 'replaced' by full Windows 10, why not Xbox, Surface hub, HoloLens and IOT?
When MS announced SKUs for Windows 10, they had already planned everything. I'm not saying we can't see an expensive 6" device with Composable shell which can be converted to Windows 10 cloud (when screen is expanded) next year, but it doesn't mean Mobile SKU is doomed. Plus wait for Windows 10 cloud to integrate calling and SIM features from mobile first. Remember, w10m with composable shell and new UWP file explorer, (and other apps) can provide a pretty good experience with extremely good battery life. And MS would be a fool to abandon it.

Ms already has a wcloud with call and sim and constant connectivity with a shell that takes advantage of different form factors outputted depending on display. It's called w10m with continuum. Fact of the matter is w10m is at it's end of product lifecycle; only receiving security patches and updates.

Your statement is in contradiction with this article. The fact is that w10m is still getting feature update with CU bring one of them.

Cool. Just like products towards the end of lifecycle. Ask Cortana on your band

Goalposts moved again.....

So much for the mobile focus this update was supposed to have.

Redstone 3 is said to be mobile focused

So much for the Idol 4s' vr headset

I hope they didn't lie when the said "RS3 will focus on mobile"

No. We should just say what was said... Rs2 mobile focus along with rs 3

No, rs2 &3 and since my word isn't enough nor others here, maybe you come here to read Daniel Rubino's work http://m.windowscentral.com/surface-phone-slated-april-2017 like I wrote rs2 mobile focus

I disagree, this is going to be a great update for mobile. They are bringing those necessary things to mobile which are going to make the platform far more reliable. The option to reset apps is the one I've been waiting for. What is exactly what you still miss with w10m? I don't say now w10m is feature complete, but in my opinion now it's finally going to have those most needed features. Come on, on AU we still need to do a hard reset to fix a problem with a preinstalled app...😊 Oh, but one feature I miss is data saving in Edge. Though until they bring that to us Opera will serve me well. Plus, Opera has better data saving than Internet Explorer too.

Where can we get a list of the new features?

Here you go pal, https://changewindows.org/build/next

But but, Groove Music Maker? New Movie Maker? That 3D things they showed! Come on!

Aren't these more apps than OS features?

Which are expected and needed to ship with a release called "creator's" build.

Microsoft forgot about this :( https://goo.gl/images/Qx1Fli

Yeah, I was really looking forward to the new action center :( Any ideas @daniel or @zac?

I would love this one my tablet.

https://goo.gl/images/Qx1Fli

That's reallly nice to hear, but where's W10 Mobile? *Feelings from a loyal WP user*

Nowhere. This update is only for WIN10 (desktop)... The WIN10 Mobile is uncertain at this point. No info at all from Microsoft. We can only speculate...

Win10Mobile focus might be on hold for CShell.

Anyone mentioning Windows Mobile needs to just accept that it isn't just dead. It has been buried and rotting for like a year. It is just heartbreaking to keep reading these "What about W10M?" comments. You guys might be masochists but pretty much the rest of us want to put that sad chapter of tech history in the past.

It's seems so, but why the hell is MS still updating it?

Why is Microsoft still updating it? Because it is not dead, buried and rotting as BBurke33609 claims. CLEARLY, if the OS is still being updated, it is not dead. Apps and the OS are two different things and the OS is alive as long as Microsoft doesn't discontinue development of the OS. We may not get everything that we want, when we want it but if Microsoft is constantly updating the OS, it is not dead. Simple truth.

There are like no new features with this update at all on Mobile. They've mashed Mobile and Desktop together enough to throw together a mobile build with whatever stuff they don't have to do any work on to include and make people feel good. It's sad because I check my Icon every build that get's released just like all of you but it just feeds the sad hole in my life that iOS is trying to fill. It's been dead a long time. MS gave up and this mobile build is probably for all of the ancillary things they get to test like the new updating functions etc... Windows mobile doesn't exist because they want it to. It is just a test bed for MS now and Terry What'shisname said exactly this. It would be much harder for them to stop completely and restart than to fart around a little bit and keep an up to date branch around for it's component.

Microsoft answered this question directly. They are still updating Windows 10 Mobile because they need it to keep LTE and ARM support in Windows. Once they have Windows on ARM ready, they will no longer need W10M. http://www.windowscentral.com/microsoft-windows-10-mobile-still-includes...

Where're the new onedrive placeholders, or "OneDrive On-Demand Sync" as they call it.

Exactly, what happened to OneDrive placeholders?? I think that's the most important feature for Windows. Being a Mobile person with my SP3 on different projects in different areas, OneDrive placeholders was the most useful feature implemented in all Windows.

That was added a while ago.

"That was added a while ago..." What? In the latest Fast Ring (RS2) builds???
I've seen no mention of it in the last few months...
Can you point to some official doco, where MS confirms they added it?
Or take some screenshots of the feature in your Fast Ring build? Thank-you.

Please tell me phone numbers in mail and calendar for mobile will be links in the final release!!!!

Still a little empty for my tastes but there are some good improvements I could use. I just wish it had some flash to it.

Flash is dead. Long live HTML5!

Do W10Mobile builds at least have the night light feature by now, or if not, any chance this will be added in the mentioned build to arrive this week?

Well this is an underwhelming update. Looking forward to Game Mode though. I wonder if it'll be good enough to replace the Alpha UI on the Alienware Alpha. Which tries to do the same thing by supressing unneeded Windows services

I just hope that Game Mode will work with other things than games, like locking down the PC to run heavy tasks and/or long tasks and have basically all the rest of Windows on standby.

"Feature Complete"? LMAO what features?? This is a pathetic update. Microsoft should be ashamed of themselves.

So let the unwarranted, unnecessary hate begin!

Really, I wonder if some of these people are paid trolls from Apple or Google? Windows Phone is not dead I get updates almost everyday.

For a consumer, the update might be underwhelming. As someone who develops mainly LOB applications, this is a huge step in the right direction.
As for mobile? Still happy with my elite x3. If RS3 is indeed about mobile, I'd say the future looks pretty good.

Tell me what are you excited about?

For UWP it's great but for web... Service Workers will still be in preview... If there was a big opportunity to let W10M make better use of the mobile web and close the app gap like this, it should have had this fully implemented in Edge... Missed change MSFT! :( Let's hope 1 of the next big updates will be around the web.

I cant even get F11 full screen browsing yet for the Edge browser.....which seems like the most basic thing that a browser should offer.......As far as I know its not coming on any update yet and it will not be my default browser until then.

I thought windowed continuum was supposed to be in RS2 for W10M. That's the feature that I've been must excited about. But where is it?

Is one of those features a working Edge browser that doesn't decide to "reset" every other day? It is becoming rather annoying to have to pray and hope that Windows will startup normally...because every other time now, Windows will think my Microsoft account is no longer linked with UWP apps and Edge thinks it's the first time I've ever opened it (everything cleared, launches the welcome tour and all). Usually, a Windows restart will kick things back into motion, but Edge will still clear cache, history, cookies, etc. This all started after a recent Windows update.

you mean BUG complete :)) as usual

Good, now they can fix the bugs in Edge and the Mail app

They only said that Windows 10 Creators Update SDK is feature complete. Not the Creators Update itself.
Windows Central Newsletter
Thank you for signing up to Windows Central. You will receive a verification email shortly.
There was a problem. Please refresh the page and try again.