The Windows 10 Fall Creators Update has reached RTM milestone
Microsoft has internally signed off on the final build of the Windows 10 Fall Creators Update, known as RTM (Release To Manufacturing.)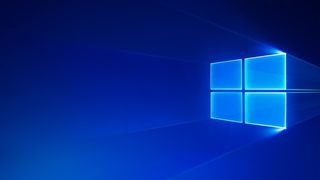 (Image credit: Microsoft)
Development on the Windows 10 Fall Creators Update is now complete. Last week, Microsoft internally signed off on the final build of the Redstone 3 development cycle at build 16299, with build 16299.15 being the build that Microsoft is releasing to manufacturers for pre-loading onto new hardware.
So what does this mean? Well, if you're an Insider who is looking to get off the preview train, you can now safely do so with build 16299.15. This is the production build that Microsoft will now service with cumulative updates and fixes for the next couple of years, just like with every other release of Windows 10.
You can use build 16299.15 as clean install media on devices that you do not plan on enrolling in the Insider Program, too. Microsoft is yet to release official ISOs for this however, so you'll either have to make your own or wait.
Microsoft still has a couple of weeks before the Fall Creators Update begins its official rollout on October 17, meaning Microsoft still has plenty of time to squash last minute bugs and issues Insiders may be having on the RTM build.
What's next for Insiders?
Now that development on the Fall Creators Update is pretty much done, Microsoft will be eager to get the remaining Fast ring users over to Redstone 4 development builds, which currently reside in the 17xxx build range. Over the next couple of weeks, expect to see the "Skip Ahead" ring disappear as the standard Fast ring gets entered into Redstone 4 development.
Existing Skip Ahead users don't need to do anything to prepare for this change. You are already receiving Redstone 4 builds and will continue to do so even after Redstone 3 testers get entered into Redstone 4 testing too. Redstone 4 Insiders can expect to begin testing a whole bunch of new features and changes over the coming weeks.
If you want to stay on Redstone 3, you can either leave the Insider Program on build 16299.15, or move to the Release Preview ring where you will be serviced with early cumulative updates and app updates. We recommend the Release Preview ring if you're a Windows enthusiast who may not want to be testing Redstone 4 yet.
What about Windows 10 Mobile?
I've had a few questions from die-hard Windows Mobile fans asking if Windows 10 Mobile has hit RTM too. In the past, when the PC version of Windows 10 reached RTM, the Mobile version did also. That's no longer the case with the Windows 10 Mobile feature2 branch.
As I explained in my previous article detailing what's next for Windows 10 Mobile, the feature2 branch, where Windows 10 Mobile development now resides, is separate from the rest of Windows 10 development on PC, Xbox, HoloLens, IoT, etc. This means Microsoft doesn't necessarily need to sign off on Windows 10 Mobile at the same time it does on PC and other platforms.
No sources of mine have been able to confirm if Windows 10 Mobile feature2 has hit RTM yet. Microsoft has said that it is planning to release a Fall Creators Update for Mobile, so if RTM hasn't yet been declared internally, I imagine that milestone will be reached soon.
It is incredibly likely that with the Fall Creators Update, Microsoft will drop support for more Windows phone devices as it has done in the past. With the Creators Update, it dropped support for most Lumia X30 devices. We wouldn't be surprised to see that trend continue with the Fall Creators Update.
Are you going to remain an Insider?
Now that the Fall Creators Update is done, we want to know if you'll be remaining on the Insider Program or jumping off to use the Fall Creators Update as a production OS. Let us know in the comments!
Get the Windows Central Newsletter
All the latest news, reviews, and guides for Windows and Xbox diehards.