The Windows 10 Fall Creators Update has reached RTM milestone
Microsoft has internally signed off on the final build of the Windows 10 Fall Creators Update, known as RTM (Release To Manufacturing.)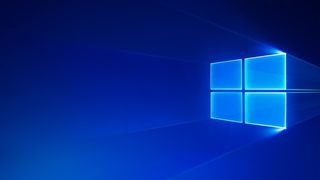 (Image credit: Microsoft)
Development on the Windows 10 Fall Creators Update is now complete. Last week, Microsoft internally signed off on the final build of the Redstone 3 development cycle at build 16299, with build 16299.15 being the build that Microsoft is releasing to manufacturers for pre-loading onto new hardware.
So what does this mean? Well, if you're an Insider who is looking to get off the preview train, you can now safely do so with build 16299.15. This is the production build that Microsoft will now service with cumulative updates and fixes for the next couple of years, just like with every other release of Windows 10.
You can use build 16299.15 as clean install media on devices that you do not plan on enrolling in the Insider Program, too. Microsoft is yet to release official ISOs for this however, so you'll either have to make your own or wait.
Microsoft still has a couple of weeks before the Fall Creators Update begins its official rollout on October 17, meaning Microsoft still has plenty of time to squash last minute bugs and issues Insiders may be having on the RTM build.
What's next for Insiders?
Now that development on the Fall Creators Update is pretty much done, Microsoft will be eager to get the remaining Fast ring users over to Redstone 4 development builds, which currently reside in the 17xxx build range. Over the next couple of weeks, expect to see the "Skip Ahead" ring disappear as the standard Fast ring gets entered into Redstone 4 development.
Existing Skip Ahead users don't need to do anything to prepare for this change. You are already receiving Redstone 4 builds and will continue to do so even after Redstone 3 testers get entered into Redstone 4 testing too. Redstone 4 Insiders can expect to begin testing a whole bunch of new features and changes over the coming weeks.
If you want to stay on Redstone 3, you can either leave the Insider Program on build 16299.15, or move to the Release Preview ring where you will be serviced with early cumulative updates and app updates. We recommend the Release Preview ring if you're a Windows enthusiast who may not want to be testing Redstone 4 yet.
What about Windows 10 Mobile?
I've had a few questions from die-hard Windows Mobile fans asking if Windows 10 Mobile has hit RTM too. In the past, when the PC version of Windows 10 reached RTM, the Mobile version did also. That's no longer the case with the Windows 10 Mobile feature2 branch.
As I explained in my previous article detailing what's next for Windows 10 Mobile, the feature2 branch, where Windows 10 Mobile development now resides, is separate from the rest of Windows 10 development on PC, Xbox, HoloLens, IoT, etc. This means Microsoft doesn't necessarily need to sign off on Windows 10 Mobile at the same time it does on PC and other platforms.
No sources of mine have been able to confirm if Windows 10 Mobile feature2 has hit RTM yet. Microsoft has said that it is planning to release a Fall Creators Update for Mobile, so if RTM hasn't yet been declared internally, I imagine that milestone will be reached soon.
It is incredibly likely that with the Fall Creators Update, Microsoft will drop support for more Windows phone devices as it has done in the past. With the Creators Update, it dropped support for most Lumia X30 devices. We wouldn't be surprised to see that trend continue with the Fall Creators Update.
Are you going to remain an Insider?
Now that the Fall Creators Update is done, we want to know if you'll be remaining on the Insider Program or jumping off to use the Fall Creators Update as a production OS. Let us know in the comments!
Windows Central Newsletter
Get the best of Windows Central in in your inbox, every day!
Zac Bowden is a Senior Editor at Windows Central. Bringing you exclusive coverage into the world of Windows on PCs, tablets, phones, and more. Also an avid collector of rare Microsoft prototype devices! Keep in touch on Twitter: @zacbowden.
I run Fast insider builds on the Hypervisor, so I'll keep that for the next round of builds. My actual PC is running on Insider Release Preview so the update should come in a week or so I imagine. I'll be stayin on this branch as it allows early updates of Store apps

I'm fine with Fall Creators Update on my L640XL till it reaches its final cumulative updates (till 2018?).

Given it got Fall Creators Update officially, that will be supported by around 18 months. So easily Autumn 2019.

Currently intend staying with the Insider Program. 950XL will stay on Fast Ring, if still available, then Surface Pro on RS4 Fast Ring and laptop will probably stick with Release Preview. Xbox One is on Xbox Insider Alpha :)

I'm planning to buy HP Elite x3 w/ dock for around Php 12,000 ($250) but not going to happen now :(

What about Windows Mobile? 😀

Keeping with insider on my idol s4

"the build that Microsoft is releasing to manufacturers for pre-loading onto new hardware." I had to think for a second while reading this on my 950XL.... Can't be talking about mobile. As for mobile, the comments about slashing off more mobiles, where most X30's were cut off, pretty much leaves the 640/XL's..... The original Lumias that were going to be designed for Windows 10. Isn't it Ironic..... Don't you think? IT'S LIKE RAAAIINNN ON YOUR WEDDING DAY.... Anywho, after the X40's are cut off, the X50's are next. I'm starting to feel a little claustrophobic here. Frigs sake, I see an Android coming my way again. Soul'less A'toma'tons!

I only have Fast and Slow rings... Where is Release Preview?

It isn't called RP anymore. It's "Early drivers and app fixes" or something like that.

Holy Moly! This app has been finally updated after a year😲😲😲😲😲😲😲

According to Buildfeed there is a 15253 build for mobile. So 15252 is definitely not RTM

If I may ask: why the dowvote?

Anyone with an x30 device (prefereably 730/735) on Insider builds for FCU? Is it working OK? I'm currently on Insider CU and not sure if moving to FCU is a good idea. I know there are not many big features but still.

You can't move to FCU on the 73x without spoofing anyway.

I'm am insider, that's how I moved to CU in the first place. Do you mean that I won't be able to move to FCU even on the insider?

Yes. Given you couldn't update to CU officially, your only option was Insider Release preview. This means you don't have access to the FCU without messing with stuff. Options for this are found on XDA though. It's not really simple though.

I don't get it. Won't FCU be released through Insider? Or is there a block for certain devices even on Insider?

There is a block for most devices to FCU and to Production CU

Release Preview quality has dropped significantly over the last months. So many little and big things that have just lingered on both PC and Mobile, but especially annoying issues on Mobile. Got tired of it and I've switched to iPhone...

W10M has been a disaster on the whole during its lifetime

For W10M I recommend the Fast "feature2" release cycle - they are mostly bug fixes at this point and now W10M is 95% close to the performance of WP8.1 on my Lumia 640.

I have endless crashes on my l640. Edge and camera are unusable

The point that Windows 10 Mobile reaches "RTM" is the point where Microsoft kills it completely.

So after October 17th, Skip Ahead moves to Fast Ring? Or does it happen sooner? I'll let other brave souls work in rs4 for a few months before going back to the Fast Ring.

Yes. You can switch to Slow now to be safe just in case

I really want to see things through and work on it with them. I'm not petty or driven by any emotional baggage, I just prefer it to the rest and am curious to see the development happen…

Even MS dropped their RS2 non-insider support from X35 variants. I.e. Lumia 435,535 ...

Well, yes, RS2 was dropped for the majority of devices. But Insider RS2 via Release Preview works just fine, for now. If you don't update soon, RS2+ will be promoted to Release Preview and you'll have no way of updating past RS1.

Right now, my Lumia 535 is updated to 14393 build which is predecessor to present non-insiders build(15AAA). I hope MS will include 1gb Lumia mobile to RS3( fall update ).

No point updating from 14393. AU works fine on lumia 535. CU was nothing but problems on the same device.

RS1,2 isn't a big change. But RS1,3 is a leap of features on mobile version.

Why not update to RS2 via Insider Release Preview now?

I don't want to unstable my Lumia via insiders. I prefer non-insiders.

RS2 in Release Preview is better than RS1. Update ASAP. You're missing out on increased smoothness and stability. And a few Fluent Design elements here and there. And IMO, the Reset Apps feature has been a godsend.

What about RS3 which I really need on my L535?

FCU is RS2+. There is no RS3.

What happened to the advanced options for Windows Update to choose the channel and deferral periods? To see it, go to Settings > Update & Security > Windows Update > Advanced Options link. Is it just mine, or have the channel and deferral options disappeared on everyone's machine? I have Enterprise edition, version 1709, build 16299.15, not joined to a domain, logged on as an admin.

Is the device enrolled in the Windows Insider program within Settings > Update & Security > Windows Insider Program ? If so, the channel and deferral periods get hidden, but Pause Updates remains available. Another thing to check is ... sometimes those options get "set correctly" only when a Windows Update "Check for updates" is performed after a build has been installed. So if you haven't done that yet, try that too. I agree it could have been done better, and I hope you find answers.

Once I get the release, I'll probably switch to Release Preview.

There is a problem with HD Audio Controller on Gigabyte UD4P (X99), who can't be started. The Realtek Device depends on this and fails of course as well.

F23 BIOS? http://uk.gigabyte.com/Motherboard/GA-X99-UD4-rev-10#support-dl

Microsoft needs to work on Windows 10's UI and icons. They're too flat they need that glow and lift. They need to do the same in the apps especially the Win32 apps

That will be happen in RS4 or RS5 build. First, they need to stable on all devices just like w8.1.

WIndows 10 mobile is now RTL - Release To Landfill

yeah its a pos evilware so who cares

I have Lumia 950 & 3 months a go I brought Lenovo k5 note (android). 950 is still my primary phone. Some UWP apps such as Autocad, Fitbit work better on our beloved OS. Now I don't worry about apps. I still practice to use web apps as maximum as possible. Sometimes I think once I came to point when it will be impossible to use my 950. I ll not buy windows phone again.

I have Lumia 950 & 3 months a go I brought Lenovo k5 note (android). 950 is still my primary phone. Some UWP apps such as Autocad, Fitbit work better on our beloved OS. Now I don't worry about apps. I still practice to use web apps as maximum as possible. Sometimes I think once I came to point when it will be impossible to use my 950. I ll not buy windows phone again.

That point will come when Edge 15 will no longer be enough. But it still has more than enough HTML standards for easily the next 2 years.

I've been an Insider for so long now it has become a part of my life. Being 67 years old, I sppend a lot of time testing and helping make the next release as error free as possble. Have been in Skip Ahead for some time (since it started) so will remain there. I bought a wonderful (though expensive) HP Elite X3 and love it. I don't use the Internet on it (it updates via my Bluetooth Network connection to the Broadband so updates with no cost to me).I use it mainly for calling people in emergencies, sending text messages (minimal) and for safety reasons when travelling. (My monthly bill is about $4.95)...Why would I want anything else? I just hope that people using Windows Phones can do so for the life of their phone.

Mobile RTM long off, camera crashing with Saving error, HDR and living image still failing., edge crashing or constantly reloading pages. PC version seems really stable.

I would like to remain on the Insider Program.

I have a desktop that is on the Insider Preview Skip Ahead ring and I will leave it there. My other two devices are running currently supported builds.

Boby24 I stay where I am. I stay until the end of Support .950XL Dual SIM Insider Fast

My Surface Pro 2 is on the slow ring and will remain, as it can only be used as a plug in laptop these days as the battery is shot, but the unit functions otherwise. I just bought a new Surface Pro (2017) with an i7 processor, 16 GB Ram and 512 GB SSD. That will not be put on insider program, even though my main PC is my desktop not the Surface Pro (2017), the Surface Pro (2017) is meant to be my travel and main back up to the desktop, while the Surface Pro 2 will now be my test box and 3rd backup unit. I will probably decommission a number of older laptops, that I put Win 10 on just out of curiosity. They did come in handy when I had a major desktop crash earlier this year. I have since improved my processes to make sure I never have that mess again, including periodically cloning my Desktop boot drive that I can just load on my desktops included docking station if the SSD ever goes south again. I do not keep files on my boot drive, only programs. I have multiple backups running on my computer and my data drive is also mirrored, and files are also copied to One Drive and periodically to a NAS as well. (Yeah I know I sound paranoid)

I will remain an insider. I have 2 I run insider builds on, both 10 pro, one on the slow ring and one on the fast and I'll keep them both where they are.

I've decided to move back to the production track after this update. The annoying 10 minute wait to login after a service patch was just happening too often. Windows needs to be able to apply updates, reboot itself, AND DO THE ANNOYING UPGRADE STUFF that happens after the user attempts to log in. What is the point of the automatic reboot, if Windows doesn't complete the installation until the next time a user NEEDS THEIR COMPUTER RIGHT NOW, dammit. lol. I've tricked out my computer so a normal reboot to application loading takes less than 20 seconds, UNLESS Windows has rebooted. Then it takes an indeterminate amount of time AFTER I try to login. Why oh why can't you do these additional steps before you have a human back at the keyboard?

I don't really see the point of being an insider anymore. When we were waiting for the first release of Windows 10 it was exciting because it was all new. Now it's just minor changes. I can wait.

hey guys ,, how can i can get the links to download the windows
Windows Central Newsletter
Thank you for signing up to Windows Central. You will receive a verification email shortly.
There was a problem. Please refresh the page and try again.