Windows 10 May 2020 Update causing issues to bubble up all over
Issues with the Windows 10 May 2020 update range from annoying printer problems to Fresh Start not showing up on systems.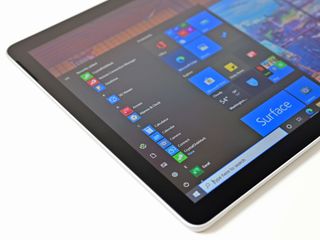 (Image credit: Daniel Rubino / Windows Central)
What you need to know
The Windows 10 May 2020 Update is causing several issues for PCs.
Issues include printer problems, Tablet Mode popping up randomly, and issues with Google Chrome.
The problems appear to be caused by the Windows 10 May 2020 Update and subsequent security updates.
Microsoft started rolling out the Windows 10 May 2020 Update at the end of last month, and several issues have become apparent since its release. With Windows 10 running on so many PCs, some issues are normal. Also, we don't know how many PCs have seen these issues. But the breadth of the issues is starting to pile up and cause frustrations. Several outlets reported issues with Windows 10 recently, ranging from PCs failing to print documents to Windows 10 Tablet Mode popping up on its own. Tom's Guide gathered several of the issues together that have plagued PCs with the update.
Over the weekend, Engadget reported on security updates to Windows 10 causing printer issues. Updates KB4560960 and KB4557957 appear to be behind the issues, which affect HP, Canon, Panasonic, Brother, and Rico printers. Microsoft acknowledged the issue and shared details in a doc (opens in new tab) earlier this month. The company is working on a solution, but there is not one at this time. In addition to people not being able to print physical documents, some have run into issues "printing" documents as PDFs.
An odd bug appeared on Windows 10 that Tech Radar highlights which causes Windows 10's Tablet Mode to randomly pop up on PCs. The issue seems connected to the KB4557957 update of the Windows 10 May 2020 Update and the KB4561600 update of the Windows 10 November 2019 Update. People have complained about these issues on a Microsoft Answer forum (opens in new tab) and Reddit (via Windows Latest.
Windows Latest reported issues with the Storage Spaces feature for Windows 10 over the weekend. People pointed out issues with Storage Spaces, which lets people combine hard drives such as SSDs and HDDs into a virtual drive. The problem prevents people from creating new spaces and issues when dealing with current spaces. Some people have experienced data loss and file corruption.
Google Chrome's key feature also seems to have an issue with the latest update of Windows 10, according to Windows Latest. The bug causes Chrome to sign you out of your Google account when you restart your PC.
Windows 10 also has issues with its Fresh Start feature, as reported by Forbes. For some, the option to perform a Fresh Start doesn't appear. As a result, people can't perform a Fresh Start on their PC.
When compounded with the fact that many Lenovo PCs aren't getting along with the Windows 10 May 2020 Update, a growing number of devices are experiencing issues with the latest version of Windows 10. As noted earlier, Windows 10 is on so many PCs that issues can affect a small subset of users, but the wide range of issues noted by people over the last two weeks could be worrying for Microsoft.
Windows Central Newsletter
Get the best of Windows Central in in your inbox, every day!
News Writer and apps editor
Sean Endicott brings nearly a decade of experience covering Microsoft and Windows news to Windows Central. He joined our team in 2017 as an app reviewer and now heads up our day-to-day news coverage. If you have a news tip or an app to review, hit him up at sean.endicott@futurenet.com (opens in new tab).
I used to be a "give it to me now" type of updator, but recently MS is making me leary of pulling the trigger until many others have baked it in. SMH.

Same here, I was an insider since day 1 when it was available. Now I won't touch it with a 10 foot stick. And pause the updates for a year...

You have learned. Congratulations. I gave up doing OS updates "right now" a few years ago. In fact, I only recently started using Windows 10, because one can FINALLY delay these GD updates. 8.1 was working fine for me, and in fact 8.1 has 3 more years of support.

I have been, and will always stay happy with Windows 7,
so that I never have to deal with issues like this. This isn't going to stop anytime soon, so people need to get used
to running an unstable system. Thanks Microsoft. later
-1

OMG YOU ARE SO COOL ARE YOU A HACKER

I seriously hope you don't hand out technology advice to anyone you know. Sure, Windows 10 has its share of issues, most of them related to the update process. But it is also a marked improvement over Windows 7 (running on over 10yrs now and EOL'd) in terms of the security it has to offer. It's because of a few obstinate people that refuse to update to newer versions of any OS, for that matter, that malware (especially ransomware) spread like wildfire.

I had as many issues with win7 as win10. Win10 is only unstable if you download the big feature updates right away (which most people aside from tech enthusiasts would not do anyway, they would first delay them).

After two weeks trying to update my Surface Pro X to 2004 update I gave up, and updated to Fast ring on Insider program. The behavior for 2004 update was frustrating. In first place it didn't offer me to update. Than it has appeared in windows update, but when I've tried to install it, in 35% it just stopped telling me that my PC is not ready for update.

Why were you trying to install it? It is known to not be ready yet for the X. What is the rush? Let other fools test it. Just chill out.

Its your own fault. Just wait a bit.

I did a complete reset via the new Cloud option. And wow.. I was back to full very fast. Only had to install a few programs again when it cleaned and only installed the latest update and that was it. Took an hour total and 4GB. Best feature they added imo.

Yikes. Glad I'm not experiencing any of this, neither on my HP laptop nor on my Surface Go (first gen).

What fraction of W10 machines can get the update right now? What fraction of computers with updates are having big issues? The context matters.

Those are both stats we don't have and probably won't have. That's why I mentioned that issues like this are normal but still worrying based on how many different issues there are.

That is why I pause the feature updates for as long as I can.

I have a wireless HP printer and it's working properly

I updated my Surface Pro 6, a Dell Venue 8 Pro tablet (which still runs very well considering 2GB RAM), and my wife's 1st Gen i3 HP laptop. No problems with the update on any of them.

"As noted earlier, Windows 10 is on so many PCs that issues can affect a small subset of users" Windows XP and 7 were on vast numbers of PCs also. The difference is that MS was not sending out 2 new versions every GD year. That is an absurd, ridiculous, insane amount of updates. Also, there was WAY more internal testing in the old days. Because there were no artificial deadlines to meet. Service packs were released when they were ready. Period. Not every May and every October. "but the wide range of issues noted by people over the last two weeks could be worrying for Microsoft." Could be worrying? It SHOULD be ringing huge alarm bells. Hey MS, dump this stupid, unnecessary, twice a year circus. Bring some sanity back to Windows.
Windows Central Newsletter
Thank you for signing up to Windows Central. You will receive a verification email shortly.
There was a problem. Please refresh the page and try again.