Is Windows 10 Mobile preview build 10536 a viable daily driver?
A few people have asked me on Twitter if I think Windows 10 Mobile build 10536 is viable for daily use, so I thought I'd take some time to describe my experiences.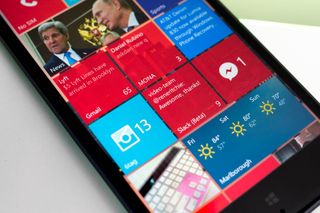 Outside of Windows Central, I work as a general purpose IT manager. I provide technical support, IT deployment and marketing services for various companies. I rely on my Lumia 930 to do my job, and I currently have no other phones to use as a backup.
After hearing positive rumblings internally, I thought I'd take the leap and offer some of my experiences using the latest Windows 10 Mobile build in a day-to-day professional context. Bear in mind that these are just my personal experiences for people who haven't given the insider preview a chance yet. Other user's experiences may differ!
Before you install - be warned
Before considering Windows 10 Mobile's insider preview, please check whether or not your device is supported. There are risks involved with installing pre-release software.
Please read Microsoft's FAQ about the Insider Preview over here, and to join the program, go over to here.
Windows 10 Mobile's productivity apps
My company uses Office 365, an on-site Windows Server (2012 R2) and Azure Active Directory Sync for linking our cloud-based emails to our local PC profiles. I rely heavily on OneDrive for storing company data, OneNote for keeping track of each company's network details, email for communicating with clients, and my calendar for keeping appointments.
For me to continue using this build without rolling back, it was pretty essential that these apps and the features they come with work adequately. For the most part, I'm happy to report that they do.
The new Outlook and Calendar apps are, in my opinion, a hefty improvement over the system apps of Windows Phone 8.1. They match features in most cases, but the new apps exceed the old apps in other areas. Most will welcome the ability to attach any file from within the app with the new file picker (as opposed to sharing from the files app). However, some might miss the ability to combine inboxes from WP8.1. Accounts are accessible inside the app via the hamburger menu individually, and the live tile for Outlook populates data from all accounts. You can pin accounts to the start screen separately with a long-press if you prefer.
Perhaps most importantly, these apps are stable and run smooth as butter on my Lumia 930. I'm running four separate email accounts through mine and haven't noticed a single instance of sudden closing or other UI hiccups.
OneNote and OneDrive are also in a similar boat. They've been refreshed to match the Windows 10 design language, both with hamburger menus. OneNote seems thin on features compared to its PC counterparts, but it works for glancing at information.
I haven't noticed a decrease in functionality or productivity using these apps. They either match or exceed their WP8.1 versions, and offer a tantalising glimpse into future development. OneNote, Word and other Office apps have the option to print to PDF and other devices. I couldn't get my printer hooked up, and indeed the option is missing from the global settings menu, but these important productivity features are clearly in development.
Speaking of in-development features, W10M marks the inclusion of Bluetooth keyboards and mice. I was able to connect my Microsoft Designer keyboard and mouse with ease, making lengthy word processing completely viable for the first time on my L930.
Beyond Microsoft's offerings, I use services like Slack and Trello for organising projects with various teams. Slack Beta and Trello Central are both Windows Phone 8.1 apps but work pretty flawlessly on the latest W10M build.
Microsoft has constantly reinvented its suite of mobile apps over the years. Finally, hopefully, we're at a point where they'll get iterated upon, instead of overhauled.
Build 10536's general usability
What about W10M's standard functions, photography, sharing, keyboard? I'll bullet point these features for the sake of readability, but overall my experience has edged on the positive side.
The swipe keyboard #seemsfaster, however, the predictive texting seems to have lost its marbles (at least with British English). Often, random words capitalize in the middle of sentences, and I can't seem to be able to train it to say "lol" without caps. They're not huge issues by any means, but it's additionally annoying when word highlighting for corrections doesn't always work on the first tap.
File attachments seem to be hit-and-miss. The ancient Kik app no longer allows you to attach photographs, and even some of the more up to date apps do not work with the new photo picker. Some of my apps seem to work fine, though. Including Whatsapp, Facebook, Messenger and Tweetium.
You can't take photos via the photo picker in W10M, meaning you have to shoot them separately.
Microsoft Edge is a mixed bag. The app removes some of IE's functionality, such as the ability to swipe backwards and forwards through your recent web history, as well as data syncing to the desktop. It uses a new rendering engine that should play more nicely with websites designed for Webkit browsers (Chrome, Firefox, etc.)
Some websites load faster and run more smoothly thanks to the new engine, but some websites that worked fine in IE and even Edge for Desktop display entirely broken in W10M Edge. For me, the issues have ranged from fields and text being un-selectable to graphical anomalies and crashing.
Basic functions like calling, texting, WiFi, Bluetooth and mobile hotspot all seem to work as intended.
My battery life doesn't seem to have been impacted a great deal, but this is certainly not the case for most users.
The new camera app is effectively Lumia Camera re-skinned with Windows 10 iconography. Rich capture still functions in the same way despite utilizing the new photos app. Living images will return in a future update.
They removed my favourite accent shade of crimson, along with various other colours. Sad face.
Biggest drawbacks
Instability is the biggest drawback of this build. While it's a vast improvement over the previous one, you might find yourself frustrated by some of the glitches outlined above, particularly with web browsing. Anecdotally, I've heard reports of WiFi failing, start screens hanging and impeded battery life as a result of joining the preview.
More polish will rectify some of my other issues. I think the calls app could use some design improvements, dedicating an entire bar to the name of my network seems like wasted space. The photos app has some of the same bugs as the Windows 10 desktop app, like stalling when trying to over-write a picture you've cropped. Edge compounds these experiences; it seems quite far from completion.
I'd like to stress though that this is, indeed, a preview build. By opting in, you're acknowledging that you're an enthusiast signing up to help provide feedback and shape the future of our favourite mobile platform. If you aren't prepared to accept the potentiality for bugs, I wouldn't consider it.
Largest benefits
The biggest benefits pertain to the new apps Microsoft have created. While there's still work to be done, Outlook, in particular, is a big improvement for heavy email users. Xbox Music has been reinvented again, becoming Groove Music, and since its most recent update, it easily beats Xbox Music on WP8.1. As of writing, the Xbox One app for W10M was updated once more bringing it closer to parity with the desktop version and apps like MSN Weather and News showcase the uniformity of W10 universal apps.
Enthusiasts will get to see and help the platform develop ahead of its launch with the 950 and 950XL in the coming weeks. Microsoft has previously rewarded the most prolific feedback providers with trips to Build and other Microsoft events.
Should you install Build 10536 on your main device?
If you're the sort of person who is annoyed by the little things, or simply doesn't want to risk a voided warranty, I think it's still a little too ropey for the general populace.
If you're like me, an enthusiast without a spare device, I think Build 10536 is a good entry point to the Insider Program.
Slight annoyances aside, there's simply been little room to complain. I haven't felt any negative impact on my day-to-day usage, and I no longer feel like I'm missing out. If the worst should happen, you can always roll-back using the recovery tool if you have a PC nearby.
Windows Phone users have had to put up with a lot of setbacks over the years. Platform reboots, apps removed or overhauled, Google's anti-competitive behaviour, lack of devices, and so on. Daniel Rubino has outlined the difficulties we've been experiencing as enthusiasts recently, and I wholeheartedly agree.
I have felt pretty pessimistic about the future of the platform over the summer, but Build 10536 has certainly helped take the edge off. It's still a work in progress, but it's genuinely encouraging to get the actual software on your phone, as opposed to simply reading about it. The seeds of fully universal apps are in W10M, offering developers a gargantuan audience encompassing Xbox One and Windows desktop. Seeing a Bluetooth mouse cursor on my Lumia's screen offered just a tiny, tantalising glimpse at the possibilities for Continuum.
Creating a platform that is intuitive for use across all devices hasn't been easy, but I believe we're finally here. If you have a supported device, and accept the risks and responsibilities, I think it's time to join the party.
Are you in the preview? How have you found Build 10536 so far? Furthermore, if you have any questions regarding specific apps and functionality, I'll try and answer them below.
Windows Central Newsletter
Get the best of Windows Central in in your inbox, every day!
Jez Corden a Managing Editor at Windows Central, focusing primarily on all things Xbox and gaming. Jez is known for breaking exclusive news and analysis as relates to the Microsoft ecosystem while being powered by caffeine. Follow on Twitter @JezCorden and listen to his Xbox Two podcast, all about, you guessed it, Xbox!
No. Not for me on a two year old Lumia 925. It just doesn't have the grunt. I was tempted a final time by the good noises about this build but have just gone back to 8.1 and there I'll stay til I get a 950XL. There's a reason only certain phones are getting an official upgrade, we're pushing the envelope of the older models. Performance aside, things have broken again in this build, namely personalised sounds. And the lock screen resumption... that's still a massive joke, the time just jumps from when it was locked to the current time.

Same for me and my Lumia 920. It's the first W10M build I tried out because of the good feedback, but it was so much slower and the "loading start screen" issue really annoyed me... Went back to 8.1 after two days!

Weird. My 920 works great with the latest build. I did a clean install from 8.1 (not a straight upgrade from the last build). I suggest trying that.

My 920 runs it really also

my 920 is having graphics issues on this build. Sometimes the keyboayd does not fireup and the individual letters disappears. I had no problem on the last build but this one is causing all kinds of issues on my phone. So for now, I will be chilling on 8.1 until MS releases a new build.

What about battery life? I am kind of shocked, hard to get 10 hours...switched back towp 8.1 now things are fixed. tried hard resetting wait 2 days for phone to adjust still battery life is bad with w10m. i tried stopping all background, still with no luck. I really want to try w10m but its really hard when battery life is too poor. besides, i find its very slow compare to wp8.1.

i did a straight upgrade from 8.1 to this build cause it was faster xD
and its working gr8 i can use it for everyday things now as i did with the 8.1 the only broken thin i noticed is the ringtones nothing else

Had same loading start screen issue on my lumia 830. After hard reset and no backup restore it's running smooth like butter. Although the battery dies quite fast when using it. It's great when it just sits there. And some apps may crash on load up from time to time. It's rare but it does happen and i have to try again. I think most people don't factory reset and man when I didn't factory reset it was HORRIBLE!

I did a factory reset. L735, and its still v buggy. Bluetooth just wont talk to my car. Metromail freezes and wont add Gmail accounts. Its sluggish. Really regeretting putting this on my main. So much so, I've ordered an iPhone :/

If u hate it that much you could just rollback to Win8.1... No need to regret installing a in-development build when u can plug it into a computer, download the recovery tool, wait 10 mins (that's how long it takes for me) and use your phone as u did with 8.1 XD

It would have been cheaper and easier to just roll back to 8.1.

I have a old 920 and a newer 1520. Both run nice. Lag and performance is expetected to be bad on 1520 becuase of the older hardware. S4 was release in 2012 and we are almost at 2016. Be happy thaat those phones will still get an update. with almost full functionality. Moreover, MS still have to release firmware for all these devices and as far as i know most of the models running on windows 10 are using genereic firmware or older device specifi firmware optimized for windows phone 8.1. If you want a better experience then buy a newer phone or wait for proper firmware to come down the pipeline. Then again, proper firmware might not come to your device depending on the country and carrier.

same here on the L925. I really like the design of w10m but this might make me want to switch back

Not on icon, either. I prefer my Windows phone with the apparently-optional start screen.

Completely unusable on my 920 as well. The device gets too hot, which kills performance and destroys the battery - I'm lucky to make it 4 hours. And yes, I did a hard reset on that device. On the other hand, it is far more tolerable on my 635, which despite being a lower end processor and having less RAM, has far less performance issues than the 920, and hasn't seen any battery hit. The big issue with the 635 is that I run out of RAM and Edge crashes (very frequently, even on simple sites). Seems pretty obvious that the whole thing is device dependent though. I would not at all recommend it as a daily driver on the 920, but I think most beta users would be fine with it on the 635. I have no doubt that people with the 930 or 1520 would have an even nicer experience too.

Don't worry, got the same problem even using 1520 and I cannot uninstall any of my previous side loaded Android apps, GG

It's a mixed bag, your mileage may vary etc. depending on what else you're running, I suppose. A newer, less-specced 640 may handle it better compared to an older "once-flagship" model.

Uninstall package using adb, disable Developer Mode, uninstall from phone, reboot, enable Developer Mode, reinstall package using adb, disable developer mode... then you can uninstall correctly the app(s).

I'm using as a daily on a 640. Restarted after install and been great, no restarts, very few hiccups. Usually photo app slow to add new photos, occasional slow to awake from lock screen. Facebook/beta both have occasional failure to load feed since update, but web works. Haven't gotten custom ring tones to work from the phone, and that is my only irritant so far. Batter lasts longer than my 1520.
I say for 640, yea it's ready as a daily, but it's still a little buggy.

Same here..Maybe experiences differ based on the phone type but it's far from a daily driver for my Lumia 1020. There's still no SMS/MMS notification, missed call notification (until you click on phone). There are still loading issues with messaging and calling. Photos app look like they are stitched together when swiping and the basic camera app doesn't do my 1020 justice. I can go on and on.


Ditto, this build is a step backwards for me on my 640.
Apps are significantly slower, Edge is very unstable crashing many times per day, apps will not install.....

Yep, same here for my 640. Tried it out for a few days, but not quite there as a daily driver. At least for me anyways. Battery life was my biggest concern. Next was Edge and the occasional loading times after waking from sleep.

Yes ... For lumia 520 ... I must not expect it to be perfect because of its hardware but most annoying issue for me is battery and heating of device. Other issues are manageable. Obviously not for daily driver.

Have you hard resetted your phone, because after that this build runs significally faster. Although I've encountered before and after resetting some heat issues and poor battery life.

My spare 635 is slow as a dog. I tried it for a day, but it was too slow. It was a lot worse than the previous build. Another reset and reinstall of apps and we will see. Some apps were so slow it was barely useable.

Barely usable on my 920 after a few days. Upgraded from 8.1, did a phone reset. Lots of lag, start menu tile pinning bugs. Far from polished on this model.

I've been using my old 925 as a testbed for Windows 10 builds and it just drags. Just installed this build on my 640 and it is mostly smooth. Goes to show how dated the S4 chip is.

I'm thinking of trying W10 out but my phone only shows build 166 & the periodical reboot fix.. Any suggestions?

Lumia recovery tool. Bring it back to 8.1 to then upgrade straight to 10536, surpassing xx166

I've never left 8.1.. I will try reinstalling the insider app again

that won't work. WP sucks on this point. You have to use recovery tool to reinstall your 8.1 system to get rid of that update notification status.

You may need to reinitialize the Windows Insider app. It must be done after every build install

Not a good point! Take wps81 advice it is the only way

Sorry to say.. It is NOT better than the previous build. The previous build was more stable. I am having nothing but issues with apps. The lockscreen is SLOWER. More resuming... then in any build I can recall recently. Id say hold off for folks wondering if its a good time to try it on a daily driver!

Curious if have done a hard reset? It's running very well on my 1520 and have no issues for daily use.

I haven't performed a hard reset on my 640 and some apps have increased opening times. The wcentral app is painfully slow to open the app and articles.

Ohh god.. Glad to here that I'm not alone with slow WC app.. What about late pinning of tiles? Are you facing the issue?

Me too having the same issue. App takes at least 10sec to launch. Articles also loads very slowly.

My 1520 is better overall, expcept for battery life and some intermittent loading issues. However that may just that I am using it more (I did a hard reset)? Also, t does get hot. My M8 is actually behaving execeptionally well, like night and day. Very smooth, very fluid. I could use my M8 as a daily driver. On an unrelated side note, my iPhone 6 on iOS 9 seems possessed.

I agree about the M8. It is my daily driver and going from the last build to this one, i did not need to hard reset. It takes these builds like a champ.

Hard, Soft & Rolled back and back up and it still sucks on 929. Slow all around. Pretty much the same or worse as last but the mobile hot spot works. It was fun after 1st hard reset when the messaging app went awol.

Yep, same with me. I'll just wait for an official W10M phone.

At first I reverted back to 8.1 then upgraded to 10536, took about an hour total. I used it for a couple of days to see how it performed: When installing all of the apps about half of them had errors (had to reboot phone a couple of times for them to install), the phone would get really hot, sucked the battery, messaging tile wouldn't update or it would disappear, other little stuff. Then last night I did a hard reset with backup, it has been so much better! None of the apps had errors while installing, hasn't gotten hot yet and battery is doing okay (obvously not 8.1 life), but the messaging tile seems fixed, and it is running probably 75% better after a hard reset. All of this on a Lumia Icon (929). So my advice to everyone: Revert to 8.1, upgrade to 10536, immediately do a hard reset.

Windows Central app does seem to be an issue Daniel. Read quite a few people, including yours truly, have issues with the app speed. Any news?

Then this is a problem with W10M since the app runs fine under WP8.1, and 10 should be running 8.1 apps flawlessly. There should be no need for the developer to change anything specifically for W10M.

& mine 1520 has very poor battery backup than the previous build. Pinning app tiles is too late. Try to pin app tile 5-10 apps continuously once..

10536 works great on my unlocked 1520 (32gb RAM, 128gb SanDisk sdxc) on AT&T.

Is it over heating with you?

This is the first time I have not done a hard reset on my 1520 and it runs nicely. No issues for daily use either. I have noticed heating & battery drain issues when finished playing a game. The battery drains by over half of a full charge in the matter of hours without the game running. I have to shutdown the phone for a few minutes to reset. Only happens when playing games.

Ditto. My daily 1520 ran the previous build which was tough. This build fixed a lot of issues with performance and some strange behavior with the camera. My biggest gripe now is battery life, but that's usually resolved with the final build. Oh, and Edge is not great: No swipe navigation and In Private doesn't contain everything.

dan, you originally said you only needed to hard reset once w10m was installed. not for every build? what does ms say about hard resetting. maybe another question for #askdan :) you really shouldnt need to everytime you upgrade. my 1020 is quite bad on this build. crashes, loading etc. some apps take so long to load the phones screen times out! if i hard reset can i restore back up? really dont want to as you loose whats apps conversations and photos. if you try to add back to phone the order is all messed up and it takes hours to do!

What about vpn, u didn't say anything about it. Is it fixed or still broken?

It's much better than the previous build. I agree with Daniel, do a hard reset. Or even better, roll back to 8.1 and then upgrade :)

That was clean install? This sounds exactly like what happens when several updates mess up...

630 here, this build sucks compared to the last one. Went a step backwards.....

Thanks, was gonna try it on my 630 but will wait now until next Build...

I agree, its awful on my 820 after hard reset, then roll back and reinstall to. After hours spent, realised that this build I'd not good for me. Just the disappearing keyboards alone drive me crazy. Thought we'd got past that already. Loved 10166.... But this is bad on my device..

Pondering going back to current slow build till Astoria is fully revealed cant stand using the mobile site for yahoo mail & ny fry society, wc(sorry but wp build is to sluggish), etc

As this site has always advised, a hard reset is a must after an upgrade. Sure made my 920 run great. Brutal battery life before the reset. Now, it is better than 8.1.

For me it is... I can deal with performing multiple soft resets on my 1520, and I do know that a more polish update is just around the corner. I can wait it out.

It is.. But there are 2 major issues for me.. Late pinning of tiles and WC app running verrrryyy slow

Windows Camera is still crap. And most likely that is not about to change anytime soon as MS also noticed it and will bring Lumia Camera to W10M. MS just can't do proper apps. MM could.

Pretty stable build! Except edge maybe.

There are some heating issues, along with battery draining quickly even when the phone is charging and you're using it. But all in all its worth having in my opinion.

I don't want to update before Gestures Beta is available. Cannot live without this app.

On Lumia 730 DS, NOOO!!!! It resets every dozen of minutes, and there is no on screen keyboard. What else to say...

I have a 730. But what do u mean by DS?

mine 735 same thing. i roll back on 8.1

Have a lot of resuming and loading on my phone..WPcentral app load slowly..6tag load like forever...and all other app load slowly..maybe i need to do hard reset..

That wont fix.. I've tried

The hard reset cleared all issues for me on my 33 month old 920. Battery life really good--better than 8.1

How did you install? Just installed W10M or did you reset your phone before and/or after?

Latest build of mobile 10537 is disappointing than the previous one. Initially i updated from previous build. Then i roll back to 8.1 and again updated to 10537. I found these drawbacks :-
1. Battery backup is very poor as compared to previous build.
2. Pinning apps on start screen taking plenty of times.
3. Multi task is also delayed.
4. Lock screen also freezes.
5. Reboot plenty of times.
6. Windows central app and many apps is too slow to open that too on lumia 1520 with 2 gigs RAM.
Hope a new build comes soon with lots of improvements..

Superb comment.. Simply informative

Thanks for the last comment, if on a 2GB ram and fast processor like that of 1520 is sluggish in performance, then forget it running smooth on a 520 with ½GB ram and 1 GHz processor... Posted via the Windows Central App

Lots of issues for me when I updated from a clean 8.1 (had to roll back from previous W10 build--long story). I hard reset and it was like I had a new OS. Upgrade then hard reset, always.

Still not able to update lumia 720 to build 10536. Posted via the Windows Central App for Android

Yes. But I use the Windows Maps app more now, it uses the same data from HERE.

It is, but the biggest problem i get is with microsoft edge and phhotos, surfing on edge is unusuble, lagging, draining battery and make the smartphone hotter, the photos app does not work properly with whatsapp, and open camera throught whatsapp does not work, the build s stable and fast, i`m love with the new UI, just hope that microsoft edge and photos app gets more improvment

Great article, Jezz. Glad to see you using it for work as well. I'm on the same boat. I'm using the latest build on my daily driver Lumia 920 (which is even older than your phone), and it works great (after installing it cleanly from 8.1). There's still some stability and speed improvements they have to do to make it as fast and fluid as it was in 8.1, and Edge still needs a lot of improving. But overall, it's definitely usable for a daily driver (for enthusiasts only) and it works great.

I'm so tempted to load it on my Lumia 920. I did the desktop insider program months before it was out, and while I didn't use that as my daily system, I feel I could have. I'm tempted to load 10536, but I think the next iteration will push me over the edge for sure. Also holding out for the 950XL.

Not trying to put you off, but it was horrendous on my 920. The build previously was actually much better, for me. Mine is a UK 920 on EE. I tried hard resets and soft resets, nothing helped. Random things happened all the time, and 4 or 5 hours to drain the battery, with almost no use. I'd suggest trying the slow ring, as that was my favourite build so far. Then try the fast just to compare.

From using it on my L1020 across all builds so far, 10536 is really where the W10 vision is starting to come together. For me, it is very stable and by far the best build so far. Coupled with the continuous app updates(like Groove) it has really been an enjoyable experience. Granted the aging hardware in my L1020 does cause more loading/resuming screens than others would experience(I assume). But, realistically, if it can perform this well on my aging dual-core processor on a beta(alpha?) build, it gives me quite a bit of hope for what Win10 will look like when I get Talkman when it is released.


Not until today. After receiving a bunch of updates including the Store together with a handful of other built-in apps, i was prompted for a restart and boom! The overall speed and responsiveness was overwhelming. Not sure which particular update did it maybe a certain app was dragging my phone previously, but now my 640 xl feels like 100 times faster. Very noticeably the Store has become unbelibably responsive. Apps loads a lot faster too, even the start screen lag ia gone now. Again i dont know which particular update did it, what i know is that it happened after i was prompted for a restart while the Store updates were downloading. So kudus to the Microsoft Devs for the progress they have made.

I love hearing comments like that. Nice to see MS are on it.

That's exactly what happened to me. I installed from 8.1 and W10M was buggy for about two days. On the third day, I noticed 19 updates to various apps and let them all run. Now I feel like I have a new phone!

920, rolled back to 8.1 then updated. Works well enough to be my daily driver. Battery management actually seems better than previous build. Phone is a little laggy at some points but not enough to cause any issues. Glad to be able to finally evaluate the full range of functions on this build.

(Using Build Developer Lumia 920) Mobile hotspot on this build was HORRIBLE. It would work for a few minutes, then stop working. Only a reboot would actually get it working again (sometimes). I need the mobile hotspot since I ride a train an hour each way to/from work. Also, a number of various apps would routinely just crash or not load, and battery life was HORRIBLE. Probably 1/3 the battery life of my other 920 with WP8.1 on it. And things are still just plain slow. On the bright side, email "sync as items arrive" works much better on this build than previous ones. Overall, I found I could NOT use this build as my daily driver.

Heavy battery eating in Lumia 730

same here.. when i try using airplane mode.. it take 5-6 % in couple of minutes.. and for daily use browsing or chat, my phone is hotter before updgrade.. and it just take 3 or 4 hours back to charge my phone.. so annoying..

Not for an average user. It's close. So NO.

For me, is OK for a preview. (@ L830) Sometimes I have some 'loading' issues, and 'open-crash-open again' with some apps, but in general, not pissed as before. The funny fact is I downgraded to 8.1 twice because i needed teamviewer and the 'old and comfortable' email again... 1st time, I didnt complete the automatic apps installation on 8.1 (to upgrade faster to b.10536) and some apps didn't installed from store due to incompatibility after the upgrade. In the 2nd time, I restored everything on 8.1 (apps, backups, start screen... everything was ok again) ... then, back to b.10536, everything was there, including those apps that I supposed would not run. It took 2 or 2.5 hours from a 8.1 to b.10536 in the last time. (and I didnt need to do a reset. Just a restart for the small updates and was ok for daily use)

I'm using a 1020 and it's my only phone. I've been in the insider program for quite a while now and am using 10536 on it. I got a little frustrated initially, but then did the phone reset. It's been running pretty nicely since then. I'm having a good experience overall -- really like the way it's coming along, but am still looking forward to more stability and usability improvements (e.g. I haven't been able to get a custom ringtone set up -- I've tried a few different ways to do this with no luck). Bottom line, I agree with final assement above -- if you're an early adopter and don't mind *some* frustrtation, it's worth the upgrade.

It certainly is better than the previous build. There are no crashes and I don't have to restart my phone everytime anymore. There are few annoyances though like the WPCentral app. When you tap an article it would take like 5 seconds to react. Sending SMS via quick reply sends the message twice. Battery life is the same as the previous build.

Yes. at least it doesn't crash as before, little slow but not enough to complain about. Skype Beta apps are not that stable and sometimes phone restarts but the experience is fine. BBM sucks as always but it doesn't crash anymore like before. I am keeping it installed on my phone, I did a factory reset and Touch and Nokia account apps can't be updated. but I am fine checking the udpates myself, anyway, there is no history like on 8.1 store so it's nicer to keep track of app updates sometimes than letting them update without you knowing.

1520 and everything runs perfect

Nice write up, I have been using as daily driver for all the last builds, I only rolled back on the initial build they released as that was pretty terrible. There are some issues with apps here and there, and sometimes lag or non responsive things but its coming along.

It feels like Microsoft is taking one step forward then 2 steps back all the times. Not looking good if RTM is close. I have to reboot phone every day, todays issue was message app, whats tomorrow? For me windows central is, yes, veery slow

I need polished Win 10 OS with all basic features covered and with rock solid first party apps (Skype, Groove, Maps, Browser, Video etc.,) and i will be a happy camper. Will install this on my 1520. MS should deploy all its resources to imporve the stability of its own Skype, Mail, Calendar, Groove, Video and TV, Office suite, Power BI, oneNote apps in Windows 10. Until these apps are updated and reach feature parity with other OS there should not be any updates on other OS'es. All their Garage projects first should be targeted for Windows 10. If they are successful in Win 10, port it over to other OSes. Not the other way round. Having said that, I like the build 10536 on my 920. But still misses the "whoa" effect.

I jumped in on this build as well, and am very happy. Minor things like email notifications all being grouped together is annoying to me, and I can't find where to block podcasts from downloading over cell. Also seeing a photo after taking it seems to lock up. All around those are very minor annoyances. The fact that I too am an IT Admin and it hasn't impacted my job in anyway makes me feel really good about this build and the future of the platform. I also say jump in now.

Yes ot works for me just fine.

Absolutely not. It's buggy, it's frustrating, crashes and restart often. Problems with tiles and apps. Cant be fix. For now, w10 for phones is swing and miss. Hope it's going to be better soon. Manville, back on 8.1. I love my 640xl to much. Can watch him suffer with this pis off... app anymore.

I'd love to see this as a poll -
Do you use Windows 10 as a daily driver?
- Yes - It's great!
- Yes - But might roll-back
- No - But I've tried it
- No - Haven't tried it
- Maybe the next version
- Still rocking Windows Phone 7!

This is the first build I have installed on my 1520 and would echo the authors comments. Very much a work in progress, but totally usable for me. I cam from 8.1. The upgrade process was painless and once it completed I did all the app updates and let it sit overnight. My wake up alarm sounded without issue.

Too many my message: Alarms "Vibrate Only" ADDED ?

The mobile hotspot doesn't seem to be fully baked yet, at least on my 920. It works but stops as soon as the screen shuts down making it pretty useless. If there's a way to change settings to stop that, I'd love to know! Outside that it's good enough for my personal daily driver but I won't put it on my work 1520 until that's resolved.

630 here, store and edge crash continuously. Overall performance is barely acceptable. Overall the experience is pretty much the same as in the previous version, using it as daily driver is not really an option on my 630.

It's not ready I had it installed on my 1520....you cannot create folders in abundance. It freezes alot, it is quicker than usual but overall still slow. The phone doesn't overheat but due to the freezing and the crashing it's still not ready for ever day use. I came from using an iPhone and the Iphone account doesn't work so I lost alot of my contacts. I do however love the way the system is going.

I have an Icon. I used the PFD back in the days when that was the only way to use 8.1. There was a little bug that delayed the screen turning on by a few seconds. It drove me insane. No thanks

I have the recent update loaded on my 929/Icon. I also did a reset clean install. I think it is a great build with all my apps working as they should. The only issue I have experienced as with previous builds is the battery drain. Luckily I can plug the phone in at various locations to keep it charged. Hopefully this will be fixed in the near future.

That's the same thing someone said months ago with a previous build, and it was a disaster.

Nope.... Will update it only when I receive the official update on my 640xl... Can't loose my game data and other apps...

tried the build as first WP10 on my l930, but had to roll back to WP8.1, all was ok, noticable lags on start screen, btu the batterz drain i experienced was way too fast, had battery halved in half a day with idling, charged in morning.... but i beloved the wp10 design, looking forward to final version

I'm curious to know how the WinCen team typically doesn't have the problems that a lot of users seem to have. Maletesta always reports a smooth experience while I can tell you my experience was so rough that I had to roll back to 8.1 and the 1520 and One are not that far apart in specs. Are you guys loading up your start screen with pins but still not getting the start screen bug? Are you guys not getting bluetooth hang, app crashes and the like? I understand the conventional wisdom is to hard reset and start clean, but I wouldn't consider that a true test. Using this build on my 920 might be a slower and more frustrating experience than using it on my One due to specs, but both have a lot of the same issues.

No start screen bug or bluetooth hanging for me, the only app that crashes for me is Edge, happens on ad-heavy websites seemingly. I haven't done a clean install and it's been a really solid experience overall. The Edge and texting anomalies are the worst for me.

I have been on preview build since the last preview (10512) and it has been a ok experience. There are some issue with stability and apps crashing but i would chack it up to preview and developmental phase. Also, i dont see many apps getting updated ot windows 10 as most of them still have windpws phone 8.1 design language. I wish developers showed more interest in improving app experience.

Could someone tell me how is the experience and stability in the 1020? Please. I don't want to pass through the same process of reset my phone again to be back to WP 8.1

I have a few scrolling/loading issues on the start screen/throught OS, but not apps, battery drain is worse, but so far, much better on my 1020.

how is it working in l525?reviews please

Yup wifi hotspot not yet fixed. Its right when make it works, but not if you turn off the screen, connected client disconnect also. Can u connect it again after disco? ;>

I like the black theme of the new outlook.

Ads coming on my wcentrall app :o

A big NO. At least not for my L920. Horrible experience. Went for the technical preview for the first time and hell no. The start menu loading bug is pathetic. It never leaves the loading loop unless a soft reset is done. Battery life annoying. Went from 58% to 20% in like half an hour. The phone stopped charging at all. Couldn't live with this build for more than few hours.
But on the bright side windows 10 is sexy as hell. I mean it is beautiful and elegant. Can't wait for the official release

Not if you'd like to pin more than 10 apps to Start.

I'm using this build on my Lumia 620 as my daily driver for less than a day now. Slower than 8.1 but no other problems seen so far.

Any word on if Microsoft Band works well with this build? I have heard past builds don't work amazing with it.

Live tile for Outlook does not work on my Lumia 735 updated/upgraded directly from 8.1. Outlook itself works fine and looks like quite an improvement.

Any other issues? Besides this one so far? I own 735 too.

That is the main one I have found at this point.

No, it's not a daily build, alarms and notifications got to be fixed. If your alarm never goes off... How are you supposed to start your day if your alarm never wakes you up

Windows Central app seems delayed with this build. When I open an article in the app it takes about 4 seconds to open. I hadn't experienced this issue until this new build.

It's my daily driver and I can deal with the instabilities. The mobile hotspot issue was the biggest hurdle for me until it was fixed.

Does it Mobile Hotspot work for you after the screen blanks on your phone?

Exact same issues for me. Generally is great, but I have issues (I suspect of the on screen buttons and standard resolution of my 535) where apps hide the bottom behind the soft keys, even when hidden. And the other major and really annoying issue is green screen on video playing, every YouTube app, Instagram videos and even the native player turn green sometimes.

Can someone pls tell me how to activate vpn. It's not working for me since last build. It connects from settings but it doesn't seem to work when i browse the internet. Is there something I'm not doing right?

VPN has never worked for me. I installed Cisco VPN and it tells me to go to settings and select it. When I go to settings to select it, all it allows me to select is windows VPN.

Well, after read some opinions I think the answer is No, is better to keep awaiting. Btw, I can't believe this OS is nearly complete (supposedly).

No way, at least not on my 920. Way too slow.

Push and hold mobile hotspot toogle.. Its cool

My Lumia Icon ( Insider ) is a secondary phone, so patience with issues is not a problem. I love seeing the progress. However, there are still some significant issues. The Store is still having problems, and updating usually requires a reboot before performing the search. Some apps are locked in place, having an error when trying to install an update, but not being deleteable. Cortana ( and no Hey Cortana ) has repeated issues that were not present in 8.1, and there are problems with The Band losing Bluetooth connections, and not supporting Cortana ( which works fine on this phone with 8.1 ). Phone responses are often jerky, and unpredictable. A back arrow can take you anywhere, not necessarily the previous screen. Mine sits on an upright charging pad ( Nokia ) all day except when I walk away. However, the updates not only heat up the phone, but completely drain the battery. I'm not sure how battery life is otherwise with this build, but I suspect not sufficient to get through an active day. I'm confident these issues will get resolved, but when I think of what life must be like in Windows 10 town, I envision one of those chambers with paper money being blown in a swirling cyclone, and the contestant grabs at whatever flies by. I think that may be the feeling in the dev labs ... grab what you can see, deal with it, and grab the next item. At some point it may all settle down.

Not too many complaints on my trusty old Lumia 920 but since its not my main device, I can't really comment on call and text messaging functionality.

1. Bluetooth is completely borked. Connect Jabra headest, car won't also connect. (And WP8.1 would connect both but then play music through the headset instead of knowing that I'm in my car and playing it through the car.) 2. Groove doesn't resume playing when you get back in your car, you have to go into the app and start it up again. 3. Mail isn't a huge improvement except for file attachments. It's a mess. S/mime that is finally included is broken and include Outlook Desktop stupid confirmations instead of the vastly superior WP 8.1 and iOS way of doing it. (Contrast between subject and from etc. is still bad. (and the black theme is only partially applied. I hope they didn't release this to RTM ring.) 4. Groove is just a mess. Yes it does the same or more than the WP 8.1 but it's garbage compared to even Apple music. And just aweful compared to Windows Media Player on desktop. 5. Calendar doesn't support week, work week, or Month views. 6. Notifications are a PITA. They don't clean up after themselves, don't sync with live tiles and don't sync with other devices updating. Make it largely useless. And that's just the top 6. I posted to Paul Thurrot's site about 100 items that need to be addressed across windows phone and desktop.

Oh and Battery life is absolutely aweful. Nokia Icon with no apps installed, fresh from hard reset and it drained the battery from 100% to 0 in an hour.

How do you fix calendar, out won't open on my 1520.

Repair calendar and it should be good for my daily drive.

Gaming performance is really sucks can't play game properly screen size is bigger than actual size . And some games touch not at all responding and store is slow and screen having bugs which shows time after 5 seconds after pressing power button. Some times tiles aren't pinning to start menu we have to pin 2-4 times to get it on menu. Plz fix it in build 10547. And please update us about Project A microsoft

Mobile hotspot doesn't work for me as it should, and I just did a hard reset. Devices still get disconnected when the display turns off.

It's viable as a daily drivers but the usual mediocre bugs and mistakes from Microsoft... The music app is still called Groove Music when Music alone would suffice​ Live tiles are a mess, they were working perfectly before but not anymore Contact pictures and radio buttons are still round/rounded Still no option to hide the 2nd SIM It's quite surprising how Microsoft could manage to screw up features and apps that were working perfectly before... No, the program being in preview isn't an excuse...

Sure it is, the best build so far, works incredibly fast & smooth on my 930, without a single major issue so far, some minor problems with couple of 3rd party apps and quite annoying problem with custom ring tones but that's something I can live with :D

Nope can't get my pple, mail or calendar so to sync with my outlook acct.

No kidding! This has been an issue for me since the start. No help from support last time I tried calling either. Message about security policy issues or just a plain old "something went wrong" . Outlook.com works half-ass often requiring manual sync but 365 is what I require to manage my work.

I've taken the plunge and put it on my daily 930. Found it impossibly slow on my 920 but it works pretty well on this more powerful phone. A few Start glitches/"Loading..." and some apps (including the WindowsCentral one) are a bit slow, but generally it's pretty good. Office apps and new Outlook, especially with the new dark theme, are particularly impressive. I think I'm here to stay now!

Using it as a daily driver on my 830, and the experience has been mostly pleasant. Core Microsoft apps work well, some other apps are slow but nothing to discouraging. Biggest issue is with the "loading" of start screen. Takes me up to 30 seconds sometimes

10536 on my personal 930 isn't anything like as reliable as my company Blackberry. If I relied on my Lumia for my business, W10M is not there yet.

Battery life is the major deal breaker if you are planning to us it as a daily driver. From 100% to 10% in 5 hour of almost not using it. Bad....

NO WAY is it viable as a daily driver unless you think a car you have to push everywhere is a viable daily driver. Lots of good stuff and improvements over W8.x BUT too many issues. These were found in my first few hours so the odds are they are just iceberg tips. You can't attach a contact to a text. I mean you can select contact as a type of attachment and then tap on a contact but you never get an option to confirm. And if you attach a photo to a text there is no way to delete or replace before sending the text. Claims Gestures isn't compatible with 3 models of phones it ran fine on in W8.x and I THINK even worked on some previous 10 previews. Same with Hey Cortana on my 1520. I know most phones don't support it but I use it extensively, tending to leave my phone on a nearby table. When a text is announced, even if you open it immediately, the phone still asks if you want it read or are you done. If you respond "ignore" to a text announcement, the phone will say "Okay, who do you want to text?" I appologize but that was about half of problems of similar severity but can't remember the others at the moment. So its no daily driver unless someone has very low expectations or needs. But then its not intended to be.

It's more than fine on my 925...except for battery life, which is what keeps me using my 640 with 8.1

Slow charging gone or its still there..? It was annoying

I have used the last 2 releases as my daily driver with out issue. What i have noticed is you MUST do a phone reset to make each version work smoothly. Whenever i tried to use an update on the previous version the performance was a turd. Its a pita to reset your phone but since everythign is in the cloud its not that big a deal. it only takes as long as it does to download your apps and get yoru start screen set up the way you like it.

Put it on my 928 a couple days ago and loving it. Yes, it can be flaky and unresponsive at times. Apps do crash plenty and such. However, I still find it a better experience overall. I really love what Win10Mo *will* be when polished and willing to have a buggy experience now to enjoy some of the benefits.

How's the performance on 512 mb devices

working great in my l520.

Funny, I find the new mail and calendar apps to be terrible. I miss having my mailboxes as separate apps on my phone, and the app is rather slow, at the moment. The calendar is touchy when changing months, and then generally don't care for the new layout. However, I barely use it, so I ultimately don't care

Friends, this is a Creamy build.. Best of the builds.. Please don't render a negative review unless you have reset your phone..
Advice: Reset and enjoy!

Its working great on my l520.

It fine for me as a daily driver on my One M8. My 1520 on the other hand has become a paper weight due to the battery life. But it was like that on 8.1 so I'm sure it's the actual phone and not the software. This build is more stable than the last. It hasn't randomly rebooted on me yet. The start screen loading has been minimum and the core apps have been greatly improved. Although Groove music pass only lets you stream and doesn't recognize downloads on your SD card from Xbox music pass. I'd say take the plunge if your phone is compatible.

To;Dr it is not. The bugs are more visible and annoying than in the previous release.
They said this release was about bugfixes so that they could now concentrate on content. Hopefully not as there are too many bugs remaining, and quite frankly the working zoom in Maps have nothing to do with the OS, why'd they even added that to the release if not to draw attention away from some more serious issues with the OS.
There is too much broken, too much was removed and never replaced. This will be a cold shower for MS unless they pull out a miracle or release a buggy OS (which they always do).

1520 turns off "low battery' even its fully charges. It take longer time to launch any app compared on previous built. some hicups while entering the pin.Keyboard language pack still cant download.

That happened to me with mine where it would be at 90% and go battery critical and shut off. Turn it back on and it's at 80% the drops to 3%. It started doing that while on 8.1. The battery shockingly lasted longer on this build than stock 8.1. I had to get a refurbishes One M8 to hold me until the 950xl is released.

Have the Icon and it is mostly smooth and fast. At least enough so that I could use it as a daily driver except ... the battery life is not good so I await another build and hopefully a firmware update.

Sure, as the basic but critical "feature phone" functions like phone and text are pretty solid while all the other "smart phone" functions are mostly solid. I've been on the mobile preview for last couple of weeks on a 635 and have been pretty impressed.

I'm using this build in my L640XL and it's great! I'm a heavy .pdf, .xlsx and .docx user as researcher and before this build, I was attached to my notebook. The big screen is now really useful to work on big documents. Academic work can be satisfactory on my device as word now shows it like my pc used to do. As daily driver, works very, very well. I miss Cortana, once I'm Brazilian, but still hope to see it speaking Portuguese! XD

"Is Windows 10 Mobile preview build 10536 a viable daily driver?" this question should be simply answered with a Yes or No, not with a long essay. We have read all of this stuff in other topics, we expect a simple answer...

There was a poll earlier this week. Look it up.

Major issues: Overheating and drain of battery. Needs to be addressed critically

My 930 gets warm too fast on 10512, but now it doesn't heat anymore. Even when playing games. I can't believe my 930, the notoriously "hot phone" even on W8.1 is now cooler than ever.

It actually ahs been solid daily driver for me for the last two builds. Love it!

Personally, I find that Outlook has trouble keeping its notifications in sync. I'll check my email on my PC, then an hour later, I'll check my phone to see 10 notifications for emails I've already deleted in my Action Center, and the Live Tile says 4, and then when I open Outlook that's when it syncs and everything goes away. In general, it's good with new email, but read and deleted statuses are problematic. Also, I just realized yesterday night my 1520 has trouble charging through the included wall charger. I'll plug it in, and it will MAYBE start charging after a minute or two. I thought I had battery drainage issues aftr a full night's charge, but no, it simply didn't charge in the first place.

My 920 was running pretty well until 10536 and now it is borderline useless. I get lots of "Resuming" delays when this release was supposed to make delays better. Even something as simple as answering the phone has 5 to 10 second delays from pressing the answer button to the phone actually performing the function. I did a clean install on the previous build and everything was running pretty smooth until this release. I will try to power through until the next release hoping that it will address the speed issues. For me this release was a major step backwards in terms of delays, crashes, and battery life. From my experience, I dont know how they are going to make the release date unless the next release cleans up these problems.

i have this delay in phone calls too, even in last build! i know we all have different phones but some have the 1020 as do i and i hear mixed opinions on all models actaully! i know some say hard reset sorts it but why? ive done one already on second build i installed. took me about 4 hours to get it back and it didnt fix the issues then and i bet it wont now. i would love ms to talk about the hard reset and clarify why this is required? i have never heard them say to do it!

This is one of the buggiest builds I've seen on my 830 in a long time... Constant crashes, reboots, unresponsiveness, etc.

I can use it. I fact I'm using it for a daily use after two hard resets ( I did the second one because got the calendar crashed after last update)...well, we are close to the W10M release so I can live with all those things that I consider issues: ringtones are not working, windows store is quite slow and do not refresh the installing and uninstalling correctly (you uninstall an app and if you want to install it again store says that is already installed :/), Edge is a mess, too slow but there are other browsers that work better, lags everywhere, etc :P ...I think the previous build was more stable than this one...anyway, I like the way this W10M is going

ringtones is working for me? i just loaded one into the correct folder and it picks it up just fine. but mine has been there for quite a few builds so maybe a carry over. like glance unless hard reset

Its working well for me with a Lumia 635. Only problem that I am having is when a calendar appointment has an address. Before Cortana would notify me when it was good to leave with a map of traffic. Now i get no notifications if it has an address, but all other appointments display notifications.

Why cant they allow us to able to edit those labels - MOBILE 1 MODILE 2, WORK 2 etc? we are only able to change without editing the text. Its easier to identify the number that has been used if one uses his/her own labels, some of our cantacts have more than 2 mobile numbers,

"Rich capture still functions in the same way despite utilizing the new photos app. " You still need Lumia Came​ra or Lumia Camera Beta to Edit Rich Captures inside the Photos app. So we need two camera apps...

Again there is this bug, the phone sometimes takes ages loading the start menu, or opening messages

I have been holding back to join the mobile insider program since the beginning for my 640. I was wondering if the latest build could be used as a daily driver but i think, i am gonna skip this one too. My 640 is my only device at the moment and although 10536 sounds viable, the mixed reports from users does not give me the confidence to go for it. I guess i will keep my fingers crossed for the next build or just wait for the final one.

I got a Lumia 930 too, but in my case this release is much worse than the previous one. The start screen 'loading' issue is worse than ever, some apps like shopping list and windows central take more than 10 seconds to start and quits for no reason, and battery is eating away fast while phone is getting boiling hot. Strange that its so different on identical phones...

This is weird, I experience the opposite. Build 10512 is not as stable as the older build. But 10536 is so far way much better than 10512 and the one before that, at least on my Lumia 930.

Yes, I think it is very strange how it works different on the same phones... Beats me...:-(

NO! 1) Live tiles are completely unreliable 2) Music app is STILL a joke. (Cannot search for and listen to artists' music that I disnt buy.... Isn't that what XBM pass is for?!?!) 3) Gets hot enough to cook eggs 4) No 4k video recording Every passing build makes it more and more doubtful that this OS is ever going to be finished, or at least non-shitty enough to roll out to whatever new devices are being unveiled on 10/10. I see a replay of the botched 930 rollout all over again. We may see the 950 in April at this rate. And next September we'll all be talking about MS apps and launchers for Nokia's Android phone. Isn't it ironic.

Dpes double tap to wake work properly in this build

It's been working on my 830. But it worked on the previous builds as well, for me.

I have just reported here that I'm having problem with the battery life. My Lumia 820 is heating up a lot too, mainly with 4G connection. But I decided to make a test. I've calibrated the battery twice and I noticed that its performance improved. The tiles on Start Screen are unstable too. Sometimes they don't appear when I pin some apps. Those are the problems I had with the build 10536. However the system is pretty good, there are many new features. I liked a lot!

Could you please share how you calibrated battery? My battery indicator is broken and I would like to try it. Posted via the Windows Central App for Android

Same experience as Jez with my 930...battery life no difference to when I was running 8.1....even my 1520 has comparable battery life and performance....looking good so far

As a traveling business man in Europe (UK as home base), my one issue with all W10M builds has been the roaming support. The 'Automatic' network selection seems to be too aggressive in switching providers (or trying too). In Copenhagen I will get a steady signal for bursts of about 5 mins before signal drops and re-establishes about 5 mins later (without me moving location). I have noticed that if I force a network selection it works better, but even then it occassionally drops. I hope Microsoft do some proper roaming testing prior to launch.

First when I updated my L830 with this build it was a disatser. I couldn't even unpin a tile and the battery drain was insane. Then I did a restart and turned off some background apps and now it's perfectly fine. One thing, Live tile for office mail, messanger doesn't update correctly. Of course Microsoft needs to improve on UI and performance but I think we'll get there in time.

Hi anyone have lumia 620 or 520 ?? I had windows 10 on it around 2 months ago , the performance was so laggy and buggy so i had to revert it to 8.1 ... What about now ? How is the performance ? Should i install it?

I installed it on my brother's old 520, it no longer works haha, avoid.

It works on my 520, using as my daily driver. Yes, the past releases were very slow, this one is much better. Posted via the Windows Central App for Android

I feel MS is starting to rush and round up windows 10 mobile but I don't think that's going to help by releasing a half baked "still developing" OS that's what happened with windows 10

W10 Insider is Microsoft's way of getting feedback while they are developing the OS. It is not a public release in any sense of the word. If anyone is uncomfortable with buggy beta builds, they really should not participate./

I have been using W10 preview built 10512 and the older built as my daily driver in my Lumia 930, and I haven't had major issues. I can make and receive calls, send SMS and use instant messaging apps such as Whatsapp, Telegram, FB Messenger, WeChat, BBM and others. I can play games to kill times though I play very rare. Basically, I can do all my basic stuff on my phones with the preview. It annoys me sometimes yes, but thankfully not on the time when I need to make calls or send important SMS. I realized though that 10512 is less stable than the older build, but so far the 10536 is the most reliable of all the builds.

Anyone with a Lumia 520?? How is it running on that phone??

very bad! I back to 8.1 after 3 days

Has anyone installed this build on the HTC One M8? A few builds back I did on mine but couldn't deal with the bugs and lags so went back to WP8.1 immediately and have stayed on that since. Now I"m thinking about giving it another try on my M8 daily driver. Any thoughts on how this new build behaves on this device? Thanks

I've got it installed on mine and is great. I had previous builds on a Nokia Lum 1520, but got the HTC One M8 Windows Phone to replace it via insurance claim due to the digitizer making the 1520 useless. The only things I miss from 8.1 is the double tap to wake and other HTC specific settings. They just haven't published WM10 apps for those settings.

This build is alot better than the last one. I'm running the mobile preview builds on my daily driver since 10136.

I'm in the same boat as Jez, I also have a 930 that I use as my daily driver. I took the plunge and for the most part he is correct, but my biggest complaint is syncing with OneDrive is hit or miss, and I use OneNote a lot for work and hasn't worked for me at all on my 930. I checked, and OneNote Mobile isn't working on any machine I have. Is anyone else having this issue?

Yeah I'm gonna add that OneDrive thing as an issue, seems it'll only take one file at a time, if I try to upload more than one it only does the first in a queue.

Have you tried uploading from OneNote from your 930? Doesn't work and I've tried on multiple devices.

Previous one(10512) is better!

This build is absolutely not better than 521 or 166 in anyway... The whole update process was horribly tiresome for the one,secondly it didn't add anything new.. Then, everything is just so slow.. I am seeing loading and resuming on basic phone, messaging and contacts apps.. Wifi seems to be little off too.. No improvements on store and app downloads and updates front.. I seriously feel something is just so broken in Windows Phone, starting 8.1 and then WM 10 that MS has no cure for.. Posted via the Windows Central App for Android

No not for daily use it is still buggy....... I would say wait for officially released

It seems like its starting to "just work" but email is my issue and the only one i can comment on since i dont have a nanosim for my Icon. Emails come in very strange looking. Like they are not formatted correctly. HTML images in email with letters get "reflowed" instead of resized.

I just want to say I think this article is framed perfectly. The way he set it up at the beginning is exactly the same boat I'm in. I haven't done any of the previous builds because I only have one phone (L925) that I rely on pretty heavily, and I don't have a ton of time right now to fuss around with upgrading then rolling back if things weren't working. I've been anxious to upgrade but I have no issues with being patient. I might jump in on this one, haven't decided yet, but thanks for a good article Jez!

Not sure how it will fare on my budget L535, but sim card is swapped over and Windows Mobile for the coming weeks!

Been running this build as my daily for a few days now. I had been avoiding it but it seems WAAAAAAY better than the previous builds I have tried. Little bugs here and there have been minor on my Cricket branded Lumia 640.

I think this is the best article I've read on WCentral ever. Great writer and a feeling of authenticity about it, rather than fanboyism. More like this please!

Any devs out there know the correct place to report bugs in W10M when running their apps? I am getting a few exceptions in specifically the same place in my app, with users running it under W10M (which of course are not present in WP8.1). They include nice call stacks, and I would like to report them to MS in the best forum.

Mixed bag for me. Lumia 1520 upgraded fine. And in the two days I worked with it, there was no need to restart or reboot, especially after I did a reset to clean it all up. Now reset back to 8.1, though, as issues were a little too much to handle ... see below. Positives : the Outlook apps (Mail and Calendar) just like in Windows 10 are great. Functionality is good and super fast. Word, Excel, Powerpoint and OneNote are...actually useful for once. I use OneNote a lot on my surface and these were great...pinch to zoom and inking would be ideal to add...; Start screen is better. Wider number of tiles really made a difference. The tighter gap between tiles...good. Store...good, especially in the download bit... Edge, for a lot of sites, especially things like Office mix and other media-linked sites...much faster Negatives : general stability...not for me yet. Clunky and stuttery on lots of occasions (but not all the time). Edge has major flaws, like importing favourites and inability to have favourites fronts and centre...not good. We have a web based proxy at work that you have to sign in to. Being a school, we don't have a validated certificate for our proxy server, you you always have to click through a certificate warning. Edge on Win10 clicks through fine and because it remembers my password, it's one more click to get online. Edge on Windows 10 Mobile completely refuses to click through the proxy certificate warning. I know this site is not a risk, so I should (as the user...important) be able to do something to "allow" access through this site. Can't. No access at all. Deal-breaker. More stability and the same Edge as on Windows 10 (with favourites handy)...you've got a customer.

Has anyone tried on 535?? I am very much eager to install it...but just waiting to see any review of this build on 535

10536 is working absolutely fine and smooth in my L920. No problem with battery backup, also no heating problem however few things leads to discontent......
1) Hotspot problem is still there, it gets connected but within few minutes it gets disconnected.
2) Store crashes too much. And download speed is also slow as compare to 8.1.
3) Can not assign ringtones other then inbuild ringtone.
4) Display picture in calling page is round and small as compared to 8.1. MS should not remove good feature while developing new.
5) Have not found tap anywhere to click option in camera.
6) Mails other than Outlook is another pain.can not make different icons for different mail ids.everything is inside outlook.
7) No saperate calender
8) Photos>Folders>Pictures Folder> desired photo folder.....very lengthy process.
9) Phone is bit slow but that can be tolerated as this is TP only.
10) MS has ditched their own apps like Lume selfie, Here City lense, Lumia creative studio etc etc. Dont know what MS is upto, already they are struggling with apps and developers problem and now if they discontinue their own apps ( good apps), only god will be in position to save them from being RIP.

I feel like I can't go back to 8.1 it really feels weird to use 8.1

I use it as a DD...without almost any problems. VERY STABLE

Is it me or are these preview builds quite data thirsty!? I have seen my phone pulling down data from the data network (3G/4G) even when on WiFi. I have had to manually turn of my mobile data connection to save burning through my data plan.

This build is looking good for me on my Lumia Icon. I have the Bluetooth connections I need on my Autos and the performance improvements lacking in the most recent build. I'm planning on keeping this as my daily driver on this device until I replace this with the Lumia 950!

Edge is by far the most disappointing part of Windows Mobile so far. It's pretty terrible and very inconsistent. I'm hoping MS didn't make a huge mistake by getting rid of IE Mobile.

I just installed it on my main driver (HTC One M8). It's my first taste of W10 on the phone, and so far, I like it quite a bit. Everything seems faster(tm), the customization is nice, and (for me, anyway), swype for the keyboard works so much better when texting than it did in 8.1.

Depends on what is important to you. I'm using it now on my main phone. Only "major" feature that is not available for me is Cortana dictation of messages. She's still silent when a message comes in and I will miss that until it's added back. Most other things now seems to at least work, even if they are far from perfect.

Runs great on my Blu Win HD

and then you just miss the sms.i really think that such a basic function should NOT dissapear.so for now both 920 and 930 remain on 8.1.i just need my phones to work.nothing else

Hello everybody! I need help... I have a Lumia 640xl and want to get the latest build of W10 Mbile from my currently WP 8.1. If I decide to go back to WP 8.1 after W10 Mobile installation, there is any chance to loose my phone (red screen, etc) while using Lumia Recovery Tool? Thanks for the help!

I went back to 8.1 from the last W10 build and nothing happened to my phone. I'm also using a 640XL.

Hello, I have a 735... Should I try 10536? Thanks.

I'm liking the Alice in Chains. Here's my question to you Mr. Corden in response to this rather informative, unbiased, thoughtful article: What other music do you have there?​

Can anybody tell me what's the latest build for slow ring?

Don't know what happened but woke up this morning and phone software is trash. No notifications and Microsoft Band connection has returned to garbage. Switched to my other L1520 running Win8.1. It seems to be getting worse than better but I know some good is coming!

My 33 month old 920 is my only unit. I had to roll back to 8.1 from the previous W10 build (long story). I then updated to 10536 and was very surprised at it being almost inoperable. Just before I was going to roll back, I hard reset--something which this site has always recommended after an Insider upgrade. What I ended with was what the author describes. This is not a business phone so for me this build is working beautifully, understanding it is a WIP beta. I am really liking W10 mobile and having been back on 8.1 for a day, I never want to go back again. I have a gaming desktop, a Surface 3, and the Lumia 920, all on W10. Waiting for the 950XL.

Call+SMS blocking, custom ringtones, linked inboxes and T-Mobile US My Account app. Until then, I'll stay on 8.1 update 1 I guess, seeing how I'll probably never see 8.1.2.

I am using 10536 as my daily drive on my L520. Updated 8.1-> 10536. If you update it will appear slow at first, but you will get a big push of app updates from the store. I like to soft reset after a lot of new apps. Running good.

No for lumia 625h. Same bug as first build bug are not fixed like cellular data connection (blank page on cellular data setting) and sms not work. I think this platform might be neglecting us.

just started using it on my only phone.. I've had a few small problems but it seems to be going fine now. My only problem is that I can't download my Australian Speech file to get Cortana working :(

Works fine on my lumia 830, I mean there are a few bugs here and there but they are few and far between, and the bugs that are still active have had no effect on the way I use my phone and what I use it for, they very rarely happen, so if you asked if it was stable enough I would say yes, but be prepared, its not perfect yet.

I use it on my "backup phone", a Lumia 830. Actually, this was my primary driver while I was in Thailand, since my 920 is still SIM locked to AT&(shi)T. It is a little bit sluggish still, but this build has been much more stable and some minor annoyances I had with the previous builds have gone away; although now I cannot get my Calendar to open... Oh another issue that has been a real hassle has been playback (not streaming) via Groove. It stutters pretty often. Anyone else experiencing issues with this? I am thinking that it is because the OS is a bit sluggish on the 830 and interferring with the playback.

Lumia 1020, latest build, hard reset, latest apps updates, Groove Music stops playing so many times! Without any error message nor nothing, just stops playing! With this build I feel the system faster, but the apps are slow and laggy! :/ WhatsApp takes forever to open and writing messages is a laggy experience!

Also, since like 3 builds ago, I can't use the camera within WhatsApp.

Works great on my 635 after four installs, last one I set it up withoud SD card then added the card back in. Love it!

Does Win 10 Mobile address the following shortcoming in 8.1 Denim on an ICON? The Calendar App, with my connected HOTMAIL account, DOES NOT retain calendar events over 3 months old. This is a real problem for me. Has WIN 10 Mobile fixed this limitation?

i want to install this update guys currently i m in 8.1..having l525as my daily driver.reviews please..can i update ma phone?

Soother and the battery life is excellent on my 1320 after a damn hard reset but it still is glitchy as @#@$. Grove music sucks, it always frezzes up and can't remember where it left off if the lock screen goes off, also when i try to activate Cortana the music dosen't pause.

Guys any word on lumia 730/735 ...im gonna upgrade this weekend. Is it worth it?

Ok guys after three days using latest build i guarantee WIFI HOTSPOT hasn't been fixed , first issue is hotspot keep is on but my other phone which were connected to my lumia 1520 was kept discounted first i thought my nexus 6 has some problem with its wifi driver but finally found out the problem is from my lumia with latest build and second issue is hotspot keeps discontent itself when screen goes lock , third issue is when you are trying to put it back on again doesn't work and have to restart I'm a heavy wifi hotspot user and i am telling u it does not fixed , and after i rolled back to win 8.1 non problem
Wifi Hotspot please fixxxxxxxxxx Posted via the Windows Central App for Android

Definitely Windows 10 is not even close to being ready, at least not for weaker, as the Lumia 520. For the third time installed a preview version and realized that simply doesn't work in this phone. After reading in various places is almost done I decided to take a chance again and I was wrong. Right now I'm going back to 8.1 and I don't intend to leave. I've had an iPhone and tested beta versions and since the first version released by Apple was already good enough for everyday use, unlike all versions that Microsoft has released. Missing icons, basic features that do not work, closing applications, screen not responding right nor in the right place. Maybe it's too well on devices with more memory, but do not recommend on devices with 512 MB ... Very disappointed

Looks like Windows 10 for computers the stable version looks like an beta now discovered that outlook calendar don't have the option of import an calendar via csv or ical even and all relies on the web version too bad of anyway s this confirms that Windows 10 still beta rather than stable in the computer side,I wonder if the insiders are taking this seriously or just gets those versions for impress to fans of android or IOS, the phone that am trying the tp isn't my daily one so can risk it

Windows Central on this build is very slow on my Lumia 1520. Tapping a specific content/topic responds after about 5 seconds. :-(

I think so, but the default message app disappeared from my phone with this update. A hard reset did not bring it back, so I had use the link from wp central to download skype messaging beta.

Same thing happened on my Lumia 1520.

i have found that if you reset your phone, the messaging app is missing and I am unable to roll back on a Lumia 920 (supported) is there a way to manually install the messaging app???

This build are great on my Lumia 1520. I use it on daily basis on my work phone. So i recomend it if you are curious of WinPhone 10.

Not to most it's actually a step backwards from the last couple builds. There lack of native messaging is a no-go for most people.

Does anyone know if quiet hours are automatically activated during a 'busy' appointment in calendar like in 8.1?

Anyone else having issues with ringtones not being recognized? I did a full rollback to 8.1 before updating. I have downloaded them to the ringtones folder from Skydrive to no avail. Deleting them and then rebooting before copying them via USB did not work either. Also getting lag on start/lock screens on occasion. Live tile counter for Outlook messages is def. hit & miss

This build is better than 10166. I think it has reached enough stability to be a daily driver. Battery life is lasting more than 15 hours now. And the best part I upgraded straight from 8.1 without a hard reset. Everything, including Cortana working fine. No issues. Will try and test it over the next week and see if I can keep this.

Is it stable without hard reset from 8.1 ?

Anyone having trouble using Cortana to send text. On my phone, she goes through everything and asks if I want to send it. I say yes and it doesn't go through. Sending an email works flawlessly through Cortana.

Hi, Is OneNote on windows 10 mobile better than on windows 8.1? I use OneNote extensively to create and read my notes. However, on windows 8.1's version of OneNote, it can't seem to display math equations generated from the desktop version. Does OneNote on windows 10 have this problem too?

I would use this on the 928 except two builds I have tried haven't played will with Verizon's LTE network (CDMA issues?) I couldn't manually adjust the APN settings as the option wasn't greyed out, it just wasn't an option. I plan to give it two builds an try again, some people just never learn.

I am planning to join using a L520. Anybosy who already tried this build?

I would not recommend this build as for a daily use, I have a L640. I waited about 2 days to know whether it's okay or not to install this build since I was on 10166 (that was more pretty fast and stable for me except the loading screen, I had my hotspot). Finally after some comments I jumped, first reverted to 8.1 then installed the last preview build, everything worked pretty fine til a random reboot...i now have loading screens, lags, cannot see pinned apps for about 5mins, cannot uninstall apps immediately, my overall experience is soooo bad, I cannot even describe. PS: I'm insider in mobile since the beginning with my old 630 that has only 512 of memory.

So can it be a daily driver on l630?

I had to change my opinion about #10536 build after two days of usage... I had the build installed on my both Lumia devices (920, 1020). I did a factory reset for my Lumia 920 and left 1020 without. While 1020 is noticeably faster compared to 920 (due to 1GB extra memory?) 920 has poorer responses. Randomnly affected by Start screening loading, resuming and a long press on the home button display half of the display blank for seconds. The only few things I feel fixed were 1. Elimination of key tones for dialer 2. Faster loading photos app, yet, choppy while playing recorded video 3. Overall, less lags across OS and applications Here are the few things still missing/annoying from my limited usage 1. VPN cannot establish connections over PPTP using CHAP v2 2. No means to set up static IP for wifi 3. Random freezing, forcing the volume down + power button 4. No apps claiming to have taken the advantage of socket broker API (Which has totally confusing detailing over Microsoft support pages) Hoping the next TP build will eliminate minimum the OS performance issues and battery drains (920 manages battery better than 1020 for me)

Does this build compatible with my phone Lumia 625H (nokia Lumia 625 variant)and in my country(Philippines)? I tried installing this and so far it runs very well on my device. I'm almost satisfied with the performance only to find out that I can't send/receive sms but I can make phone calls. I tried soft/hard reset, checking my message settings and even installing third party app(messaging skype preview) but all didn't help. I look in cellular sim setting but my sim application is nowhere to be found. It looks like I'm the only one having this problem. Please help!

Find your device on the Windows Central Forms and read what the "enthusiasts" have to say. I drive an ICON and plan to stay put. I still have my old 822 and have been running the last 3 builds. At least an old device provides a peek at the new email, calendar, etc.

My lumia1520 has issues with call mic. I was on denim but this update brought me to cyan and I think that's the problem.

Battery life was bad but seems to be getting better... Don't know why. Haven't cahnged anything in the way of usage in the last day or so. Still wish the Custom Ringtone setting worked. Can only use those included in the Win10 build!

You are a very brave man. I could never do this on my daily driver. I picked up a 635 and even with that, I still chose the slow ring. For the most part, I haven't had any major problems.

Can somone please explain to me how you supposedly improve something but at the same time break something else like ringtones which were working before? MS is really sarting to test my pacients.

When installing it from a refreshed 8.1., the maps download gave me messages "Download stopped" every 3 Minutes when i was on route without WiFi. Besides that it seems to run quite smooth (Lumia 830). Keyboard sometimes has some delay.

Anyone using this build on a 640 XL? I'm debating because of battery drain issues on the last build and keyboard disappearing when in landscape mode. Anyone else experience this on this model and the last build?

New UPDATE available.. 10.0.10536.1004.. Anyone having it already? what was fixed? I'm just updating now
Windows Central Newsletter
Thank you for signing up to Windows Central. You will receive a verification email shortly.
There was a problem. Please refresh the page and try again.