Is Windows 10 Mobile preview build 10536 a viable daily driver?
A few people have asked me on Twitter if I think Windows 10 Mobile build 10536 is viable for daily use, so I thought I'd take some time to describe my experiences.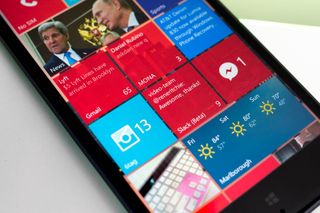 Outside of Windows Central, I work as a general purpose IT manager. I provide technical support, IT deployment and marketing services for various companies. I rely on my Lumia 930 to do my job, and I currently have no other phones to use as a backup.
After hearing positive rumblings internally, I thought I'd take the leap and offer some of my experiences using the latest Windows 10 Mobile build in a day-to-day professional context. Bear in mind that these are just my personal experiences for people who haven't given the insider preview a chance yet. Other user's experiences may differ!
Before you install - be warned
Before considering Windows 10 Mobile's insider preview, please check whether or not your device is supported. There are risks involved with installing pre-release software.
Please read Microsoft's FAQ about the Insider Preview over here, and to join the program, go over to here.
Windows 10 Mobile's productivity apps
My company uses Office 365, an on-site Windows Server (2012 R2) and Azure Active Directory Sync for linking our cloud-based emails to our local PC profiles. I rely heavily on OneDrive for storing company data, OneNote for keeping track of each company's network details, email for communicating with clients, and my calendar for keeping appointments.
For me to continue using this build without rolling back, it was pretty essential that these apps and the features they come with work adequately. For the most part, I'm happy to report that they do.
The new Outlook and Calendar apps are, in my opinion, a hefty improvement over the system apps of Windows Phone 8.1. They match features in most cases, but the new apps exceed the old apps in other areas. Most will welcome the ability to attach any file from within the app with the new file picker (as opposed to sharing from the files app). However, some might miss the ability to combine inboxes from WP8.1. Accounts are accessible inside the app via the hamburger menu individually, and the live tile for Outlook populates data from all accounts. You can pin accounts to the start screen separately with a long-press if you prefer.
Perhaps most importantly, these apps are stable and run smooth as butter on my Lumia 930. I'm running four separate email accounts through mine and haven't noticed a single instance of sudden closing or other UI hiccups.
OneNote and OneDrive are also in a similar boat. They've been refreshed to match the Windows 10 design language, both with hamburger menus. OneNote seems thin on features compared to its PC counterparts, but it works for glancing at information.
I haven't noticed a decrease in functionality or productivity using these apps. They either match or exceed their WP8.1 versions, and offer a tantalising glimpse into future development. OneNote, Word and other Office apps have the option to print to PDF and other devices. I couldn't get my printer hooked up, and indeed the option is missing from the global settings menu, but these important productivity features are clearly in development.
Speaking of in-development features, W10M marks the inclusion of Bluetooth keyboards and mice. I was able to connect my Microsoft Designer keyboard and mouse with ease, making lengthy word processing completely viable for the first time on my L930.
Beyond Microsoft's offerings, I use services like Slack and Trello for organising projects with various teams. Slack Beta and Trello Central are both Windows Phone 8.1 apps but work pretty flawlessly on the latest W10M build.
Microsoft has constantly reinvented its suite of mobile apps over the years. Finally, hopefully, we're at a point where they'll get iterated upon, instead of overhauled.
Build 10536's general usability
What about W10M's standard functions, photography, sharing, keyboard? I'll bullet point these features for the sake of readability, but overall my experience has edged on the positive side.
The swipe keyboard #seemsfaster, however, the predictive texting seems to have lost its marbles (at least with British English). Often, random words capitalize in the middle of sentences, and I can't seem to be able to train it to say "lol" without caps. They're not huge issues by any means, but it's additionally annoying when word highlighting for corrections doesn't always work on the first tap.
File attachments seem to be hit-and-miss. The ancient Kik app no longer allows you to attach photographs, and even some of the more up to date apps do not work with the new photo picker. Some of my apps seem to work fine, though. Including Whatsapp, Facebook, Messenger and Tweetium.
You can't take photos via the photo picker in W10M, meaning you have to shoot them separately.
Microsoft Edge is a mixed bag. The app removes some of IE's functionality, such as the ability to swipe backwards and forwards through your recent web history, as well as data syncing to the desktop. It uses a new rendering engine that should play more nicely with websites designed for Webkit browsers (Chrome, Firefox, etc.)
Some websites load faster and run more smoothly thanks to the new engine, but some websites that worked fine in IE and even Edge for Desktop display entirely broken in W10M Edge. For me, the issues have ranged from fields and text being un-selectable to graphical anomalies and crashing.
Basic functions like calling, texting, WiFi, Bluetooth and mobile hotspot all seem to work as intended.
My battery life doesn't seem to have been impacted a great deal, but this is certainly not the case for most users.
The new camera app is effectively Lumia Camera re-skinned with Windows 10 iconography. Rich capture still functions in the same way despite utilizing the new photos app. Living images will return in a future update.
They removed my favourite accent shade of crimson, along with various other colours. Sad face.
Biggest drawbacks
Instability is the biggest drawback of this build. While it's a vast improvement over the previous one, you might find yourself frustrated by some of the glitches outlined above, particularly with web browsing. Anecdotally, I've heard reports of WiFi failing, start screens hanging and impeded battery life as a result of joining the preview.
More polish will rectify some of my other issues. I think the calls app could use some design improvements, dedicating an entire bar to the name of my network seems like wasted space. The photos app has some of the same bugs as the Windows 10 desktop app, like stalling when trying to over-write a picture you've cropped. Edge compounds these experiences; it seems quite far from completion.
I'd like to stress though that this is, indeed, a preview build. By opting in, you're acknowledging that you're an enthusiast signing up to help provide feedback and shape the future of our favourite mobile platform. If you aren't prepared to accept the potentiality for bugs, I wouldn't consider it.
Largest benefits
The biggest benefits pertain to the new apps Microsoft have created. While there's still work to be done, Outlook, in particular, is a big improvement for heavy email users. Xbox Music has been reinvented again, becoming Groove Music, and since its most recent update, it easily beats Xbox Music on WP8.1. As of writing, the Xbox One app for W10M was updated once more bringing it closer to parity with the desktop version and apps like MSN Weather and News showcase the uniformity of W10 universal apps.
Enthusiasts will get to see and help the platform develop ahead of its launch with the 950 and 950XL in the coming weeks. Microsoft has previously rewarded the most prolific feedback providers with trips to Build and other Microsoft events.
Should you install Build 10536 on your main device?
If you're the sort of person who is annoyed by the little things, or simply doesn't want to risk a voided warranty, I think it's still a little too ropey for the general populace.
If you're like me, an enthusiast without a spare device, I think Build 10536 is a good entry point to the Insider Program.
Slight annoyances aside, there's simply been little room to complain. I haven't felt any negative impact on my day-to-day usage, and I no longer feel like I'm missing out. If the worst should happen, you can always roll-back using the recovery tool if you have a PC nearby.
Windows Phone users have had to put up with a lot of setbacks over the years. Platform reboots, apps removed or overhauled, Google's anti-competitive behaviour, lack of devices, and so on. Daniel Rubino has outlined the difficulties we've been experiencing as enthusiasts recently, and I wholeheartedly agree.
I have felt pretty pessimistic about the future of the platform over the summer, but Build 10536 has certainly helped take the edge off. It's still a work in progress, but it's genuinely encouraging to get the actual software on your phone, as opposed to simply reading about it. The seeds of fully universal apps are in W10M, offering developers a gargantuan audience encompassing Xbox One and Windows desktop. Seeing a Bluetooth mouse cursor on my Lumia's screen offered just a tiny, tantalising glimpse at the possibilities for Continuum.
Creating a platform that is intuitive for use across all devices hasn't been easy, but I believe we're finally here. If you have a supported device, and accept the risks and responsibilities, I think it's time to join the party.
Are you in the preview? How have you found Build 10536 so far? Furthermore, if you have any questions regarding specific apps and functionality, I'll try and answer them below.
Get the Windows Central Newsletter
All the latest news, reviews, and guides for Windows and Xbox diehards.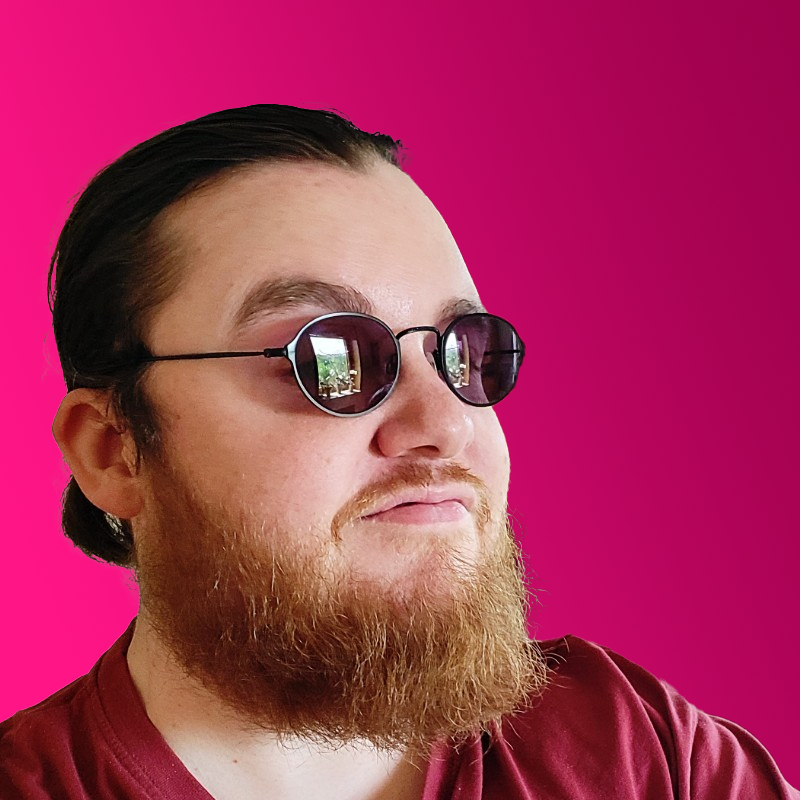 Jez Corden a Managing Editor at Windows Central, focusing primarily on all things Xbox and gaming. Jez is known for breaking exclusive news and analysis as relates to the Microsoft ecosystem while being powered by caffeine. Follow on Twitter @JezCorden and listen to his Xbox Two podcast, all about, you guessed it, Xbox!