Windows 10 October 2018 Update now fully available for download
Anyone can now manually check for and snag the update.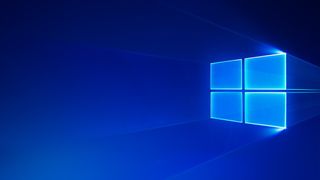 (Image credit: Microsoft)
The Windows 10 October 2018 Update hit an important milestone this week, becoming available for anyone to manually download via Windows Update. In an update (opens in new tab) to its support page, Microsoft says the update is now "fully available for advanced users who manually select "Check for updates" via Windows Update."
That said, there are still some Windows 10 users who will be left out in the cold if they attempt to upgrade.
Though Microsoft has resolved a number of the upgrade blocks for the October 2018 Update, it still has four blocks in place for issues related to AMD HD2000 and HD4000 GPUs, Trend Micro software, F5 VPN clients, and "certain new Intel display drivers."
Full availability comes more than two months after the October 2018 Update initially stumbled out of the gate, with a file deletion bug eventually causing Microsoft to stop the rollout. Microsoft began pushing the update out again in November, taking a more deliberate approach.
Dan Thorp-Lancaster is the former Editor-in-Chief of Windows Central. He began working with Windows Central, Android Central, and iMore as a news writer in 2014 and is obsessed with tech of all sorts. You can follow Dan on Twitter @DthorpL and Instagram @heyitsdtl.
Nope, doesnt work. Surface Pro 2017, UK.

Update on the Update :P I had it in Mainstream, has to be in Mainstream Targetted in advance options, downloading now :)

Lol Like so many Microsoft things.

Oh well, i decided to do a reset and start from scratch on Surface Pro 2017 (i7) - Windows Hello doesnt work, having brightness issues, cant get hibernate to work, grrrr have installed all the drivers from MS webshite. So annoying, they screw up the first release then release bug ridden filth.

Not for me neither (XPS15 9570)
Maybe that's this "certain new Intel display drivers" block ? Any precision on this ?

There is another WC article detailing the Intel cards supporting the new drivers and how to manually install them if needed.

Also read that its not recommended for SUrface devices somewhere as its custom drivers.

If I remember correctly I have an old laptop and it has I think one of those amd IGPUS that are on the list. I remember it had the first build of windows 10 and I just never used it since but the graphics driver worked just fine, then I wiped it and reformatted with I think 1803 and then all of a sudden the display drivers wouldn't work at native resolution. I forget what I did but I eventually got it to work again. I don't quite understand how this stuff works because if the driver worked just fine in prior versions of windows, why can't that carry forward?

Just download the media creation tool and manually update

Since the first release of the Windows 1809, I've checked manually every single day if the update was available for me and still nothing. I guess I'll either wait a bit more or have to download the media creation tool.

Please wait. This thing caused so many problems, it's not even funny anymore

Yeah, I also think we should just wait to get this update and not be impatient. Thank you for my avatar, LUL

I got the new update last week on my Surface Pro 2017. I lost all my data and I hadn't made any backups. 20 years worth of data!!!!
Haha, just kidding!
No problems to speak of, except I just noticed that opening the Type Cover isn't waking the tablet like it should. Other than that - I actually think the OS is zippier (maybe my imagination? Maybe the Surface firmware update soon after is what did it?). The little refinements make 1809 very nice to work with. Timeline isn't the laggy nightmare that some people had been experiencing - thank god - but it still somehow loses items that should be there that aren't (but are, for example, in Cortana's pick up where you left off). Overall, good job, Microsoft.

This update broke the display drivers on my laptop. Displayed at the lowest resolution possible, then wouldn't display at all. Had to completely reset it. What a pain.

Did you try reinstalling The graphics driver
or checking for a newer version.

Windows Home on high end gaming laptop, still no update available via Update & Security even when clicking Check for updates

October 2018 Update: No update!
November 2018 Update: Nope!
December 2018 Xmas Update: Nada!
January 2019 New Year Update: To be seen! MS is breaking its record!

Well, that's what happens when you don't have a dedicated QA team. The poor souls in the dev team must be so over worked that silly bugs are slipping through. The main reason you have a QA team is that fresh eyes can spot buggy code much faster and effectively. As a developer writing the code will have looked at said code for perhaps countless hours, it's like writing an essay where after awhile you begin to autofilling text, grammar and spelling in your mind instead of typing it. Unlike a wordprocessor, there is no spell checker for buggy code thus you have to spend countless hours going through it to make sure you've got clean code. However given the highly pressurised situation of the constant re-orgs and decisions based on telemetry (thus in this case performance) that added stress will cause people to find short cuts to meet deadlines. Therefore we are going to see higher spates of bugs in the general public. The only other option is to slow everything down, take a break and go throw it with a fine tooth comb. This means the development of features get's delay, amazing features planned get axed or pushed adinfinitum into the future, current implemented features get removed as there is literally no support for them and time to get them integrated with the os and/or applications. All this because the penny pushers want to save as much as money as possible by not re-hiring the QA team.
Windows Central Newsletter
Thank you for signing up to Windows Central. You will receive a verification email shortly.
There was a problem. Please refresh the page and try again.