Windows 10 version of Dell Venue 8 Pro tablet leaked, due in November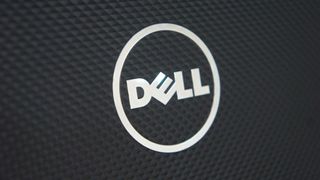 Dell has plans to launch a new version of its 8-inch Venue 8 Pro tablet with Windows 10 pre-installed sometime in November. That's according to some leaked sales slides with information and images of the business-themed tablet.
According to the slides posted by Giga.de, The Dell Venue 8 Pro 5855 tablet will run the 64-bit version of Windows 10, with an Intel Atom x5-Z8500 processor inside. Buyers of the 8-inch tablet will have the option to get one with either a resolution of 1280x800 or 1920x1200. The tablet will support up to 4GB of RAM, but there's no word of internal storage options. The tablet will have Wi-Fi support, with the option of adding cellular wireless hardware as well.
The device will also have Intel's RealSense 3D camera built in as well for an upgrade option.
The slides did not show a specific price point for the Dell Venue 8 Pro 5855 tablet, but that information will likely be revealed closer to its November release date.
Source: Giga.de; Via: WindowsBlogItalia
Get the Windows Central Newsletter
All the latest news, reviews, and guides for Windows and Xbox diehards.
Will 8inch tablets run full windows or a tablet version of windows 10 mobile

7 inches and above run the desktop version of Windows 10

I guess it won't come with Windows desktop version of WIndows 10, instead devices of less than 10" are loaded with Windows 10 Mobile, which is good choice IMO.

You are wrong. Devices less than 8" will have Windows 10 Mobile. The new Dell Venue 8 Pro will have the full Windows 10 version with the desktop. Some people are saying Windows 10 Home, others are saying Windows 10 Pro. I am in the camp of people saying Windows 10 Pro. My main reason for this is that under the Advanced Security bullet it includes the TPM (Trusted Platform Module) for full disk encryption. In Windows 10 Bit Locker is used for full disk encryption and it requires the TPM. Bit Locker is a feature of Windows 10 Pro and Windows 10 Enterprise, not Windows 10 Home.

I think 7 inch tablets were the max for the mobile version. I could be wrong though. It's rare, but it happens.

Probably win10 home (full version).

Under the Advanced Sercurity bullet, it listed the TPM chip. So this device should have Windows 10 Pro.

Full OS definitely because it's Pro.
If you're talking about iPads well....

For a 8" device, I'd rather want to try Windows 10 mobile on Cherry Trail CPU and 64-bit, this is just like the equivalent specs of a Galaxy Note 5 or slightly less than an iPhone 6S/iPad Pro

Lol, that's a good one :D

Any device can run any OS type no matter the screen size... If an OEM wants to make a 2" AIO with full Windows they can do so. If an OEM wants to make a 200" tablet running Windows mobile they cam do that. The sizes were references from MS and nothing more.
If you don't know which OS a device is running look at the CPU. The Atom X family only runs the full OS.

So why doesn't the Surface 2 get Windows 10 Mobile?

What has that got to do with any of things I said? MS made a choice not to give it W10 Mobile...

That is not correct, Mortenvs. There are only so many supported display sizes for Windows 10 Mobile, and they max out at 7 inches (or "Under 8 inches" in other spots). It is not just a reference in the same way that "1 gigahertz (GHz) or faster processor" isn't a reference for the desktop edition. This is a link to the published minimums for all the editions of Windows 10. https://msdn.microsoft.com/en-us/library/windows/hardware/dn915086

You're correct. I'd forgotten about that.

>>The Atom X family only runs the full OS Do you work at Microsoft? There have been clues that an Intel Windows Mobile phone will come out in 2016, so I would like to know if you have any links to proove this.

No, but that doesn't have anything to do with what I said. I was sure that the new X line of Atoms didn't run mobile OSs. After checking intels own specs, I can see that they are listed under "Processors for smartphones and tablets", so I was wrong.

It will run full Windows. I own the first Dell Venue 8 Pro and im running full Windows 10 Pro.

I'm not aware of any non-phone that does, or will run Windows 10 mobile.

Your choice.You can switch.

Atom X5 is a platform capable of running standard Windows OS. Given that Windows 10 supports Tablet mode, it is rational to think that this machine will run full desktop version of Windows 10. Even so if you consider that Venue lineup is primarily a business machine category.

But crap resolution, doesn't hold a candle to the HP Pro Tablet 608 (8 inach as well)

1920x1200 on an 8" screen is "crap resolution"?

Did the last version have a stylus too?

Yes. 1st version stylus had issues, revision works great though.

Yes (separate purchase), but mines stopped working with win 10 it seems and I haven't found a driver update or support article to say how to fix it.

Yes, and it looks to be Wacom-enabled, so an upgrade over the current version. Good news there, I think.

I will definitely be upgrading to this. The absolute only thing I don't like about my DVP8 is the terrible screen resolution. I'm also happy to see they're going with a Wacom stylus this time around rather than Synaptics. For some reason, the synaptics styli seemed to have a lot of issues for me with reliability and battery life.

Go dell launch a win 10 phone for enterprise in November!

Dell already said they don't want to be in the smartphone business.

Maybe they will re-sell and support the new Lumias, like they are doing with the Surface.

Hey dude, I got a Dell Phone!

I really liked the old one's design, but the screen was disappointing and it was iPad Mini price.

Please have a keyboard dock with USB port. Or have the tablet with USB port itself. Pleaase!!!!

My current-gen DVP8 came with an On The Go cable. A minor inconvenience, but it worked. Maybe they'll add a USB-C port to this guy?

Makes for a better press shot than Win 10 and all the wasted space around the single narrow column of tiles.....

It's a leak of an internal document...

That was the point, this is a very suspicious leak.

Because Windows 10 start screen looks terrible on tablets.

FINALLY! I've been wanting to replace my iPad Mini 2 with a 8" Windows tablet, but I couldn't justify replacing a Retina display with a 1200x800 display. While 1920 x 1200 isn't Retina, it's still a high enough res for me to dump my iPad. I will definately get one.

Definitely will get the 1920x1200 version.

Why is it showing Windows 8? They could have used a Win10 Beta shot

You think it really matters for internal slides? That's like asking why your rough draft of a term paper is not spell checked, c'mon.

I hope they use the design of the Android one they have

Yeah, I was hoping for something like this too, though the fact that it's got a 3D camera means that at least some things are coming over.

I just got a Lenovo Thinkpad 8 and I I'll get this when this arrives. The bigger RAM and stylus support are huge pluses, the NFC and better chipset are great as well. I'm afraid though that 4gb ram + 1080p would be prohibitively expensive.

I'm glad someone is carrying on and improving Windows 8inch tablets. I have an Acer W4 and it is so useful. I'd almost want to get this dell and put Win 8.1 on it as Win 10 is not a good tablet OS yet espcially for smaller tablets. To much screen space is wasted by static taskbars and gui's and their is no full screen touch orineted web brwoser like Metro IE.

Don't worry, they'll come.

Thats the problem with MS - features are always "on the way". MS is a bunch of engineers and no good marketing and designer teams...

I'll wait to see what Wintel have in store

Maybe I'll get this new one after potentially bricking the original DV8P with the Insider Preview... :P

It will be interesting to see what all is announced over the next couple of months. I want something to replace my Nexus 7 (2013). I really want something with the 3:2 aspect ratio of the Surface; that works much better for internet browsing and reading on a small device. This device is definately worth looking at though.

I am also looking to replace the orginal Nexus 7. I also aspect ratio of the iPad Mini or the newer Surface. I am also hoping that Amazon rewrite the Kindle app as a universal app.

Does "world facing" 3D camera mean that it's on the back? The only reason I want a depth sensing camera is for Windows Hello and if it's going to be on the wrong side of the tablet it's not going to be used for that.

Yes it is on the back for 3d recordings and such.

Comes with Windows 10... except note the Windows 8 start screen in the image... other than that, I've already upgraded to Windows 10 on my original release version. Works great!

I still have and use the original dv11pro and love it. Works great with win10.

Wow, my next tablet confirmed. The stylus is pretty decent now.

Looks like a solid upgrade frmo last year's model. I love my DV8P!

Missing the Windows button, so much more important in Windows 10 without the Charms. Also missing: Hdmi out.

I would love to see something like this with a pro version of win10 on board instead of home. I mean, technically I could put pro on it... but as I learned this summer, it is often difficult to upgrade tablet OSs. Now they just need to release a new XPS12 style laptop with the ferris wheel flip display and a nice keybaord and touchpad! I would love to see an upgraded version with a slightly larger 13-14" display, less bezel, and SD card support... loosing a little weight would be nice too, but not required. Other than that my XPS12 has been the absolute perfect laptop, and it has been sad to not see the line continued.

FYI, you can upgrade your license to Pro in place without reinstalling. The software is basically the same, it just enables Pro features.

I have a Dell Venue 128gbssd - 11 PRO (7140) with the intel M-CPU and have loaded/upgraded to Windows 10 PRO - 64 bit (From the win 8 pro-64 it came installed with) and it is awesome! Everything seems to works great, especially when docked on the battery/keyboard and with WIN 10, it turns it into a full desktop mode device by choice! If I dock it on the DOCKING STATION to hook it up to my external monitors, I can choose either mode there as well! Worth looking into, the keyboard and docking solutions for the 11 PRO are impressive.

Very nice specs, but I would put Windows 8 on it as pictured.

Wonder how much more powerful that CPU is versus first gens like mine.. Hoping Dell stepped up the build quality as well. I have 3 DVP8's in for repair right now at the MS Store. Mine has an issue with 20GB mystery space being used up with files associated. And no its not a partition or the OS or previous OS. It needs to be formatted and redone from scratch. My gf's DVP8 had the SSD go faulty and in with Dell. My buddy's DVP8 had issues with his USB port no longer taking a charge. I can also recall the countless issues with WiFi dropping or showing limited connectivity as well. Turned out to be a Windows update that caused it but still...

Let's not get too excited until we see pricing. I'm glad they have "fixed" my biggest complaints with my original DV8Pro, the resolution and the wonky stylus. But I have a sinking feeling that the top of the line option that everyone will want is going to come in over $500.

I wonder if their active stylus will still work as bad as in the past...

We have three of the first Gen DVP's and while we love them, there are some limitations. Resolution is solved in new device and the cherry trail atom should hum along just fine but c'mon Dell, you prioritize hands free logins over a GPS? 8" is a perfect size for navigation and right now I can't use the dell for nav without some external USB GPS (read:old as dirt). I would love to upgrade but no GPS is a deal breaker for me, and so cheap to add in I would think. Also Miracast on my dvp sucked ass when I tried last year. Not sure if an update has resolved that or not.

Great resolution - check. Stylus - check. LTE - check. I think I might definitely have to get one of these.

This tablet was an absolute piece of shit. So is my Surface R/T.

I hope it keeps the good price point and distribution. Till this day there are people selling and buying Dell VP 8 everywhere and is a good sign.

Will this have the voice on wake (Always Listening) feature?

If it's priced competitively I'll definitely look out for it. Especially if that screen is half decent. I've been looking for a solid tablet with at least a FHD screen.

I hope they will do a 7000 series tablet as that series which runs Android looks great from a hardware perspective, but I have no desire for an Android tablet. The 5000 series leaked he​re looks pretty cheap, I want something nicer

To be a true Pro tablet it should come with 64GB, 128GB and 256GB of internal storage options. It should have support for N-Trig Surface Pen too. Also, as it was announced, this should come with Windows 10 Mobile OS, not the desktop version.

The tablet will not have Windows 10 Mobile, it is an 8" tablet. This is per Microsoft guidelines - any devices less than 8" will have Windows 10 Mobile all other devices will have Windows 10 (Home, Pro, Enterprise).

Kool. What about the 11 Pros?

Basically exactly everything I'd wanna see in a small size tablet, or any modern tablet for that matter. Now let's hope the price is sane. 1200p, 32GB, WiFi version should be $250max if they wanna actually sell this thing.

Love my DV8P. Its awesome and use it just about every day. If this upgrade is worth I'll be grabbing one.

The surface 3 uses the Atom x7 while the Dell uses the x5. I wonder how they compare and at what price difference.

Just make it a nice aspect ratio for reading and have a good stylus and I'm sold. I just need to take notes and basic but modern flash. Wish there was one with a bigger display.

I would put Windows 8.1 on it.