Windows 10X is on ice as Microsoft focuses efforts on rejuvenating Windows 10 desktop instead
Don't expect Windows 10X anytime soon as the company focuses on making Windows 10 better instead.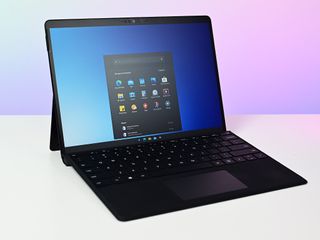 (Image credit: Daniel Rubino/Windows Central)
What you need to know
A new report claims Windows 10X is not happening this year.
Microsoft is focused on rejuvenating Windows Desktop instead.
A new report from Petri today claims that Microsoft has put Windows 10X on hold indefinitely, with no plans to bring it to market this year. This comes after Microsoft publicly delayed Windows 10X, promising a launch in 2021 that would come first to single-screen PCs. Now, it looks like that plan has been totally scrapped, and 10X is now on the backburner as Microsoft refocuses its efforts on the full version of Windows 10.
I can confirm that I've been hearing the same over the last several weeks. Microsoft halted Windows 10X internal selfhost testing in February, and hasn't restarted it since. Microsoft used to offer 10X selfhost builds for a number of Surface devices, but all of those selfhost images have been removed from the internal portal, and movement on 10X as a whole has grinded to a halt.
Windows 10X is an a rough position now that Sun Valley is in the works for Windows 10 desktop. Microsoft's Sun Valley effort aims to reinvigorate the Windows Desktop with modern user interfaces and experiences, and that includes bringing over many Windows 10X innovations to the full version of Windows 10. This leaves little reason for Microsoft to ship Windows 10X this year.
Perhaps Microsoft will revisit the idea of Windows 10X in the future, but for now it's not happening, as all of Microsoft's efforts are focused on bringing Sun Valley to life in time for the fall release of Windows 10. This update will be the biggest for Windows 10 so far, introducing a new UX, iconography, sounds, features, and more. It's going to be a Windows 11 in all but name.
Some of Windows 10X's advantages, such as faster Windows Updates, lower spec requirements, and a locked-down, state separated OS image are things that Windows users are going to have to miss out on for now. Microsoft could work these things into Windows Desktop in the future, but that's just speculation. The Sun Valley effort is mostly about the UI and UX layers, not underlying technical OS changes.
Microsoft's money maker is Windows 10, with over 1.3 billion users. It's right for Microsoft to cater to that market first before trying to launch a new version of Windows that can only be acquired by buying a new PC. If Microsoft is able to modernize full Windows 10 in a similar way that it did with Windows 10X, the need for Windows 10X becomes less obvious. And that's exactly what Sun Valley is doing.
Microsoft is expected to talk more about Windows in the next month or so at a rumored dedicated Windows event. Microsoft wants the world to know that "Windows is back," with a shiny new release and a reinvigorated effort to make it the best OS in the world. Windows 10X not happening is a major blowback, but the things Microsoft has in the works for desktop will likely overshadow Windows 10X anyway.
What are your thoughts? Do you think Microsoft should prioritize Windows 10X over trying to modernize Windows 10 desktop? Let us know in the comments.
Get the Windows Central Newsletter
All the latest news, reviews, and guides for Windows and Xbox diehards.