Join us for a new round of Windows Central Gems! #DoMoreEveryDay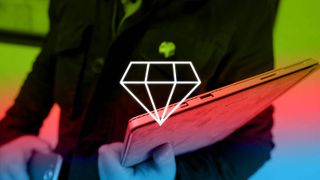 #DoMoreEveryDay
With Windows 10 Gems!
With support from Microsoft (opens in new tab)
#DoMoreEveryDay with Microsoft, Windows 10, and Office 365!
Need to get work done? There's a good reason why you're either using Windows 10 or thinking of switching. Microsoft and its partners are busy improving the Windows 10 experience with new apps and services every day, and we like to feature a few of those new experiences with our Gem campaign.
Starting Monday, May 30th we are kicking off our #DoMoreEveryDay, our fifth installment of the Gems in conjunction with support from Microsoft, who is picking up the tab on the assortment of prizes we will be giving away with each featured app! The goal is for us to take the time, review, and try out new additions to the Windows Store that you may not know about, or have not been exposed to in detail.
As you can likely tell by our new hashtag and theme this round we are focusing on productivity and how to streamline your work life. After all, one of Microsoft's strengths is their apps, services, and partnerships that make the world go around for those of us need to get things done.
What to Expect:
Beginning on Monday, May 30th, we will start publishing a new Gem feature every other weekday (think Monday / Wednesday / Friday). As the last time, we will be covering 12 apps, pushing us all the way through June for a whole month of coverage.
With each feature article, we'll also be running sweepstakes to win prizes related to that day's theme. Participation will be easy, with multiple chances to win!
For those of you who follow @windowscentral on Twitter, we'll also be taking the Gems conversation social. So if you are not yet following us, now would be a good time to start!
Feel the love,Spread the Word!
We really love bringing events like these to you, and we try to make it as much for the community as it is for us — and we delight in helping raise the awareness of the awesome apps available in the Windows Store to a broader audience.
And of course, huge thanks goes to Microsoft for once again supporting us in running Gems. Not only do we love being able to do this series, but we also love changing it up each time to bring a new focus to the Windows ecosystem and this time around is no different. Many of our featured apps will be brand new or things we have not covered in detail before, so it's a learning experience for us as much it is you.
Help us make this a fun series – be sure to join in and spread the word!
Follow Daniel for even more #DoMoreEveryDay
Twitter: @Daniel_Rubino
Instagram: daniel_rubino
Windows Central Newsletter
Get the best of Windows Central in in your inbox, every day!
Daniel Rubino is the Editor-in-chief of Windows Central, head reviewer, podcast co-host, and analyst. He has been covering Microsoft since 2007 when this site was called WMExperts (and later Windows Phone Central). His interests include Windows, laptops, next-gen computing, and for some reason, watches. Before all this tech stuff, he worked on a Ph.D. in linguistics, watched people sleep (for medical purposes!), and ran the projectors at movie theaters because it was fun.
...and I can win something right :)

and it's US only again, right?

Damn! you just reminded me pf that sad news.

Do you REALLY want all of us to move to America? Why can't we in Europe also get something? Like Microsoft Band, SurfaceBook and free stuff?

And us in Africa? I love my phone and Windows 10 but the lack of offers, products and Apps in South Africa are limited, almost non existent!

Tell me about it SA has nothing and its even worse in DBN for some reason we get less than JHB and CPT

So true, struggle is so real. No Groove Music support, no authentic Cortana for SA, no Microsoft vouchers available like istore and android( Which is a great way of publicity for the platform in my regard I think). However I still enjoy Windowsphones, currently Lumia 950, have some hardware problems which is sad . But if I'm going to have a option to replace my handset to another platform..it might become more likely..even thought I hate Android and iPhone

Well, more posts to ignore if this is not global again

I mean, the posts are still global. You can enjoy them anywhere!

In this particular case, no. The Gems is a combined experience of rich analytical posts and prizes. If I can't participate in the full way, the other part don't interest at all... Posted from Nokia Lumia 730. Windows 10 Mobile build 14332

lol, Member for 1 year 8 months leaves a comment to tell us he won't read an article because no prizes, fine with the other 99% of our content that doesn't have prizes. I have a feeling he'll read the articles anyway, not like anyone could prove he did.

It's simple, I ignore contest that I cannot join. As said above, the posts contain rich analisys of apps and gadgets that can be interesting to discover, but is a bit frustrating not be capable of winning the prizes, so I preffer skip it. It's a personal choice, nothing more. Sorry for any misunderstanding, and thanks for the attention. Posted from Nokia Lumia 730. Windows 10 Mobile build 14332

You sure do come with a knife in the comments section. :P :D

While I'll still follow, read, enjoy the work you people do...
How about some microsoft store gift-cards next time, That would be easily do-able and would involve people from all around the world...

It doesn't work like that when they are footing the bill for the contest. It's not our call and it's not about shipping a product.

I can't enter the contest as the app keeps crashing lol. Maybe focus on that ;) that tip is free, you're welcome.

Yay! Posted via the Windows Central App for Android

oh sad news it just only for US.

I'm ready to win - Love from Texas, USA

how convenient. NOW Texas is part of the union /s

I am super excited!! Thank you for the awesome chances!

lol I think I forgot it was US only, cmon guys be more flexible, I order things from the US all the time and amazon ebay etc don't seem to care whether I live at the address they ship my items to anyway, I'm probably not alone

I mean, we know a larger portion of audience is non-US, but Microsoft is footing the bill for the prizes and they have allll sorts of tax forms and requests to put in for it. They don't just write a check, unfortunately. When we foot the bill for contests, we make it global. So it's either we say 'no' and everyone gets nothing, or we do this and some lucky people get something.

Couldn't you get the prizes and ship it via USPS to any global location? The winner wouldn't mind paying the small price USPS charges. Plus they probably wouldn't be getting import charges when you ship via USPS (government-owned shipping company). At least that's how it has been for me for years when an eBay seller ships stuff to Canada via USPS, and same thing applies vice cersa when I ship from Canada via Canada Post (governemnt-owned shipping company) to the US.

I have to shell out money I don't have... my surface is actually defective and my band got stolen. Posted via the Windows Central App for Android... I'm sorry

As prizes can only be won across USA, i want some store apps free.. •_•

Okay, if you can't do physical products, at least include more gift cards that can be used in the Microsoft store and the windows phone app store. Or discount vouchers for various stores worldwide for Microsoft products only.

I follow Windows Central for the great stories, incredible insights in all things Microsoft is doing, but most of all the reader comments, some which are funny, insightful and at times leaves me shaking my head in disbelief. Thanks for reading.

lets follow you than .....

I'm in. I love hearing about new ways to #DoMoreEveryDay. Here's the deal, even if I enter I never win anything anyway. What's the difference? An illusion. It's about celebrating the AWESOME that is our platform.

So let me get this right ... Hummm Microsoft push the "global technology - one system to fit all", they support geographically dispersed collaborative teams, but a competition that is designed to kick off a marketing campaign supporting the benefits of collaborative working through the use of Office 365 is limited to the US. Does anyone else follow a simularity between this competition & World Series Baseball ? - Limited participation Needless to say that I will follow the events, and articles. But I cannot help the feeling that Microsoft are begining to shoot themselves in the foot - with a howitzer. They are begining to alienate their supportive user base. .. Failure to update all of the Nokia Lumia phones. The 1320, was removed from the list of supported products overnight - why? As an owner of this phone - that runs Win10 very capably - I did not receive any form of notification that it was being removed from the lifecycle. Heck once it was removed, they hadn't even includeed the device within the sunset list - those retired products. Guys get it all sorted, and get it sorted prety bleedin' quickly otherwise you will find that your user fanbase has migrated from the Windows environment across to the droid & fruit base ... Please find your base & apex because you will need it very quickly. Arthur

I can't believe it's ending already.

Do more every day windows....
Windows Central Newsletter
Thank you for signing up to Windows Central. You will receive a verification email shortly.
There was a problem. Please refresh the page and try again.