Windows Central Podcast 89: Andromeda Talk
By Zac Bowden last updated
This week on the Windows Central Podcast: Windows 10 Redstone 4 gets released, more Andromeda patents surface, Windows 10 Lean, and more.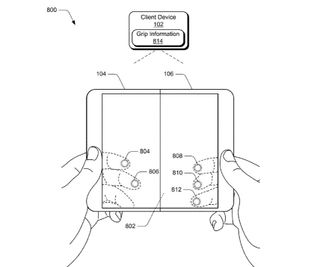 We're back with another exciting episode of the Window Central Podcast. This week, Executive Editor Daniel Rubino and Senior Writer Zac Bowden talk general availability of the Windows 10 April Update, new Andromeda patents and how Andromeda is not the Surface Phone, Windows 10 Lean, Xbox, and a whole lot more.
Help us make this show the best Microsoft podcast in the world. Tell your friends, share it on social media using the hashtag #wcpodcast, and give us a five-star rating wherever you download your podcasts! Thank you so much for listening!
Show Notes
Subscribe to the podcast
Hosts
Make this show great by participating!
Send in your comments, questions, and feedback to:
Zac Bowden is a Senior Editor at Windows Central. Bringing you exclusive coverage into the world of Windows 10 on PCs, tablets, phones, and more. Also an avid collector of rare Microsoft prototype devices! Keep in touch on Twitter: @zacbowden.
Hey guys, I know this episode is rather late. I've been super busy this week preparing for Build. Sorry about that! For those wondering, there will be no LIVE recording of the Windows Central Podcast this week. We'll be recording one at some point during Build, so stay tuned for that.

Do you have the wrong link in the Download directly: Audio part? IT takes to 088

Link should now work properly.

Don't let it happen again🤓

Surface Scribe Professional
Surface Scribe Audiophile
Surface Scribe Producer
Surface Scribe Author
Surface Scribe Artist
Surface Scribe Photographer
Surface Scribe Educator
Surface Scribe Student
Surface Scribe Accountant
Surface Scribe Athlete
....
I'm losing it.

Somone said Surface Pad at one point. thought that was neat and could rival the already dying to Surface iPads...;)

Actually a quick reading of Apple quarterly report shows that the iPads sales are up.

Ummm, it's not too bad, but it's kinda run of the mill... Whatever that means.

What about Surface Toilet? We need that as long as we go to the WC with the phone 😂

You, know.. My doctor says using your phone at the toilet causes hemorrhoids..
...........
Needless to say, I stopped bringing mine with me😣😣😣😣😣😣

How about surface givitiafuckinbreakrodney!

Nope. It has to be called the 'Surface Commitment' or some such so people can be sure that MS are not doing their usual half hearted approach. Otherwise they may as well just call it the 'Surface Trench Shovel'.

Surface Fold is a better name all around because if it fails to sell the name remains indicative!

The latter more likely than the former.

Better be "Surface Marketed", or it's gonna end up being"Surface Windows Phone"😂😂😂

It will be Surface Phone and Microsoft will try to redefine what a smartphone is. Apple didn't try to say the iPhone wasn't a phone, they simply redefined what a phone was. That is what Microsoft has to do. They have to have the hardware and software to do that. I don't see how they bring such revolutionary software if it is based on Windows. They need a new platform that doesn't make concessions.

I like Surface Note. Surface PDA.

Possibly.. They did drip Pro from the current Surface line... Maybe for a reason??

Just Surface Fold...
...and I'm not losing it!

Surface Foldy Bendy Stretchy Breaky. Still think Booklet will be the first foldy breaky, not a phone sized model.

I really really hope they call this device just "Surface". Makes the most sense

What about "Surface More"
Kinda ask for more;")

Do you have the wrong link in the Download directly: Audio part? IT takes to 088

They should call it Xphone with cool logo design that would set up instant rivalry with iphone.

What I want to see from Andromeda is a great camera (Lumia/ZIESS optics) combined with excellent photo/video editing software. Basically a creative studio for on the go editing catered for bloggers/vloggers. I think there is a market for that because phones are too small and laptops are too big to use when you're on the move. Andromeda needs a killer use case like this. If they are just planning to slap windows 10 on a folding tablet with a crappy camera and a mediocre processer that isn't capable of gaming then it's a waste of time. Although based on their other patent it would be interesting if they came out with a modular system where you could add screens or other peripherals.... Microsoft has an OS capable of working with all sorts of devices and we've seen that they can even dynamically add a GPU (Surface Book). Maybe Andromeda will be a mobile device that can be configured into anything the user wants. Taking ideas from the past and moving it into today's mobile/IoT world.....

Really needs the best camera, but Daniel says at least version 1 probably won't have a super standout camera, and he may be right. .. Personally, I believe a device as such could benefit from the greatest EVERYTHING, and MS woukd be crazy to not attempt to knock even version 1 out the park, and build upon that. Anything else is not sufficient... This device needs to give reviewers Zero to complain about.

"This device needs to give reviewers Zero to complain about." "But it doesn't have apps." 🙄

Had to find this post from the depth of the forum.
Over a year ago, when I bought my Switch, I had the same feeling. https://forums.windowscentral.com/ask-dan/456520-surface-x.html
Windows Central Newsletter
Get the best of Windows Central in in your inbox, every day!
Thank you for signing up to Windows Central. You will receive a verification email shortly.
There was a problem. Please refresh the page and try again.