Windows Phone isn't dead, Part V: How Alcatel fits into the Windows ecosystem
Teamwork makes the dream work. For Microsoft, this is more than just a clever cliché.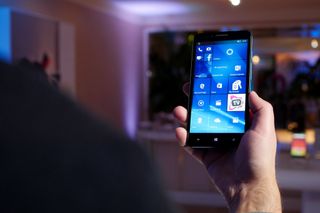 As I shared in Part IV: A future of partnerships, when Microsoft founders Bill Gates, and Paul Allen dreamed of putting a PC in every home and on every desk they achieved this goal by working with partners who embraced their vision. Dozens of partnerships and 1.5 billion PCs later, Microsoft is now a globally recognized force that has shaped the world's personal computing experiences.
In 2016 personal computing has shifted from the traditional PC to the smartphone. The smartphone is, for all intents and purposes, a "personal computer" that has become a mainstay in the pockets of the masses since Apple's introduction of the iPhone in 2007. With smartphones now the primary personal computer in the consumer space and an increasingly important presence in the enterprise, Microsoft is attempting to ensure its continued relevance, if not dominance, in the personal computing space.
They are doing this through the Cloud, cross platform apps, and partnerships. Each of these areas is relevant to Microsoft's personal computing play. Partnerships for the company's phone strategy, therefore, must be considered within this context.
We delved into OEM collaborations from Microsoft's perspective in the last installment of this series. We will look deeper into this aspect of Microsoft's strategy to remain relevant in the space it pioneered as we get Alcatel's, an OEM, perspective of Microsoft's Universal Windows Platform and the value it brings to Alcatel's corporate strategy.
Before we hear from Alcatel, let's briefly review the context in which Microsoft's mobile platform exists within Microsoft's personal computing strategy and where OEM's will fit in that picture.
Setting the stage
With a cloud-first, mobile-first focus Redmond has ensured that its presence thoroughly permeates every aspect of personal computing. Through Azure's cloud-based resources Microsoft provides a platform for a vast range of computing support. Azure is used by hundreds of enterprise customers, provides a back-end for cross-platform apps, supports a host of productivity tools and much more.
Additionally, through an aggressive provisioning of cross-platform apps, with the support of the Phone companion app for Windows 10, Microsoft is ensuring that its software like Cortana, Office and others have an increasingly pervasive presence on competing hardware.
To some, Microsoft's planting of stakes throughout various points in the industry may appear to be a counter-intuitive investment in other platforms. For Microsoft, however, whose historical focus has always been personal computing, these moves are just Redmond's evolving to remain a dominant presence in the space (that has transcended the PC) where it both pioneered and carved out its success. As Windows once represented the platform for personal computing, Microsoft is positioning itself, through Windows 10, the Cloud and cross-platforms apps as the brand as a "platform" for personal computing platforms.
Thus, ensuring that the company has a presence wherever personal computing is occurring, including on mobile platforms like iOS and Android, is key.
The efforts mentioned above to ensure a widespread personal computing presence in no way precludes Microsoft's investment in its own platform. Windows 10 as the industry's first and only Universal Platform is Redmond's move to provide a platform that is optimized for consumers to experience across any form factor, developers to build apps for all devices types and partners to provide a range of devices that utilize the strengths of the platform's flexibility.
This point brings us to the core of this piece. In part IV, Microsoft gave us their perspective on how they are working with partners to bring Windows 10 Mobile to the masses. In this piece we will hear from Alcatel, who is seemingly one of Microsoft's most invested partners, to get a perspective of the value they see in Windows 10 and their goals for its implementation in their current and future portfolio of devices.
A little about Alcatel
Alcatel made their first phone back in 1998. They have since grown into an aggressive force in the smartphone industry. The company has produced a range of devices including a host of smartphones powered by Android. We have seen Alcatel's most recent embrace of Windows with the affordable Fierce XL and the 8-inch LTE-enabled Pixie 3 tablet both running on Window 10 Mobile.
In addition to the Windows devices that Alcatel is bringing to the table, one of the greatest assets to the collaboration I see between Alcatel and Microsoft is the company's expressed target audience being Millennials. Of course, Millennials also referred to as Generation Y, are the demographic that was born between 1980 and 2000. These young people are a group that has a significant influence on determining what's "cool," thus what's "in," in tech. Furthermore, their tastes in technology will invariably shape what is used in the workplace as these young people begin to bring their personal preferences to that environment. Microsoft needs to reach this demographic and Alcatel's focus on them, I believe, has the potential of playing an important role in helping Redmond bring Windows phone to young people and thereby to the masses.
In their mission to reach Millennials Alcatel recently changed its name from Alcatel OneTouch to the simpler Alcatel we've been utilizing in this piece. Here's how the company articulated this move:
Alcatel's Chief Marketing Officer, Dan Dery, gives further context to the company's mission to reach Millennials:
Alcatel tells their side
In the last piece, Microsoft gave us a broad perspective on how the firm is working with OEMs to push Windows phone. In this piece, we have the privilege of hearing directly from one of these OEMs. Alcatel's VP of Marketing and Communications in North America, Jon Maron brings us a brief inside look at how Alcatel sees its partnership with Microsoft.
Jon joined Alcatel in October of 2015 and supervises all efforts for product marketing, communication and the brand for Alcatel. He also works on global initiatives with the international business teams. His contributions to this conversation will help round out our view of Microsoft's efforts to bring Windows phones to the masses. Let's dive in now as Jon gives us an OEM's perspective of using Microsoft's Universal Windows Platform on Alcatel's portfolio of devices.
Jason L Ward, Windows Central: What is it about Windows 10 that influenced your choice of that platform over Android?
Jon Maron, Alcatel: For us it isn't about choosing Windows 10 over Android. We've been very open about our commitment to OS diversity. Working with Microsoft to bring Windows 10 powered mobile devices to market is our fulfillment of that commitment, allowing us to reach and serve different consumers that have differing mobile needs outside of Android; or even iOS for that matter.
Ward: What segment of the market is your primary focus? The consumer or enterprise space?
Maron: Both. That's what makes the Windows 10 platform so fantastic – general consumers and enterprise users alike can benefit from the seamless Office anywhere experience and other Windows 10 features that make this ecosystem so promising.
Ward: The Fierce XL is an affordable device which costs less than $150 on T-Mobile. Is the affordable space where you see the greatest opportunity?
Maron: Our product portfolio has always focused on accessibility – and with that comes affordability - but we recognize different users have different wants and needs in their mobile devices. So like our wider device portfolio, we'll support Windows 10 Mobile smartphones at the affordable entry-level, as well as at the superphone performance range.
Ward: How many carriers have you partnered with?
Maron: Today, our current Windows 10 Mobile carrier partner is T-Mobile, but you will also see unlocked Windows 10 devices from us later this year.
Ward: Do you anticipate introducing a high-end device in the future? If so what is your time frame?
Maron: Yes, we will launch a Windows 10 Mobile superphone in 2016.
Ward: The 8" Pixie 3 is a Windows 10 Mobile LTE device that dances the line between a phone and tablet. Will Alcatel pursue making a device that is deliberately positioned as a "phone", tablet and PC?
Maron: With the flexibility of the Windows 10 platform, there's always that possibility. Stay tuned.
One more thing
We could not confirm the specs for Alcatel's upcoming "superphone." It is worth noting, however, that we recently ran a story reporting on the following unconfirmed specs of the Idol Pro 4 "superphone":
64GB of storage
4GB of RAM
22MP rear camera and
10MP front-facing camera.
Snapdragon 820 processor
Full HD 6-inch display
Up to 2K resolution
Additionally, a recent post by MSPoweruser reports that the Idol Pro 4 will be branded the Idol 4S with Windows 10. If this "superphone", whatever it will ultimately be dubbed, does indeed boast all of the above specs it, along with the HP Elite X3, may be early harbingers of high-end OEM Windows 10 flagships to come.
Analysis
Microsoft's strategy to gain the support of OEM partners to propel its mobile OS into the mainstream seems to have been wholly embraced by Alcatel. The company's strategy to offer a range of Windows 10 devices including both affordable and high-end phones, as well as an LTE enabled tablet reveals the company's intent to provide an ecosystem of Windows 10 devices from which both enterprise and consumers can benefit.
Additionally by providing smartphones along multiple tiers Alcatel ensures that consumers of its affordable Window phones, such as the Fierce XL, will have an upgrade path to a high-end device within the company's portfolio once the Idol Pro, "superphone" is available.
Jon was also very clear in his acknowledging of the flexibility of Windows 10 on various devices. It will be interesting to see how Alcatel implements the platform across a growing range of devices that straddle the line between form factors as the 8" LTE enabled Pixie 3 does.
Finally, Alcatel's apparent dedication to the platform, combined with their focus on Millennials is essential to bringing Windows phones to young people and thereby the broader consumer space. This emphasis on Millennials adds a much-needed balance to Microsoft's strategy to reach a broad market. The current perception of Microsoft's mobile effort's has begun to adopt the flavor of its pre-Windows Phone, business-focused image.
To some, the Lumia 950 and 950 XL evoke a "getting down to business" sentiment rather than the "powerful and fun" aura the iPhone and Galaxy devices seem to elicit. If Alcatel is successful with attaching an image to Windows phones that appeal to young people, the effect could transcend Alcatel's devices and positively affect the platform as a whole.
Of course, other OEMs who have already embraced the platform and those yet to come will share the burden of carrying that message if their efforts are also targeted at the consumer space.
Wrap up
This growing list of OEM partners will see Windows Mobile, just like PCs, soon represented in the industry more by OEMs than by Microsoft's first-party offerings. This transition is the intent behind Microsoft's strategy. Consumers currently view laptops, PCs, and 2-in-1s by HP, Dell and others as alternatives to Microsoft's first-party Surface and Surface Book. "Phones" and other devices that take advantage of the flexibility of Windows 10 Mobile (like the Pixie 3 and work as a phone), made by OEM partners will also be viable alternatives to Microsoft's first-party "phones."
It's time for fans to embrace that what we have grown accustomed to is a changing reality. Microsoft's first-party phones will no longer dominant the Windows phone space. OEMs like Alcatel will be leading the charge, and that's a good thing.
A big thanks to Alcatel and Jon Maron for all of their help with this piece!
Windows Central Newsletter
Get the best of Windows Central in in your inbox, every day!
Jason L Ward is a columnist at Windows Central. He provides unique big picture analysis of the complex world of Microsoft. Jason takes the small clues and gives you an insightful big picture perspective through storytelling that you won't find *anywhere* else. Seriously, this dude thinks outside the box. Follow him on Twitter at @JLTechWord. He's doing the "write" thing!
As usual folks thanks for reading! OEMs are taking a much more dominant role in the Windows Mobile space. Alcatel's seems very committed and with their focus on young people they add needed balance to Microsoft approach. So what are your thoughts? Agree? Disagree? LET'S TALK!!!

@wps81 Thanks! Glad you enjoyed it!

Windows 10 mobile - the burning platform. New Symbian.

Thanx Jason. Well WP is alive, but the devices that bears WP are pretty much dead: With the new upgrade wave, the majority of phone holders have been left in the dark (and I'm talking about actual figures as published in Windows Central).
I do understand that an upgrade to a newer phone is inevitable, but an upgrade that alienates the majority of WP holders isn't a smart move

Well said Mohammad .!!! Accurate words to depict how many users feel on the win10 thing .!! There ain't no upgrade to current hardware we have .!! We want to upgrade and not update our phones with low processor units .!! Great said :) microsoft ain't havin and also no other brand having a midranger to upgrade to .!

I understand your frustration, but it might be time to leave the past behind. Anyone with half a brain should have known better than to believe the win 10 promise.As fast as phones come and go these days you have to be a little flexible. Grab a new phone, on whatever platform, and move along and enjoy it.

MS abandoned wp7.8 devices. Abandoned majority of wp8.1 devices. How long will W10M survive?

Apple have just released their latest phone.....the SE and it does not have 3D Touch.....which is their latest and greatest innovation. That's their latest phone and the WP not getting W10 are years old - just placing this situation in perspective - if the most expensive phone in the world misses out on 3D touch then 2-3 year old phones not getting an upgrade may not be what everyone wants but there is also a time to upgrade, Also, the latest Android software release Marshmellow is on less than 4% of phones to date - so Microsoft are already doing better than this.

But those Android phones will continue to be supported with new apps and app updates. Windows Phones that were left behind are completely abandoned. Microsoft's new apps are nor compatible and any new apps coming out will not be either. Posted via the Windows Central App for Android

I bought a Lumia 640 so I could try out WM10 while waiting for my Lumia 928 to get the upgrade. All the news and apps on WM10 meant nothing to me without being able to see them and try them out. Now I'm shut out of WM10 apparently. Phones are expensive and my Lumia 928 is in perfect condition. Since carriers are dropping phone subsidies I'll be hanging on to my semi obsolete Lumia 928 until it dies, at which point my wife and I will problem leave MS mobile. I have a Windws 7 phone, a Lumia 928 and a Surface RT so I've been burnt by MS pretty much every time I've bought in. Even my 640 with WM 10 is failing to synch my user calendar, though it will synch any other less important calendar. I'll check back in a few years and see how MW is doing, until then there is little reason for me to keep up with news that I can't use.

How are you "shut out"? W10 is available on the 640 - a great phone - and on the old 928 and other 920 series phones. The 920 series may not get the official upgrade advisor release, but it's running on the S4 processor, that's going on 5 years old at this point, right? Sure, MS could make W10 available for phones of that age, but how would that compromise the experience of folks who own newer phones, or people who spent their money to upgrade?

Nice try Jeddic. And thoughful reply. But I fear you are wasting your time with the folks thata feel "personaly" insulted. I don't get it either though. I'm someone who firmly believes that I determine whether I can have what I want or not. If I had a phone that didn't "make the list", I would just run the insider build on it, or grab a new phone that does "officially" run W10M. I'm nobodys victim. Just not my nature. We live in remarkable times. Our choices are seemingly endless!

New apps and app updates are up to the devs, doesn't have anything to do with the OS update at all. Also, haven't you seen the stream of new UWP apps on Windows 10 recently? via Windows Central app for Windows 10

I think you'll find Apple know how many people are making use of 3d touch and found that nobody gives a toss about it. Every iphone user I know how has it don't make use of it. So am sure they removed it to drive down costs

A good point if it were true. Apple are advertising 3D Touch a lot In the UK and on a worldwide basis that must cost $millions. Perhaps you could contact Tim and advise him Apple have got it wrong and are wasting those $millions. As are the developers upgrading there apps to work on 3D Touch. The reason it's not included on the SE is to save costs, as you recognise, along with no SD card or Amoled screen etc.

Drive down costs? Those phones don't come cheap because apple doesn't want to let them hit the shelves cheap. They'd rather drive up costs in an outrageous fashion for no good reason. Posted via the Windows Central App for Android

Kitkat is still very well supported and everything works with it. On my HTC 8X I won't be able to get the new bank of America app... Posted via the Windows Central App for Android

3D touch is a gimmick. Posted via the Windows Central App for Android

You mean 8.0? via Windows Central app for Windows 10

We half-brained dimwits are willing to leave the past behind and also the platform. Behind.

They have still let the older devices be on insiders for atleast till redstone officially launched, and imo, using the .164 on insider and official update is no diffrent, other than official update makes the phone eligible to be redstone insider, so ppl shud go along the insider and get the newer phones, i mean using 920 for four years and expect msft to support the device for another 4 years is kind of dumb. What if they didnt even let these phone run insider from the begining , they gave the phone another year and half which i think is more than enough,!!

Of course peopel eventually need a new phone. The problem is, right now, for a whole lot of people the ONLY choice is leave W10M, because there are no W10M phones compatible with their carrier.

even if the devices aren't officially supported as long as they are running .164 they are running the latest and greatest. Now I do understand that NOTeveryone will be able to follow the instructions of the Windows Insider sign up, but these are the same people that don't care thier phone isn't getting Win10P. This argument is somewhat mute. Are you just upset that you don't have the word "OFFICIAL" in your version of .164?

MS didn't release .164 for lower end devices officially because of a reason, and that reason is that .164 is not optimized for lower end devices. And there are inevitable issues in the stability when using this build as an insider...
..
I have been an insider from the beginning itself. And my test devices which are not in the official upgrade list has several issues... MS should have somehow optimized the OS for older devices even if they can't provide the full features of W10M.. All we want is the new universal store..
..
W10M .164 freezes in my test device at least 2 times a day and only a hard reboot can solve it.. So opting for insider build is suicidal since MS have no plans to solve those bugs..
..
So for me , your point is the muted one..

The term YMMV is very appropriate here... my 920 and 520 have been running with .164 un-official and I don't have ANY problems at all... I do understand your issues, don't get me wrong, I've been testing Redmond build on my 950 XL and have been having a horrible time with it, but i also see people with nothing but great things about it... soooo YMMV is very apt.

My Lumia 920 runs W10M better than my 950 XL runs Redstone... although I can't complain a lot about the 950 XL since it is doing fine.

What is your test device?

Sorry to burst your bubble but .164 was released (shipped) on a low-end device. The Fierce XL. It took a few hours on release day but I put .171 to get rid of that abortion of a build.

The HTC 8x gets this? Posted via the Windows Central App for Android

Please share the figures where was said that most of the people willing to upgrade can't, and I chose my words carefully.

actually, WP is dead. this is one moment when i agree with andro-ios-fans, whining about WP death for years. WP is dead, long live the W10M :D

Jason, I appreciate your articles. They make a lot of sense, but I personally am not unless by the phones released by Alcatel and would not buy it. It's time for OEM's including Microsoft to step up their game design wise. While I love the removable battery and SD card, the plastic design just does stands up against the completion iPhone, Galaxy, or even the HTC M9. The only phone that interested me right now is the new H. It's like
The one companies listening to the average consumers are Samsung and Apple. Microsoft have let others come along and execute the curves screen first seen on the Lumia 800 better. P phone have become fashion and status symbols now, do I think it's time to join the club. Posted via Windows Central app for Windows 10!
Proudly rocking my Lumia 1520!

OMG......you are 100% correct here with regards to deesign. There was an originality and uniqueness to the Nokia designs and that has disappeared. I believe design affects sales, from the phone to the OS and I do not see any uniqueness, sleekness or wow-ness with these same old plastic designs.

650 looks really nice. Just waiting for a price drop.

yea, 100%, dont forget the elgance of the Lumia 930' screen. compared to the Samsung and Apple flagship of its time

I 100% disagree. Metal is a bad idea for a device using wireless connections ... Glass is not resistant enough and you'll see fingerprints. So only options i see is Plastics oder Leather.

Disagree. Why? It doesn't matter how many OEM will produce windows 10 devices - it matters how many users USE windows 10 mobile. And with 1,7% market share and last disappointment from more than 50% of all that 1,7%, that will NOT receive windows 10, as was promised in the beginning, the loyalty will drop dramatically. Windows 10 mobile devices can be produced, but who at the end will buy them? I'm one of the people that will jump the ship. Just waiting to see P9 or iPhone7. I'm sick and tired to wait for something NEAR to stable release. Last one, that will be made official, .164 is disaster on my L640LTE. I checked the performance on 950's - little faster because of the hardware, but software is $hit - lagging and resumming - even crashing Edge most of the time. I'm tired. And the real question is - How many of this current 1,7% market share will do the same like me?

If you think about it, most of the people leaving windows because they are not getting the update (officially) are people who would have left anyway and just needed an excuse. Their phones are (most of them, obviously, I'm talking about statistics) old so even if they received the update, they would have upgraded to another phone before the end of the year. Add to this that they can still get the official w10m build with the insider app if they want and you should understand that we are only losing people that would have left anyway.

You're totally not right. Why? I'm using window phone since last 4 years. I was very satisfied, despite huge waiting for Denim update. Finally it came. Windows 8.1 was very friendly and stable. Smooth. But we wait too long for new features and functionality. Shortcuts top, messed settings etc. Then was announced windows 10 mobile. Wow.
And it came - in ALPHA. Now, even on 950's - best windows phone hardware, the OS is still in early BETA. Design inconsistencies everywhere. Slow, lagging, resuming and even crashing.
I've waited too long. I'll not buy 950's not just because of the ugly design. They are not worth the money with w10m inside. What else to buy? With such OS. No, thank you.
I'm leaving, because I'm forced - forced by MSFT incompetence to finish w10m for sooo long.

Responding to a logical reasoning on numbers with a single example doesn't add much to the discussion. I'm sure we are leaving some people like you behind, never said 100% of the people not receving the upgrade would have left anyway. (p.s. the 950 does not work as bad as you describe it, try to keep it real). For every person ranting about the w10 upgrade there are at least 100 ranting about their ****** android upgrade experience, it's normal :)

You miss the point again. It is not just the upgrade. The whole windows 10 mobile is crap. And do not trying to convince me that works well on 950's - look at your Edge - how often it crashes, or loading pages slow, or ceep reloading the page? Normal light apps like WhatsApp are RESUMING, LAGGING etc. I can continue all day, but my point is prooved - it is far from finished for normal usage - and do not put this "windows as a service" crap. I need usable OS - not to lagg even on phone dialer! And logic like this - "..we are leaving some people like you behind ​" is the biggest problem. We were 1,7% from the whole market - and in beginning of April you will see numbers for Q1 like 0,something market share. Who will bother to code apps for OS with such bunch of users - so called "die hard fans"? Basta.

So your point is "proved" by your experience? I have a 950, Edge not crashing since a lot of builds, sometimes page load is slow but my experience is comparable to my android firends, whatsapp is a bit slower than it should but we all know that it is because it is a VERY old app, write a whats app app with 10 API or even 8.1 native api and it will be superfast (so it's not OS related). I and thousands of people are using it as a daily driver so it can be considered an usable OS. The logic that is "the biggest problem" is normal and is like that in every environment, the only problem in the windows community is that it is full of frustrated people (maybe rightly so).

I'm sorry, but the people complaining about low e end devices not getting the upgrade should either purchase a Lumia 640 ($29.99) or use the next/jump plans offered by many carriers today. Posted via Windows Central app for Windows 10!
Proudly rocking my Lumia 1520!

Lumia 640 with windows 10 mobile is disaster. I have it and istalled .164, Rest the device and fresh install all my apps - try to use microsoft app called phone dialer - slow, slow, slow. Can't even catch up with my fingers. Stop complaining OEM for OLD apps. Even MSFT apps work slow on Lumia 640LTE - try Outlook, People... Not to mention to run games - Solitaire for example. Stop worshiping Microsoft and face the truth - w10m is far from finished to be a daily driver at least for devices like L640. I know that from my personal experiance.

Lol worship? Maybe try and understand that you bad experience does not apply to all 640 users?

You might need a hard reset? We have about 40 Lumia 640's running .164. (We use them as throw away hand held devices to run our corporate Universal app(s). I'll admit they are no speed demon, when compared to the 950's and 1520's we have deployed, but they are a fantastic platform for this new ecosystem. Crazy amazing value. If they were presenting themselves as you describe yours, we would NOT deploy them. Would ccreate too much heat on the IT department.

You are totally right on this.. The 8.1 and older apps do lag a bit on windows 10 other than that everything works super smooth as it should on all the supported devices even from the 535 which is the weakest of the bunch. Posted via the Windows Central App for Android

Edge is working smooth - try www.gsmarena.com, www.phonearena.com etc. And you call that smooth?!? Try Chrome on Android or Safari on iOS and then understand what smooth is all about.

Both smooth except for phone arena hamburger menu

What phone do you have? My Lumia 920 isn't having issues since November 2015 on W10M although I do agree that pages load slow on Edge but I can't determine how big is the impact from the network performance.

Lumia 640LTE - CPU and GPU is much faster than yours, so do not tell me that your is running without issues. How about slow lock screen, slow phone dialer, Edge loading and crashing? Or you just stairing at your device?

i dont see nothing prooved, as 1520 has not seen a single crash, resume or loading on said applications, infact on any application. i cant believe a phone better than 1520 does that, i can prove by posting a video, but then why shud i bother for someone who is just trolling.

Windows 10 mobile runs perfectly on my 1520 and I have plenty of friends with the 950XL that say the same. The only issue my friend has is having to hold the 950XL at a certain position for windows hello to work. Posted via Windows Central app for Windows 10!
Proudly rocking my Lumia 1520!

HAHA! Yea, I setup "Hello" every once in a while to see if it has improved with my old-geezer glasses on. Alas, I disable it again. :) I can punch in my 4 digit code much faster and without causing those around me to ask "what are you looking at on your phone that makes you make those funny faces?" And I agree with you on the mighty 1520! It can take everything .164 throws at it!

I think the issue is that the camera is on the right edge. Center your eyes in it and it is much faster at recognizing you. Go back to setting up Hello again and note the angle you have to hold the phone to see both eyes on the screen. Now that I have that figured out I'm recognized from much farther away and much quicker.

I have a Lumia 820 - and no issue since the January update of Win10M.

"If you think about it, most of the people leaving windows because they are not getting the update (officially) are people who would have left anyway and just needed an excuse." That assumption is totally wrong. I am an owner of Windows Phone since WP7. I loved the idea, design and features. Microsoft screwed me by not getting 8.0. I couldn't forget that backstabbing. Years later by One Core, Microsoft killed it's superb and unique features and went Android. Now, MS does the backstabbing again. So not only my OS 8.1 is being killed, but 10 evolves the way I don't like. But F that. Let's get a new phone. Being used to 920/1020 I don't see any replacement. So what mobile to buy? Why to stay? Here Maps are gone. Replacement (Maps) is US centric and available in Insider! Why?! Everything MS does these days is just a mess. Cuties like losing earned space on OneDrive I don't even comment. So do tell me ONE valid argument, what to get and why to stay. And I will. Thanks to Microsoft I have even better apps on iOS/Android than on native platform. Microsoft is full of porting apps and yet I am stuck with that crappy Mail app. While exAccompli app is light years ahead. So?

10 evolves in a way you don't like, so you have your answer already, try something else. I have friends with android, iphones and Lumias, I look at their phones and I don't like them, if I liked their phones I would switch without thinking. I like the start menu, app list with a swipe, action center, organized options, screen and camera and look of my red and gold 950. Cost me a reasonable 500€ on day one. Those are my reasons.

I just wanted to explain the point of view and dillema I have. I bet I am not the only one having it. Anyway, good for you. I understand your point of view, but I need somehow a lot more than a look. Like working Bluetooth to connect my phone with my car. I can't even do that now. 950XL in my country is for (roughly) 600. Paying this amount for barely functional phone is way too much. Colleague of mine has one. He uses low cost Android and waits to get a stable build to fix his issues. If it won't come in next 1-2 builds, mobile will be gone for good.

You said give me reasons, that was my answer...anyway... My car does not have bluetooth but two friends of mine (1520 and 950) have had some problems with some build and car BT but now they said it works fine.

My 2015 GMC sierra's Bluetooth works fine with my 1520, 830, and 640 running WM10. My son also drive an 06 Equinox
With a pioneer after market radio that I had put in for him that ties into the auto's speaker system via Bluetooth and his Lumia 640 running WM10 works just fine. Posted via Windows Central app for Windows 10!
Proudly rocking my Lumia 1520!

My IS250&LS600h (both 2010) have troubles to connect with my Lumia 920. It either connects for up to a minute and then disconnects or it does not connect at all. Reboot of the mobile gives another clean try-fail attempt.

CRASHING , Resuming and Lagging, seriously, come back to the future bro.

Quit your buttlicking of w10m

You must come back to reality. Stop dreaming. w10m is crap till now. Even .164 laggs on my phone and after 4 days was forced to go back to outdated 8.1.

I dont knwo what phone you have and what you expect of it, i have a L1520 and it has no Flaws at all, im not talking abt lack of features, but in terms of performance compared to S5 S6, its equally fast.

Writing the commentv5 days before article is a bad thing (;

Disagree - this is Jason's unique signature and whether it is written 5 seconds or 5 days before has no effect on the article.

I like that Alcatel will put a focus on teh Millenial demegraphic, but the OS does not lend itself to the younger crowds well it is missing key apps like Snapchat, as well as lifestyle and "dating" apps like Grindr. Apps like these need to be on Windows 10 in order to attract people to pick up a phone running that OS

Jason, Another fine perspective in your series. There is no question that MS needs massive OEM support for their entire ecosystem. MS has a pretty good, and currently improving retail channel. But, the Enterprise, and SMB channels for their own devices in business are a dismal failure. As a solution provider, in SMB scenarios, recommending Microsoft devices is a very, very, poor experience. There are massive hardware/driver/software issues with current gen SP4 and SB, with no professional grade management to resolve issues. Essentially, MS Store is staffed with pimple faced teens, with a game focused emphasis. OK for Xbox and home solutions. Their MS Store "Business Consultants" are just older, fatter, lazier versions that formerly managed filthy "GameStop's", "DungeonMaster Lairs", or comic book stores. Unprofessionally managed, incapable of even basic correspondence like callback or scheduled appointments, let alone the complexity of a 100 device $3000.00/seat purchase. This is a huge Surface branding issue. It is a multifaceted issue, and the professional channels within Microsoft must scale up to become the vertically integrated coverage for their h/w and s/w and services. Microsoft is struggling with the cultural shift of being a vertical experience provider. In the past they were the infrastructure designers that brought the software level raw API's that empowered additional partners to expand and enrich with applications. They worked as hardware consultants to recommend baseline h/w reference designs but left final system design and many aspects of h/w innovation and driver elements to hardware companies. In the past channel distributorship was how all software was managed. All of that has changed. Microsoft is now a h/w manufacturer, retail channel distributor, and is vertically responsible for the experience that is provided by their own hardware and software and support and distribution, etc. That vertical professional responsibility has not materialized to date from MS. With regards to phone right now, look at it from this perspective. If you were routinely providing consultant recommendations for 25 - 100 employee/personal phones at a company, what would you recommend? If you were in the after purchase responsibility stream what would you recommend? Quite obviously, your consideration would primarily evaluate, what would entail the best user satisfaction experience in phones? Cost differential becomes a very low consideration in this scenario. I don't ever want to hear how there are no cases available that I like. Jenny has an app on her phone that I can't get what's up with that? I also would never want to have 500 different UI "skins" to deal with, even though the product is still called Android. In this scenario, in the USA, I am left with 1 and only 1 option, right now, iPhone. It is equally available on every major carrier, with consistent pricing and performance. It has the comprehensive third party support, (cases, charging, accessories, apps, etc.) to equalize any Android specific model benefit, it has the app ecosystem maturity that eliminates user app envy. It is a consistent user interface and experience across all product iterations. I hope Microsoft can get alot of these things resolved soon. Obviously the "potential" for #OneCore, #UWP, and a content ecosystem that delivers value across all connected devices regardless of form factor, or device clase is a huge positive. Microsoft must make huge leaps to start delivering postive experiences across all connected members.

Outstanding feedback TDH69. It is easy for me to see you are a pro in more ways than one. I am fortunate, in camparison to you, that I advise & consult internally, rather than externally. So I am more willing to take risks with my customers. But for the exact reasons you point out, I am not able to achieve critical mass over the Iphone with the executive level. Ironically, W10M is incredibly easy to deploy in the work force where operations (rather than management) is concerned because quite simply it is the ONLY platform that supports our newest apps. Funny how the same execs that refuse to let go of their death grip on their IOS, have no complaints about the ordinary folks being required to carry less expensive devices. :) Anyways, while I absolutely enjoy the Jason Ward "series", I too can see that Microsoft still has a ways to go to overcome the obstacles you describe. But I might be a bit more optimistic than yourself in that I feel W10, and everything it seems to promise, will indeed deliver eventualy. It is simply the pioneer platform of where computing is going to go one way or another.

I'd really like their superphone to come in standard and XL version. Anything bigger than 950 size is too much for my pockets.

And would be perfect upgrade for our 1520, i would actually want to see somthing like 6.3" 2k screen :D

I like to take a "XS" version. Max. 4,7", better 4,3".

I wouldn't say they are taking a dominant role. Lumia still is the preferred choice

Thanks, Jason, for this series! I hope you asked him, if Pixi 3 will be available in the U.S., and he said yes?!?!? :-)

Sorry but your facts about Alcatel are far from being correct. The company behind it is TCL who have licensed the name from Alcatel. There is absolut no other connection between them and the Alcatel that produced their first phones in 1998. Don't make them sound bigger as they are, they are just another Chinese OEM ;)

Again great article Jason. A few things that I would like to see is more support for these OEM here in the states where both marketing and overall support on the major carriers aren't there. The only phones that receive this kind support and marketing are Samsung and HTC. Third party support is great and i'm looking forward to the diversity, but it will all be for nothing if the marketing and everything else isn't there.

Thanks! Hopefully we will see more OEMs join the fray as time move on. Actually I am confident that we will!

Hopefully the Alcatel 4s will be an unlocked gsm device

Jason another great article. Thanks

@jfa1 Thanks for the support and I'm glad you liked it!

"Alcatel made their first phone back in 1998. They have since grown into an aggressive force in the smartphone industry." This is a way too blasé way of putting it. The Alcatel that made their first phone in 1998 is NOT the Alcatel making phones today. The Alcatel making phones in the 90's was the original French Alcatel. They were pretty popular in Europe (like Motorola and Ericsson) until the rise of Nokia. After Nokia's rise, Alcatel, Ericsson and Motorola all disappeared into nothingness. Ericsson went to partner with Sony (and eventually sold them the smartphone division), Motorola returned to the US (where they then went on to be bought by Google and then by Lenovo) and Alcatel joined Lucent and sold their mobile division to the Chinese TLC. The real Alcatel (then Alcatel-Lucent) went on to be bought by Nokia which allowed TLC to drop the "OneTouch" from the branding scheme. So this Alcatel is not the same popular Alcatel of yesterday. It's just a Chinese company with residual significance, just like all the other OEMs putting out Windows Phones. No relevant OEM has announced a single WP yet. So yes, Windows Phone is still dead.

Good God man... really... do we need a history lesson. What a tool!

Ignorants normally dislike History. And then go on repeating it. But you do you, buddy.

FYI, I minored in history... just a note... Have a GREAT day!

And where did you buy the diploma? (also, the day you master my mother tongue half as well as I master English, I'll accept grammar lessons from you ;) ) Posted via the Windows Central App for Android

WOW, you have some very deep issues.... serious, you should seek out some help. Go out, have some fun, smile, hell tell me where you are and Ill buy you a beer! I just think there are people on here that, if they turned there passion on the W10P subject to something positive, good things could happen... of course without bring your mother into to it... :)

Its okay sipneat, this guy as some serious mental instability. No idea why he choose to teach us a history lesson about Nokia again. We usually tend to ignore him around here.

Oh and I'm not sure "ignorants" is a word... the correct sentence would be "Ignorant people normally dislike...."

He is a Nokia fan boy who ironically trashes us for supporting a supposedly dead os

And you're a necrophiliac Lumia fanboy ;) Posted via the Windows Central App for Android

I'm the doctor. I've come to treat Micah's burn.
Micah? Micah?
I think he's know shock. Posted via the Windows Central App for Android

im not surprised to see you here!!! there was nothing about Android here, but you just came here to tell us that WP is DEAD!!. guess you dont have much to do at AndroidCentral

If you have nothing constructive to say, please stop ranting.

Is anything he said incorrect? If not he raises valid points to counter the notion that this incarnation of Alcatel has the prestige being attributed to then in this article.

First, why the history lesson... and yes the bottom line "So yes, Windows Phone is still dead". As far as I can see more apps are coming out, more hardware and updates, so hard to say "its dead". That said, and contrary to what people have posted I'm NOT a "fanboy", really could care less. What I do not like, and this goes for all aspects of my life, is people who fling negative things around just for the sake of being negative, and quite frankly I'm tired of it. If you want to watch the posts, gain info on something you are interested in, then by all means please join in, but this snide, snippy comments are over the top, and there is no reason for it. If you like iOS or Android are you are interested in other people choices GREAT, welcome to the forum... if you are here to just rip on ANYTHING, people, devices etc... then you need to take a long look in the mirror and find a new path as it were. Why not be positive, why not help people or support what they like... This is not some weird war between iOS, Android or Windows, its about what people decide to use, we can all benefit!

Are you new to these forums? There are 2-3 people that are only here to provoke and say windows phone is dead. I know normal people like you and me would buy other products if we thought that a product was dead and move on to other forums and sites, you have to understand that some people are not like us and feel a certain pleasure in complaining and crying over a dead body.

Nokia did makes rubber tyres before they made phones so the phone maker Nokia was not the original Nokia.......historically irrelevant!

Not at all the same thing. But coming from you, one can't expect intellectual honesty. Or intellect at all. Posted via the Windows Central App for Android

Exactly the same thing because your Nokia was the Nokia Phone maker, which no longer exists. Nokia Phones are no longer made by Nokia. Any future Nokia Phones will never be made by Nokia as they sold all their factories. Will there ever be future Nokia Phones......I don't see that happening but even if there are they will never be made by Nokia. Get over it and move on!

Fun fact he didnt write an article about nokia

Hey Sippy, true that. But ya know.... Haters got to Hate.. The high road is just do like my girl TS says, and "Just shake it off! Shake it of!!". Damn, I just made myself laugh.. 8)

1 - The history lessons serves to correct the illusion being passed in the article that Alcatel has any relevance. Windows Phone is dead. Consumers are not interested in WP. Marketshare keeps dropping. Developers are NOT coming. WP just lost its mapping solution. No relevant OEM produces WP devices. For every app that comes, another two leaves. Windows Phone IS dead. As dead as BB10 is. Sure, it's still around. And the developers of the OS still pretend to develop it. But that doesn't make it alive. 2 - "What I do not like, and this goes for all aspects of my life, is people who fling negative things around just for the sake of being negative, and quite frankly I'm tired of it." - As for this all I can say is either grow up or get out of the internet. People don't have to be "positive" or just write what you want to read. 3 - I am perfectly free to comment on what I want, the way I want. I haven't violated any community rule and I couldn't care less if what I write pleases you (or anyone, for that matter) or not. Everyone here shares their opinion. This isn't a church. So I'll be as snippy as I want, as sarcastic as I want and as "negative" as I want. I never EVER write anything attacking anyone in particular (unlike some other people around here) and I never answer to anyone with personal attacks (like, for example) your good self. Of course, once provoked, I answer. 4 - "Why not be positive, why not help people or support what they like" - Do I look like Mother Theresa? I don't have to be positive. Or negative. I'll be whatever I want. You call be negative saying that WP is dead? I call it be realistic. Why should I go around "helping" and "supporting what people like"? I couldn't care less what people like or don't like. Just like I couldn't care less if people like what I like or not. I don't go around commenting on people who are still WP users telling them how silly they are for still being on board the Titanic. It's not my place nor do I care. If they want to play with the orchestra until the end, great for them. But I don't have to sugar coat my opinion just because of that.

So, and please read my reply below... :) You say "I never EVER write anything attacking anyone in particular... and I never answer to anyone with personal attacks..." Yet you called someone a "necrophiliac Lumia fanboy" and mentioned your mothers tongue with me... You asked where I bought my diploma... Come on man... really... I just think are consumed by this that's all...

I think he can't even see how rude and annoying he is. At least he is not doing it on purpose....I guess...

He came from AndroidCentral.. and claims he has been testing the DEAD OS too, just so he can bit**h abt it, yet know nothing about it.

DJ knows about Windows Phone. He is a Nokia die-hard. Stop pulling lies out of your a$$° Posted via the Windows Central App for Android

If he called win10m lacking behind in terms of features then i would agree he knows windows phone, but he claims win10m lags on 830-930 etc, which is bullshit. I dont want to participate in this war of comments abt windows being dead OS or not. my L1520 couldnt be more lively as it is on the 10586.164 i have not seen a SINGLE app crash, Reasuming or Loading screen, and i am looking forward to get new features with redstone. End of conversation!!!!!!

does it matter who where before and now, as long as an OEM is willing to support Windows then let them, they can probably reach a different demographic than Microsoft or any other OEM. i rather you say you dont like windows and there simpy dead then go through the history of the company because you dont like how they transitioned up to now, lets live in the present and not the past. their using their own dime to supposrt let them, if their history catched up the them and it affects them then so be it, i am all for supporting the OS and it seems your just a hater. correct me if i am wrong

" lets live in the present and not the past" It's precisely because the article pretends that the Alcatel of today is the Alcatel of the past that I went through their history. I did my share for Windows Phone back in the days of Nokia. I worked closely with some developers (including some popular ones). But Windows Phone flopped. It's that simple. It's dead. If being realistic about that makes me a hater, then sure, have it your way.

Hi DJCBS there is no intent to create any illusion at all. I simply referenced in a single sentence a 1998 release of a phone. I immediately then proceeded to talk about Alcatel's current investment in a line of Android just before mentioning their recent investment in Windoes devcies.
I then talked about information that can be cleaned from thier relatively recent press releases regarding thier target audience of millennials and thier name change.
of course we then get information about Alcatel's current moves from the current VP of Marketing and Communication Jon Maron.
Thus the weight of the piece in no wise centers around any illusion of some past state of grandeur. The single sentence referencing the date of a single phone release is followed by hundreds of words that communicate the current iteration of the companys efforts and investment in the Windows ecosystem. In reading the piece one can clearly see that's where the emphasis of the article rests. Who is Alcatel today and what are they doing? This is the focus. Thanks for your input.:-) -------------------------------
Jason L Ward @JLTechWord

Quite dead, my friend. These bunch of articles are spewing just denial and non-sense all around. This quarter the sales will be below 1 million devices with Windows 10 Mobile. And that is the moment REALITY will struck

Why look into history. Till the iphone came along and made apple into the dominant force that it is, or till Samsung rose with Android they were both lacklustre companies.. Yawn!! If you despise windows phones so much, why be here?!

1 - It's the article that is entirely written around the illusion that this Alcatel is relevant. Which they aren't. At all. Hence the importance of history here. It's like an article on Android focus around Motorola. 2 - Because this isn't Windows PHONE Central any more, in case you didn't get the memo ;) Posted via the Windows Central App for Android

The "Rise Of Nokia"
The "Fall Of Nokia" End of history lesson LOL

Nokia is still around. Alcatel isn't. End of history lesson ;) Posted via the Windows Central App for Android

Ok I'm relatively certain you are an ex-Nokia employee VERY bitter at the fact that Nokia decided to embrace the Windows Phone idea and NOT build a Android based phone. Your icon somewhat leads me to that.. If that is the case, I get it... and it would suck, things did not work out the best for a lot of people at Nokia. If that is NOT the case then I am at a total loss as to why you are so bitter...

I am not an ex-Nokia employee (although I'm friends with quite a few). I am a Nokia shareholder. But above all, I'm a Nokia fan. However, and while I think going with WP was a big mistake, that has nothing to do with it. Unlike other Nokia fans, I didn't ditch Nokia when they went with WP instead of Android. I remained. The plethora of Lumias on my desk is a sign of that. However I'm also realistic. And the reality is very simple: WP flopped the moment Ballmer had to attack Nokia's D&S division because they were going to ditch WP. The fact that WP has known no path but decline since then just proves it. And as for Microsoft, I am not at all a Microsoft hater unlike some people around here love to try to make me. I use a bunch of Microsoft products and services and have done so for years. My late father worked many years at Microsoft. I still have many friends also at Microsoft. Just because I don't support Windows Phone doesn't mean I hate Microsoft. On the contrary. If I hated Microsoft I'd wish they'd continue losing money and wasting time on keeping WP artificially alive. There's only one company I trully "hate". And that's Apple. (As for my icon, it's not about the past...but the near future ;)) Hope that elucidates you.

It does and is a much better post then bringing up your mother, or calling someone a "necrophiliac Lumia fanboy". I guess I'm just trying to bring some sanity into this... I mean these are phones, nothing more, nothing less. They serve a function. I may ONLY drive a Ford as where some may ONLY drive a Chevy. Does that require the Chevy guy to attack me based on my decision to drive a certain car? Its a choice based on my needs and wants, nothing more... nothing less. It serves my purpose and I am happy with it, and I would LOVE to hear why you love the Chevy and I promise I won't hate you for it, or come off as hating you for it. I wont hope your Chevy blows up, or hope that the car leaves you stranded in the middle of nowhere.

Your history lesson is valid from my point of view, but not the conclusion. Alcatel-Lucent is as well alive as Nokia in the Phone market. "Alcatel branded" phones are now made by Chinese TLC.
"Nokia branded" phones are now made (in china I guess) by American Microsoft. (but not for very long AFAIK) Both companies have a pretty strong name in the industry outside of phones. Also, you forgot about HP announcing a pretty awesome device (it's a tad too big for me, but still). As well as Vaio, but it's not Sony anymore. Acer does have one already (and at least one more upcoming). So, I don't know where you dig your conclusion from.

MS can't make Nokia branded smartphones anymore, Nokia is likely to push out Nokia branded Android phones later this year. Alcatel-Lucent does not exist anymore, it was eaten by Nokia and brand discarded. So no brand support incoming from companies these phones makers used to have association in the past.

Well we have a major notebook manufacturer HP making windows phones and yea lg lancet .. HTC one m8 and mi4 too if you consider the last year phones. These are major brands Posted via the Windows Central App for Android

Not in the phone market. They do not have any relevance in the phone market at all. Given their track record with phones, they will abandon this phone maybe even before it is released. They will certainly abandon it when it inevitably flops. Posted via the Windows Central App for Android

Microsoft must get and give some love to CDMA carriers. 50% of all US phone subscribers are on a CDMA network. I know there is some bad business blood between MS and Verizon/sprint, but I don't see how market share can have any significant growth when 160 million users don't have any/very little options.

Agreed, bury the hatched for the good of your devices, and the good of the consumer...

True, but I'm here on my Boost Mobile (Sprint) 1gb RAM L635 which DOES have GSM/HSPA antennae that I got "For Free" (picture Adam Sandler in 'Bedtime Stories') on a $55" unlimited data plan, and yes, I use ±50gb LTE data a month. I'm happy, but then, I don't really want a 5"+ phone. I have a tablet for that.

Microsoft needs to prove itself in this market. So far everything they have done has flopped. They needed the 950 to be hit if they want the attention of the carriers. That certainly didn't happen, it was one of the biggest flops yet. Don't expect that to change in the near future. Posted via the Windows Central App for Android

They released the 950 on k e carrier and with no advertising. They were also soft on the device at their own press event. How many times do we have to hear that they are phasing out the Nokia phones and that is why they are not behind their own products.

Whatever the excuse is, until they start actually selling devices, they will not be respected in the market. Verizon and the other carriers do not need to give them any love because they do not deserve it. It is no ones fault but thier own for repeatedly trying to push the same failed platform. Windows phones are never going to go anywhere. They need something new and revolutionary.

They have something new and revolutionary. It's called continuum.

It has been done before on multiple platforms. It isn't new or revolutionary. Without apps, it is basically useless. It certainly didn't stop the 950 from flopping. When they have it running x86 apps, then maybe it will be useful. No one is looking to run Windows RT through their phone, especially when the required dock costs as much as an actual x86 PC.

Yes, it will become truly useful when it can run x86 apps but I fully expect that to be the plan. And it may have been tried before but Microsoft, with its dominance on the desktop, is the only company that has an actual shot at it. I'm optimistic.

I would LOVE to see a 3rd party phone with really high specs but get away from the "mega phone" in size. I k now there are things in the works, but, and I hate to sat this, do what Apple did... shrink a high end phone, same specs just in a nice neat package..

Yup. I think the new SE just might be what breaks me from the WP platform. It is just an all-around great phone in a package that I actually want. I consider my L950 to be much too big. My Palm Pre was the perfect size, AFAIAC. But the SE will be close enough. Interestingly, I will be in the market for a new PC in the next 6 months. If I go Apple in mobile, it is going to be very tempting to go all-in on Apple. I hate to do it, because hate the way Apple shuns standards at every turn, but at the end of the day, they've just showed what I consider to be the hands-down best phone on the market, and there are so many features up-and-running on MacOS/iOS that W10/W10M don't have (like good, cross platform messaging) that it's hard to justify sticking with Windows.

I have a buddy of mine that went "all in" He is OK with it... misses some things, love others... its a give and take from what I can see, but he did say he was happy he went "all in" and did not try and bridge the two... If you are wondering... :) Just trying to pass on info...

4" would be too small as 6" is too large......I would jump at a 5" full spec phone.

Lumia 950 mini ... dreaming of it.

These no-name oems will likely manage to sell in a year less than new special edition mini-iPhone sells in an hour. No brand recognition, no money to get it.

Without the big guns like Samsung, LG, Sony, Motorola, the reality is the likes of Alcatel wont make a difference and with new devices lacking any real appeal outside of the incumbent fanboy base the numbers will continue to be poor sales wise.

Everybody needs something fresh, Huawei is proof. Huawei is totally more valuable than Motorola and Sony(Your big guns) Alcaltel if they made quality devices maybe they can be one of the big guns. Posted on Lumia 930 with
Windows 10 Mobile

Huawei's success is a good point, but Alcatel isnt in that league yet. And they have to appeal to all users, not just the Microsoft faithful and thats where the big names come in.

I must admit, never heard of Alcatel before this as far as phones go so I agree with theefman, they are not in the same league, yet :). It would be nice to see a Samsung Windows Phone device on par with a SG7's fit and finish. Perception can be a powerful thing... Huawei, while a great "catch" is not huge in the U.S., not that everything revolves around the U.S., at least it shouldn't... Lets see what HP can do... :)

Samsung tried in the past with the focus and ativ series phones windows phone would be great on an s7 body, until all apps are available it won't matter Posted via the Windows Central App for Android

They are not in that league till they are, what's your point? :p Huawei was not in that league till some time ago. Neither was Apple etcetc...

From the moment the iPhone was announced, Apple has been a major player in mobile.

@theeman I'd hazard to venture that an OEM that invests millions to support a platform(along with others that are doing the same) will have a greater affect than no OEMs doing anything at all in support of the platform. So I do believe, particularly since some of these OEMs will be "active" in the consumer space while and have a vested interest in promoting their own goods, that it will in fact a difference. Will consumers come running to the plafom from all corners of the earth. lol :-) Of course not. But this is a long play and Micrsoft is just "getting it's OEM feet under itself" since their withdrawal from the general space, thus making room for them. Let's see how it plays out. :-)

I just want to thank Jason for using "I'd hazard to venture..." LOVE THAT!!!

Manufacturers are fickle. After these Windows devices inevitably flop, they will not bother making another. You didn't see an HTC M9 for Windows, did you? Acatel doesn't have a vested interest in supporting Windows phones, they can easily just keep making Android phones after the Windows versions flop. There is a reason Microsoft had to buy Nokia, no one else is going to bother supporting a loser if they don't have to. Posted via the Windows Central App for Android

I'd hazard to venture that trying to reason with one of the best provokers of this community won't have any effect.

How many parts are you thinking to write more?

@Kamesh Working on the last piece now. :-)

Please wait until Q1 market share numbers are out..

I think "Powerful and fun" sells more phones.

If you're 14, maybe. Most adults I know have "will this tool do what I need/ want it to do?" as the major criteria.

Ya, all phones meet that requirement today.

No, Android and iOS phones meet that requirement. Windows phones have major hurdles to meeting that requirement. Posted via the Windows Central App for Android

iPhone - the most expensive phone on the planet does NOT have: 4K screen
2K screen
not even Amoled Waterproof
Dustproof SD Card
Wireless charging etc Android Most fragmented OS
Only 4% on Marshmellow
Everyone knows the OS gets slower and slower Most insecure OS - so much so it's got to have Virus Protection Software Google spies more than any OS - even reads/scans your emails etc. I will stay with WP....the Live OS that is W10 across PC, Tablet, Phone, IoT's and Xbox. But cheers anyway for your illusions :)

There is an iPhone now available that is quite a bit cheap than the 950 and there are a few Android phones that are more expensive than the priciesr iPhone. Only a small percent are currently on MM, but it isn't as bad as the small percent that are on W10m. All those phones that don't have MM can still install most any app in the store or that will be released in the future. It doesn't really matter because more and more of Android is being updated through apps and Google Play Services. The vast majority of Windows Phones that are not getting W10m are truly abandoned. They are unable to install even Microsoft's new apps. If you do have W10m, then how long until Microsoft abandons you too, just the same as they did version 5, 6, 7 and 8?! With Windows phones, you almost guaranteed to be abandoned in the near future.
If you don't like Googles terms for their email service, then you don't have to use it on Android. You don't have to use any of their services at all, even the app store can be replaced. What you can be sure is that your phone will at least be updated in the background where possible and your ability to install the latest apps will not be hampered. Posted via the Windows Central App for Android

Android without any Google services LOL.

All iOS lack SD-Card support and changable batteries. So they don't meet requirements. Android ... i just cannot get used to the user interface. Blackberry would meet als my requirements, but they are dead. So i'm left with Microsoft. If they drop out and nothing new comes, I'm back to feature phones.

Which user interface? There are literally hundreds of different UIs for Android, including ones made by Microsoft and ones that mimic Windows phone. You can buy an iPhone with 128GB of storage so you don't have to bother with SD cards and removable batteries don't seem to be an issue. These phones still sell in huge volumes. Posted via the Windows Central App for Android

Android is the only phone OS that needs Anti Virus software. I will again say I will stick with WP - the OS that doesn't need Antivirus software.

Using that logic, I am sure you use OSX or Chrome for your PC then. Anyways, Android really only needs anti-virus if you are pirating apps or installing apps outside the Amazon or Play Store. even then, like with Windows, if you are careful you will be fine.

How does the 128GB built in help my getting Images from my Nikon to the Phone?

You throw a Lightning to SD card adapter in your camera bag. Now you can transfer the photos to your phone and you have much better apps to use with them.

"You need an Adapter" "You're not holding it right" - Seems to be standard answers for Apple-Junkies ;-) What app is better than Photoshop (or even GIMP) when it comes to working with Photos? Is there a (full) Photoshop (or comparable powerful) on the iPad? On Surface i have Photoshop Express, and also Photoshop Elements runs quite smooth when not working with too many pictures.

You said phone. You are running full Photoshop on your phone? I don't know about iPad apps. I do not normally use any Apple products.

They need to demand that continuum be included it all their devices that's where the true value to windows devices will be.

Love the comment. But just can't forget how much Continuum was bashed as a useless feature until the 950 was released and all those free docks were given out. Now Continuum is far better understood by far more people. (Not everyone, of course, since someone commented here earlier that Continuum has been done before by several other previous manufacturers. I beg to differ. Screen sharing is NOT Continuum. Not even close)

Windows for phones is dead for 512 mb devices user.. Lumia 630 DS

Well bye bye for you rhrhd from windows ecosystem....its currently for fans....you dont have a phone with 1gb ram doesnt mean windows phone is dead....if you would have been a true fan,you would definitely have bought a new windows phone..

Quite how anyone thought 512 would get them W10, I don't know. 512 has been outdated for years now. Windows Phone is dead. Long live Windows Mobile!! They have really gotta drop the WP title. Stirs all sorts of negativity. Come on MSFT, let's have a rebrand.

It is easy to say "buy a new mobile phone", do you know how expensive the price of mobile phones in most countries? FYI ... there lumia which has 1 GB RAM that will not be Windows 10 update. If you're rich, do not show off.

I would gladly buy a 950, or the new HP phone, any higher end windows phone if they were available on Verizon. AT&T or T Mobile have poor coverage where we live and so aren't a great option. Despite articles like this one, I simply don't understand Microsoft's strategy. Why even work on W10 mobile if there aren't going to be any widely available phones to put it on. With no new MS phones this year, and telling half of current WP users, sorry your phone isn't going to get W10; their strategy seems to be, 'we sure don't want to get any new customers, and in fact, lets do all we can to reduce our current user base too'.

I'm not a fan? I've been using Lumia 710 that stuck on 7.8, now Lumia 630 that will stuck on 8.1. I've make many of my friends and families buy a Lumia. I'm being insider for a year with all the risk, and now when W10M is feels smoother, MS leaves us. The problem is in my country there's no new W10M to switch to, only 950. And it's too expensive. It's not the OS is the real problem for me, but developer support for apps on not upgradable OS. And 50% users of Windows (Phones) are 512mb. And they are all fans out there. If we are not fans why we buy WP in the first place? So I think it will be hard for us to buy another windows (phones), many 512mb users out there will switch to another platform even if it's hard. I love W10M. You must know that. I'm trying to be realistic, too tired for a hope.

Why do you blame it on Microsoft and not on the OEM for producing cheap-as-hell androind phone with 2Gb memory and no one to run Windows10 ?

Do you even English? Posted via the Windows Central App for Android

Because Microsoft is the one that created the subpar Windows phone platform. If they has created a compelling system, people would have bought it and OEMs would support it. Why would an OEM support a platform with sub 1% market share (W10m)? Posted via the Windows Central App for Android

Hi bleached. It's ironic that you ask why an OEM would support Windows 10 Mobile in the context of the comments section of an article where the VP of Marketing and Communications for one such OEM actually shares why an OEM would support Windows 10 Mobile.:-) Of course Alcatel isn't alone as an OEM supporting the platform. HP, Acer, Trinity and VAIO are also among names supporters. Their spokepeople can probably share why they have also invested millions in supporting the platform:-) Also in my last piece(Part IV), I shared a MS spokepersons words about other OEMs the company is looking for support from around the globe. So, yes, I believe that we can all agree that MS has an uphill battle. A couple of differences now is that MS is giving space for OEMs to thrive, something that thier push with Lumia's preciously precluded. Additionally I believe OEMs are seeing the long view, and the transition in personal computing from being centered around the phone as we know it. MS with the UWP and Windows 10 makes for a an appealing platform to OEM who can envision a near future where computing shifts toward a more comprehensive all-in-one device with a single platform that transcends all device types, where UWA work seamlessly across PC, tablet '2-in-1, HoloLens, Xbox and 'phone'.
I can particularly see more PC OEMs investing on a portfolio of devices/accessories that take advantage of Continuum. There is plenty quite a bit that OEM may see as a benefit in investing in W10M. The current phone paradigm won't last forever.
https://doc.co/CyipU4
-------------------------------
Jason L Ward @JLTechWord

No matter what they say, the only reason to support a platform is sales. If sales continue to be horrendous, then Alcatel will not continue to create Windows phones. Microsoft does not have any substantive reason for sales to turn around in the near future. These manufacturers are fickle, they do not have a vested interest in Microsoft's platform. They are just throwing things at the wall to see if they can gain any traction. They will be gone as soon as it shows they are not selling. Microsoft is working towards an all-in-one platform, but Android is right there with something similar. The recent Android Beta has a hidden desktop mode and Google has already said they are combining Android and Chrome. They have a headstart in apps as well as tons of momentum from Android. Microsoft isn't without very strong competition here. Personally, I do not think all-in-one devices are the future. As the cloud gets more robust and internet connections become ubiquitous, data and software will become universal.

"No matter what they say the only reason to support a platform is sales." Let's look at it this way. Since the OEMs such as Alcatel are the companies investing millions in the platform and have made the strategic business decision to move thier multimillion dollar businesses in support of the Windows ecosystem, and have a far vested greater interest in thier decision than any of us do, I think that it is a reasonable show of humility to allow them(as Jon Moran did in this piece)to tell us why "THEY" see value in investing in the platform rather then attempting to enforce what we may feel the only value is or should be in doing so. We don't know what WILL happen with MS Mobile future and OEM's investment. But just as 10s of thousands of dollars are invested in an individuals college education with the hope, though not a guarantee of a good return on investment in the form of a good paying job/or career, the pursuit of the goal increases the probability of success a magnitude greater than doing nothing.:-) -------------------------------
Jason L Ward @JLTechWord

I guess they have to do something, but is it really wise to push the same basic platform that has been proven to be a non-starter? They keep rebooting the kernel as if the efficiency and stability of the platform was the issue. Until they do something completely different, the outcome will always remain the same. We all know Einstein's definition of insanity. Windows fans especially need to be critical. These fluff pieces do no good. We need to push Microsoft to do something great, we can't allow them to make the same mistakes time and time again. I understand some people like the UI, but it has not proven to be the least bit marketable. Until they actually come out with something new, they are doomed to repeat the past.

Here's the thing. The big picture is what MS is playing for and the basic platform is no longer the same. When Windows phone launches in 2010 it was a phone OS distinct from a personal computing platform on other devices.
Despite moves toward a unified platform by the likes of Google, Microsoft is the ONLY company that has launched a single platform (it's not the same as it 2010 iteration) that transcends all personal computing form factors. This is what's different. We have to change our view from a phone-centric perspective when looking at Microsoft's mobile strategy. Their play is personal computing and the tie that binds is the UWP, and phone exists along the contiuum of devices that are part of that UWP.
The reason it's so hard for so many to see is because for nearly 10 years we've viewed mobile ONE way: What is a company doing with thier phone. What's going on with phone? etc. Because phone was inherently disconnected at its core from a broader ecosystem it existed (and still does for App and Google) nearly as a standalone self-sustaining "entity."
Microsoft is shifting this paradigm with the UWP and as we're only 8 months into the PC release of Windows 10 and only days into the release of Windows 10 Mobile, and since most bloggers are not Microsoft focused and have not
yet fully grasped this vast context change of just how phone fits in the UWP, readers even WP fans, are inundated with articles that still report on Windows Phone from the same framework as they do iPhone and Android, which increases the challenge of the masses at the very least really getting a handle of how phone truly no exists in MS's ecosystem.
When we begin grasping how the push of the entire ecosystem is indeed a push of the phone due to it's intricate intertwining now in the UWP which begins to erase distinctions between form factors(think 8" LTE Pixel 3 running W10 M) we will see how all of the periphole supports MS is working on such as OEM partnerships to help push hardware, the bridges and xamarin to get the apps, the insider program to hone the OS, supporting PC OEM who are pushing 2-in-1s which are Mobile devices that increasingly expose users to apps we begin seeing the big picture. Progress is happening but it's a tremendous ship. And MS is doing something that literally is unprecedented.
-------------------------------
Jason L Ward @JLTechWord

Jason, you are way too young to be so thoughtfull, and well mannered. lol It's not difficult for me to wish you well. :)

Lol. Snakebitten thank you for your consistent support. :-) Well mannered huh? Well my parents raised me to respect everyone. And beyond that we are all called upon to do unto others as we would have them do unto us. :-) So, I try to remember these things in my interactions on-and offline. :-) Young? Well, lets just say I'm not as young as I wish I was!

Everything you listed in the end, is exactly what Google is doing as well as Apple. The only difference is, they have native apps and don't have to play catch-up. They are focused on extending their lead. The cloud has made all that phone/desktop integration stuff obsolete. My phone isn't disconnected from ANY PC in the slightest. For years now, as long as a web browser was available, it didn't matter what platform or who's computer I am on. I am able to answer/make calls, send texts, access my music library, access my notes, my emails as well as cloud storage and photos. As it is now, even if I had a Windows 10 Phone, my Android phone is more integrated with my SP3 and gaming rig. Apple's ecosystem is just as robust, but you have to stick to their devices for the best experience. Microsofts vision is from 2004. There is no real reason your phone and your desktop need to have the same kernel. Why Google and Microsoft are moving in that direction is to mask their respective app gapps. Google needs apps for ChromeOS and Microsoft needs apps in general. When you pick up a Windows 10 phone, it does not look or operate any different than WP7 did. Consumers do not care that the kernel is the same as their PC. Today, there is no tangible benefit to that and any benefit it may bring will take years if it ever comes. The bottom line is, Microsoft needs mobile sales now. Otherwise developers are not going to bother and next year the apps still will not be available and the platform will still be hindered. The idea that they can wait for sales to come is not going to work. They need them now. In a year or two they will be even farther behind and sales will be even harder to capture.

get yourself a newer phone LOL!! and curse nokia for making 512mb phone with lower screen size, lower resolution, lower ram no flash , lower camera, but still expensive than a Lumia 535

The problem is nokia (ms) store is closing one by one here in my country. I want a 640XL but no LTE version here. No 550 & 650 here, no 950 XL too. Just 950. There's no other than old cursed 512mb lumia here, no alcatel, etc. I think I'll wait maybe a year for another phone. Now I just keep this preview 10586.164 on my lumia 630, it's okay for daily driver.

Sorry to hear that, what country BTW? and if you take my advice, get a L1520 if you can, and if continuum is not a requirement, its the perfect device, somewhat handles win10M better than 950 and XL. and you wil get 4G too

Ok. But I fear that Google is stepping up the game by copying some of the elements from Windows 10. The battle is not over and Microsoft has to keep on innovating. AI, Kinect on Windows 10, VR headset with Lumias.........I hope that Microsoft will pay focus on these technologies in the build 2016.

Agreed.... this is NOT the time for MS to sit on the soft fleshy part in the back! :)

Jason, your articles are direct consolations to fellow Windows fans and users. Ground reality is changing so fast and it is clear MS is in no equation to what MS was once, due to slow adoption of ideas in the ever changing and starkly advancing mobile tech. In very short span of Time, we switched from PC to Mobile phones for daily activities. In my opinion, MS already lost the platform to host its services for "common man" but still it can provide services that are not unique anymore and other is it can provide platform and services together legacy systems and users. How it lost its place with common man is very simple. 90% of those who invested in a particular app eco system will unlikely switch to other platform.Period.

Choose is a good thing and if WP had all the apps other eco systems do they would become significant overnight imvho. People switch from droid to apple and vise a versa all the time because the apps are there nothing is really lost.

Yes! Posted via the Windows Central App for Android

If that was true, then Windows Phone 7 would have gained some traction since Android also had a large app gap back then and wasn't as smooth or efficient. The truth is, people just don't like the UI. That has been proven time and time again. Microsoft needs to go back to the drawing board. Posted via the Windows Central App for Android

What Jason still refuses to acknowledge in any of his articles is why anyone should pick Windows 10 mobile over iOS or Android. Windows 10 doesn't offer anything new over iOS or Android and Microsoft itself has put all its services on these platforms. Right now, there is absolutely no reason to choose Windows 10 over the other platforms, and no amount of super phones or OEMS making Windows Mobiles is going to change that. Until Microsoft comes up with a game changer for Windows mobile, it's always going to be irrelevant to the market. The only people buying it will be the ever dwindling number of fans of the platform.

Even the leaders can't come up with game changers.. An example in point being samsung and apple have had releases with nothing but marketing thrown at everyone!! tech has plateaued. There is nothing that difffrentiates pe se, so the OS should pe a choice and we should not have to endure rants from haters that this OS is not a capable etc etc!!!

I use both a iPhone 6S (looking at the smaller one now! :) )and a 950... While I agree with you on the surface (pardon the pun) I fine a number of things about the Windows phone very nice! I think the UI is better... While this is a personal preference, its does flow well and the live tiles are nice! Apps are tough but I see a change for the better... admittedly I'm NOT power app user... so it does not hit me as hard as some I would assume. MS HAS the ability to gain market share, they have some great technology and some VERY smart people there... Execution is where they need to push. I know a LOT of people that love the idea of an "app for all", that combined with the best integration into other MS services and off they go!

He sorta did, just not with the answer you're looking for. My understanding of his analysis (that was my CYA discalimer) is that MSFT has given up the fight for the end-user space, and is focusing more on Enterprise. What are the benefits to Enterprise to choose W10 over iOS or Android? I can't really say.

"Right now, there is absolutely no reason to choose Windows 10 over the other platforms,"

Personal preference specifically in regards to UI, design, aesthetics. Increasing usefulness of UWP apps that span across devices and sync. I have the Galaxy S7 here and iPhone 6s/6 s Plus. I still choose 950 on my main line with one of those on my secondary. It's rarely reversed even though I could easily make my other phones my daily driver. Regarding "Microsoft has put their services on other platforms", but have you used them? Cortana is still better on Windows Phone. OneDrive is equal. I actually prefer the design/UX of Outlook Email on W10Mm over Android/iOS. MSN Weather is the outdated WP8 one on Android/iOS. Office is the same across all AFAIK. I'd actually argue the core Windows 10 Apps are much better on Windows Phone than competing platforms (where available).

Judging by Windows Phones market share, the UI design and aesthetics has been rejected by most users. And Cortana is really not going to entice people to switch when Google Now is just as good. And if I remember correctly, Windows Central itself ran an article about how Outlook on iOS and Android are better than the Windows Mobile version. Once again the problem with everybody's arguments for Windows Mobile are things that have been done before and has been rejected by the majority of users. And I think most people would be familiar with the definition of insanity.

"the UI design and aesthetics has been rejected by most users" you lost the part where it was completely redone for W10M.

Windows 10 mobile looks and works identically to Windows Phone 7, Windows Phone 8 and Windows 8. A grid of squares with some live tiles thrown in and a swipe to a single column app drawer. Until Microsoft actually brings something new to the table, nothing will change. How can they do the same thing over and over while expecting a different outcome? People have rejected the UI. Get over it. Posted via the Windows Central App for Android

Maybe a left swipe? Multiple home screens? I'd buy that.

Well its not the UI, where i live, average user is scared by the name WINDOWS Phone, because they think its a computer rather a phone. here comes the issue that MSFT didnt advertised the OS the way its shud have been. Once an avergae person uses it, they find it the most easiest and user friendly OS, that why L520 is the most used phone because these are ppl that use phone for average stuff like calling texting , whats app emailing etc, which is a nightmare with a phone with a price tag as L520.

Marketing is certainly a big issue but the UI also cannot be overlooked. It is the most important part of an OS, and with repeat failures, there comes a time to try something new. L520 was the most used phone, basically because it was cheap, but those buyers didn't stick with Windows Phone. They moved to other platforms when the time came.

"Judging by Windows Phones market share, the UI design and aesthetics has been rejected by most users. " If you think the UI design is the reason for low market share then you need to give your head a shake. How many people that walk into a store to buy a new phone even know Windows phone exists? The problem is not the UI, the problem is the lack of visibility and awareness on the consumer front. If Windows phone had the same visibility and awareness that Android and iOS enjoy, only then could you make any kind of claim regarding the UI preferences of consumers.

You obviously forgot when Windows Phone 7 was released. Microsoft pushed it really hard. The commercials were on TV non-stop and they were able to get phones in stores. At this time, even Android had a large app gap and it wasn't as efficient as Windows Phone. Even with all these things going for it, Windows Phone 7 did not gain any traction. Neither did WP8, Zune, Windows RT or Windows 8. Even now Windows 10 mobile is flopping. Market share will likely be sub 1% when the numbers come out. The one central component to all these failures is the UI. It is tough to say at this point that the UI isn't contributing to these massive failures. It takes more than marketing to make a platform successful. The platform still needs to be compelling.

I'd venture to guess that Office isn't a selling point for the typical smartphone user. I just visited CrackBerry. Some of the most popular threads recently have been about Clash of Clans not working. This is about BlackBerry 10 devices , which were supposedly "Tools, not toys". Posted via my Nexus 7 2013 using the Windows Central App for Android

You sure need to read the article completely. Here it is in Mr. Ward's words again " To some, Microsoft's planting of stakes throughout various points in the industry may appear to be a counter-intuitive investment in other platforms. For Microsoft, however, whose historical focus has always been personal computing, these moves are just Redmond's evolving to remain a dominant presence in the space (that has transcended the PC) where it both pioneered and carved out its success. As Windows once represented the platform for personal computing, Microsoft is positioning itself, through Windows 10, the Cloud and cross-platforms apps as the brand as a "platform" for personal computing platforms. Thus, ensuring that the company has a presence wherever personal computing is occurring, including on mobile platforms like iOS and Android, is key." Microsoft clearly wants to stay relevant at the moment. So that it gains the attention of the developers to help them grow and we are already seeing it with 'Built for Windows 10' apps. I for sure was thinking to get iPhone SE but, I'll stay for good OEM to step up for a powerful small looking phone before considering HP Elite X3 (too big for my hands) or Lumia 950 or Xiaomi Mi5 for that matter as price is a constraint for me too. Posted via the Windows Central App for Android

What exactly in the paragraphs your quoting makes Windows 10 mobile more enticing than the competition? Microsofts services are available across all platforms and is necessary to stay relevant in the market. I get that from the quote. But that makes Windows 10 mobile less appealing since it has nothing to differentiate itself from the competition.

I'd say that just the perspective to have one and the (almost) same OS on PC and Phone can be quite attractive to many (which doesn't implicitly mean that there will be a much better unified expericence). MS of course has to deliver, and I believe that they have better possibilities if one stays completely within their own OS than with the apps and offers for the other systems. That's also where I cannot really follow MS when prioritizing sometimes the other OS's. Why should anyone use MS Apps like Cortana on iOS and Android, they have their own apps and in many cases these apps are better, and better integrated in the respective ecosystems. To really succeed on Mobile, there is only one way: Deliver a better integrated experience between PC / Laptop / Tablet and Phone. Up to now, only Microsoft has a somewhat consistent user interface between these devices. That has to be their goal.

I use an Android phone as my daily driver and have been for a while but I still like the design elements of Windows. I would have to agree with what Daniel said and quite honestly I haven't had an itch to upgrade my phone (to Android, WP, or anything for that matter) since nothing new or exciting (in my opinion) has been released to make me want to make an investment in a new one.

The only game changer MS needs are apps. Most folks have or use a PC at home or office. Win10 enhances that userbility across all devices. It's apps that are missing on WP.

The only solution is apps Posted via the Windows Central App for Android

I think the app gap will be largely solved by tablets. The more Windows 10 tablets are in consumers hands, the more UWP apps will be built. W10M will obviously benefit from those apps built for tablets.

Continuum, memory management, reliability, simplicity, doesn't need to know EVERYTHING about you unlike others who would ask for your inside leg measurement if they could get away with it. Security, less chance of being cracked over the head for your latest fashion item, most innovations on Android are, to be honest, gimmicks and iOS is just ridiculously expensive for something that will break if you put it down to quick, or plays banana in your pocket..

Now all the users who were on windows phone 8.1 and not able to update to the official windows 10 mobile(especially the legendary Lumia 520 users),will feel like they were left behind and most likely they will jump the ship to Android in the next 1 year. And as a result, the developer will gradually stop building windows 10 mobile apps, since most of the users now reside in low end budget models(the 512mb ram devices). If Microsoft really want to have #1billion windows 10 devices within 5 years, I seriously doubt that.

Wait till they use a low end android. Lol. I notice even my 6p stutters occasionally even more so than my cheap Lumia at times.

Your 6P stutter won't stop people from switching to Android. Cool story anyways. Posted via the Windows Central App for Android

Xiaomi Mi5 with W10M ROM seems as a good upgrade for me. Using a L520 for the time being on Windows Insider Build 10586.164. I have told my dad (using L640) and my sister (using L640XL) not to upgrade yet even though available for 'em as they are general phone users and are not fans unlike me to ruin the Windows Experience. I will tell them to update when I feel it is polished and stable. Posted via the Windows Central App for Android

I have upgraded my 730 DS to Win 10 and believe me every thing is fine. And loading/resuming screens are now non-existent. Moreover Win8 based apps are also working as expected.

How will they jump to Android? They are all saying they can't afford a new phone.

WP isn't dead, it is dying

i hope it will have a camera button as well

Yes, a $2 addition which would be a differentiaring factor.

As much as I'd like to wax poetic about industry-level shenanigans, for me (and the half-dozen or so other people I know personally who have tried WP), the truth is far more mundane; there are apps on my Note 4 that make my life easier. Those apps aren't on WP. Ergo, my Note4 is my daily driver, and my 640 sits in a drawer. Change that, and I'd switch in a heartbeat. I much prefer WP to Android, and the 640 has features I love (FM Radio, yay!). But at the end of the day, Android has the tools (read: apps) that WP doesn't. It's a simple Quality of Life question.

The app thing matters to some people, but not as many as you think.

Oh Alcatel ? I would not put to much high hopes on this one. Always had a fondness for this French company : the one who thought they had it made by selling Minitel to Texas

No Windows phone not dead but progress is very slow.

Alcatel ???? It doesn't matter if very less known OEMs produce W10Mobile, these OEMs don't have reach the Nokia and now MS has, they must concentrate on the devices and produce good models if they want this thing fly but look likes they have already given up.

I'd love to see an article about what the mobile landscape would have been like if MS had continued on with Windows Mobile 6 instead of rebooting. At the time, Android was in it's infancy and Samsung, HTC, etc were all in on Widows Mobile devices after the iPhone debuted. MS rebooted, Android caught up and mimicked the open-source, custom-ROM environment of WM and OEMs eventually moved to that side. What could have been if MS hadn't kept rebooting?

One suggestion that I would raise to save Windows Phone is just Provide another update to those phones which didn't qualify for the official windows 10 update(512 mb device/X20 device) by adding some UI features of Windows 10 like the new start menu,updated action center and not the ONE OS CORE so it wont affect the phone performance just like MS rolled an update for windows phone 7.5 to 7.8 and open source Windows Phone 8.1 OS, Yes 8.1 and I'm not talking about Windows 10 mobile. And use the Windows 10 mobile os in Surface Phone or in Phones for Enterprise or whatever in which security is a greater concern. Inshort I'm talking about combining the best part of Android and iOS. At least it would save 'Windows Phone' to a greater extend. I may be wrong.

I like all the Alcatel Super Phone specs except the 6". Please don't be 6" be 5.5".

The fact that this site, and some people, cannot face the simple fact the platform is practically dead (although not burried yet) amazes me. Stop excusing Microsoft, stop looking for excuses why the platform isn't done. Just face it, it's over. Why should I care about some cheap-looking plasticky phone made by a second-class phone manufacturer? Moreover, when I afterwards get treated as a second-class citizen by Microsoft? Let the fanboy hate flow, lol...

Yep, Microsoft have done a terrible job with Windows 10 for phones... So bad that I had to buy a new phone..

Being a huge fan of older Nokia Lumia devices and WP 8.1, I find Microsoft's current path boring and lackluster at best. Just google pictures of (for example) Lumia 730 and compare them to Lumia 950. The 950 falls flat on its nose with its dull, boring design. The features that stood out are now gone. No wonder people are rapidly switching to other platforms when their phones now either run abandonware (WP 8.1) or a buggy Windows 10. Not to mention the lack of apps.

Ok so you are mad and feel like MS screwed you... you miss features from the older system etc... all valid points... So you can do one of two things, well three really.. :) 1. Continue the hate
2. Try to help fix it, you seem like a smart guy... I'm sure you would have great input
3. Say nothing... Personally... I say go door #2 :)

And exactly how am I, or anybody, supposed to help fix the situation? By buying a new phone? Btw I'm probably going to buy a new Lumia anyway, but I won't go for a top model like I did before (820 & 920, close to 1000€ at the time of purchase) because I've been burned anf right now I own two obsoleted phones which will receive zero new apps because of lack of upgrade to 10, and from June 2016 they will also lose Here Drive.

No fanboy hate, just asking... what do YOU gain by thinking this way? Did you work for Microsoft or Nokia, get laid off and now have some personal issue with them? Totally understand if you did/do. What do you gain by having Windows Phone fail, or what do you loose by having it succeed? What does your hatred towards a piece of metal and plastic do to help the discussion and how does it help you personally? I know there a few of you here, and it sucks that some of you have the seething hatred for something that means so little to you... you obviously do not use WP, or at least I hope you don't. I guess I just feel bad for you that you are so committed to being this way...

To your surprise, I'm a user of Nokia Lumia 930 of 2 years. It's my first smartphone, actually (if you don't count Nokia Xpress Music 5530 with Symbian). I used to love every second with WP 8.1. I argued with everyone saying Android (or iOS) is better, I defended WP as best as I could. I even managed to "convert" some of my friends to WP. I used to be diehard fan of Nokia. Then W10M was announced, I was very excited. Then the new Lumia flagships came and with them the first shock to me, I guess. I remember thinking "Wow, these phones suck." Then I borrowed an Iphone 6 from my friend. I was shocked, again, by the number of apps and that it "just worked". So I started "exploring" other phones and platforms outside of the Microsoft shell and, saddly, I came to the conclusion that "WP may have better design but other than that it kinda sucks now". Everything caved in on me. I realised how blind I was. I was hopeful that one day, people will finaly find out how much better WP is, but now I've realised that it really is not. Over the past few months I, unfortunately, grew to hate Microsoft. They killed the platform. You can see how poorly they treat it, as if it was a piece of garbage, I feel like a second-class citizen. They don't bother fixing bugs that have been reported more than half a year ago. Their attitude towards WP fans is what really frustrates me.

This is just like me!! I have ordered a Galaxy s7 and will abandon windows for phones. It's just not working and all the Microsoft apps that I use altso exists on Android

Respect your way R3mis!!! Thank you for the well written and thought out email explaining your perspective. I could see where someone could feel that the generals left the soldiers on the field... That said I think Microsoft is trying, I really do (happen to know actually... :) ) I do hope they get there, as I think a strong Windows ecosystem only helps the other mobile platforms. If MS sees growth, the inclusion of other systems will grow IMAO! :)

So now, people are supposed to have opinions aligned to your POV?

Windows DEAD Phone DEAD isn't DEAD dead DEAD

Quite soon we will get Q1 market share numbers. Won't be pretty. Could even be negative as people return phones they bought during Christmas time.

If Microsoft get their **** together maybe then i buy Windows phone again.

These articles make me laugh lol Windows phone is not dead,,,, Windows phone is not dead to windows phone users but to the mass mobile device users it is dead.

It isn't dead, just floundering. Posted via the Windows Central App for Android

Heh, love it... very well put!

phew.. I hope this it. I can't take it any more. :D Posted via the Windows Central App for Android

Its dead I havnt even read the series. Duaa its called mobile now phone is dead!!! Posted via the Windows Central App for Android

Are we just trying to convince ourselves at this point? lol Posted via the Windows Central App for Android

You stupid people will write such stupid articles to kiss ass of microsoft and try to let the people know that yes what they are doing is fine. You are all failed as journalists, you cannot even write the truth. It is very apparent now to everyone reading this that you people are paid by microsoft to keep everyone subdued. Posted via the Windows Central App for Android

WHOA!!!! Easy there tiger... your "angry" is showing... There are some GREAT DECAF brands available that taste as good as the caffeinated products...

Ok, now I'm beginning to see the light at the end of the tunnel. But kind of sad though because I've grown to love my Lumias. But hey, if this helps push up W10M, I'm all for it, particularly since both forthcoming high-end phones from HP and Alcatel are kind of exciting. Can't wait to see the next chapter!

Not me. I ain't supporting them anymore. Will hold on to my BLU Win JR LTE till it breathes its last though.

These high end phones will flop just like all the others. There is nothing new in Windows that will change that. The difference is, these OEMs will just stop making Windows phones. They have no reason to continue supporting a platform that doesn't sell. It will be the same as HTC last year and the M8. All these new devices will do is cement in the minds of the OEMs that Windows phone is a flop. Posted via the Windows Central App for Android

Those people who are telling that wp is dead then why are you staying in wp and also in wc go and get android or ios phones and enjoyy-my opinion

Are you going to pay for it?

Because 1020 is still working fine.

This is going to sound stupid, but until MS and its partners get Snapchat, the ecosystem won't take off. I'm not a Snapchat user, but every single teen/20-something that I know is. This is the environment in which they live and breathe. You won't be able to attract the young value consumer without providing them what they perceive as a must-have app.

There was an attempt by Microsoft to set Snapchat on WP by them reaching out but the sad reality is Snapchat Founder straight up refused to work with Microsoft http://www.windowscentral.com/how-you-cant-get-snapchat-windows-phone-wh...

get a nexus device problem solved

When will the Fierce XL be sold at the Microsoft Store or Best Buy?

I guess I know why Snapchat is not on WP8.1 and W10M. Lol.

I've been a windows phone fan for about 5 years now and I am really disappointed with its progress. I'm giving up on windows and buying and android phone. Sad.

Windows phone is death..sorry but that's true...

But Android is not life...

Hi Jason. Thanks for the article. My personal opinion is that it won't help the ecosystem. It is dead from my point of view. Marketing at Microsoft sucks and there is almost no way to get a better userbase/apps. I as a partner would have a serious trust issue. Yezzy not being upgraded to W10 is a beautiful example. Microsoft's attempt to make a Android lookalike and kill all unique features is just sad. Circles in square environment? :/ How many restarts Microsoft wants to do? I, personally, had more than I ever wanted to have. As a fan and owner of WP I am sad and considering switching to iOS.

Alcatel seems to be a pretty good choice now.

Glad you enjoyed it. Thanks -------------------------------
Jason L Ward @JLTechWord

Alcatel is a pretty phone. Fierce xl is pretty good for a low end. I dropped the phone while riding my motorcycle and it still works.

Yes sure it isnt dead :) Yet But soon it will be deadneded RIP Windows phone 2010-2017*

Well at least not this year then... so lets see what 2016 brings... we are only three months in ;) ...and due to all the "crazy" here, I just moved my daily driver from my iPhone 6s to my 950... Did a app check and the only one that I could not find either the same or a replacement for was B of A, rumor has it, its coming... :) So far so good... though I will need to run through all the darn Candy Crush Saga levels again... think I have a pretty good handle on them though... heh! I do USE my 950, but as a "side" phone... now its front and center... lets see how it goes...

I left Windows and bought a Alcatel Idol 3, running Android. The price was right and it has a 615 processor, 2 GB of memory, a 2950 battery, 5.5 inch screen, a SD card slot, high resolution screen, and it performes like a high end phone (its a high middle). I gave away my 820/925/640 to some kids to do with as they want. I doubt i will ever get another windows phone. Burned to many times.

Windows phones are basically dead in my city because MS closed the last walk-in repair center last year to save money. Since there is no successor to 1020 and it can't be upgraded to W10, I will move to a different os.

Windows phone is dead, 50% all windows phone user in the world cant upgrade to windows 10. By adduplex.

alcatel in my country is known for the cheapest phone ever, and that's it, I don't see what it brings to wp other than the standard QUALCOMM sterile specs like any other Chinese brand

OneTouch Idol 3 with Windows 10 Mobile and I'll be happy.

Alcatel has a lot of work to do with their brand preception if they really want to target millenials.

I'm hoping that Surface phone really happens and it will include Stylus pen in it! It would be nice to sketch stuff on the go! :P

In a country where I live people don't regard phones with 'ugly' tiles as smartphones....... make the home screen option whether the tiles or something else and by default put something else instead of tiles , then lure people.... if the os is great one will love it no matter what....

Been reading all the articles on this as I am a Windows Fanboy along with my twin and all of my family (sans my iDevice daughter).. we all love our windows phones. All of us but one have a Nokia Icon and we also have iDevices to do the things we cannot like taking bank checks and depositing them via an app. Dissapointment comes with the announcement that we will not be getting an update on our 'best of class' Verizon phones. I haven't even told my wife yet. My twin has just changed to an iPhone for his daily driver because he cannot take his phone and see his home automation solution or his specialized follow me camera that he uses.. it killed him to finally make that change. Lucky for him is that he has the need for all platforms and has access to each anyway. Now here we are stuck in this space with a promise of a phone sometime.. maybe?.. and a promise of a unified app experience sometime.. maybe?.. and some promising news about the path they are taking but what is the reality when the don't update our phone and there are no real Verizon solutions that are appealing? Moving to another carrier is not a possiblity as we rely on this one for a remote location that has no other coverage at our place in NH If MS didn't do anything, I would keep my Icon. I really have nothing but heaping praise for this phone but the battery has had just under 1700 cycles and isn't as robust as it once was. For now, I keep going using my phone on the day to day and an iDevice to fill in the gaps but form whatever opinion you want I am pining for a new phone and not getting the Win 10 update made it harder to wait. I believe, but this is like a movie where the faithful are being tested.. can we get to the 'he gets the girl and job part soon please'.

I love how Alcatel refers to their windows flagship devices as superphones. If that catches on boy will that help W10. Posted via the Windows Central App for Android

Ultimately, anything that helps the W10M platform makes me happy, and the validation provided by the incoming 3rd party OEMs certainly does that. So hooray! But I had kinda hoped that rather than 1st party getting buried in a sea of 3rd party, it would rise along with and continue to rise above. In one sense, via the UWP, one core, WaaS, and universal apps, it is in the ways that Windows is most UNLIKE anyone else that it's the most interesting to me, and yet, in an equally powerful sense (for me), it is most interesting in the ways that it meets the other two in the middle. For instance, it is much more open, and free, and liberating than Apple, and yet, much more tight, and locked down, and uniform than Android (and I'll let the reader decide what point along that spectrum is the ideal). So it was that I enjoyed yet another point where Windows was the middle option: in 1st party phones: in Apple, you can have any phone you want so long as it's iPhone. In Android, the [pseudo] first party Nexus is but a bit player, buried under much bigger 3rd parties. Windows had 3rd parties, but it's first party was front and center - the middle option approach. Listening to how 1st party Windows Phones would work in this future state, it sounded JUST LIKE you were describing the Nexus. I mean, the health and proliferation of the greater platform is a MUCH higher priority for me than how MS's own offerings fit in that panorama....especially since my reasons for wanting it so are little more than for my own joy in reveling in the "middle-ground-ness" of their approach...so this is still definitely a very good thing. But I hope you'll endulge me a little disappointment in that if only in just this one way, Windows will be just a parallel of the Android universe and not something distinct that meets the two approaches in the middle. Cheers!
Windows Central Newsletter
Thank you for signing up to Windows Central. You will receive a verification email shortly.
There was a problem. Please refresh the page and try again.