The Witcher 3 Xbox One digital copy is cheaper, unlocks early, and is available for pre-order [Updated]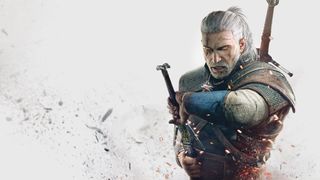 [Update] Looks like the Game + Expansion Pass Bundle is receiving that same 10% discount. The expansion pass will include both expansion packs for the game that will add 30+ hours of gameplay to the existing game. Both packs are launching later this year. The Game + Expansion Pass bundle will normally set you back $84.99, but thanks to that 10% digital discount you can grab it from the store for $76.49.
Yesterday, CD Projekt Red announced that The Witcher 3 went gold just in time for its May 19 release next month. Now, the game has now become available for pre-order and pre-download for the Xbox One. However, that's not the biggest news coming out today.
When the pre-order page in the Xbox Store went up last night, people began to realize that the game was being offered at $53.99 instead of the usual $59.99. Upon further investigating, it seems it is not a pricing error, and instead CD Projekt Red is giving digital buyers a nice 10% discount. But that's not it.
If you buy the game digitally, not only will you get it at a discount but you will also be able to enjoy the game hours before your friends that are camping out at their local GameStop waiting for May 19, 12:01am. For us United States peeps, the digital game will unlock at 7pm EST/4pm PST.
CD Projekt Red has gone a long way since announcing the game to get gamers on their side, and this just adds to that. A couple of months ago it was announced that The Witcher 3 will feature 16 DLC packs that will all be completely free when released. These DLC packs will include things like hairstyles, armor sets, and new quests.
The Witcher 3 releases May 19 (officially) and is said to contain approximately 100 hours of gameplay.
The Witcher 3 – 30GB – $53.99 – Xbox Store
The Witcher 3 (Game + Expansion Pass) - $76.49 - Xbox Store
Get the Windows Central Newsletter
All the latest news, reviews, and guides for Windows and Xbox diehards.