WMExperts Podcast 21 - Carrier Roadmaps, Listener Emails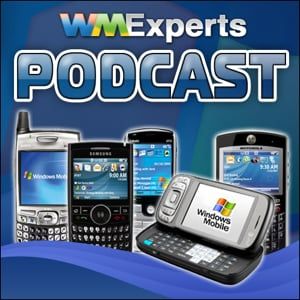 Dieter and Mal discuss what just may be the final Treo 800w (prerelease) rumor, the HTC Diamond in a CDMA flavor, leaked carrier roadmaps, and a bunch of listener emails. Happy 4th of July, everybody!
Download it directly with this link
Subscribe via iTunes

(opens in new tab)

Listen to it here with this flash player:
News
Tips and/or Software
Weatherbug Direct
Community
Thanks to Eric, Sunshine, Scott, Marc, and Kevin!
Some good profile apps for Windows Mobile Pro:
Credits
Thanks to the WMExperts Store for sponsoring the podcast. Thanks also to these great artists for the music and to CCMixter.org for offering a great database of Creative Commons music!
Windows Central Newsletter
Get the best of Windows Central in your inbox, every day!
little mistake in the podcast fyi the opening says june 4th not july.

yeah, I caught that. Considered changing it... but messing up the date in the opening is becoming a kind of tradition for us. :)
(My fault, by the way, I think I left it as june in the script)

WONK!!! Love it actually, way to call him out Mal.
UHF is classic.
By the way, Facade will allow you to use their today screen theme and use other plugins like Google or Weatherbug. You don't have to worry about the xml export/change/import stuff.

I dont think the Omnia is on the roadmap. It talks about a 2 megapixel camera instead of 5 megapixel as in the Omnia.
Surur

please tell me that that vista promo is not for real. I seriously hope that was never launched to the sales people . Not even as a joke.

That movie is the funniest thing I've seen in weeks...
WOW! The Vista sales team ROCKS! Hahahaa!
Mal, the WMExperts Podcast #22 can be your video going into UTStarcom! It's perfect... just make a lot of noise, I hate the way they do the naming just as much as you guys
UHF is one of my favorite movies... Thanks Mal ;)

Dashwire, albeit slow, saved me this weekend when my phone crashed.
Since I am on the 30.00 verizon data plan I don't have wireless sync. Great app!