New WPA3 Wi-Fi security standard officially rolling out
The new standard wants to make your Wi-Fi network more secure than it's ever been.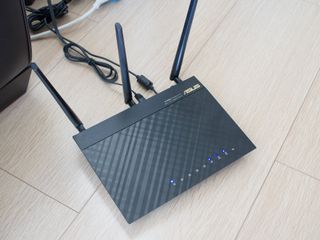 As our mobile world progresses with new phones, smart home gadgets, and more, it's becoming even more critical that our online presence is as safe and secure as can be. To ensure things stay that way, the Wi-Fi Alliance is now certifying products that support the new WPA3 standard.
WPA3 is officially replacing WPA2, and considering that WPA2 was first released in 2004, the time for this is long overdue. Although not much is changing from a consumer point-of-view, WPA3 is chock-full of new features and tools to ensure your wireless internet connection is more secure than ever before.
One of the highlights found with WPA3 is that it makes it much more difficult for hackers to tap into your network using offline password-guessing attacks. WPA2 allows deviants to capture data from your router and then repeatedly guess your password over and over on their computer so they can gain access to your Wi-Fi setup, but with WPA3, one incorrect hacking attempt will render this data useless.
Nothing will change with the way you enter your Wi-Fi password on your phone, but the manner in which hackers usually try and break into your network is much more difficult with WPA3.
Other benefits with the new standard include added privacy over your data when connected to a public Wi-Fi network, making it impossible for hackers to recover your data even if they break an encrypted transmission from your network, and more.
As for when all of this is rolling out, it's going to take some time for WPA3 to be as widely adopted as WPA2 is right now.
You'll need to buy Wi-Fi routers, phones, and more that support WPA3 out of the box, but if you're lucky, the manufacturers of your current gadgets will update them so you don't have to go out and buy all-new tech to benefit from WPA3.
The Wi-Fi Alliance expects WPA3 to be more widely available later in the year, and when the new 802.11ax Wi-Fi standard comes out in 2019, it should ramp up even more.
You'll still be able to connect to WPA2 networks using gadgets that support WPA3, and similar to the old standard, the Wi-Fi Alliance says it'll regularly update WPA3 over the years to ensure it stays as safe as possible no matter what gets thrown at it.
Wi-Fi Alliance announces EasyMesh, Qualcomm promises support for WPA3
Windows Central Newsletter
Get the best of Windows Central in your inbox, every day!
I'm sure we're talking multi-year before this becomes universally available. New laptops will get it first. Who knows if old ones will ever be upgraded.

Is this standard just a software update or will it require features in Hardware to work. If it is just software then I would think old hardware should be enabled. But I guess time will tell.

Look forward to hopefully seeing my router get updated to the new standard.

Don't get your hopes up. I'm sure most manufacturers will treat this is an excuse to make everyone buy new models. Unless you're buying enterprise class units. I use and recommend Ubiquity because they roll out updates continuously adding features over time to their units. (But they are not always consumer friendly... takes some understanding of wifi networks to configure.)

Actually, that would be... sadly the better route... there are far too many routers and many are not patched or updated let alone support maintained by their oems. Plus many use ARM processors that also vulnerable to flaws addressed with later SOCs. I've had a few duds when it comes to Ubquiti but I would say that's a reseller issue as it's hard to tell which is a crappy knock off and the actual thing without opening it up and voiding the warranty. I wish Ubquiti would sell directly in the UK, as when I bought them only Euro DK sold them via Amazon and all of them didn't last more than two weeks - given the enterprise grade and rep in the enterprise sector I doubt that is the norm - hence my feeling it's a reseller issue - As the replacements all had the same issue. Now that scan.co.uk also have started selling them on Amazon, I'm willing to give them another shot.

About time! I've been waiting for this to upgrade my network... guess I'll have to wait a few more months when there are more router options.