When it comes to rally games, the first thought is usually Dirt by Codemasters. But there's one thing that it doesn't have, and that's an official World Rally Championship license, which is where the aptly named WRC series from Bigben comes in.
A couple of years ago, I reviewed WRC 7 and found that it was a solid alternative to Dirt and a good experience across the board for fans of the sport. In the time since the developer has gone back to the drawing board to make WRC 8 a worthy contender to the throne for fans of racing through trees sideways. Much has been kept, but much has been made better. And now it's more than just OK for fans of the sport.
Bottom line: Great looks, improved physics, dynamic weather, and a more in-depth career mode mark a positive step forward for the WRC franchise.
For
Looks great
Xbox One X enhanced
Improved physics
Dynamic weather
Career mode has more depth than previous years
Against
Longevity still a question
Stock controller settings are terrible
Inconsistent penalties
Attention to detail
WRC 8 isn't just about the license to use the actual cars and stages from the real thing; it's how it uses it that makes the difference. The attention to detail in this game is tremendous, starting, of course, with the realistic cars and liveries.
As in previous games, there are three official series included, from the entry-level Junior WRC and its front-wheel-drive Ford Fiestas, through the WRC 2 and into the main event, the WRC. At each stage, you'll find more powerful vehicles, tougher competition, and an increased challenge in simply piloting the cars.
All the cars in the game look gorgeous, as do the recreated stages of the WRC circuit. WRC 8 brings dynamic weather to the table, not only something I love to see in racing games but something that adds to the realism and the experience.
There are no pit stops in the middle of a rally stage, and without a setup that can handle the conditions you may face, you'll struggle.
Some of the conditions are pretty horrendous, too. Everything that a real rally driver would experience can be found in the game, affecting handling, visibility, and putting nerves on edge. Stages take place early in the morning, in the middle of the day, late at night, there's never a dull moment and never are there two stages exactly the same. And your car will get dirty, naturally, because a rally car is only clean when it's parked up in the service area. The weather and road conditions will soon be reflected on your paintwork.
The attention to detail even stretches to the drones you'll see flying across in front of you. Aerial footage is a staple of the WRC, and the game has undergone a bit of an overhaul with its camera system, giving you a much more realistic feeling 'broadcast' replay mode. The drones can't be used while in the game, but it's still a nice touch and shows how much the developer has really drilled down to the finer points in its approach to this years release.
Perhaps the most important change in this year's game is the improved physics. Previously I felt that the handling in WRC 7 was artificially difficult, but in this year's game the engine has been improved with assistance from actual WRC drivers, and it feels good. It's still equal immensely satisfying, hair-pullingly frustrating and downright terrifying, but that's what makes rallying so enjoyable.
You'll need to jump in and adjust the stock controller settings though, in particular, the deadzone. During the first couple of runs, the handling felt overly twitchy, and I was hitting a lot of trees (rallying is brutal). But, adjusting the deadzone in settings worked wonders. It's hard to be delicate barrelling down a country track at 100mph, increasing the dead zone gives you a little more headroom and allows you to be gentler in the turns while still working the stick hard.
The best experience comes with a wheel, and as ever, WRC 8 supports all the main steering wheels from the likes of Thrustmaster and Logitech, as well as manual shifters. If anything, WRC 8 is a little easier to get to grips with using a wheel, because you're in complete control and are better able to deal with bumps, slides, jumps and react when you get it a bit wrong. I'm far from a pro, but getting hunkered down, in the zone and training your brain to funnel the co-drivers notes into your fingers is the recipe for success.
Linear, but more involved career mode
One of my biggest criticisms about the previous game was that the career mode felt a little shallow. For many, playing through the career mode will be a staple of their experience in WRC 8, and fortunately, it's had a little tweak for this year's game to make you more involved.
It's still entirely linear, in that you start at the bottom with the target of moving up to the WRC and becoming the world champion, but that's fine. There's not a lot else you would expect, and if you'd rather, you can avoid an entire career and play a season at a time in the Season mode.
In career mode you have to balance actually racing with keeping your crew happy and healthy, your manufacturer reputation high and overall morale up. You have complete control over your crew, and as you progress, you unlock more roles and better people to fill them. But all of those people have a salary, and if you can't deliver in the car, then your funds will soon disappear.
It's one of the finer points of the career mode. Your manufacturer won't just desert you if you slip into the red, but you have to earn enough from results to pay the crew and cover the cost of repairs. You can run with less crew members and skip repairs to keep costs down, but then will it affect your overall result? The choice is yours to play how you want to play. But if you don't deliver, ultimately you'll be out of contract, which won't help you reach your ultimate goals any faster.
The skill tree is one of the biggest things to manage in the game, as it's classed as your R&D department. As you play and progress, you earn R&D points which allow you to unlock a whole raft of new skills. These cover just about every aspect of the game, but the decision on what to unlock and prioritise lies with you.
You also get to do more than just go rallying and manage the team. Various objectives keep you occupied throughout the course of a season, but there are additional challenges throughout. Between races you can train, which is a good way to boost morale and increase your XP, you can rest and let your weary team recover, or you can take part in manufacturer tryouts or classic rallies. The former will help you build a good reputation with other manufacturers, key to your progression through WRC 2 and WRC, while the classic rallies are just fun and a chance to race and win without affecting your main contract.
Online play and longevity
Even now as the new game is launching, the previous iteration has regular challenges to keep players entertained. And nothing looks like changing for WRC 8, either. For the fans and the most dedicated of players, there will always be something to do. Always a fresh challenge, be it a time trial, or a digital recreation of the latest WRC round, there's always something going on.
I'm still left questioning whether it's enough to keep the less-hardened rally nuts engaged, though. Unlike a track-based racer, you can't just hop into a multiplayer lobby and thrash out a few laps. Likewise, you're unlikely to see a lot in the way of new circuits or cars, simply because of the nature of the license. The likes of Dirt Rally 2 can keep pushing out fresh content because it doesn't sit within the confines of the WRC, which is a blessing in some regards. You do have multiplayer within WRC 8, but like anything, it'll need players to stick around to make it worthwhile.
But, there is one feather in its cap, and that's the esports. Much like the Forza RC, the esports within WRC 8 is open to everyone to have a go at qualifying, and it's certainly worth a go if you're into your digital rallying.
Initially, the longer appeal of WRC 8 does look more appetising than its predecessor. Since I haven't spent any time with the game during its live phase, it's hard to comment on how good or how popular these modes will be, but after you're done with career mode, there looks to be plenty to do.
In a time of games being delivered as a service, how long you're kept engaged is one of the biggest markers for success. WRC 8 has the framework for the long-term and a game worth playing for weeks, months, years to come. But only time will tell how exactly it pans out.
Should you buy WRC 8?
There's never been a better time to be a rally fan, because we have two great franchises that are worth playing. WRC 8 may have a narrower focus than Dirt Rally 2, but it's definitely worth getting behind the wheel.
Fans of the sport need look no further than the WRC license to excite, but thankfully, the beauty of this game is more than skin deep.
On the outside, much looks the same as its predecessor, but the changes to the career mode and the physics inparticular, make it more engaging and enjoyable to play.
It'll still make you cry at times, because no matter how good your run is, failure is only around the next corner in the shape of a large tree. Penalties for going off-track are a little inconsistent, but the reward of stringing together a fast, fault-free run is so satisfying.
I hope the apparent plethora of additional online content is enough to keep players coming back for more, because it's certainly a game worthy of it.
WRC 8 is available on Xbox One, PC and PS4 from September 5 in Europe and September 10 in North America.
Four right tightens
A challenging and enjoyable virtual rally racer

WRC 8 is fun, it's challenging, and it's frustrating, and with that license in tow, it's a great play for rally fans the world over.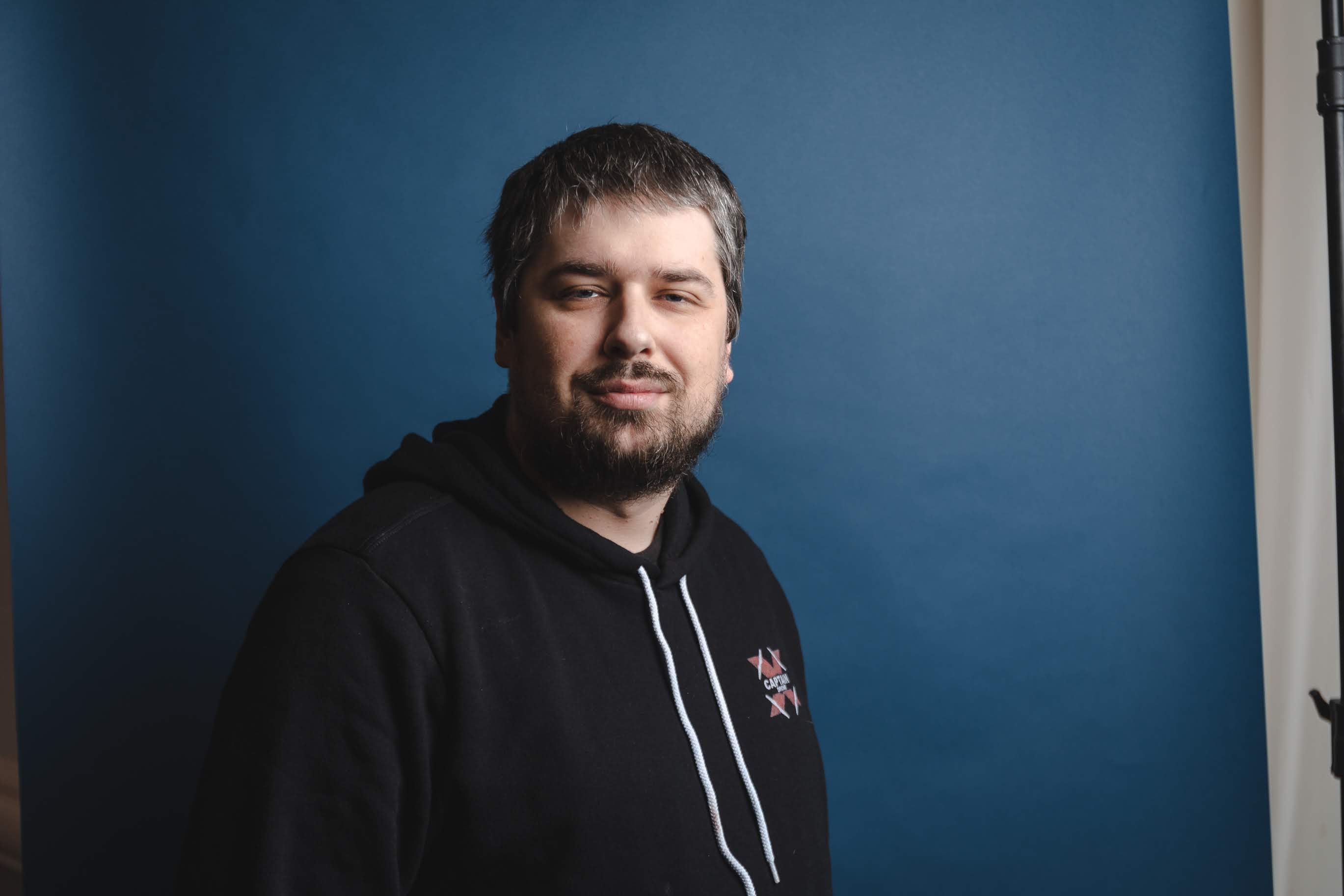 Managing Editor - Tech, Reviews
Richard Devine is a Managing Editor at Windows Central with over a decade of experience. A former Project Manager and long-term tech addict, he joined Mobile Nations in 2011 and has been found on Android Central and iMore as well as Windows Central. Currently, you'll find him steering the site's coverage of all manner of PC hardware and reviews. Find him on Mastodon at mstdn.social/@richdevine