Xbox 360 holiday deals are heading to India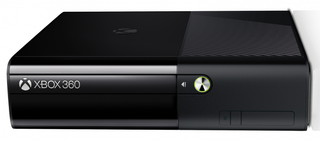 Just because Microsoft's latest game console, Xbox One, is on the horizon doesn't mean the company has forgotten about the Xbox 360. The company has announced three holiday value bundles for their customers in India - and they are sweet deals.
The first bundle foregoes Microsoft's Xbox Kinect sensor and instead tries to win you over with a plethora of video game titles and a 250GB Hard Drive. The bundle includes four games including Darksiders 2, Batman Arkham City, Halo Reach and Gears of War 3. The bundle will cost Rs 24,990 ($407 USD) at launch.
The other two buddies include Kinect sensors, while their storage capacity and included games differ. The first bundle has a 4GB Hard Drive and includes FIFA 14 and your choice of either Kinect Adventures, Kinect Disneyland and YourShape Fitness Evolved 2013 or Fruit Ninja and Forza Motorsport 4. This bundle will cost you Rd 26,990 ($440 USD).
The last bundle is a 250GB Xbox 360 with Kinect and includes Minecraft, Kinect Adventures, Dance Central 2, and Kinect Sports – it will retail for Rs 34,990 ($571).
The three bundles are aimed at different price budgets, and we like that the cheaper of the two Kinect bundles allows users to choose between more family friendly games and games for the intense gamer.
All holiday bundles will be available starting October 12, 2013 – if you haven't picked up an Xbox 360 and don't intend on purchasing an Xbox One, some of these compelling deals might be a reason to dive into the 360 ecosystem now.
With Microsoft's launch of the Xbox One next November, we do expect a price cut for the base Xbox 360, but we are unsure if the Holiday Value Bundles will be readjusted – most likely, they will not be.
Are any of our readers located in India planning on picking up one of these sweet bundles?
Source: NDTV Gadgets
Whoops! I leaked the secet version of Gears of War for India. ;) Fixed, thanks!

Sony Playstation is huge in India, Microsoft should have launched Xbox One earlier to change the people's perception that Microsoft doesn't care about Indian market, one year will be too late as PS4 will have cemented its postion as de-facto choice for gamers and the 70% PS marketshare will continue just like last generation.

There is no Your shape fitness evolved 2013 for Xbox 360 dude.

Hi iBrams, YouShape Fitness Evolved 2013 is currently an exlusive for WiiU and we are chceking with sources to see if there was a typo in the original reporting or if the game will be coming to Xbox 360 shortly. Thanks for poiting it out!

Could be cool to see it for Xbox 360 :D or Xbox one. The first two games were very helpful until nike+k training arrived (lol). Thank you for the reply ;) greetings

I got fed up of MS attitude to India, always late to the game and either hiked up price or reduced functionality. From the looks of the console, it does seem to be the new SLIM model (E Type) now being released. If you compare the prices in US where a 4GB console with Kinect and Kinect adventures bundled in costs $299 and the same here with fifa 14 (add 3000 INR) costs $440, it doesn't add up! I got the console bundle from best buy a month back, when i saw that Xbox 360 is lagging behind in India both in terms of price and new variant. MS is never going to be a leader with that attitude and already PS3 has made greater inroads compared to X360. I highly doubt Xbox One (when it is launched) will have the same feature set available to us as it is for rest of the world (first world). It's the same with Windows Phone as well, only Nokia made a difference by bringing software such as Nokia Music, Here maps to bring the OS and phone on par with google products. and now that they are bought by MS, one can speculate the direction it will head into. /END OF RANT :)

DEAL for Customers or deal for Microsoft??
Windows Central Newsletter
Thank you for signing up to Windows Central. You will receive a verification email shortly.
There was a problem. Please refresh the page and try again.