Xbox and PC recap: Studio troubles, Halo TV show lands, and E3 is canceled
An eventful month all around.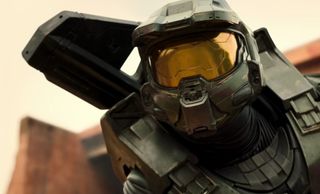 (Image credit: Microsoft / Paramount+)
Hey all, and welcome to the first Xbox recap of 2022, specifically covering the month of March. This is something new we're trying out at Windows Central. While we have some Microsoft-specific weekly round-ups, we've decided to try out a monthly recap for the biggest Xbox (and PC) gaming news that players might've missed. We're starting this off as a monthly recap, but depending on numerous factors including — but certainly not limited to — reception and the rate of news, we might make this a more frequent thing.
March 2022 is a great place to start too because it was a huge month in some good ways and some not-so-good ways. We have the long-anticipated arrival of the Halo TV show, reports of various studio problems, new games being announced, and the cancelation of E3. Let's dive in.
The Initiative faces staffing problems
Kicking things off, a VGC report indicated that Xbox studio The Initiative has faced some staffing problems, with several employees leaving. There have reportedly been struggles over the direction of the studio's reboot of first-person spy shooter Perfect Dark, with former employees describe the development of the game as "painfully" slow.
The Initiative announced in 2021 that the team was partnering with Square Enix-owned Crystal Dynamics on the development of the game. The report alleges that the game is still years away, while noting that Xbox leadership is willing to be patient with games being developed regardless of the amount of time they need.
"It's no small task to build a studio and reinvent a beloved franchise," studio head Darrell Gallagher told VGC. "In creating The Initiative, we set out to leverage co-development partnerships to achieve our ambitions, and we're really excited about all the progress we're seeing with our relationship with Crystal Dynamics."
Supermassive reveals The Quarry
If you've been itching for a new full-fledged horror game from Supermassive, you're in luck. The studio recently revealed The Quarry, a spiritual successor to the company's 2015 PS4 exclusive Until Dawn. The Quarry follows nine different teenagers for one last night at Hackett's Quarry as you make decisions to determine who lives and who dies.
This U.K. studio has been working on The Dark Pictures Anthology since 2018, releasing three smaller titles so far with a fourth titled The Devil in Me slated to launch later in 2022. These games have seen mixed critical reception and are generally considered inferior to Until Dawn, which is by contrast regarded as one of the best PlayStation horror games available.
As a huge horror fan, I'm definitely interested in this. I'm particularly excited about the Movie Mode, which allows you to set the personality traits of the teens then watch events play out, which sounds perfect if you're having a party or just want a more laid back experience. The Quarry is currently scheduled to arrive on June 10, 2022.
A night of horror awaits in this new scary title from Supermassive Games, the developers of Until Dawn.
Xbox Game Pass to get family plan
Our own Jez Corden reported that Xbox is working on a Game Pass family plan set to launch later this year. A lot of the details are vague, but we know that the plan will allow for five players for games across the whole catalog, and players within the same country wil lbe able to play together with a single subscription.
Game delays, release dates and release windows
A flurry of big games were dated or delayed this month. To kick it off, Motive Studios' Dead Space remake saw a decent amount of (still early) new footage comparing the game's audio systems and explaining exactly how the developers are building on top of the layers of the original game. The Dead Space remake has also been pushed to early 2023. While it's disappointing that it won't arrive this year, it's good that the developers are taking the time to get it right.
The delays didn't stop there, with Rocksteady Games' Suicide Squad: Kill the Justice League delayed until Spring 2023. While there's again no exact date, Rocksteady is certainly being allowed to take the time need for this game. The studio's last big game, Batman: Arkham Knight, released in June 2015.
One big game did get a release date this year, and that's WB Montreal's Gotham Knights. This Bat-family co-op adventure is officially scheduled to launch on Oct. 25, 2022. Set your calendar; we've got a date with the Court of Owls.
Undead Labs reportedly faced some problems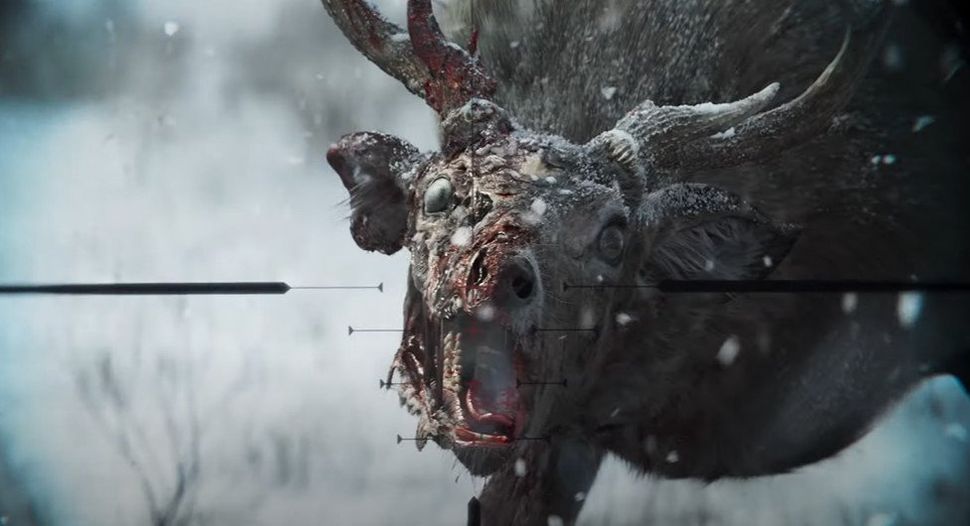 Another month brings more video game industry allegations. A Kotaku report indicated that State of Decay developer Undead Labs has struggled with management problems, alleging that former studio head Jeff Strain was mentally checked out after the team was purchased by Microsoft. Other allegations involve sexism going unpunished and decisions being made that hampered the development of upcoming title State of Decay 3.
The report does, however, indicate that staff still at the studio feel that things are back on track, and are hopeful that the studio doesn't repeat the mistakes it's made over the last couple of years.
A new Witcher Saga begins
Lots and lots of games are being announced extremely early as recruitment tools. It's a change that's been happening across the industry and one that might deserve more in-depth examination.
On a related note, CD Projekt RED announced a new Witcher game with the teaser image above. The medallion is confirmed to be a lynx, which is quite interesting considering that the School of the Lynx doesn't exist in the books or games... yet. Additionally, the developer is switching to Unreal Engine 5 for this project, partnering directly with Unreal experts and Epic Games to ensure the engine works well.
As a massive fan of The Witcher, I'm really excited. As someone letdown by Cyberpunk 2077 at launch and everything that it entailed, I'm much more cautious. We'll have to pay close attention and see how this pans out.
The Halo TV series has arrived
The long-awaited Halo TV show has landed, with two episodes on Paramount+ at the time of this writing. I was impressed by the action-packed, gory series debut, though the follow-up episode felt a little flatter to me. All in all, I'm enjoying it so far, and I'm curious to see where this alternative universe Silver Timeline leads us.
E3 2022 digital event canceled, ESA plans 2023 return
In terms of E3 this year, well, there will be no E3 this year. This comes via an official statement from the ESA, following earlier reports that the organization was struggling to put together a digital showcase after previously confirming no physical event would be held. The ESA is planning to organize E3 2023 for next year, but there aren't any official plans yet.
Meanwhile, Geoff Keighley's Summer Game Fest is blazing ahead and will be held in June 2022, with more details to come soon.
Looking ahead
That's all for this month's recap. April 2022 should ostensibly be a quieter month for gaming but who knows what'll happen. Personally, I still need to finish Tunic and check out LEGO Star Wars: The Skywalker Saga. Until next time!
— Samuel Tolbert
Get the Windows Central Newsletter
All the latest news, reviews, and guides for Windows and Xbox diehards.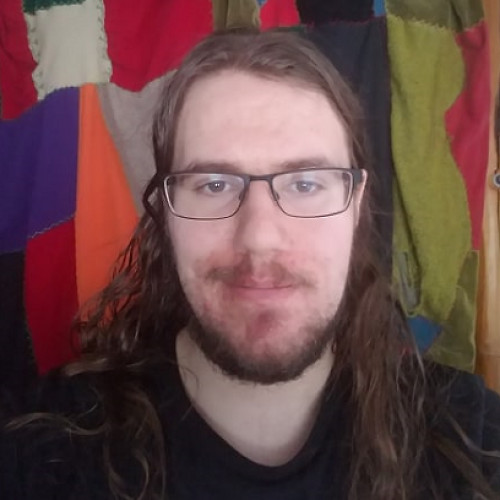 Samuel Tolbert is a freelance writer covering gaming news, previews, reviews, interviews and different aspects of the gaming industry, specifically focusing on Xbox and PC gaming on Windows Central. You can find him on Twitter @SamuelTolbert.