Xbox Cloud Gaming (xCloud) requirements: What you need to get started
How exactly do you get Xbox Cloud Gaming anyway?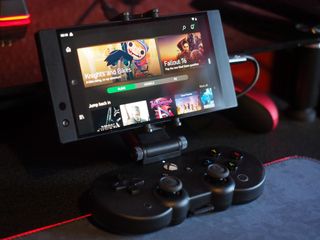 (Image credit: Jez Corden | Windows Central)
Xbox Game Pass Ultimate also comes with Xbox Cloud Gaming, formerly known as Project xCloud. The service gives you access to over 100 titles streaming from Microsoft's servers, available on the vast majority of smartphones and tablets, as well as PCs and other devices via web browsers.
However, the details on exactly what you need to get started with Xbox Cloud Gaming aren't always clear and obvious. From 5GHz Wi-Fi to subscription services, peripherals and limitations — here's what you need to know about getting started with Xbox Cloud Gaming with Xbox Game Pass Ultimate.
What exactly is Xbox Cloud Gaming?
Xbox Cloud Gaming (known by its codename Project xCloud) is Microsoft's answer to a device-agnostic future. Rather than build native mobile games, Microsoft hopes that it can leverage its sizeable console presence to bring services to the phone and tablet market, streamed from Redmond's massive Azure server farms.
What this means is that instead of playing the game on your device, you're instead streaming it from the cloud. This has notable benefits and downsides and is far more complex than simply streaming a video feed as per YouTube or Netflix.
Put simplistically, Xbox Cloud Gaming sends your inputs up to their servers dotted all across the globe and streams the video game feed down from the internet. This means that you can play games that have much higher fidelity and complexity on servers powered by Xbox Series X hardware. It also means you can play games that traditionally aren't available on mobile devices, such as Gears of War, Halo, Flight Simulator, and others. Additionally, streaming may save your phone's battery life to some degree, since you're not relying on CPU-intensive native games.
The drawbacks are obvious, though. Many Xbox games aren't built to run on small displays and have tiny fonts and UI elements that are almost impossible to read without a magnifying glass on smaller phones. Xbox Cloud Gaming is also data-intensive, meaning that those with data caps may find their usage limits getting blown up relatively quickly. If you're data uncapped, you may find that your internet speed isn't good enough, or doesn't have a high enough frequency to play action-oriented games reliably. Unlike a native mobile game, you may find that poor 4G or 5G support prevents you from playing games while outside of the home, too.
Technically, Xbox Cloud Gaming is still in a "beta" phase, with Microsoft's engineers working tirelessly to improve the service's quality and features. Despite its beta tag, it's still an impressive service that has become a cornerstone of my active gaming life. Microsoft recently upgraded the servers to Xbox Series X server blades too, making the service far higher in quality, with boosted speed. It's improving all the time, and if you meet the minimum requirements, now is as good a time as any to check it out.
Xbox Cloud Gaming: Phone and tablet requirements
Xbox Cloud Gaming has a range of technical and geographical requirements, alongside an Xbox Game Pass Ultimate subscription which costs $15 per month, or $1 for new users on a month-long free trial. Here are the requirements you need to know for Xbox Cloud Gaming, as of writing.
Swipe to scroll horizontally
Category
Xbox Cloud Gaming
Required OS for tablets, phones, and PC
Android 6.0 or above, iOS 14.4 or above, Windows 10 October 2020 Update or above
TVs with Xbox cloud included
Samsung 2022 Series (QN900B, QN800B, QN95B, S95B)
Required apps
Android: Xbox Game Pass @ Google PlaySamsung Android: Xbox Game Pass @ Galaxy StoreiOS and PC: Xbox Game Pass on the web, via latest version of Safari, Chrome, or Microsoft Edge
Supported locations
Argentina, Australia, Austria, Belgium, Brazil, Canada, Czech Republic, Denmark, Finland, France, Germany, Hungary, Iran, Ireland, Italy, Japan, Mexico, Netherlands, New Zealand, Norway, Poland, Portugal, Slovakia, South Korea, Spain, Sweden, Switzerland, the United Kingdom, and the United States
Controller support
Android: USB-C, touch, or Bluetooth 4.0+
iOS: Touch, or Bluetooth 4.0+
Windows 10: USB 3.0, USB-C, touch, or Bluetooth 4.0+
Bandwidth requirements
10Mb/s minimum speed, 20Mb/s for iPad
Subscription required
Xbox Game Pass Ultimate
Xbox Cloud Gaming: Configuring your home internet
While you can play games using 2.4GHz Wi-Fi, 5GHz is recommended. The general rule of thumb with Wi-Fi frequencies is that 2.4GHz generally offers a better range, while 5GHz offers better speed. You may find you have the best results using 5GHz while sitting relatively close to your router, with minimal obstructions between yourself and the connection. If you're sitting several rooms away, 2.4GHz may offer a more consistent experience, but you may find it's too slow to play action-oriented games. Many of the best games on Xbox Cloud Gaming are turn-based, though, offering a good experience even on slower or less-than-ideal connections. I generally put smart devices on the 2.4GHz SSID. Devices that I plan to use more frequently or more intensively for streaming games or video, I put on the 5GHz SSID.
Typically, you can see if you're running 5GHz or 2.4GHz Wi-Fi by opening your device's connection settings. On Android, you can do this by long-pressing the Wi-Fi symbol from your notification center, and hitting the cogwheel to view advanced settings on your Wi-Fi connection. On Windows, you can find out by typing "Network Status" into the start menu, then by selecting "properties" on your Wi-Fi connection. As of writing, it doesn't seem as though iOS allows you to easily tell what band your Wi-Fi router is on, but you may be able to enable it in your router's settings manually.
There are many hundreds of routers and modems out there, but most modern ones allow you to separate your home Wi-Fi into two separate SSIDs. Generally, I split mine and name them with "2.4" or "5" to easily tell which network I'm connecting to. Some routers automatically assign you a frequency based on what it believes will be best performance, but sometimes that is to the detriment of Xbox Cloud Gaming. It's best if you split them up manually, generally. For details on how to do this, it's best to consult your router's manual or support forums. A quick Bing or Google search for "How to split 2.4GHz and 5GHz Wi-Fi" with your router name should give you the best information, given the volume of router options out there.
Some older routers, phones, and tablets may not support 5GHz Wi-Fi, however, so it's worth looking up your device via your favorite search engine to double-check.
Xbox Cloud Gaming: Xbox Game Pass Ultimate subscription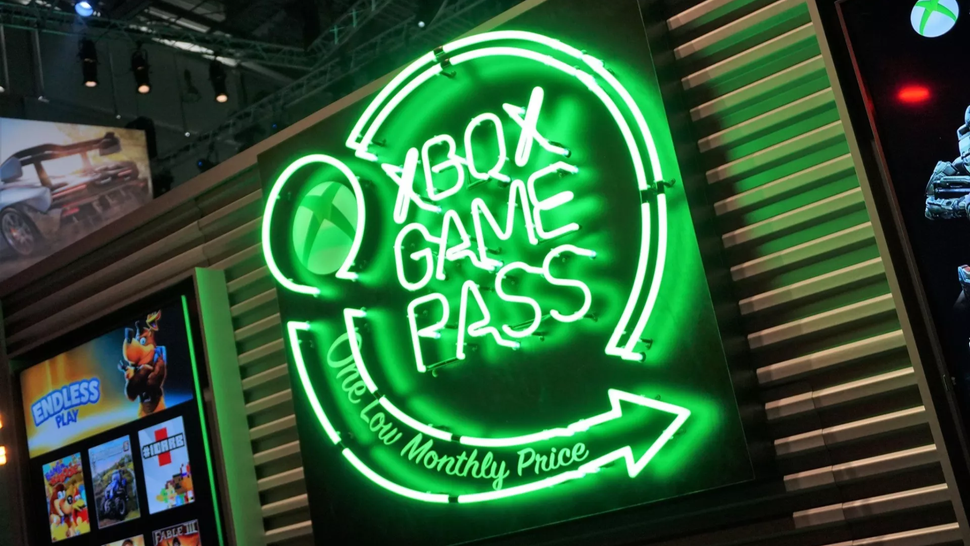 Xbox Game Pass Ultimate is required to run games from Xbox Cloud Gaming as of writing, and it starts at $15 dollars per month (or $1 for a month-long new user trial).
Xbox Game Pass Ultimate comes with a range of benefits that generally revolve around gamers who explore titles across multiple systems. I've written in the past about how there should be a cheaper Xbox Game Pass Lite that is solely for Xbox Cloud Gaming, but alas, we're not quite there yet. Users on Xbox Game Pass Ultimate also get Xbox Game Pass for Xbox consoles, Windows PCs, Xbox Live Gold multiplayer for consoles, and also monthly perks that include DLC and in-game features for various games. Sometimes they even do trials of streaming services like Disney+ or Crunchyroll.
Xbox Game Pass Ultimate's full game list is truly enormous, with over 300 titles rotating in and out of the service. As for Xbox Cloud Gaming, the full list offers around 130 titles as of writing. Roughly a third of these games support touch inputs, but most will need a paired-up Xbox or PlayStation controller via Bluetooth to play. You can sign up for Xbox Game Pass Ultimate below.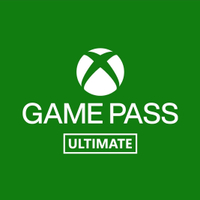 Xbox Game Pass Ultimate
Xbox Game Pass Ultimate gives you access to hundreds of games on a set monthly fee. Sign up with a connected Microsoft Account, and you can access a large library of content on Xbox consoles, PCs, and mobile phones via Xbox Cloud Gaming.
Buy from: Xbox
Xbox Cloud Gaming: Best phones, tablets, and accessories
Xbox Cloud Gaming can be experienced with your personal device as long as it meets the minimum specs, with a decent selection of games supporting touch controls right out of the box. If you plan on using it frequently, though, you may want to consider investing in other devices to elevate your experience.
The best Xbox Cloud Gaming tablets can give you far more screen real estate to play with, offsetting issues with tiny fonts that I often see in games designed for TVs rather than phones. If you want a device dedicated entirely to cloud gaming to save your battery life on your main phone, we have a few suggestions in our best phones for Xbox Cloud Gaming roundup too. Beyond that, here are some of our top picks and suggestions for best accessories for Xbox Cloud Gaming.
Best 8-inch tablet
This has generally been my go-to tablet for Xbox Cloud Gaming. It's not too large at just 8 inches, and provides enough screen real estate for games with tiny fonts and fiddly controls. It's a bit too large to be mounted on most clips, but for touch-based games or when combined with a stand, it makes for a worthy portable monitor.
Best Apple tablet
If you're unlucky enough to be locked into Apple's anti-competitive ecosystem, this device from the fruit company is probably your best option. It's far more expensive than the Samsung tablet, but if you're a die-hard Apple fan, this may provide a better experience overall than your phone.
OtterBox Xbox Mobile Gaming Clip
Best overall clip
If you don't fancy the touch controls for Xbox Cloud Gaming, you can, instead, mount your phone onto an Xbox controller using this sleek solution from OtterBox.
Best design
The GameSir X2 is probably my favorite Xbox Cloud Gaming accessory, owing to its unique USB-C connector and clamp design. This lets you turn your smartphone into a Nintendo Switch, essentially, bypassing the added lag on Bluetooth for a direct hardwired controller connection.
Backbone One controller for iPhone
Best for iPhone
If you're using an iFruit phone, the Backbone One is the best phone clip by a mile for Xbox Cloud Gaming, and iPhone gaming in general. Complete with a native recording function and best-in-class ergonomics, this device is the envy of Android users everywhere.
Reliable option
If you don't already own one, you may need to consider buying one of these. Many Xbox Cloud Gaming titles do support touch controls natively, and there's always the option to use the Backbone or the GameSir X2, but for tablet gaming, this might be your best bet.
Is Xbox Cloud Gaming the future?
Xbox Game Pass is steadily growing, contributing to record revenues and profits for Microsoft's Xbox division. It's helping become a unique selling point of the Xbox console platform too, as Microsoft's battle for the console space intensifies with Nintendo and Sony.
As good as Xbox Game Pass is on consoles, the service has a long way to go on mobile. Solving the ergonomic and technical challenges is no small feat for Microsoft, which is essentially competing with native mobile experiences that are getting better and better every day. Arguably, Xbox Game Pass' cloud gaming has no "killer app" right now, but upcoming Xbox games like Starfield and Diablo IV may begin to change that.
Microsoft has always said that it sees Xbox Game Pass and cloud gaming as supplementary to its core offering. It does offer a way for low-power Windows devices and tablets to access console-quality games, providing you have the internet speed to back it up. I do wonder whether it can compete with the increasingly dominant mobile games industry that is reaching higher and higher with its quality. Only time will tell whether Xbox Cloud Gaming can break into the mainstream and not only survive, but thrive. For now, I'm just enjoying the ability to jump on a game during those moments when the family has commandeered the TV.
Get the Windows Central Newsletter
All the latest news, reviews, and guides for Windows and Xbox diehards.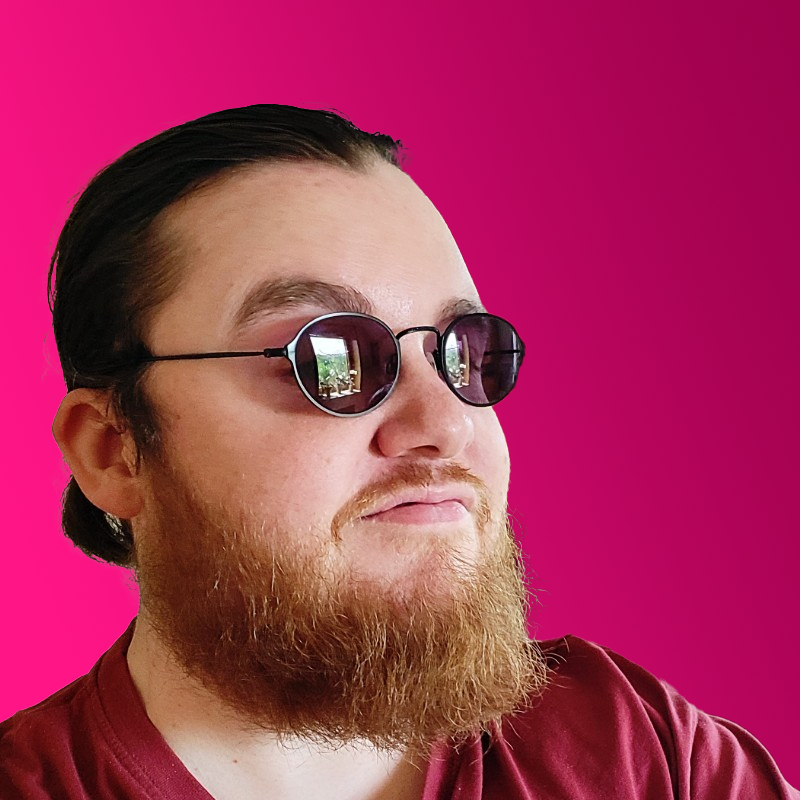 Jez Corden a Managing Editor at Windows Central, focusing primarily on all things Xbox and gaming. Jez is known for breaking exclusive news and analysis as relates to the Microsoft ecosystem while being powered by caffeine. Follow on Twitter @JezCorden and listen to his Xbox Two podcast, all about, you guessed it, Xbox!