Diablo 4 for Xbox and PC: Gameplay, trailers, release date, and everything you need to know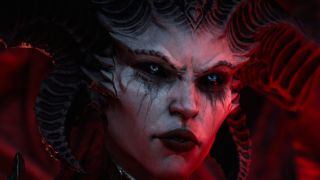 (Image credit: Blizzard Entertainment)
At BlizzCon 2019, Blizzard revealed the long-awaited Diablo 4, the latest in the series of top-down, demon-obliterating games. Diablo 4 is a sort of return to form for the series, with art and styles that longtime fans will appreciate. Blizzard also stated that the game is a world of gore, occultism, and horror, where victories are never clean or guaranteed, therefore making it a great addition to the franchise.
So much is still shrouded in mystery but Blizzard Entertainment has shared many details and based on what we know, this could end up being one of the best Xbox games available. Here's everything you need to know about Diablo 4.
What is Diablo 4?
Diablo 4 is an action-RPG and the long-anticipated sequel to Diablo 3, which first released on PC back in 2011 before making its way to consoles a few years later. At BlizzCon 2018, Blizzard confirmed that multiple Diablo titles were in development, one of which was clearly Diablo 4. During BlizzCon 2019, Diablo 4 was officially announced. You can check out the Diablo 4 reveal trailer for a cinematic look at the dark world it takes place in.
Diablo 4 Gameplay and features
While Diablo 4 is using a far harsher tone than Diablo 3, the gameplay is still classic top-down action-RPG. There will be friendly towns where you can meet up and trade with other players. There'll also be PvP zones.
Five classes have been revealed so far: the Barbarian, Druid, Necromancer, Rogue, and Sorceress. Each class has multiple possible looks, depending on armor and other customization options chosen. There could be more classes added later on in DLC, updates, or expansions, but nothing is set in stone right now.
You can take a look at the first gameplay trailer on YouTube. Blizzard Entertainment went on to share more gameplay footage at the Xbox and Bethesda Games Showcase in 2022:
Starting in 2020 and continuing through the last couple of years, Blizzard released quarterly updates showcasing the early design decisions, as recently as March 2022, where the team has talked about everything from legendary items to skill trees. Here's a summary of everything else that we know about Diablo 4's gameplay and features so far.
The main antagonist is the demon Lilith, daughter of Mephisto (Lord of Hatred), one of the creators of Sanctuary, and Queen of Succubi. She fell in love with the archangel Inarius, which led to the creation of Sanctuary and the Nephalem race, ancestors of humanity.
The story takes place a decade after the events of Diablo 3, and the angels in Heaven are not answering humanity's pleas for help.
Duriel, one of the Lesser Evils and the Lord of Pain, is returning. As for the other Lesser Evils and the Prime Evils, Blizzard says we'll have to wait to find out.
Diablo 4 is using a new custom engine, which allows for better lighting, weather effects, and more.
Diablo 4 is coming to Xbox One, PlayStation 4, and PC. There was no word on enhancements or version for next-generation consoles for a long time, but in June 2022, Blizzard Entertainment shared that it'll also launch on Xbox Series X, Xbox Series S, and PS5.
Rod Fergusson, former Studio Head of The Coalition, is now head of the Diablo franchise.
We've written up a recap of background information that players should know, as well as what we know about the story and lore in Diablo 4 so far.
Blizzard Entertainment is holding a beta at some point, with pre-registration open right now.
Image 1 of 4
Diablo 4 takes place in a dark world
Veteran fans of the series will notice that Diablo 4 is taking a much darker tone all around. The art style and mood are grittier, meant to evoke the harshness of the world, like in Diablo II. Bleak tones and Gothic architecture dominate the visuals. The reveal cinematic and the first gameplay trailer further emphasized this harsh, oppressive tone.
Blizzard Entertainment has also released some concept art for the game. Rod Fergusson, formerly Studio Head of The Coalition, is now the head of the Diablo franchise and will no doubt bring his own touch to Diablo 4. Here's what we know about the world of the game specifically. (You can click on one of the images above to enlarge it).
Five regions have been shown so far: Scosglen, Fractured Peaks, Dry Steppes, Hawezar, and Kejhistan.
The world is far bigger than any past Diablo games and the overworld is all connected.
The game world is being designed as a "return to darkness"
Beast-like Goatmen, savage werewolves and a new enemy faction, the Drowned, are just some of the horrors lurking in the world.
Each region is meant to feel extremely distinct, with its own culture, inhabitants, and unique foes not found elsewhere.
Different challenging World Bosses can be found, each of which requires multiple players to defeat. The first World Boss revealed is Ashava.
When you use a crowd-control ability on a World Boss, it builds a stagger meter. Staggering the boss will hinder them in some way. For example, Ashava's arm blades are shattered, limiting the range of her whirlwind attack.
There are PvP areas, where players can fight one another.
Trading and Clans are both included, though there aren't many details right now.
Hardcore mode is returning.
The game is always online; however, you can play by yourself if you choose. If you decide to play in a party, campaign progress is synced to the party leader.
Certain areas are campaign-specific, so you'll only be able to interact with other players in these areas after finishing the relevant missions.
Dungeons are returning, with differing interiors and exteriors, randomized layouts, special objectives, and more. Dungeons won't have any loading screens. There will also be special endgame dungeons.
Blizzard is still fine-tuning different mechanics and elements, including endgame progression.
Diablo 4 classes allow major customization
Classes in Diablo 4 have received several significant improvements. Five classes are being talked about right now, as according to Blizzard, there will be five classes at launch, though could come at a later date. Here's what we know about classes in Diablo 4 so far.
The Diablo 4 Skill System is divided into Skills and Passives. Players earn Skill points to purchase Skills in the upper section of the skill tree, while earning Passive Points to spend on the Passives in the lower section of the tree.
The Barbarian is all about smashing and slashing with heavy weapons. Barbarian characters can use the Arsenal system to shift between different weapons, allowing them to adapt to different situations.
The Sorceress uses Fire, Lightning and Ice magic, but is physically weak. She can use her Ice magic to inflict a Chilling effect that slows, freezes and shatters foes.
The Druid commands Earth and Storm magic while shapeshifting into a Werebear or Werewolf. Druids are nature unleashed, with skills like Cataclysm, which can obliterate entire mobs of enemies.
The Rogue is a melee and ranged hybrid character, described as being an "Olympic gymnast with a pair of bloody knives."
The Necromancer revives undead creatures and constructs to overwhelm the battlefield.
There will be mounts like horses, usable by all classes.
All classes can earn Skill Points and Talent Trees. Skill Points are used to boost different Skills, while Talent Trees offer extreme boosts to different playstyles in exchange for making a less balanced character.
Item categories return, with Normal, Magic, Rare, Legendary/Set, Ancient, and Mythic gear. Ancient gear will be tied to seasons, while Mythic equipment is incredibly powerful, and players will only be able to equip one Mythic item at a time.
Runes return with two components: Conditions and Effects. Combining a Condition and an Effect creates a unique Legendary power.
Legendary powers are meant to fundamentally change up the gameplay systems.
The +Skill Rank affix is returning.
Diablo 4 is introducing the Paragon Board, while allows classes to use Paragon Points to purchase "tiles" for further growth after hitting level 50.
You can see the Barbarian skill tree here.
You can see the Sorceress skill tree here.
You can see the Druid skill tree here.
Is Diablo 4 coming to Xbox Game Pass?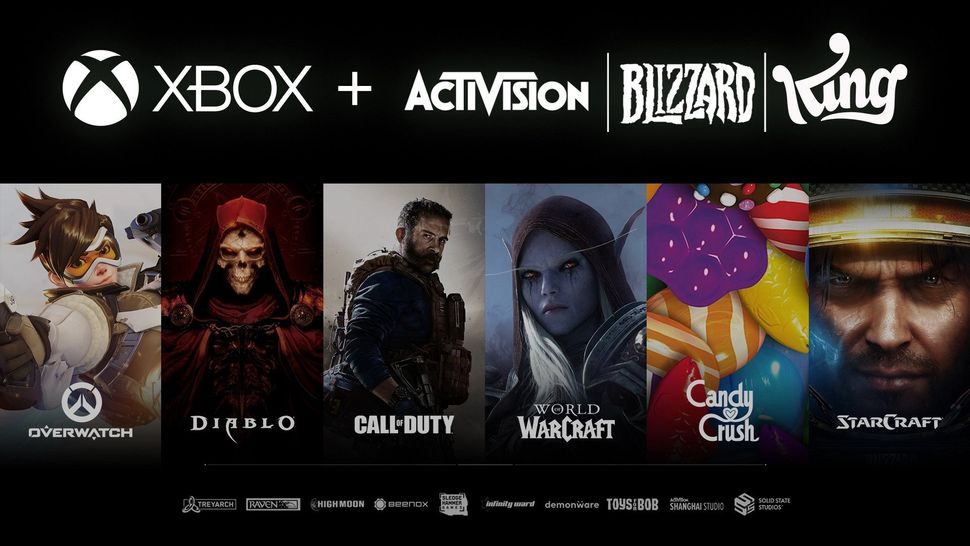 Right now, we don't know whether Diablo 4 will be added to Xbox Game Pass at launch. Microsoft has agreed to acquire Activision Blizzard in a deal worth nearly $69 billion. The deal has been agreed upon by Activision Blizzard shareholders as of April 28, 2022, and is currently slated to finalize sometime in Microsoft's fiscal year ending June 30, 2023.
Once the deal closes, it will add Activision Blizzard to Xbox Game Studios and Bethesda Softworks as first-party Xbox publishers. Since first-party Xbox games come to Xbox Game Pass on day one, it seems possible that Diablo 4 could launch this way, depending on the exact timing of when the game is released.
Diablo 4: Does it support crossplay?
At the Xbox and Bethesda Games Showcase in 2022, when revealing the Necromancer class, Blizzard Entertainment confirmed that crossplay is in.
Speaking with Windows Central in February 2021, Blizzard Entertainment indicated at the time that crossplay in Diablo 4 was being looked at, alongside cross-progression. After this time, it appears the developers looked into it and figured out how to get the systems working.
When will Diablo 4 release?
Diablo 4 is currently slated to arrive in the first half of 2023.
Activision Blizzard stated in February 2021 not to expect Diablo 4 during 2021, so it looked like it wouldn't be released until 2022 at the earliest. From there, Blizzard later confirmed that Diablo 4 and Overwatch 2 were being delayed further and that the former wouldn't launch in 2022.
When Diablo 4 was announced, Blizzard stated during a panel at BlizzCon 2019 that Diablo 4 wasn't coming soon. "We are not coming anytime soon, not even Blizzard soon."
Get the Windows Central Newsletter
All the latest news, reviews, and guides for Windows and Xbox diehards.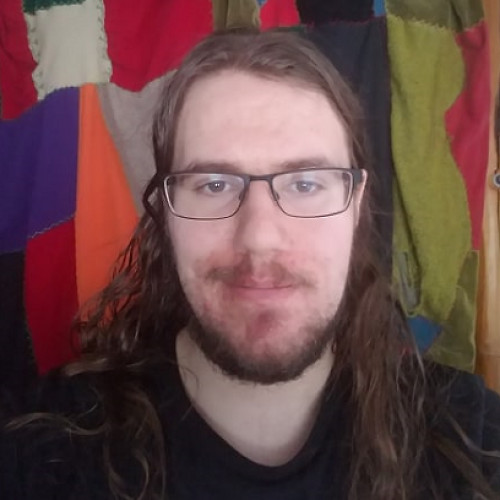 Samuel Tolbert is a freelance writer covering gaming news, previews, reviews, interviews and different aspects of the gaming industry, specifically focusing on Xbox and PC gaming on Windows Central. You can find him on Twitter @SamuelTolbert.