Xbox Elite Wireless Controller Series 2: Everything you need to know
Microsoft has finally unveiled the new Xbox Elite Controller for 2019, but will it be worth the steep price? Here's everything we know so far.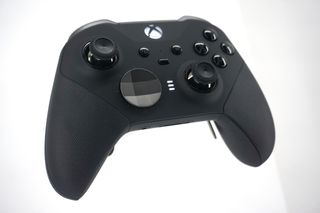 (Image credit: Windows Central)
At E3 2019, Microsoft finally revealed the latest Xbox Elite Controller for 2019, dubbed the "Series 2." With a range of obvious and more subtle refinements, the next Xbox Elite Controller looks set to build on the extensive feature set offered by the original unit, complete with design tweaks to address some of the previous controller's biggest failings.
Here's everything we know about the next Xbox Elite Wireless Controller Series 2, ahead of its expected fall 2019 launch.
Elite Series 2 hands-on impressions
Now with Bluetooth
Xbox Elite Wireless Controller Series 2
The next Xbox Wireless Elite Controller is almost here, and it looks ready to build on everything the original did well. It's already available for preorder, but you may want to wait for full reviews before diving in.
Xbox Elite Controller Series 2 features and specs
At first glance, the Series 2 looks a little more like an evolution rather than a revolution, but the devil is in the details. Microsoft has baked dozens of refinements into the new controller, as well as some huge new features that should really elevate the overall experience.
Internal battery and charge dock
Revealed by Windows Central last year, Microsoft has now confirmed that the next Elite controller will have an internal battery complete with a charging dock. Users will not be able to swap the battery out, however, Microsoft reckons the internal battery provides up to 40 hours of continuous gameplay. The controller itself is chargeable via USB-C, and the charging dock has a unique design that allows it to sit inside the provided carrying case, complete with a hole for feeding through a charging cable.
One thing dock manufacturers tend to get wrong is in the weight and underside friction of their charging docks and accessories. The Surface Dock, for example, has added weight to prevent connected cables from pulling it around from its intended position. The Elite Series 2 dock also has a rubberized high-friction underside to help it stay in place, and connects to the carry case magnetically for more stable storage.
Bluetooth and Xbox Wireless
The Series 2 resolves one of the biggest pitfalls of the previous controller, in that it required an Xbox Wireless USB dongle for use on most PCs. This also meant the Elite was completely incompatible with mobile phones, which is a bit of a problem for Microsoft's upcoming XCloud game streaming service. Thankfully, the Series 2 has full Bluetooth support, so you can play through any compatible device.
Thumbstick tension controls
The new Elite controller comes with a special tool that lets you dial up or dial down the joystick resistance against your thumbs. Microsoft says you can increase the tension all the way up to Xbox 360 levels, if you prefer that experience, while also loosening them down for easier movements.
Returning features and accessories
The Elite Series 2 will still come with four configurable paddle buttons that can be removed and bound to different keys. Paddles can also be configured as a "Shift" key, allowing you to combine presses for even more keybinds. You will be able to switch between three separate keybind profiles, as well as three-stage locking for the triggers for shorter activation presses. It will also come with a hardshell carrying case, complete with additional d-pad styles, different joystick types, and a robust braided USB-C charging cable. It will retain the 3.5-mm audio jack as well as the proprietary underside port for third-party controller accessories and things like the Xbox controller chatpad.
Xbox Elite Controller Series 2 design and durability improvements
One of the biggest complaints with the original Elite controller pertains to its long-form durability. Microsoft was keen to stress in its E3 2019 coverage of the Series 2 Elite that it tested every aspect of the new device in its labs over a "lifetime" of clicks and presses.
Across two of the three Elite controllers I've owned, the rubber grips have fallen off over time, due to either poor rubber shape molding or lack of adhesive. Many users have also reported that the shoulder bumpers have broken and degraded over time, which often seems to occur outside of the warranty period. Thankfully, Microsoft has confirmed that extra work has gone into improving both the bumpers and the rubber grips, which now wrap around the entire controller. When we saw the grips up close at E3 2019, it certainly looked as though there was less of a gap between the edge of the rubber and the plastic itself, but it remains to be seen how durable it'll be in practice.
Related: Make your own Elite controller for way less than Microsoft's version
Xbox Elite Controller Series 2 release date and price
The Elite Controller Series 2 is a fair bit more expensive than its predecessor, at $180, probably owing to the charging dock and beefy internal battery.
The new Elite Controller Series 2 should go on sale on November 4, 2019.
Will the Xbox Elite Controller Series 2 be worth the price?
$180 is a big ask for a controller, an Xbox console itself starts at $250. This controller will be for the hardcore, who want an edge in games.
Having reversible paddles really does help in some games, since it means you can keep extra fingers on the button at all times, without having to move them around the ABXY buttons on the top surface of the controller. The hair trigger locks also help quite a bit, especially for rapidly firing pistols in shooters. Advanced users can also utilize the longer joysticks with a higher sensitivity for more rapid turning without sacrificing precision shots, due to the extra distance from the pivot.
The biggest caveat worth mentioning is the durability of the rubberized grips and the shoulder buttons. Microsoft says they have been fixed with design updates, but there's no real way to know without getting our hands on it. If they are as robust as billed, this could be a controller that will last you for an extremely long time. However, considering there is only a 90-day warranty attached to the controller, you may want to wait until they're out in the wild and have been reviewed.
All that said, you'll have to really want that extra edge or have that extra disposeable income to make it worth while. At the very least, it'll make an awesome gift, even if you don't fancy picking it up yourself. You can also make your own Elite controller out of a regular Xbox controller and some cheap custom parts off Amazon, if you fancy some extra features like the hair trigger locks.
The Elite
Xbox Elite Wireless Controller Series 2
At long last, the Xbox Elite Wireless Controller has been updated. Series 2 brings big improvements to the table, such as Bluetooth connectivity, a charging dock, and adjustable tension for the thumbsticks.
Excellent and affordable Xbox accessories
Up your Xbox experience with one (or all) of these budget accessories, all of which are approved by the gamers of Windows Central.
PowerA Play & Charge Kit for Xbox One ($15 at Amazon)
This charging kit keeps your Xbox One wireless controllers juiced up, and it offers batteries for two controllers. At just $15, this is hands-down our favorite budget charging companion.
ElecGear 4 Port USB Xbox One S Hub ($19 at Amazon)
This brilliant little USB splitter hub attaches perfectly to the side of your Xbox One S console. It's ideal for use with chargers, controllers, headsets, and more.
Controller Gear stand ($13 at Amazon)
Proudly display your Xbox gamepads with this stylish and functional stand. The licensed design is minimalist and black, and it has a hidden storage compartment, making the price of $13 a real steal.
Get the Windows Central Newsletter
All the latest news, reviews, and guides for Windows and Xbox diehards.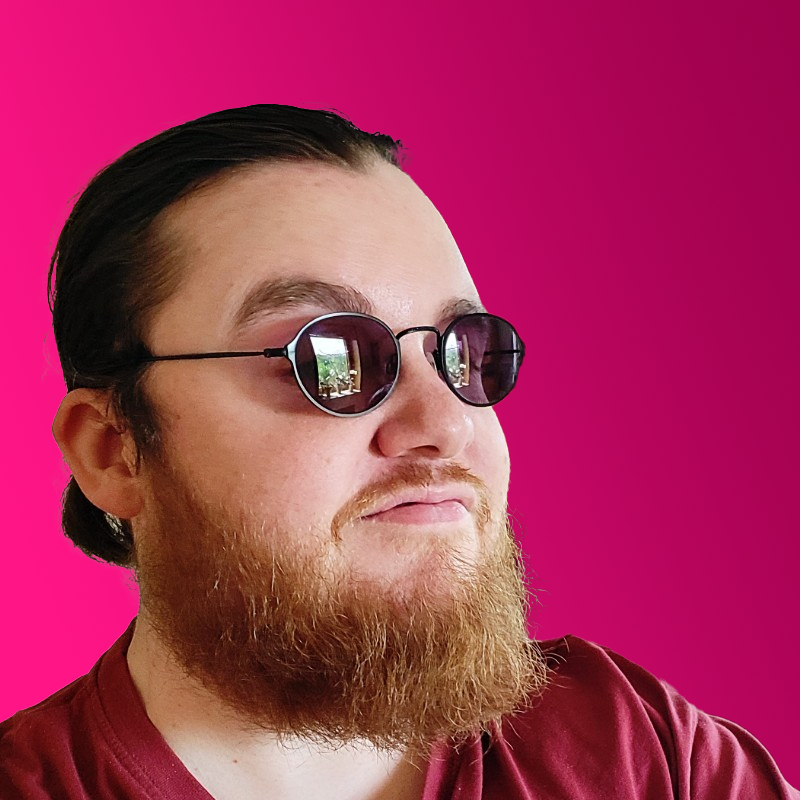 Jez Corden a Managing Editor at Windows Central, focusing primarily on all things Xbox and gaming. Jez is known for breaking exclusive news and analysis as relates to the Microsoft ecosystem while being powered by caffeine. Follow on Twitter @JezCorden and listen to his Xbox Two podcast, all about, you guessed it, Xbox!