Xbox Fitness adds MMA-based Extreme Combat program to Xbox One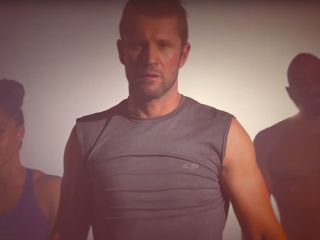 Even if you own an Xbox One, you may not be aware that it comes with access to Xbox Fitness. Microsoft hyped up this feature of its new console when it launched in 2013, but since then the company has mostly put it on the back burner. This week, Xbox Fitness added its first new workout program in quite a while, and it's called Extreme Combat.
The workouts are lead by well-known fitness trainer Mike Karpenko. Here's a quick description:
Keep in mind that Xbox Fitness does require a paid Xbox Live Gold subscription and, more importantly, the Kinect Xbox One sensor. The price of the Extreme Combat workout is $29.99, but the first of the five workouts is available for free.
Check out Extreme Combat for Xbox Fitness (opens in new tab) ($29.99)
Might check this out, Lost 25 lbs this year, need to do a little extra to lose the last 10.

Good for you. Shit can be hard. Keep it up.

Thanks, it was really just not eating all the crap, (I love my Oreos) and cutting back on the beer.

I need to get on that train.....

I can really reccommend MyFitnessPal. It's a great calorie counter (though it can be tedious sometimes) paired a long with the Band, and the company I work for has health oriented programs, so I walk a couple miles every day. It's kind of cool, we have meetings among our various groups, and we just opt for one of the meetings to be a "walking meeting" Kind of frees you from distractions in the office and you get some fitness in at the same time.

I jumped aboard, too. Lost 50. Also need to lose 10 or so more. :)

A surprisingly well done game/app. My GF loves the workouts. Even my kids enjoy them. Worth a look.

I hope we get more band integration with xbone and W10 and this fitness app.

Yeah, Microsoft has really dropped the ball with Xbox Fitness. They completely failed to promote it--and Kinect--to the audiences that would use it. Every time I show people who I know would be interested in home fitness, they're blown away by how cool Xbox Fitness is with Kinect. Microsoft needs to promote it, add more content, and beef up the integration with the Band.

That's the crazy part. I hate to say it like this, but it's sadly true. Weight loss is a cash cow in America. If you can promote a product that will get people to lose weight, it will sell in droves. I would bet just one widely distributed (is that the right term) ad would up Xbox sales with Kinect like crazy. It worked for the Wii Fit, even though people barely used it, they sure did buy it.

This game should get some attention.

Hopefully they fix the buffering issue.

I used to love Xbox Fitness. But, for the last month or so it's been unusable. Just sits at the "warning" screen indefinitely, even after unisntalling the app and doing a soft reboot prior to reinstalling it. Such a shame. Maybe the bug will be resolved when the system upgrade comes out in November...

Actually wanted to use fitness app back when it was new but it seemed all the workouts or at least the free ones were for women, will have to look at it again.

P90x with Tony Horton is absolutely excellent!

I don't think any of them are gender specific. They may only have women in the workout, but that doesn't mean it isn't a good workout. Pretty sure anyone can use any workout video and still benefit from it. :)

Check out the Mossa workouts which are free. The Fight one is absolutely amazing!

ditto the mossa workouts. probably the best free ones that were done specifically for xbox fitness. wish they would create more workouts. maybe some extra tweets to mossa and xboxfitness could do the trick.

The Mossa fight programs and Mossa abs are great. Lost 30 pounds with them so far with no end in sight. They kick your ass but after two weeks or so you will find your body is actually craving to do it everyday.

After it working for a while, I had months of problems opening Xbox Fitness on my Xbone, with almost zilch support from Microsoft. So I went back to doing regular Insanity from the DVDs rather than the Xbox version. Haven't fired up Xbox Fitness now in about 4-5 months, and until they sort their reliabilty problems out, have no intention of using it again (and will discourage others from using it too)

I can't even install it for some reason, I get an error that I can't remember off the top if my head, have tried a few times! Will have another look...

My problem with this is the only room in the house where I have hard floors and space is the Kitchen. However I keep all my gaming stuff in a room of it's own upstairs because, I don't want it to get ruined and it's just not something you keep in the Kitchen. So for me Kinect is useless, they should have made it wireless so I can have it on the TV in the Kitchen which is mounted to the wall. Even if I had my Xbox One in the Kitchen, they don't have an extension cable, so it wouldn't be able to reach and I'd have to have cables hanging everywhere if they did. I'd rather just plug in a USB stick and do the exercises from that, besides from what I've tested, Kinect really doesn't add aything.... It's better to just have a band on your wrist.

You don't need to have hardwood floors for it to work. I use it in my livingroom, which is currently carpeted (though I hope not for long, I HATE carpet) but it's been working just fine for me. Now ME working fine with Xbox fitness, that's another story all together.

Microsoft should sell a cross fit package with a tractor tire and 6' of rope.

I have to be honest. This is probably the easiest program of them all and I am including some of the 10 minute workout solutions on Xbox fitness. Me and my wife have been using Xbox Fitness for a long time and we love it but this new addition is a real disappointment. We have been waiting for about six months for some new content and what they delivered on was a guy who doesn't shut up, his routine is basic (if I could have a more simple word then basic I would use it) and I do mean basic and a program that really is a step back in intensity. Oddly, the name makes you think you are about to be put through the ringer but it is an absolute joke. With most other workouts (especially MOSSA fight) the intensity is high enough that I cannot waste a breath on talking. Me and my wife talked about an online clothing order that had arrived and even phoned a call center lady regarding its return. I have never done an 'extreme' workout that allowed me to think on anything but getting to the next ten second rest period. I could have discussed a thesis last night while working out to this combat program. I simply cannot emphasize enough how easy this program is. It is for sure beginner and I am sad I got it. Its the first purchase that I regret placing with Xbox fitness. If you want my advice, if you want a fight program, use Mossa Fight or any of the other Mossa programs on there. Way more intense and some can be slowed down or made a little more easy without falling too far behind. Tracy Anderson is also amazing. She has a non stop workout where you just don't get to rest or stop moving. I had to do my usual workout AFTER walking through the forty minutes of basic training that Extreme Combat offered. I had barely broken a sweat. This new combat content? No, not extreme. Not recommended. But please, please add some more Mossa fighting programs… please!

Just finished the extreme combat workout and kicked my butt!! Highly recommend this! And I am in pretty decent shape.

Was it the pushups and punches that kicked your butt? Just wondering because woman do generally find those really hard. But, if you're in decent shape as a male (at least in my case) I found this program to be a waste of time and money.
Windows Central Newsletter
Thank you for signing up to Windows Central. You will receive a verification email shortly.
There was a problem. Please refresh the page and try again.