Xbox Game Pass: New games for January 2022 revealed
New games coming for Xbox Game Pass in January 2022.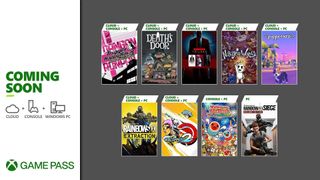 (Image credit: Microsoft)
What you need to know
Xbox Game Pass is a monthly online subscription service which users can use to download and play tons of videogames on Xbox consoles, Windows 10 PCs and Xbox Cloud Gaming.
New Xbox Game Pass games have been announced for the second half of January, including the Hitman Trilogy, Danganronpa, and Rainbow Six Extraction among others.
Xbox Game Pass is Microsoft's lauded online subscription service that allows Xbox users to play a mountain of games for a small monthly fee akin to watching programs on Netflix. This service also allows players to play game and continue their progress on other compatabible Microsoft systems such as Xbox Series X, Series S, Windows 10 PC, and Xbox Cloud Gaming.
Today, new games have been announced on Microsoft's official website (opens in new tab) for the second half of Xbox Game Pass's January 2022 lineup:
Danganronpa Trigger Happy Havoc Anniversary Edition
Hitman Trilogy
Nobody Saves the World
Pupperazzi
Windjammers 2
Taiko No Tatsujin
Tom Clancy's Rainbow Six Siege Deluxe
In addition, nine games have now become enabled with touch-screen controls:
Anvil (Game Preview)
Archvale
Exo One
The Forgotten City
Nobody Saves the World
One Piece Pirate Warriors 4
Space Warlord Organ Trading Simulator
Stardew Valley
Unpacking
Death's Door
Xbox Game Pass has some interesting additions this month. We have Danganronpa Trigger Happy Havoc Anniversary Edition, an anime-styled visual-novel adventure where you must escape the clutches of a psychotic bear named Monokuma. Tom Clancy's Rainbow Six Extraction, a co-operative focused take on the Rainbow Six franchise where you must band with other Operators to save the world from an alien threat. And the Hitman Trilogy, a collection of IO Interactive's reboot of the stealth action series, Hitman, including the upcoming Hitman 3.
Xbox Game Pass continues to add more games to its huge catalog by the week. So be sure to check out our full list of Xbox Game Pass games to stay informed of every game in its extensive backlog.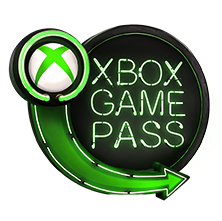 Pass on the games
(opens in new tab)
Get ahold of the Xbox's greatest gaming hits for a cheap price.

Xbox Game Pass Ultimate allows Xbox gamers full access to hundreds upon hundreds of the greatest video games in the modern age for a small monthly fee. If you wish to experience the latest AAA blockbuster action game or an artistic indie visual adventure game, then Xbox Game Pass Ultimate has you covered.
Alexander Cope is a writer for Windows Central and iMore that has been gaming since the 16-bit era.
Death's Door was too heavily marketed by Xbox to not end up on Game Pass. Pay attention to what they feature in their shows and most of those games, even the ones that don't say they're launching into game pass, will eventually wind up there. Hell, they heavily featured Diablo 2 Resurrected at E3. Which at the time seemed very odd to me. Now they're buying Activision. A deal that had to be in the works last summer, at the very least they were talking.

I don't regret purchasing Deaths Door, that game was incredible and the developer deserve the money (in fact now I want to get Titan Souls from them as well) but this is a great move anyway so more people can enjoy the game.

Awesome. I knew Deaths Door was coming.
Windows Central Newsletter
Thank you for signing up to Windows Central. You will receive a verification email shortly.
There was a problem. Please refresh the page and try again.