Xbox Game Pass for PC is about way more than just AAA games
Microsoft's Xbox Game Pass for PC might advertise some big titles to tempt gamers, but you're seriously missing out if you're ignoring the indie treasures.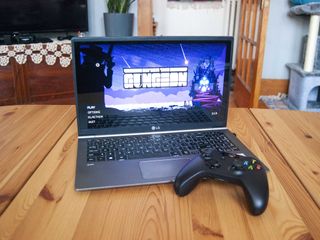 (Image credit: Windows Central)
The Xbox Game Pass for PC is part of a two-pronged attack — the other half being the Xbox Game Pass — by Microsoft to deliver a ton of games at one monthly price. It's a must in the age where it seems like every major company has a slew of subscriptions for which you can sign up.
If you've been following the service without diving in, you've no doubt been attracted by some of the major "AAA" titles that Microsoft likes to show off to tempt gamers into the fold. Gears 5, The Outer Worlds, Middle-earth: Shadow of War, Wolfenstein II: The New Colossus, and Metro Exodus are some heavy hitters that are undeniably quite tempting, but there's so much more to enjoy in the form of smaller indie titles.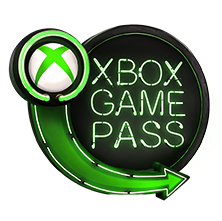 Netflix for PC Games
Good luck playing them all

Microsoft's high-value PC game subscription service offers unprecedented value for those looking to try out new games.
Moving into a more varied gaming library
I'll admit it. I used to dedicate most of my PC gaming time to AAA titles. I went deep into the Battlefield series. I faithfully awaited Diablo II and III season changeovers. I spent way too many hours in Grand Theft Auto IV and V, and there's really never been a better time to start a new character in a game belonging to the Elder Scrolls or Fallout worlds. And, yes, I'm a sucker for the fast-paced action that comes with a new Call of Duty entry.
At least this was far more true up until about a year or two ago when I discovered that I was missing out on some of the best games ever because I couldn't get past the idea that indie games were somehow not as deserving of my limited time. I had (and still have) a lot of catching up to do, but Microsoft's Xbox Game Pass for PC is making it easy to enjoy killer indie titles without having to shell out money each time I'm ready for something new.
Whereas I used to travel and lament being away from my gaming rig, many of the indie games I've been enjoying the most can be played on a laptop with nothing more than integrated graphics. For those just starting out with PC gaming or, like me, who are away from their gaming PC more often than they'd like to be, the Xbox Game Pass for PC is an enormous boon.
Games like Moonlighter, SteamWorld Dig 2, Dead Cells, Hollow Knight, and Broforce can collectively take up hundreds of hours of your time, and they'll run well on essentially any PC that can handle a modern web browser.
All you need to do is ensure your Windows 10 PC is up to date, download the app installer, and sign up for the service with your Microsoft account.
What games on Xbox Game Pass for PC should you try out first?
The first game I dove into when I signed up for the Xbox Game Pass for PC was admittedly The Outer Worlds. It's totally worth your time, especially if you're a fan of RPGs, and I plan on running through again soon to get a different ending.
Now that The Outer Worlds is mostly out of the way, I've been rotating my time between a few games. I'm partial to roguelite titles — games where death means you're sent back to the start with nothing but a small bit of currency or something similar — so I've been having a blast with Enter the Gungeon, Dead Cells, and Slay the Spire.
If you're a fan of platformers, you cannot miss out on the world of Hollow Knight, and those partial to turn-based strategy games should check out Into the Breach. These are just the games I've been having fun with and taste is certainly subject to change. There are something like 60 other games that Microsoft puts into the "Indie" catalogue, with many, many more games that don't require a powerful rig to enjoy.
When searching out new games within the Xbox Game Pass for PC app, note that the service is fairly new and the app is somewhat lacking when it comes to reviews. A game like Enter the Gungeon, which has nearly 40,000 reviews on Steam with an Overwhelmingly Positive rating, has less than 10 reviews in the Xbox Game Pass for PC app.
You can check elsewhere for reviews, but the real beauty of the subscription service means you can download a game and give it a try without worrying about the hassle of going through a refund process if it doesn't pan out.
What's the damage?
Following the first three month's trial that costs just $1, Xbox Game Pass for PC moves up to $5 monthly, which is still a respectable price especially compared to some other gaming subscription services. If you ever do manage to separate a few titles you absolutely adore away from the rest, you can purchase them at a discount while subscribed to the service. Then, when your membership expires or the game leaves the subscription collection, you have the games to keep forever.
If you've been in a slump lately and are not sure what to play next, give the trial a shot for $1 and see what you've been missing. If you're like me and have been putting off getting into some lesser-known titles, there should be a lot to discover. Keep in mind that games are constantly being added, so you should always have something new to try. Children of Morta is a recent addition we definitely recommend trying out.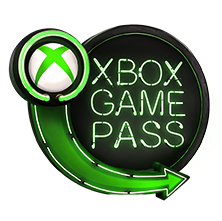 Netflix for PC games
Good luck playing them all

Microsoft's high-value PC game subscription service offers unprecedented value for those looking to try out new games.
Get the Windows Central Newsletter
All the latest news, reviews, and guides for Windows and Xbox diehards.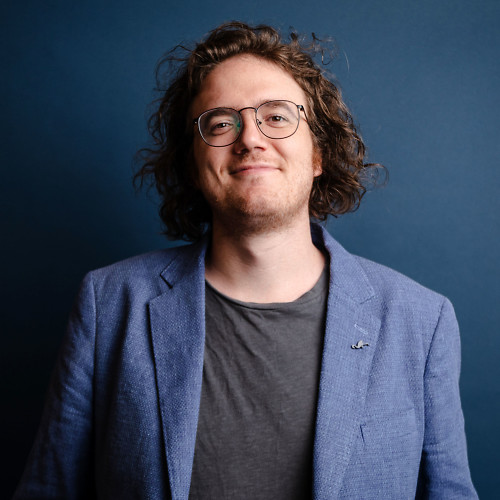 Senior Editor, Laptop Reviews
Cale Hunt is formerly a Senior Editor at Windows Central. He focuses mainly on laptop reviews, news, and accessory coverage. He's been reviewing laptops and accessories full-time since 2016, with hundreds of reviews published for Windows Central. He is an avid PC gamer and multi-platform user, and spends most of his time either tinkering with or writing about tech.