Best PC Game Pass games 2022
Our top titles for Game Pass on PC.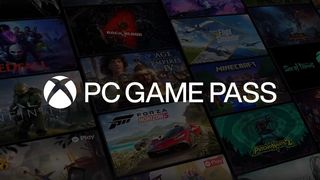 (Image credit: Microsoft)
PC Game Pass, the service formally known as Xbox Game Pass for PC, has recently emerged out of its beta phase. With this comes a new monthly price of $10, with new users benefitting from a $1 offering for their first month of trying out the service. Even at $10 a month, we believe PC Game Pass offers incredible value for money, despite its flawed delivery system. Here we run through the best games available today in the extensive library.
Ori and the Will of the Wisps
Ori and the Will of the Wisps is without a doubt a must-play if you want to see the best of Xbox Game Studios. A direct sequel to Ori and the Blind Forest, it is grander in scope than its predecessor and brings more combat-focused gameplay to its 2D world. It builds on everything great about the Blind Forest and adds new mechanics without losing the magic formula that makes the Ori games so spellbinding.
You play as a spirit, Ori — on a mission to save your owlet buddy, Ku. You'll need to solve puzzles, complete some challenging platforming areas and fight both new and returning bosses from the franchise. The magical forest land of Niwen has succumbed to decay and rot which also affects the inhabitants, as Ori is a spirit he alone is the only one who can return the forest to its former glory. The sequel has a lot more storytelling and dialogue with side characters than the former game, and this raises the stakes and feeling of urgency to the task at hand. You'll find yourself wishing the checkpoints were a little more forgiving, but trust us — the story and the atmosphere of this game are worth it.
Two Point Campus
Two Point Campus is the latest management simulation title from Two Point Studios, the guys that brought us Two Point Hospital. You get to build and run your own University but with a twist on your average curriculum. The University can run courses on jousting, chivalry, spy school, and even wizardry. Hire and fire staff, and drive yourself to madness trying to keep your campus aesthetically pleasing.
It's not easy to satisfy all those demanding students who want to learn just as much as they like to party. In fact, one of the major differences between this game and its predecessor is how it encourages you to care about each of your individual students. Where Two Point Hospital was a conveyor belt of patients who you needed to get treated and discharged as efficiently as possible, Two Point Campus is about satisfying your students over an academic year which introduces more depth to the gameplay.
Despite its quirky veneer, the systems behind this game are grounded in real life. You may want to increase tuition fees to bring in more prestigious candidates, but this in turn will affect your student's happiness. Even cartoon sims can get stressed out by ever-looming debt!
Grounded
Obsidian Entertainment are proving to be one of the best acquisitions Xbox Gaming Studios made, having already delivered the hit Outer Worlds — this smaller title combines the ridiculous of Honey I Shrunk the Kids and the whimsy of The Borrowers. This survival game has you shrunk to the size of insects and repeating the familiar gameplay loop of 'explore, build, survive', in what is now your deadly back garden.
Grounded is a fresh take on the survival genre. We've all punched a tree in a game to get wood, but have we punched a blade of grass taller than our house? Being tiny makes the banal backyard a wonderland of exploration. You will be hunting down littered juice boxes to unlock perks, and collecting sap to put together questionable armor. Unfortunately, being tiny also puts you in a decidedly different position on the food chain. Let's face it, spiders are already terrifying enough, but even more so when you are about the size of a flea. So much so that Grounded comes with an arachnophobia setting to make the spiders less horrific.
Grounded has been in early access for two years, keeping players involved with the updates and improvements along the way. It will be releasing its 1.0 iteration in September, but there is plenty to play and discover before then.
Microsoft Flight Simulator
This beloved franchise needs no introduction. This isn't a game, it's an experience. It now even comes with a Top Gun expansion. The first iteration of Microsoft Flight Simulator was in 1982 and the game has endured through the years gaining an increasingly passionate fanbase.
Do you want to soar the skies above the seven wonders of the world and land in some of the world's most iconic airports? Or do you want to fly above your hometown? Utilizing Microsoft's Azure cloud technology to map the world in real-time, Flight Simulator lets you fly anywhere you desire. It's easy to become overwhelmed by the amount of detail in the controls for this simulator, but it can really be played as casually or seriously as you want. Some prefer to treat it as Google Earth: The Game and cruise around in a Spitfire using an Xbox controller, others like to take it slow and fly a commercial flight to precision with a Thrustmaster.
Though Microsoft Flight Simulator comes with a steep learning curve, in an age of endless YouTube tutorials and helpful veterans on Reddit, it has never been easier to dive in and see what all the fuss is about. If the wealth of content included with the game isn't enough to satisfy your quest for exploration, there's a plethora of third-party mods available. The game is forever being updated with post-launch content and it is easy to see why it has such a cult-like following.
Yakuza: Like a Dragon
The legendary Yakuza franchise has spawned a turn-based traditional JRPG spin-off series, starting with Like a Dragon. While the change of combat style from others in the franchise was a controversial choice, it paid off and set this game apart from its predecessors. The change is actually cleverly baked into the storyline, Dragon Quest being the protagonist's favorite game and how he imagines he would battle.
Telling the story of Ichiban Kasuga, you emerge from prison betrayed by your former clan and family. You'll team up with a crew of misfits like yourself and embark on a quest to unravel a gangland conspiracy while indulging Yakuza's notoriously wacky side quests and events. If you've ever found yourself wanting to fight a gang of grown men in diapers, or go one on one with a giant robot vacuum, this is the game for you. There are other Yakuza games available on PC Game Pass, but for the unacquainted, this is a great entry point into the Yakuza franchise.
Dragon Quest XI
The last entry in the acclaimed series, Dragon Quest has inspired numerous other games in the RPG genre. The story starts with a familiar trope of a young protagonist raised in a small town, who comes of age to learn they are of great importance. From humble beginnings to suddenly burdened with the task of saving the world, you travel across a world called Erdrea, gathering other heroes along the way to help with your mission. The game itself is huge but not unfathomably so by today's standards. Dragon Quest XI can take anything from 50-100 hours to complete depending on how much you want to dive into the side quests, but let's face it you will want to do all of the side quests. This game rewards you for exploring.
This can be played as a standalone adventure with no requirement to have played any others in the franchise, and should tell a familiar tale to anyone who's played a JRPG. Don't let that familiarity fool you though, this game has an epic narrative with engaging characters that will keep pulling you in quest after quest.
The Outer Worlds
The Outer Worlds is an RPG that brings the best of Fallout and Borderlands and delivers them in an action-packed, sci-fi shooter. The rich blue, green and purple backdrop of the environments will have you itching to explore. Set in 2355, in a future of mega-corporations all vying for control of the Halycon system, your colony is struggling to survive and it's up to you to save them, and the world.
Travel across various unique planets in a game where your decisions affect the outcome of every quest. You'll find yourself hovering over the multiple dialogue options as you toy with your moral compass in this quirky tale of space colonizing. Often wanting to do the right thing isn't simple, not everyone you encounter will have clear motives. Oh, and if you want, you can just kill every character in the entire game if that's to your liking - but there will be consequences.
The dark humor and dialogue are extremely well written as we've come to expect from Obsidian Games. By itself, this game makes a month of PC Game Pass totally worth it.
Stellaris
Stellaris is a staggeringly deep space strategy game where you can build your very own empire. Specifically, Stellaris employs the 4X gameplay of explore, expand, exploit and exterminate.
You start with your own tiny planet and populations to cultivate. The advancements you make with your home base will eventually lead to space exploration for more resources, and with that more colonies. Inevitably you will find other life out there in the vast Universe, some more advanced than your own, and some less so. Each civilization will have its own ethics and customs which are procedurally generated adding a level of spontaneity to the game. Not all you meet will want to trade or make an alliance, so you'll need to get to grips with your war strategy.
This huge game will have you looking at the clock and wondering where the last 6 hours, or days, of your time went. You'll wonder why you poured so much resource into expanding technology for your empire for them to later be completely overrun by evil artificial intelligence. Will you be an alien cyborg hivemind hell-bent on destruction or a peaceful xenophile who wants to unite the galaxy? The choices (and consequences) are yours.
Wasteland 3
Wasteland 3 is a landmark classic cRPG that was crowdfunded by the game's fans. The original Wasteland came out in 1988 and was a far cry from today's version of the game, but the consequence-based gameplay, nuclear backdrop, and tongue-in-cheek humor went on to inspire the Fallout series. The game is set in a post-apocalyptic Colorado, and you are the leader of a band of survivors trying to rebuild society. In a scramble for resources you are tasked with a quest from "The Patriarch" — the current top dog of wasteland Colorado - he wants you to locate his three rebellious children who he's convinced wish to overthrow him.
You can choose from premade characters or jump in and customize your own, and later add to your gang depending on the kind of skills and combat style you prefer. Each character has its own quirk and background you can choose not unlike Fallout 76 perk cards.
How you approach each battle is up to you, will you force your enemies to submit with brute force or will you hack their defenses? Every character you encounter is fully voiced and the dialogue is impeccably written. Now with two excellent expansions, Wasteland 3 is well worth revisiting.
Gears Tactics
Gears Tactics is an awesome turn-based strategy game set in the popular Gears of War universe. Take on Gabe Diaz and his growing army of scattered C.O.G. soldiers and vengeful civilians and take the fight to Ukkon, the architect of the Locust's monstrous bio-engineered war beasts.
The game launched to little fanfare but is a must-play for any fans of the Gears franchise, set as a prequel to the main story. The cut scenes are fantastic and really enrich the lore of the Gears universe. The sheer onslaught of enemies this game will throw at you can be satisfyingly ripped to smithereens with a frag grenade. For an isometric game, the gore is pretty impressive and true to the Gears style. Unlike other turn-based gamed Gears Tactics is very generous with the arsenal it allows you to use on your turns, allowing an excess of violence to completely wipe out your foes in numerous gratifying ways. If you're looking for a more forgiving turn-based monster slaying game, this one is for you.
Prey
Prey is another shooter from Bethesda, albeit with a completely different tone. Taking place on an alternate timeline in which John F Kennedy survived his assassination, the President increases his funding for space exploration. After the discovery of the Typhon, an alien race — the USSR and USA join forces to build a space station to contain this alien life. Following the fall of the Soviet Union, the US takes control of the facility to study Typhon. In a twist that will surprise nobody, the Typhon end up slaughtering all of the workers within the facility. The project is abandoned. Many years down the timeline, you are tasked with investigating the facility for research.
You can never be sure of your surroundings as you explore the space station, leading to a feeling of unabating paranoia that will have you on the edge of your seat throughout the game. Combat in the game needs to be adaptable, not every dilemma can be solved with the firing of a weapon, and for those that can you need to choose the right one.
With tremendous world-building and thoughtful, near survival-horror style shooting combat, Prey is an underrated gem well worth a try. Our Senior Editor, Jez Corden, chose this as his Editor's Pick for our run down of the best Xbox games of all time.
Football Manager 2022
One of the most popular simulation games on Earth, Football Manager is a realistic business management game that tasks you with the day-to-day running of your very own football club. Have you ever fancied yourself a Merino or a Ferguson? Well instead of shouting at the tv when watching a match, you can give it a go yourself.
Like other sports series, Football Manager sees a release each year with each version adding improvements. The Football Manager games have always focused on the behind-the-scenes action and drama of managing a football team such as the transfer deadline day, and actual matches have taken a backseat. With 2022's release Sport's Interactive has made markedly more improvements to the on-pitch animations. We also saw the addition of the Data Hub to the sidebar, a tool for detailed data and analysis of your dream team's performance during the 90 minutes of each match. Drill down to individual players and assess who needs more training and who needs a pay rise.
Manage budgets, player transfers, matches, and more, now with Xbox Live achievements for good measure.
Moonlighter
Moonlighter is one of the most unfairly overlooked games of 2019. Moonlighter is a cute Zelda-like game where you fight your way through randomly generated dungeons, acquiring materials to sell in your very own shop. An interesting combination of dungeon crawler and shop management that equals an addictive gameplay loop. The inventory management of your backpack itself is a puzzle, as you need to decide what to keep and sell, and what to discard. Some items are cursed and can only fit in a certain place, others will destroy anything they are placed next to.
It's cute and compelling. If you're looking for something a little more light-hearted and easy-going, Moonlighter is a good choice. The combat is slick and well executed, complete with a large RPG-style upgrade system that'll have you losing track of time with all its addictiveness.
Hellblade: Senua's Sacrifice
Hellblade is an award-winning narrative adventure game from Ninja Theory that takes place in a Hellish world plucked from Norse mythology. The protagonist, Senua, dives into the depths of Helheim to rescue the soul of her dead lover, with some of the most stunning character work and audio in the business. Senua is afflicted with psychosis, and this is experienced by the player most immersively through a set of headphones, as the game uses 3D sound to simulate voices in your head. The combat is basic but satisfying and only a small part of the wider experience.
A major chunk of the gameplay is exploring the evocative surroundings for clues and solving visual puzzles to advance deeper into Helheim. The voices will constantly have you questioning your judgment and if you are heading in the right direction. Helheim while an unnerving setting for the game is an absolute feast for the eyes and Ninja Theory has masterfully weaved in historical and mythological themes and characters to perfection. Everyone should experience this game and because of its impressive visuals, I believe it's best experienced on PC.
You can read everything we know about the upcoming sequel Hellblade 2: Senua's Saga here.
Crusader Kings III
Perhaps a lesser-known entry on our list, Crusader Kings III is worth a mention. Another fantastic strategy game from Paradox Interactive, the makers of Stellaris and Cities: Skylines. Set in the Middle Ages, you'll manage a dynasty of kings and try to balance the delicate political landscape of a war-torn kingdom. In a similar vein to the start of Stellaris, you manage one ruler and one county with ambitions of world domination. When your ruler dies, the succession is passed onto their heir who you then control - think of it like controlling Henry VIII all the way through to Elizabeth II.
What century you choose to start your adventure is up to you. There are a number of decisions you can make in your quest for a flourishing empire, down to war strategy, trade, and closer-to-home matters such as marriage and murder. The simulation of course also has randomly generated events based on your decisions, your King can go insane, a serial killer can wreak havoc on your court or the plague can hit your populace.
The stories that will dynamically develop over the course of your gameplay will rival that of a Netflix costume drama. Will you go down in history as a great leader or fearmongering dictator?
Undertale
Undertale is a unique RPG with a retro aesthetic. The game started as a humble Kickstarter and was released to fans in 2015. Playing as a child lost in a world of monsters, you'll meet all sorts of wild and wacky characters as you attempt to ascend back to the human world, filled with choice and consequence. The game is short but encourages multiple playthroughs to unearth all its secrets and three different endings.
The 8-bit style is charming and masks a deceptively emotive story, with a fantastic soundtrack. The key to the gameplay is not in combat but in listening to the characters you meet. The themes of love, death, and morality will have you pondering long after you've finished playing the game.
Death Stranding
And finally, the last game on our list is also the most recent addition to the PC Game Pass library, Death Stranding. In 2019 the game was released as a Sony PlayStation console exclusive. However, the PC release was published by 505 Games, therefore Microsoft has been able to negotiate its arrival to the Games Pass service on PC. The game was marketed extensively while revealing absolutely nothing about its story. In typical Hideo Kojima style, the game is so bizarre Kojima created his own genre of "strand games" in which to categorize it. According to Kojima, this means you achieve your objectives via social interaction, and it's through these interactions that the world around you is molded.
Cryptic and pretentious? Perhaps, but there's no denying that Death Stranding has bought something truly unique and thought-provoking to the games industry — and now being on PC Game Pass means there's no excuse to not give it a try.
---
Which ones will you play?
With over 100 titles in the catalog, it gets increasingly difficult year on year to pluck our favorite handful of games from the extensive PC Game Pass library, but we wanted to give honorary mentions to the following titles which you can also read our full reviews on:
And many, many more!
PC Game Pass costs just $10 per month. At this price point, it represents some of the best value deals in gaming, giving access to tons of games you'd otherwise have to buy separately. While a lot of work needs to be done for the platform to compete with the likes of Steam, it's clear they are punching high when it comes to value for money.
Get the Windows Central Newsletter
All the latest news, reviews, and guides for Windows and Xbox diehards.
Jen is a News Writer for Windows Central, focused on all things gaming and Microsoft. Anything slaying monsters with magical weapons will get a thumbs up such as Dark Souls, Dragon Age, Diablo, and Monster Hunter. When not playing games, she'll be watching a horror or trash reality TV show, she hasn't decided which of those categories the Kardashians fit into. You can follow Jen on Twitter @Jenbox360 for more Diablo fangirling and general moaning about British weather.