Xbox Live Rewards members to get extra credits for Microsoft Store game pre-orders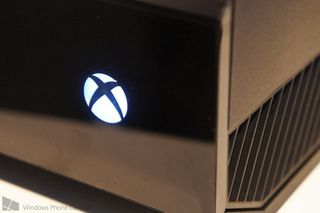 Microsoft is making the act of pre-ordering Xbox One and Xbox 360 games via their Microsoft Store website even more inviting for members of Xbox Live Rewards, offering them extra credits.
Microsoft already offers anyone who pre-orders a game on the site before its release a $10 Xbox store gift card on online credit. Now Xbox Live Rewards members can get 15,000 rewards credits if they do the same thing. That's the equivalent of $15 which can then be converted to credits on a Microsoft account to purchase games, movies and more from the Xbox Live store. Not bad. The only catch is that there is a limit of three games that can be pre-ordered to get the extra credits.
In addition, people who pre-order Halo: The Master Chief Collection and Sunset Overdrive on the Microsoft Store site will get some extra real world and in-game extras. The company said:
Will you take advantage of this new deal?
Source: Xbox Wire (opens in new tab)
Windows Central Newsletter
Get the best of Windows Central in your inbox, every day!
But I preordered a game 2 weeks ago. Do I need to cancel and preorder it again?

I wood like to get more preorder of digital copy... or MS should sell digital code in store...

Yep. Again digital consumers are screwed over. So disappointing because, had Xbox One's original policies came to fruition, all consumers would've been able to enjoy preorder benefits and lower prices.

I can't fathom how this isn't offered for the digital side. I have missed every $10 pre order bonus because I chose to go digital. Fine, but I could have had a free game by now. I understand under cutting the retail price with a cheaper digital one would piss off the brick and mortar guys who sell your product. So list the digital it at 59.99 and offer the freaking bonus weather it be $10 or 15k points. Its odd seeing as how playstation has done this and so has Gamestop. Please fix it Phil!

Agreed. Actually, I do believe MS is doing this for the digital copies as well. They're calling it the "My Games on Demand Punchcard." Check it out:
http://rewards.xbox.com/mymissions/

From the site:
"Now through November, you can earn 20,000 Rewards Credits when you purchase Games on Demand titles from the Xbox Store! Spend a minimum of $59.99 on a game to earn your first punch. Knock out all three punches to secure your Reward!"

If I understand that correctly, that means you have to spend $180 plus tax to get $20 dollas. I think the MS Store is definitely a better deal without question.

what happened to the Gamerscore giving my rewards points for buying games??? they took it off secretly didn't they...

They need to reduce the cost of digital versions... To make it more appealing.

Destiny digital deluxe was $10 less. But the best value is not getting off the couch to switch games!!

Wait, is it 3 games total or 3 games at once? I'm not sure how that works.

3 games at once that's good but it depends on how much more they cost from other retail

Do they have to be specific games or any Xbox one games

What about digital? Ah Microsoft. SMH.

Actually, I do believe MS is doing this for the digital copies as well. They're calling it the "My Games on Demand Punchcard."
Check it out:
http://rewards.xbox.com/mymissions/

This is a promotion separate from the "My MIssions" portion of the rewards site, and since https://www.windowscentral.com/e?link=https2F%2Fclick.linksynergy.co... does not sell digital copies of these games, then those of us who drank the "digital future" kool-aid, are getting doubly screwed over.

So just for preordering a game you get 15 dollars? Dang that's sweet

I'd be happy to do so, but this deal isn't for the UK.

Agreed, non-US gets screwed again, it's basically Bing Rewards

Dang... Is it confirmed as US only? Hope not.

Sorry for being off topic, but I was wondering if anyone could send me an invite for the XB1 update preview. My GT is Final Discord.

How do you join Xbox live rewards?? This I the first I've heard of it!

Bing it. It's free to join.

rewards.xbox.com The Xbox rewards program has been around for years. That and Bing rewards is literally responsible me picking up over $1,000 in free games and DLC from Xbox Live over the past five, or six years.

What's your gamertag? I'll send you an invite

I didn't understand the 10$ coupon very well. Is it only for US customers?is it for physical copy or the 10$ coupon is also available with preordering a digital copy from Xbox store?

Just to clarify, according to the xbox rewards site you dont get the $10 gift card if you are eligible for the 15,000 reward points.

Does pre-ordering means - "I get the digital copy or physical copy or both ?" I want to go completely digital.

If there were any MS stores here that MCC deal would've been sweet! Hate living in Sweden :@

I'm all digital this gen.

And still Microsoft continues to incentivize physical pre-orders at their own store over digital pre-orders on their own console. Damnit Microsoft.

The halo dlc is believe is also available @ ebgames if you preorder there

Might sway me away from ebgames if there's no dlc or collectables involved

I also want the deal on digital games. I just traded in some old 360 games and they we pretty much worthless. What is the point of having the discs? MS wants the push towards digital. Incentivize me, MS.

Just print ur receipt and take it to a live MS store for rewards. I confirmed it today via telephone.

Print the receipt for what? I bought Alien through xbox.com and I see no punches on my punchcard. Would they fix that?

i would have bought multiple consoles and games with membership gold if MS announced 16$ rather 15$ :P

Not bad. Still, I might opt to stick with Best Buy, where I get a $10 rewards cert for a pre-order, $12 off via GCU, and the rewards points for the purchase. IDK, it's a tough call.

The Microsoft store burned me on Titanfall by delivering it 2 days late.

It was because of their so called free shipping right?

They delivered destiny late for me too, why my friends played after the midnight release, I had to wait. Tuesday night I asked Microsoft store for a digital copy instead , or at least the amount of Microsoft credit to dl the game, but after several hours of talking with them, they advised that they literally cannot give me anything.

Cool deal, but Games in UK lets you pick up the metal case limited edition of the game! I ordered from there, they ship internationally.

*Xbox Live Rewards members qualifying for the Offer will not also qualify for the $10 gift card offer.

Yeah so basically Xbox subscribers get $5 more than non-subscribers. Wish you could buy digital download cards from the MS store.

I pre ordered digital for two games coming out next month from Gamestop....simply for the context and bonuses. You are missing out on my hard earned money MS by not offering this digitally via the console. Your take-home is 30% > minimum on digital. It is for us and my company doesn't even sell but a few items that cost around 59.99. I need to tweet someone over there in Redmond...

When did gamespot start carrying games?

***warning ⚠ *** The release day delivery guarantee doesn't really mean anything. If your game comes late, Ms store will not do anything to make it right. Destiny didn't ship for me until late on the Wednesday after it shipped. I spent several hours on the phone with customer service and a supervisor. I had an online chat, and I got an email from the escalation team 2 weeks later. The only thing they would offer is free 2 day shipping on my next purchase. Why would there ever be a next purchase?

Just print ur receipt and take it to a live MS store for rewards. I confirmed this today via telephone.

I called Microsoft today and the rep told me he confirmed some great news with a Microsoft brick and mortar store. All u need to do is print your receipt for any digital preorder game and take it to the store. They'll give u the $10 gift card or the 15,000 rewards points during this special. Its a hassle to have to travel for it but better than nothing. Going to get my rewards for Destiny, Forza Horizon 2 and Sunset Overdrive plus other games I'm buying this holiday.

Games you bought from other companies? I don't have a receipt to print. Gamestop doesn't pre charge you on digital preorders like MS does. But I'll figure it out if I can get the bonus!

Nah, only digital stuff bought directly from the MS store. Makes sense that any money they give u back is when u buy with them only. But yeah, I only buy directly on my system anyway.

True. Guess ill try that with assassins creed unity. Thanks.

If true that would be at least something. Any idea when you are going to try?

Stopped using my Xbox one because the price of games in the Australian digital store. Still don't get why we are getting ripped off so much.

BEFORE you order, ask them what the launch day delivery guarantee means. They told me on the phone that it means they will ship it to you on launch day, but the website says pls it on launch day. When I brought this to the rep's attention, she said I was incorrect. I literally had to email a screenshot as proof. I had to walk the employee and her supervisor through their own website!!!! They could find the game preorder section without step by step instructions! The supervisor apologized that I had a problem with the "wording" on the website because of the word "guarantee".

Since the edit button doesn't work for me... Above I meant to type "play it today" instead of pls it today

Just to clear this up, I recently about aweek or so ago preordered via my xbox one the wwe 2k15 digital deluxe edition, I should recieve those 15,000 points right.?

Xbox gives 2 free games a month and most times the games suck, for the past 3 months pool nation has been one of th e 2 games and now they are advertising on the Xbox homepage "gold members got over $1000 in discounts" .
.....what is $1000 to a muti-billion dollar company and they can't say $1000 in discounts because those games wouldn't have sold a unit had they not made them free!!!!!!!!!!!!!