Xbox One system update in June will bring external drive support and more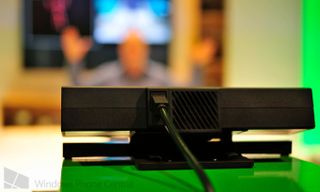 We've loved our Xbox One consoles since getting them last November. That said, Microsoft has made us love them even more with frequent updates. The May update starting rolling out a few days ago that introduced a sound mixer for apps, an opt-in to improve speech recognition and the ability to download system updates as soon as it's available. Yesterday we also learned that Skype could now be snapped on the Xbox One. Today we're learning what Microsoft has in store for the Xbox One next month. Details on external hard drive support and more after the break!
External drive support was always in the pipeline for the Xbox One, Microsoft just assured us a future update would enable that functionality. A few days ago, an anonymous Xbox developer posted a picture to Reddit that showed off the external drive support. Now Microsoft is going official with the timeline for when the update will be available.
The next big system update coming in June will bring two of the most-requested features: external hard drive support and real names for identifying friends. There's more coming of course, here's all that Microsoft has coming next month for Xbox One owners:
External storage support
Starting next month, your Xbox One storage increases however much you want it to. You can store apps and games on your external storage. The Xbox One will support up to two hard drives at once. All you need to do is plug in your USB 3.0 drive that's 256GB or larger. The Xbox One will then format that drive so you can move and copy games, apps and game add-ons to increase your storage capacity.
Bonus: You can take your hard drive to your friend's house to play your game on their Xbox One console. You'll just need to sign in with your Microsoft account. Hashtag winning.
Real names for Xbox Live friends
On Xbox One, we can now have 1,000 friends and an infinite number of followers. But how do you tell which of your friends is 'xXLadySlayah69Xx' or 'GeneralSham'? You don't unless you have a killer memory. Thankfully next month you'll be able to see the name of your friend over their Gamertag. Of course this is a privacy setting that you control, so it's up to you. Plus in matchmaking games your Gamertag will still be displayed so strangers won't know who you really are.
SmartGlass gains full access to OneGuide and Universal Remote Control
We've all been testing out the Xbox One SmartGlass Beta app on Windows Phone. That beta app is going gold and will see a lot of its features carry over to the release app. This means you'll see the entire OneGuide experience and Universal Remote Control in SmartGlass.
TV and OneGuide expanding to more countries
Great news for our friends all over the globe. The TV and OneGuide features will be available in June to all our pals in Canada, UK, France, Germany, Spain and Italy. This update brings OneGuide, Favorites and App channels to those who connect their TV to the Xbox One via the HDMI-in port.
New Gold Membership changes
We've detailed this before, but next month is when it's happening. Microsoft is dropping the Xbox Live Gold Membership for those who want to use apps like Netflix. They're also adding a new hub for those with Gold who want to get the free games from the Games with Gold program.
Automatic sign-in
Next month you'll be able to have your Xbox One automatically sign in to a specified account. A much needed feature and one that will be welcomed by those without a Kinect sensor to do that for them.
What do you think of the changes coming to Xbox One next month? Which one are you looking forward to the most?
Source: Xbox
Get the Windows Central Newsletter
All the latest news, reviews, and guides for Windows and Xbox diehards.