Xbox One system update now available, adds new audio controls and opt-in setting for voice recognition improvements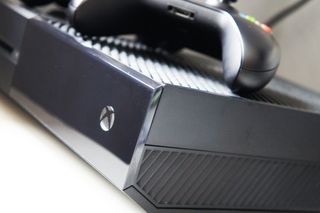 If you've been waiting for the Xbox One system update that was announced earlier this month to roll out, now is the time. Microsoft has begun the process and while the change log this around isn't exactly huge it does bring some requested changes and improves upon the available options to end users when it comes to opting-in to help improve speech recognition and when, exactly you decide to update your system. Have a look at the full list.
Sound Mixer for Apps with Snap and Volume Controls When Using Kinect with Chat - We've received great feedback from fans asking for more control over audio levels and background sound. As a result, under Settings we've added two new features for controlling your audio options. With the new Sound mixer, you'll be able to control the volume levels of two apps when you're using Snap letting you decide which app is louder. In this same section, you'll also be able to control the volume levels when you're using Kinect for chat.
Opt-In to Help Improve Speech Recognition - Being able to control your Xbox One with voice commands can be a magical moment and we want to continue making this great for all Xbox One owners worldwide. The more voice samples we have to input into our algorithms, the better and more responsive Xbox One can be to our fans. If you want to help us in our efforts to make voice and speech improvements for Kinect even better, you can opt-in to a speech data collection. Under Settings, then Privacy & Online Safety, go to Customizing privacy and online safety and set Share Voice Data to Allow. This is completely optional and all voice data shared via this setting will be used for product improvement only.
Take the Next System Update When You Want - You'll now also be able to take this next system update as soon as it's available if you want. When this update is made available, you'll find the option under Settings, then select System update.
There's no mention of how large the update is but it should available to most folks right away. Have you grabbed it yet? If so, drop some comments below and let us know how it's all working out for you.
Source: Microsoft
I love these little patches. Hope they announce sweet stuff at E3 too! :D

Playing TitanFall right now :)

Now this one is done. What is coming for June? Miracast? DLNA? Backward compatibility? Something that brings it up to speed with the 360?

Just stopped, those new maps are great! Add me blackronin357

I just added you bro.. I'm Montpbm777

Add me! I'm Swizzlerz Lol who figured that?

and I thought play to was DLNA... oh wait. it is, only because it doesn't work the same way 360 does, it doesn't mean it isn't DLNA.
I wonder if you even have a Xbox One, but you know, you could just get a cheap 360 if you really want to play older games, and you want a DLNA like before. maybe you need a new TV if the one you use doesn't support DLNA, because it would be easier just to use the one on your tv than asking xbox one to change the way it wants to support DLNA for the moment. (becuase yes, it has DLNA)

I wonder if Microsoft has the same bad attitude you do. It could explain their lack of improvement in this area.

What an ignorant response. Want to use DLNA on my Xbox 360. Go to system video app, browse the exposed media servers on my network. Select media from the servers Want to use DLNA on my One. Get up, walk to my office, turn on PC, use Windows Explorer to navigate to media on my NAS media server. Select media, push media to Xbox One - hope it starts and that the Xbox Video app doesn't glitch up. I much prefer the 360. And don't tell me to push from my tablet or RDP to my PC to do it. Pushing from my tablet defeats the purpose of my wired Cat6 backhaul due to the tablet's wireless and RDPing to my PC requires it to be on all the time defeating the purpose of me having a dedicated media server.

Completely agree that you should be able to access your media directly from the Xbox One and I'm sure it will happen one day. However. RDPing wouldn't require you to have your PC on all the time if you use'd a WoL app to turn it on when you wanted to stream something. An uneccesarily elaborate workaround I know, but a (hopeully temporary) workaround nonetheless.

The Plex app will be out eventually. Hopefully less than a month.

You have a windows phone, no? Get Mymediahub and you should be able to see files shared with Serviio on your PC. Press and hold any movie or song and Play To Xbox One. Thank me later ;-)

Yeah, but play to sucks! All my music is stored on my NAS. The 360 could pull from it, my tv can pull from it, my surround sound can pull from it. But, the Xbox one can't. Just because it has play to, doesn't mean it actually does DLNA.

STANDING BY FOR TITANFALL ON MY END!

Word on the street is external storage

I'd take any one of those three. Hope we see it soon

1100mb something like that anyway

What would happen if they announce backwards compatibility at e3?

People might actually buy an Xbox one and get rid of their 360

Whatever, I'm keeping MY 360... =P

I gave my 360 to my brother. Would be nice if my X1 was backwards compatible

The opt-in option for speech needs to be available for Cortana on WP. I hate that you automatically have to submit all your voice interactions to Microsoft if you want to use Cortana, that is just unacceptable for a company that is suposedly all about user privacy. Until Microsoft adds an opt-in option to Cortana data mining I will not use or recomend Cortana for anyone.

Its Beta for a reason. Its your job as a beta user to submit that kind of data to help improve it.

We're counting on you both.

How do you know if there is not a Opt-in feature for Cortana on the RELEASE version of w8.1. Because at the moment its for developers not for the general public. So it might be in the fine print when you sign on to download it. Becuase its meant to help find bugs etc for the release for the public so data mining is needed. If you are aware cortana is in beta for this reason, to get data so when it release it works as intended, not as a beta. Also I highly doubt you would recommend BETA software for any company to use. But your concerns is warranted for a Public release but hating a beta version is silly and not warranted.

If these concerns are not voiced now, MS will think everyone is OK with the data mining in Cortana and is lot more likely to keep it that way in the full release. So even though it's just Beta it's still vital to get your feedback out there and to Microsoft.

I understand where you coming from. We don't want Microsoft becoming like google but I think they have been pretty good on this front. But we can never keep are guard down but I would be surprise if it is not a opt in a public release. I wonder if this will help Cortana in any way when it is release on Xbox One.

Oh John. Stop complicating your life... Its Beta.

Most of the voice input for Cortana is actually processed by the online service. By contrast, most of the voice input for Xbox One is processed on the console itself.

Well there is this, do your due diligence... As always, subject to change http://www.windowsphone.com/en-US/legal/wp8/windows-phone-8-1-privacy-st...

"Microsoft will use information collected through Cortana to personalize and improve other Microsoft products and services."

You realize you can't use siri or google now without this collection right? Even tellme didn't provide that and I'm almost positive release cortana won't either. The policies state if you don't want to do that, don't use the service. Why hold one company to a "standard" no one else adheres to?

How about addressing the low volume level of Xbox music compared to other audio sources e.g. Pandora.

This!!!! I thought I was the only one clamouring for this since January! It was fine at launch, but in true Xbox Music fashion, they fucked it up with the very first update to that app so I think this is an Xbox Music issue....which also means it will NEVER get resolved. I was wondering how i was the only one who noticed such a drastic drop in output level after the update since i can find anyone complaining anywhere. Its good to know i haven't lost my sanity. I even created a post in the link below seeking answers and all I got was the run around. I'm so sick of the abormination that is Xbox Music in all its many incarnations. http://answers.microsoft.com/en-us/musicandvideo/forum/xboxmusic-xboxapp...

My Co- Microsoftees has let me know. (Cause I'm waiting for it myself.) Is external storage and some other features we can expect before the June update. But that's not sure yet, due to the June update itself. Got my fingers crossed.

That is a must, one of the only issues I have with my One.. I will keep my fingers crossed too!

Omg they added the power on chime when you say "Xbox, on"

I love that chime. Pavlovian bliss.

Mine was just over 200MB.

Sorry for the ignorance, but does this update make it possible to play my phone's music on the X1? I couldn't find a way to do that like on the 360. On the 360 I was able to just hook up a phone with a USB Cable, but for this new console I can't seem to figure it out. Thanks in advance for any feedback received.

As for the present time, you can only play media from your phone to the Xbox One by using the Play-to service. On a Windows Phone it is not very difficult, however some require a third party app. On android and iPhone you require a Play-to third party app for sure. Hope this helps

Media Center extender support please.

290MB is the size for today's update.

Backwards compatibility would be amazing, I wanna play GTA V.

Rockstar has rumored next Gen versions :)

But then there forced to buy the game all over again. Backwards compatibility is nice because it makes it a little easier to digest new console prices. Imho.

Xbox One doesn't get Gta 5 anymore. Ps4 will get it. But the Xbox one owners do get a new exclusive ip from Rockstar ;) reason is backwards compatibility. There's no reason to upgrade it and spend more money for the same game. Sony wanted a ps4 version to show of at E3 in 22 days. So they won't get the new IP. It's this or that Rockstar said.

Source? Sure that would've been big news.

Source is myself. I've reached out to one of the devs. Dev to dev talk. No rumor BS news. And i do that allot. my first reply is all I got. we just have to wait what happens on E3. If Sony shows the GTA5 ps4 announcement. My first reply stands. Imo not a good move. In the end, I can see Sony pay to get the new IP also for PS4. Again its this or that.

When does Xbox One come to Sweden?

Xbox One släpps första september 2014 i Sverige enligt Elgiganten.

Early September before Destiny launches.

Was like 298mb for this update

is the Xbox On command more responsive now? that is my only concern...

Received the update automatically by the time I got home today.

Xbox Live Gamer tag: Montpbm777 add me.

Updating now its 290megs. Also just played Nutjitsu in snap mode but it didn't get the entire game. I would love if we can do that with certain games. Anybody else try this

How awesome would it be to have Cortana on Xbox one?

it is coming to Xbox one. Where you been, lol

They are already working and prepping on it to bring Cortana to windows and Xbox One. And connect it to each other.

all i want to know is why my twitch doesnt work every time i want to livestream. i keep getting the same message every time.

How do you know if you got the update or not? I went to settings and didnt see anything under it saying system update

Okay, okay... Since no one else has said this, then I will. We NEED an update that will allow users to use voice commands through the headset ! That would make life so much easier! Please do this! (: If you guys agree, spread the word!

3D Blu Ray please. Bit of a joke that the Xbox One (nor PS4) can do this when the PS3 has had the option for years. Hopefully auto sign in without Kinect will be added too, now that it's an optional rather than mandatory accessory.

I miss being able to listen to music while playing another game. Admittedly I didn't use this feature all the time, but there's some games its great for and Trials and Forza are two of them.

They should just put Cortana on the One, she understands me 99% of the time and hears me 100%. My experience with the One is disappointing, at best.

I'm sure they gonna improve this! Glad I'm part of the beta! Really love to do some bughunting and making requests about new features they need to add! Also glad they actually listen to the betatesters!

Has any one noticed voice commands failing? It turns on when I ask it to, changes from AP to AP ok, but ask it say, Watch TNT and nothing. Before it got it like 30% of the time
Windows Central Newsletter
Get the best of Windows Central in in your inbox, every day!
Thank you for signing up to Windows Central. You will receive a verification email shortly.
There was a problem. Please refresh the page and try again.