Xbox One: Recapping 2015, looking ahead to 2016
Microsoft's Xbox One had a pretty stellar 2015.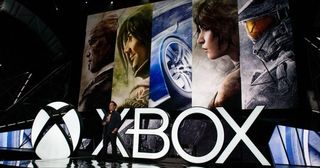 The company delivered an excellent lineup of triple-A exclusives, beamed gigabytes of feature updates to our consoles, and revealed some of their ambitious plans for 2016 and beyond.
It's certainly no secret that the Xbox One is the underdog in the console war, with Sony's Playstation 4 sprinting out of the gate, taking a sales lead in almost every single month since each console launched. Can Microsoft catch up to and surpass Sony's console in 2016?
The team at Xbox (and indeed, all of Microsoft) has worked hard to present the company in a more positive light — following the console's controversial 2013 reveal. Xbox head Phil Spencer spends an incredible amount of time taking feedback, comments and questions from fans directly on Twitter. The company as a whole has become feedback-based, embracing platforms like UserVoice and the Windows Insider program to solicit suggestions from customers.
I'd argue that Xbox has largely redeemed itself in the wider gaming consciousness throughout Phil Spencer's tenure. If 2014 was about planning, 2015 was about positioning. 2016 will be about putting plans into action, and I honestly believe Xbox fans are in for an incredible year.
Games, games, games
Nobody can claim the Xbox One had a weak 2015 games lineup, and games are the reason we're all here, right? Xbox fans were treated to several acclaimed multiplatform games like Dying Light, Fallout 4, The Witcher 3: Wild Hunt, Assassin's Creed Syndicate and Life is Strange, but the real story was the exclusives. Microsoft called it "the greatest games lineup in Xbox history" — PR speak like this is usually easy to dismiss, but for once, I think it's a hard claim to dispute. Each exclusive game in Microsoft's 2015 holiday lineup sold at least 1 million units.
Frankly, I've struggled to find the time to complete most of the games I picked up this year. We had the breath-taking Ori and the Blind Forest, the addictive State of Decay: Year One Survival Edition, the nostalgic Rare Replay, the visceral Gears of War: Ultimate Edition, the dynamic Forza 6 Motorsport and, of course, the flagship Halo 5: Guardians.
We've also enjoyed an impressive line up from Xbox's indie outfit, ID@Xbox, which bought us awesome titles like Oddworld: New n' Tasty, Zombie Army Trilogy, ARK: Survival Evolved, Goat Simulator, Crimsonland and Wasteland 2.
Microsoft revealed more on upcoming Xbox One games, including Scalebound, Quantum Break, Sea of Thieves, ReCore among others. I compiled some of the more compelling upcoming Xbox One titles, both first and third party, right here.
Still, 2015 hasn't been without controversy. Metal Gear creator Hideo Kojima was unceremoniously ousted from Konami, following a lengthy and quite public dispute. We learned that Joseph Staten — now working on the Xbox exclusive ReCore — reportedly spent years building lore for Destiny, only to be told to re-write the whole thing at the last minute. Previously announced Xbox exclusive Phantom Dust seemed to emulate its namesake, losing its developer and falling into hiatus. And Tony Hawk's Pro Skater 5 reminded us that a recognisable brand isn't enough to make up for an entirely broken game.
Xbox avoided controversy in 2015, for the most part. Lara Croft's latest adventure, the excellent Rise of the Tomb Raider is currently a Xbox One exclusive. Microsoft announced the timed exclusivity deal at Gamescom in 2014, leading to a torrent of anger from fans resigned to other platforms — anger that continues even now, if you're brave enough to look at the developer's Twitter mentions.
Crystal Dynamics was keen to state that the exclusivity with Xbox helped expand the game's budget, but when Bethesda announced it would launch the sure-fire blockbuster Fallout 4 on the same day as Rise of the Tomb Raider, it called the deal's potential impact into question. Regardless, Microsoft's Aaron Greenberg stated that the company is very pleased with Rise of the Tomb Raider's sales, and the company later announced that the game has sold over 1 million copies so far.
I think laying the criticism at Microsoft's door (or wallet) is a little misguided, considering the IP owner, Square Enix, seem reluctant to adequately fund the latest installment of Hitman as well. Hitman will strangely ship in two parts, presumably to cash flow development. It seems possible Square Enix were similarly reluctant to fund Rise of the Tomb Raider without Microsoft's involvement, given their vocal disappointment in the sales of the previous Tomb Raider title.
Regardless of why the funding deal happened, if you thought Rise of the Tomb Raider's story was over, guess again, the game could become a point of controversy once more in 2016. Microsoft recently announced that Rise of the Tomb Raider will launch on the Windows 10 Store, putting it in direct competition with Steam. Valve head Gabe Newell famously decried Microsoft for bundling an app store into Windows 8 calling it a "disaster" for PC game makers, citing Microsoft's apparent intention to close the platform. Thankfully, his alarmist prophecy didn't pan out.
It'll be interesting to see how Microsoft position the Windows Store when it comes to core PC gaming — considering the games in there at present are primarily mobile games. How many games will enjoy cross-purchasing across PC and Xbox One? Will Microsoft begin distributing significant third-party PC titles in the store along with Fable Legends, Killer Instinct and Gears Of War: Ultimate Edition? To what extent will the Windows Store coexist with Steam, given the platform's importance to PC gaming? All these questions and more will be answered throughout 2016.
Some things, however, are for certain — we're going to get tons of new information on previously announced titles, tons of new game announcements between now and Gamescom 2016, and Microsoft are going to continue in their mission to bring Xbox One owners the best game line ups possible.
Our favorite Xbox One games of 2015
Jez: Like many others, I can't claim I enjoyed a game even half as much as The Witcher 3 this year. Its visuals, detail, story and refined combat weave together to advance the RPG genre in ways not seen for a long time. I need to throw in an honorable mention for Wasteland 2: Director's Cut, which introduced me to tactical cRPGs and made me hopeful the resurgence of the genre spreads further on console.
Richard: I'm a sucker for all things racing, it's in my blood. So I kind of knew that I'd fall for Forza Motorsport 6, but not how far. I think perhaps part of it is that it fixes everything that was wrong with its predecessor, then adds some more on top. 1080p 60fps graphics showing off the Xbox One at its best, hundreds of cars, dozens of circuits and a game that will continue to entertain me for many many more hours to come.
Paul: Both Jez and Richard's picks for Game of the Year are fantastic titles. I've gotten into the habit of playing so many games throughout the year that I can't pick just one this time. So I picked 11! Check out my Top Xbox One Games of 2015 for the full roundup.
Pushing hard on hardware
One of the biggest hardware stories of 2015 was HoloLens, a wearable holographic end-point for Microsoft's Universal Windows App platform. The futuristic headset is completely untethered — unlike Oculus Rift and other VR devices — relying entirely on internal architecture to serve Universal Windows Apps, both in holographic 3D and flat, classic windowed apps.
How is HoloLens relevant to Xbox? Well, put simply, HoloLens will compete for head space with Oculus Rift and Sony's PlayStation VR, and unless Xbox has a dedicated system in the works, it's looking like HoloLens will spearhead Microsoft's gaming efforts in that space.
Microsoft's transparent visor is fundamentally a different experience to virtual reality headsets — allowing the user to augment the real world with additional holograms. I speculated in a previous article that HoloLens could display extra information for gamers such as bullet counts and damage. Microsoft themselves showed off Project X-Ray, an augmented reality shooting game that even places a Mass Effect-like holographic tool on your wrist. And of course, who could forget the above mind-blowing Minecraft demo.
HoloLens is already known to be capable of streaming the Xbox One into the Windows 10 Xbox app, and the platform is available to developers ready to drop a somewhat daunting $3,000 on it. I expect we'll see more of HoloLens gaming in 2016, which made its E3 debut on the Xbox stage last year.
HoloLens uses Kinect-like features to allow you to grip windows, use your finger as a cursor, and perform voice commands. Sadly, though, Kinect itself has become increasingly obscure over the past year. The New Xbox One Experience stripped Kinect motion controls out of the interface, and Microsoft Studios seems to have given up internal efforts to develop games for the advanced body-tracking camera. While Kinect's voice commands are still a capable feature of Xbox One, it seems increasingly likely that the technology's future lies in HoloLens, rather than Xbox. I for one hope that we'll see Kinect get some love in 2016.
More positively, Microsoft also unveiled the Elite controller — and grossly underestimated demand in the process. The highly customizable, and, rather sexy controller is in short supply all over the world, as Microsoft felt the price tag would deter most gamers. That simply hasn't been the case, as the peripheral has been persistently out of stock across all major retailers. Microsoft is working hard to speed up their supply chains but warns that shortages could continue until March at the earliest.
Launching in tandem with the Elite controller was the Elite console. Visually, the console is the same, but it sports a 1TB hybrid solid state disk drive, enjoying improved loading times over the base model (not to mention massively increased storage). Console revisions, similar to the Xbox 360 S model have been rumored for some time. Microsoft debunked rumors of a Bluray disc-less "Xbox Slim" last summer, but those rumors resurfaced recently.
Why is a disc-less, and, therefore, cheaper, Xbox One so compelling? Since November 2015, the Xbox One now runs on parts of Windows 10, including the framework necessary to run Windows 10 universal apps. At a cheaper cost of entry, a disc-less Xbox One could provide more potential customers for Windows 10 app developers — not to mention improve the Xbox One's market share against Sony's PS4. It could even provide a cheap, casual PC-like solution for particular demographics and markets.
We'll certainly see some form of new hardware from the Xbox team in 2016, but whether it's just new controllers, peripherals like the chat pad, or something meatier, remains to be seen.
The implications of Windows 10
Microsoft CEO Satya Nadella himself recently described the Xbox One as a Windows 10 computer, and since the NXOE update, this couldn't be truer. The way Windows 10 will manifest itself on Xbox One is still shrouded in mystery, but Xbox engineering lead Mike Ybarra recently hinted that Universal Windows Apps (UWA) would soon arrive on the console.
Combined with mouse and keyboard support (the former confirmed to be on its way), your Xbox One will be able to provide a PC-like experience, not far removed from Windows 10 Mobile's Continuum feature. Microsoft Office, Reddit, Twitter, and various other apps and services already have UWP (Universal Windows Platform) solutions, meaning they could run on your Xbox One right now, Microsoft just need to flip the switch.
The Universal Windows Platform isn't just for apps and services, but games as well. It was revealed at GDC 2015 that Xbox games built as Universal Windows Apps will be available to side-load onto the Xbox One for testing purposes sometime in 2016. As UWP apps can be uploaded to the Windows Store, developers can target multiple Windows 10 endpoints with minimal code changes.
The Universal Windows Platform is particularly great for smaller studios, as it will allow them to target 200 million Windows 10 devices via a single store — whether the games use touch, controller inputs or mouse and keyboard. Minecraft for Windows 10 is a great example of a device-agnostic game, as it dynamically changes controller input to match whatever is currently being used. We should see an increase in the number of UWA games throughout 2016 that work on both Xbox One and Windows 10 PCs.
Throughout 2015, Microsoft pushed near-monthly updates to our consoles. The vast majority of the patches were quality-of-life improvements, like voice messages, party enhancements, custom backgrounds and more. There were other, more major updates, including full-blown Xbox app for Windows 10, screenshots, Xbox to Windows 10 gameplay streaming and a refreshed, speedier dashboard.
However, the biggest, most surprising update was the addition of backwards compatibility. Xbox One owners can enjoy over a hundred Xbox 360 titles on their consoles, either digitally or via Xbox 360 discs, and the library of included games is expanding on a monthly basis. Xbox One gamers have already spent 15 million hours playing Xbox 360 titles like Braid, Deus Ex Human Revolution and Assassin's Creed 2 on the console, with more to come.
I previously asked platform lead Mike Ybarra what other features Xbox One owners can look forward to in future updates. Some of those confirmed features include mouse support and background music. However, there might be even bigger things to look forward to. Mike Ybarra said that Microsoft are working on "two or three" features as game-changing and complex as backwards compatibility, and we can only guess as to what they might be.
2016 and beyond
Microsoft in its entirety is a changed company. The ecosystem convergence, started with Windows 8, is now complete with Windows 10. Yes, there are some kinks to iron out and plenty of unanswered questions, but Microsoft has positioned Xbox incredibly well to move forward. The studio is shipping (and selling) more video games than ever before, and, with Universal Windows Apps, they'll once again challenge the very idea of what a video game console actually is.
Whether you're interested in the Windows 10 aspects or not, Phil Spencer has proven that video games are central to everything the team does with Xbox. The company is amassing a large portfolio of ambitious home-grown IP to compliment its third-party offering, with no sign of slowing down.
2015 set the standard high. Whether you're a Xbox gamer, Microsoft enthusiast — or both — 2016 is going to be a very interesting year.
Get the Windows Central Newsletter
All the latest news, reviews, and guides for Windows and Xbox diehards.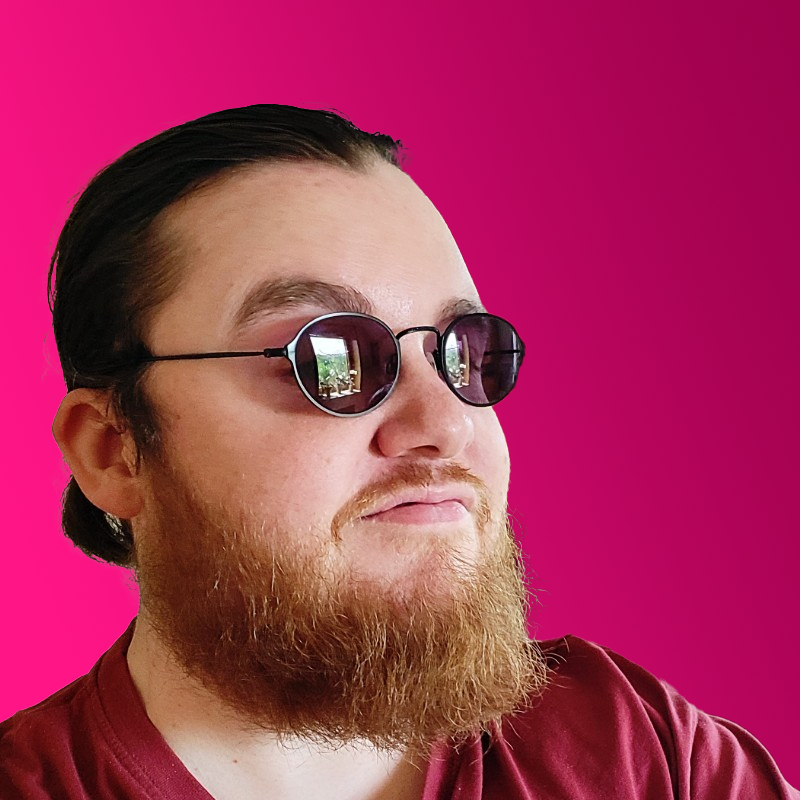 Jez Corden a Managing Editor at Windows Central, focusing primarily on all things Xbox and gaming. Jez is known for breaking exclusive news and analysis as relates to the Microsoft ecosystem while being powered by caffeine. Follow on Twitter @JezCorden and listen to his Xbox Two podcast, all about, you guessed it, Xbox!