Forza Motorsport 6 review
After ten years, the Forza Motorsport series is back with its most ambitious installment yet. Forza is one of those Xbox One exclusives that can truly boast that it's a console seller.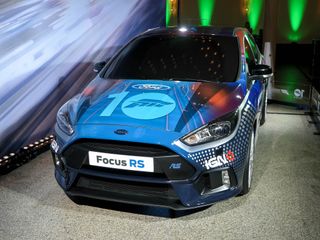 Forza 5 left many feeling a little unfulfilled. Sure, it was drop-dead gorgeous, and there was a ton of cars to drive. But the lack of circuits to drive them on left players with too much repetition. And repetition gets boring.
Forza 6 puts all that in the past. It's still the same game engine underneath that gives us silky smooth frame rates and full HD graphics. But what's on the outside is more in almost every regard. More opponents, more circuits, more testing racing conditions, to name but a few.
Forza 6 has more competition than it's predecessor, with the likes of Project Cars to go up against. So, how good is Forza 6? Has the last ten years been leading up to this?
Let's find out.
What you'll like:
Stunning graphics.
A rock solid 60fps
A bigger selection of circuits compared to Forza 5
24 cars in every race
Storming down the Mulsanne Straight in the dark
What you won't like:
Drivatars can still be a tad aggressive
You'll spend a decent amount of time waiting at loading screens
Bottom Line
Along with Halo, Forza Motorsport is one of Xbox's crown jewels. With Forza 5, it's easy to say there were compromises, cut corners, and a somewhat tarnished experience. With Forza 6, all is forgiven. This is the Forza Motorsport that the Xbox One deserves. With a staggering collection of cars, some of the world's best circuits, night racing, online multiplayer that isn't daunting to beginners and a solid 1080p 60fps, Forza 6 is the most complete racer on the Xbox today. Project Cars can boast a better sense of realism, but full-on realism isn't for everyone. Forza 6 strikes a balance between that and being able just to pick up and play. Forza has finally, properly arrived on the Xbox One.
On camera
The video walkthrough
What good is 1080p, 60fps if you can't show it off, right? Thanks to Paul Acevedo for the extensive video walkthrough.
Let's go racing
The circuits and the cars
Image 1 of 2
Before even considering graphics, performance, gameplay, multiplayer and all that other stuff, let's get to the basics. Forza 6 is a racing game. And racing games need to be packed full of circuits and cars. Else they're not going to be very good racing games. The lack of circuits is something that plagued it's predecessor, but thankfully, things are much better for 2015.
We've got a mix of real-world circuits like Silverstone, Circuit of the Americas, Yas Marina and the fearsome Nurburgring Nordschleife with street layouts in Prague, the Alps, and Rio de Janeiro. All are back from Forza 5 accompanied by a bunch of new, and in the case of Rio, it's a celebratory return. To celebrate ten years of Forza, Turn 10 went and devised a circuit based on real roads through the city. It's the very first one you drive, too.
There are 26 circuits in total and 460 cars in which to tear them up. The vehicle selection is vast, from classic hatchbacks, to track day cars, LMP1 Prototypes, Indy Car and even Formula E, with multiple stops in between. One to own for sure is the cover car, the 2017 Ford GT (not least because it's an achievement!)
We're not going to list the full roster of vehicles and circuits because there'd be no room for anything else, frankly. Instead, hit the link below to check it out.
Hey, good lookin'
Beauty on the outside, and the inside
Forza 6 is stunning. There're few other words that can describe how good it looks. It isn't perfect, but at this point in time we're left feeling like perhaps the Xbox One is holding it back graphically, rather than Turn 10 not doing enough with it. And it has retained the 1080p resolution and 60fps frame rate from Forza 5 despite upping the number of cars on track at any one time to 24.
The ForzaTech engine is what makes the magic happen and Turn 10, in collaboration with Playground Games (Forza Horizon 2) has continued to refine it since Forza 5, and the result is almost faultless. You get a rock solid 60fps even when things on screen get particularly busy, and we've only seen a very small number of very specific graphical glitches so far. For example, in cars like the BAC Mono or the Lotus F1 Car, when we're in the cockpit view, racing at night and at either Le Mans or Abu Dhabi, you lose a couple of frames on the final and first corners respectively. But only on the first lap.
Forza 6 has a locked 60fps frame rate, and it doesn't deviate from that at all during gameplay. The cutscenes that show more detail are downgraded to 30fps, and noticeably so, but where it really matters you're getting 60fps all the time. The folks at Digital Foundry ran the Forza 6 demo through its paces to show what we're talking about. You can see that video here
If you want to have the best circuits these days, it's all about the laser scanning. Forza 6 has it in spades leading to some lovingly recreated digital versions of real life circuits. Speaking from experience, Turn 10 has captured the essence of Silverstone and Brands Hatch on a race day impeccably. There's not much reason to doubt the authenticity of the circuits I haven't been to.
Quality handling
Stiking a perfect balance
Image 1 of 2
We're lucky that on the Xbox One we have different options to suits different tastes in racing games. If you want full-on realism, there's Project Cars. If you want something with a little more personality and arcade feel, there's Forza Horizon 2. Forza 6 strikes a perfect balance between the two. There's still a great element of realism, but you can also just pick up and play.
The experience can be tailored to your tastes. You get to customize difficulty, control systems and such, as well as alter the technical aspects of your cars. Where Project Cars has a lot of emphasis on car and tire setups, Forza 6 is much more playable without getting stuck into the finer points.
It's all the better for it, too. It is, after all, one of Microsoft's premiere titles. It needs to appeal to all. And it does.
When you're on the circuit, handling naturally changes based on the type of car you're driving. You're given satisfying rumble feedback through the controller, and the sound of the tires screeching can be a valuable asset. Listen out for them, you'll know when there's just a bit of squeal and when they're absolutely screaming. The latter is bad. And you need to be aware of understeer and oversteer, each on tap by the bucket full, and likewise tamable by tweaking some aspects of setup.
As you power round the track, you're given the full experience. Get it wrong, and you're straight on into the gravel, or worse. Drifts are fun and look spectacular but scrub more speed from your cornering than you'll need in pursuit of the hot lap times. It's about finding your own balance, and it's oh so satisfying when you do.
Something for everyone
Career, free play and multiplayer
Image 1 of 2
With 460 cars on offer, you might be wondering how you're going to be able to even think about sampling them all. Free play allows you to just get in and drive any one of them on any of the circuits. If you don't own the car you want to drive you're able to "rent" it, with the sacrifice being that you can't earn XP or credits from the race.
Career mode follows a familiar path to anyone who played the previous game. It follows an objective-based progression system rather than points based, meaning you don't need to 'win' a championship to progress. For example, you're set an objective of finishing third to continue to the next race in a series.
It's actually pretty refreshing. Other games, including Forza Horizon 2, require an outright points win to get where you want to be, putting extra pressure on achieving the win. A racer will never accept second place, you always want to win, but you're not punished so hard if you just can't reach it. It's also voiced over by some famous names, including British motoring journos and former Top Gear hosts, Richard Hammond, James May, and Tanner Foust, to name a few. The Stig also makes an appearance.
The career mode theme is "Stories of Motorsport" and is split down into five volumes. Each volume is then split down into a number of series, which in turn has a number of different car classes to choose from in which you can enter. Turn 10 promises over 70 hours of gameplay from the main career mode. You still earn XP to increase your driver level, credits to buy things and manufacturer affinity levels to earn even more credits to buy more things.
Multiplayer has some handy features designed to make it less daunting and more accessible for all players, regardless of skill. Leagues are new for Forza 6, described by Turn 10 like this:
The idea being that you're not going to come up against a professional racer in your very first Forza race. Leagues seem to operate within specific time windows, so you don't appear to be able to hop in whenever the mood strikes. For that, you've got the more regular multiplayer mode. And since there aren't that many people playing online during the pre-release period, the state of the servers is still an unknown quantity at the time of writing. We'll get a better feel for those from September 10.
Traditionally I shy away from online multiplayer in most games. The issue being the gulf in abilities. It's just not that fun for a lot of people to go online and get it handed to them time and time again without showing any signs of improvement. I like that Turn 10 has addressed this and provided something to fit everyone.
One little niggle we have with multiplayer concerns the experience in the lobby. One issue is the lobby will be set to a specific car class, and the car selection doesn't just jump to that class. You have to mess around with filters and set to view by class. It feels like an unnecessary set of steps to jumping into some online play.
Tweak it
Mods and tunes
Before each race, you're given the chance to apply mods and tuning to your car. Mods are basically what they sound like, but they're not limited to the performance of the car. You can purchase mod packs in the game using credits, and each contains some cards. Some common, some rare. Some can be used for one race only, others as many times as you like.
The cards represent some performance enhancements, such as weight reduction or an increase in grip, financial and XP benefits, boosts to grid position and dares. Dares make the race more challenging but ultimately pay off with bigger rewards. If you're feeling brave why not start from the back of the pack?
Tuning is more traditional fare, but also not universally applied. Some cars don't have options to change where some will have plenty. If you can't figure out why you're not catching the leaders, dive in and have a look. Everything is given super clear instructions as to the consequences of what you change.
Into the night
When the sun goes down
New for Forza 6 is racing at night. As Turn 10 described to us during Gamescom, though, removing the natural light doesn't mean a uniform experience. For example, racing under the floodlights at Daytona will be a much different experience to hurtling down the Mulsanne Straight at Le Mans at over 200mph.
It's these differences that have been recreated pretty well within the game. You do get a feeling for how the different circuit environments change when things get dark. At Daytona, for example, you're perfectly well lit on the banking but you then go into areas of almost total darkness on the infield. At Spa, much of the circuit is poorly lit.
The way light behaves at night has also been considered. It's not just a uniform beam in front of you. Floodlights glisten on the cars. Lights sweep across you and then you're back in shadow as you go past a light source and back into darkness. The cockpit of the car reacts with changing visibility depending on what happens to be shining on you at any one time.
The one thing that perhaps I'd have liked to have seen is dynamic lighting. Night racing is either on or off, it doesn't seem to change. Maybe for Forza 7.
There's a drizzle in the air
Make it rain
Along with night time racing comes wet weather. And as with night racing it's either on or off. But goodness it doesn't half change things. Rain is often described as the great equalizer. Mastery of it can pull off shock results against the usual run of form.
Turn 10 describes it as:
It leaves you with a very different experience. In the wet, the regular line is often not the fastest line. Do you hammer through the puddles or try to go around them? Attack the kerbs and risk losing control or stay well away? (Hint: kerbs in the wet get slippy!)
Wet weather is a welcome addition and, again from experience, the puddles do seem to be accurately located. However, I'm not sold on how big they are. Aquaplaning is truly an issue for wet weather racing, but puddles of the sizes seen in Forza 6 just wouldn't happen. Or not for long, at least. The puddles are a challenge, but they'd still be a challenge if they weren't so apparently deep. When you come across one at a high-speed corner at Sebring, you're left with little option but to hit it and see what happens. If a puddle that large and that deep were actually on the Sebring circuit, I'd be surprised if anyone was racing through it.
Visually though it's a treat. The water beads off the cars, you're given the full treatment of massive spray and windscreen wipers, and it really does add a new dimension to the Forza experience. There's space to refine it further, though.
Rack up the points
Achievements
As you'd expect there's a full 1000 Gamerscore on offer in Forza 6, ranging from the simple to the frustrating beyond belief. Some of the easier ones include just playing the introduction race, sharing a photo or owning the Ford GT cover car.
Some that are easy to gloss over, but equally simple, including accessing Forza Hub from Forza 6 and equipping bronze or silver badges. All three can be done from the main game dashboard and will get you a handful of points for virtually no effort.
Thankfully, Turn 10 released a full achievements list in the weeks leading up to the games launch. You'll find that at the link below.
Moar racing
Add-ons
As is so often the way these days, Forza 6 comes with some add-ons available to purchase from the Xbox One Store. There's a VIP pack, Car Pass, Fast and Furious car pack and some other cars available at launch.
You don't necessarily need to buy these separately, either. For example, the digital Ultimate Edition comes with everything included, as well as five days early access to the game. If, in doubt, double check the version you're buying to see what you get.
As ever, the Car Pass will get you every new car pack that's released into the store. Over the course of it all you'll save yourself some cash, too.
Throwing it out there
Other random snippets
Image 1 of 2
Forza 6 is such a vast experience that even in the course of writing a review, things keep popping into your head. Here're a few random bits and pieces worth noting.
Bouncing up on two wheels from a kerb looks fantastic. But it also scrubs your speed. Be careful around those big uns.
That said, attacking the kerbs can also be your best friend. Often the Drivatars will leave just enough of a gap for you to slip by.
Unless it's wet. Stay off them when it's wet.
There's altogether too much time spent in loading screens. Sure, this is a huge game with a ton of assets. But nothing kills your race buzz like sitting in front of a loading screen.
While the review was written using a controller, Forza naturally has control settings for steering wheels too.
Don't be afraid to increase the quality of your Drivatar opponents. On the easier settings, they're well, really easy to beat. Even for the Forza novice. The game will prompt you to increase if you start reeling off some easy wins.
You don't have to, of course, but half of the fun is in the challenge.
Leveling up still gets you a prize spin with winnings including expensive (and not so expensive) cars, credits, and mod packs. It's possible to build up some pretty impressive additions to your garage for doing absolutely nothing.
The rewind button is back again. You still take a hit on rewards for using it, but it's also mightily handy for trying again when you just went into a tire wall at 180mph. Like cheating, but it's allowed!
Tire walls are pretty fantastic. They explode on impact, sometimes spilling out onto the circuit.
As this is Forza, custom designed liveries are aplenty. Create and share your own or choose from those designed by the community. Make your car your own.
Get all artistic with the in-game photo mode. During races or ForzaVista, take some snaps of your favorite cars and tracks. Some of the images in this review were taken using it, can you tell which ones!?
Wrapping up
The bottom line
Where to begin. The last ten years has treated Xbox racing fans to one of the best franchises anywhere with Forza. And while Forza 5 felt like a misfire, Forza 6 is taking the checkered flag as number one. Project Cars can boast a finer degree of realism, but it can also be quite grinding, especially to the more casual player. Forza 6 is more accessible, with a shallower learning curve for the beginners and enough options to keep the seasoned pros happy.
Along with Halo, Forza Motorsport is one of Xbox's crown jewels. With Forza 5, it's easy to say there were compromises, cut corners, and a somewhat tarnished experience. With Forza 6, all is forgiven. This is the Forza Motorsport that the Xbox One deserves. With a staggering collection of cars, some of the world's best circuits, night racing, online multiplayer that isn't daunting to beginners and a solid 1080p 60fps, Forza 6 is the most complete racer on the Xbox today. Forza has finally, properly arrived on the Xbox One.
Paul Acevedo contributed to this review
Forza Motorsport 6 launches on September 15 in the U.S, September 18 in Europe.
Get the Windows Central Newsletter
All the latest news, reviews, and guides for Windows and Xbox diehards.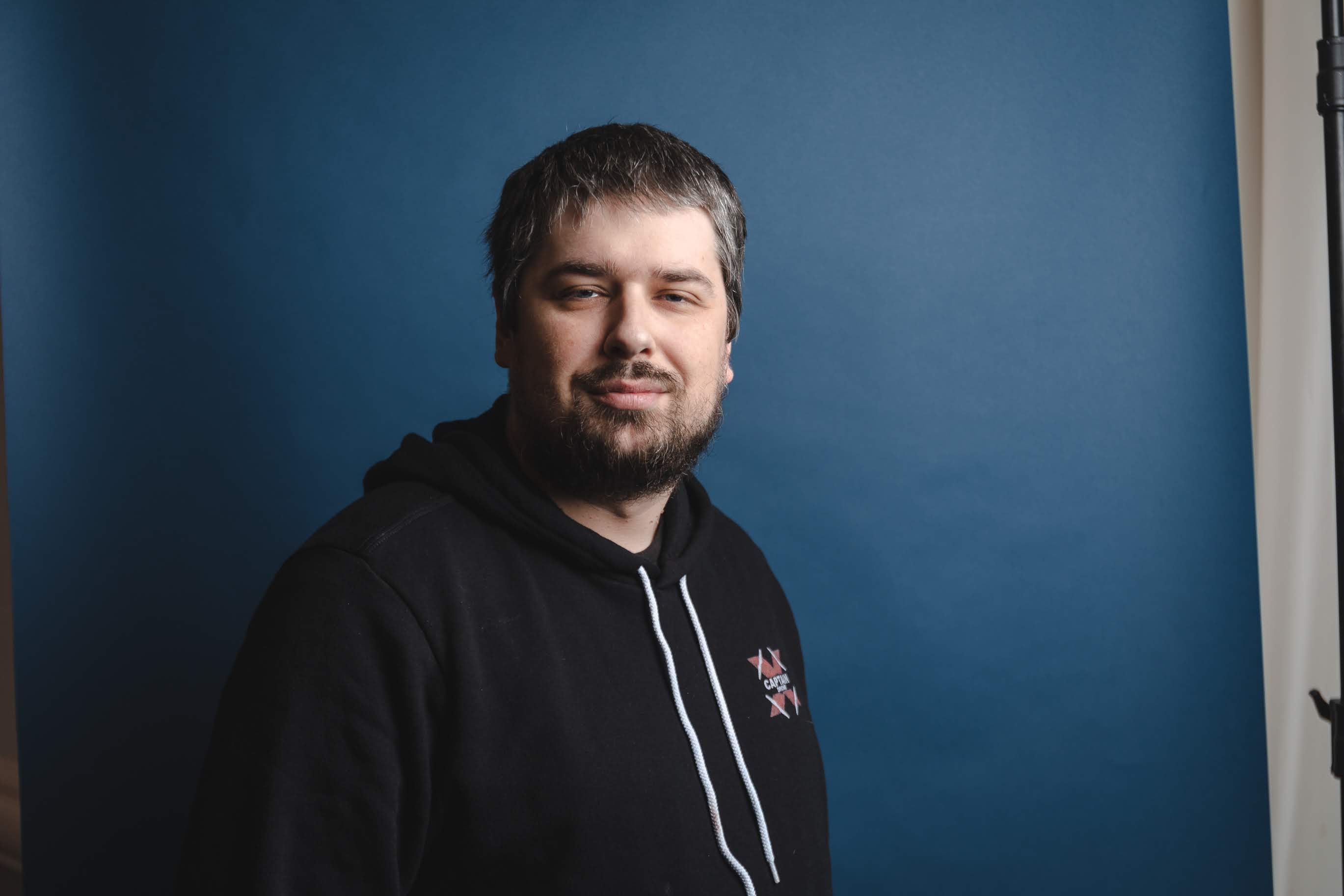 Managing Editor - Tech, Reviews
Richard Devine is a Managing Editor at Windows Central with over a decade of experience. A former Project Manager and long-term tech addict, he joined Mobile Nations in 2011 and has been found on Android Central and iMore as well as Windows Central. Currently, you'll find him steering the site's coverage of all manner of PC hardware and reviews. Find him on Mastodon at mstdn.social/@richdevine