Xbox Series X|S launch library is massive but still disappointing
We'll have to wait a bit longer to truly find out what next-gen is capable of.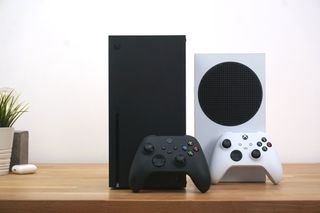 (Image credit: Matt Brown | Windows Central)
I've experienced quite a few console generations in my lifetime, and I have to admit, I love getting sucked into the hype of it all: the constant speculation, learning about the technology under the hood, and of course, all of the new games. That last part is the most important, and it's one of the biggest problems I have with the Xbox Series X and Xbox Series S launch library — where are all the new games?
Xbox Series X|S New console, old games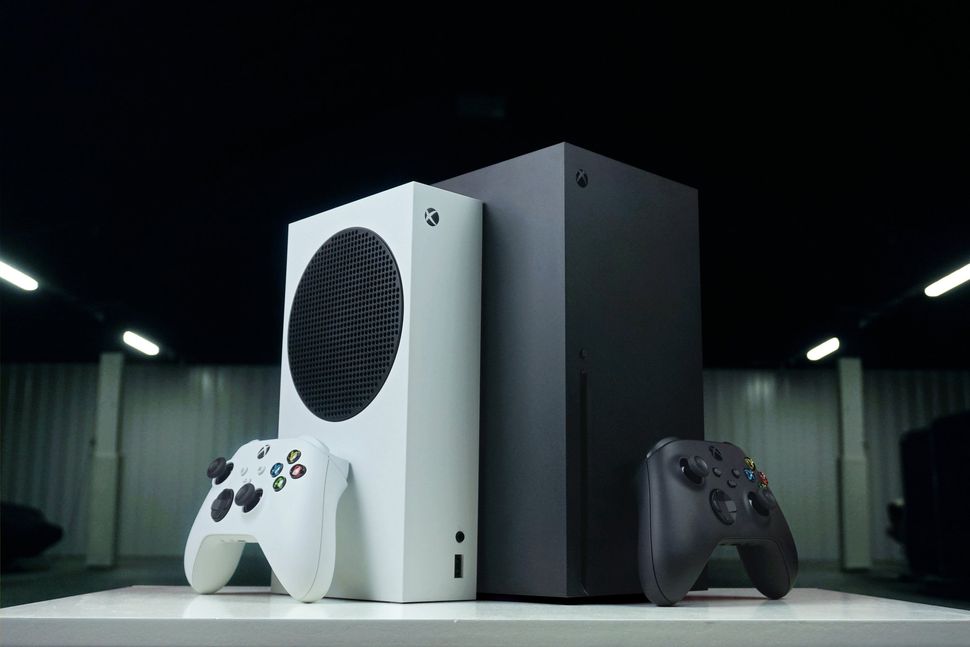 The console-defining exclusive is one of the hallmarks of a new generation. It's a game so necessary to the enjoyment of a new console, and when done right, is capable of almost single-handedly moving a lot of units. Past generations have had at least one big gun in their corner. The original Xbox launched with the juggernaut known as Halo, the Xbox 360 launched with Call of Duty 2, Project Gotham Racing 3, and more, and even the Xbox One launched with Forza Motorsport 5, Killer Instinct, and Ryse: Son of Rome. However, with the delay of Halo Infinite, Microsoft found itself with no killer app at launch, and not a single new first-party release. It hopes to soften the blow with two major selling points — the console's extensive backward compatibility support, and it's Game Pass offerings, which are both great in their own right.
The Xbox Game Pass is Microsoft's digital gaming subscription service that offers more than 100 titles, including all of its first-party releases, and allows you to access them on the Xbox One, Windows 10, Android, and now Xbox Series X|S. The value on offer here is tremendous, and even greater when you consider that new first-party releases drop day one on Game Pass. Factor in the new console's backward compatibility, and you have three generations of Xbox games available to you the moment you connect your console to the internet.
While this is technically the biggest launch lineup in video game history, most of the launch consists of games I played years ago. When I look at the new games launching on the system — games like Assassin's Creed Valhalla, Watch Dogs Legion, Yakuza: Like a Dragon, and Call of Duty Black Ops: Cold War — I realize that I can play almost all of the launch lineup on my current console. Of course, the Series X|S versions will look better and run smoother than their Xbox One counterparts and take advantage of new visual features like ray tracing that just aren't possible on current-gen machines. That might be enough of a game-changer for some, but it's not the next-gen experience I was expecting.
While this may be enough of a draw for some people, it's a shame that there's not one game at launch that makes use of the massive power contained in this machine beyond reflections in a puddle of water or a building window. And just to be clear, the PlayStation 5's launch lineup is just as lackluster, though it does have a few first-party exclusives, namely the remake of Demon Souls and Astro's Playroom.
That not to say the Series X|S is just delivering 1:1 versions of current-gen games. The power of the system is not to be understated. The optimizations seen in select titles offer a glimpse at the real power of the Series X|S. Through the console's Smart Delivery service, the Xbox Series X and S can update current generation games with new updates that give older games a fresh coat of paint. Gears 5, for example, will support higher resolutions on Xbox Series X and can support 120 FPS in multiplayer, which brings the game to that of a PC running at full ultra-level settings.
Next-gen? Maybe next year
So what are we left with then? A launch lineup of games that can mostly be played elsewhere on older machines, a back catalog of games I played 10 years ago, and optimized versions of the games I've already been playing.
With everything that has happened in 2020, it's nothing short of a miracle that a new system launched at all, and what Microsoft has made available at launch makes the Xbox Series X|S an excellent value, I just wish there was a game or two that offered a truly next-gen experience at launch.
But I remain hopeful — new consoles tend to hit their stride after the first few years, and with 15 game studios in their camp, including Fallout and Elder Scrolls publisher Zenimax Media, Microsoft is poised to have an army of heavy hitters once they're able to harvest the fruits of their labor. I'm excited to see what is in store for this generation of gaming, we'll just have to wait a little longer to find out what the system is really capable of.
Leading 4K
The full next-generation experience.

Xbox Series X is Microsoft's new flagship, as its most powerful console with over 12TF GPU performance and a custom SSD. It boasts up to 4K resolution and 120 FPS, full backward compatibility across four generations, and ray-tracing support.
Next-gen in HD
Experience next-gen gaming for less.

Microsoft serves the next-generation for less with its budget-friendly Xbox Series S. The console packs the same high-performance CPU and SSD technology as Xbox Series X, while scaling back the GPU and removing the disc drive.
Get the Windows Central Newsletter
All the latest news, reviews, and guides for Windows and Xbox diehards.
Zackery Cuevas is a writer for Windows Central, Android Central, and iMore. I like playing video games, talking about video games, writing about video games, and most importantly, complaining about video games. If you're cool, you can follow me on Twitter @Zackzackzackery.