Digital artists everywhere can be forgiven if they were surprised by Xencelab's sudden arrival on the market. The self-proclaimed Wacom competitors showed up nearly overnight, with only a few rumblings pre-launch about a new tablet developed by former Wacom employees.
The promise was that Xencelabs' tablets were targeting a build quality to rival Wacom's high-end products, but doing so at a price that would put them in the hands of the average artist. To say the least, I was surprised to see the Pen Tablet Medium Bundle launched with a $360 price tag.
There are countless other digitizers without displays on the market that don't even crack the $100 threshold. So the ultimate question that dictates the launch of the Xencelabs' medium tablet is going to be, "is it worth it?"
Xencelabs Pen Tablet Medium Bundle
Bottom line: The Xencelabs Tablet features a higher build quality than other digitizers, but that hardware design quality alone doesn't justify the price tag. Knowing suitable alternatives from the same parent company means you're really just paying for the aesthetic here.
For
Includes two stylus designs
Wireless connectivity
Portable
High-quality accessories
Dedicated eraser buttons
Against
Expensive
Anti-slip pads are just stuck on the back
On tablet express keys are inconveniently placed
Express key remote does not work well with other drivers
Xencelabs Pen Tablet Medium Bundle with Quick Keys Remote: Price and availability
The Xencelabs Pen Tablet Medium Bundle with Quick Keys Remote is currently unavailable in any brick and mortar stores. The only way to get your hands on one is to order from Xencelabs' website or large online marketplace retailers like Amazon or Newegg.
The Xencelabs medium tablet comes in on the higher end of pen tablets. The $360 price tag leaves it just $20 cheaper than Wacom's medium Intuos Pro, which sells for $380. However, if you choose to forgo the bundle as a whole, the tablet is also available on its own without the quick keys for $280, putting a little more of a gap between it and the Intuos.
The price of the Xencelabs pen tablet is far more expensive than similar budget-friendly devices from XP-Pen and Huion. The trademark for Xencelabs is owned by Hanvon Ugee Technology Co, the parent company that also has the trademark for XP-Pen and Ugee. It's not uncommon for parent companies to create separate brands when they want to differentiate between their "premium" product line and their "budget" products.
My best guess would be that is what has happened here with the introduction of Xencelabs. It wouldn't be unreasonable to expect further premium product releases under the Xencelabs brand in the future, while more budget-minded products are released under the XP-Pen banner.
Xencelabs Pen Tablet Medium: The good stuff
The packaging and branding for the Xencelabs Pen Tablet are seriously top-notch. From the moment you get your hands on the box, you feel like you're opening a premium product. The outer sleeve on the box is neatly designed, displaying a list of what you'll find waiting for you inside the lovely, sleek black box.
Lifting the lid, you're greeted with a branded print giving you basic start-up instructions. Below that, you'll find the pen tablet, a nice travel case, a small black box containing two USB-C to USB-A cables, a branded nylon drawing glove, a case containing accessories, and the quick key remote if you purchase the bundle.
First impression of the tablet itself is that it is sturdy and well constructed. It could certainly stand up to a little bit of abuse if you were to use the travel case and take it on-the-go. The tablet is a sleek black and minimal design, with three express keys centralized at the top. There are four small RGB lights — one in each "corner" — that can be customized from the software that are a nice touch for those of us who like pretty lights as part of our PC setups.
Those accessories are a major bonus
Surprisingly, the accessory case is a standout star of the Xencelabs medium tablet as far as I am concerned. A nice sturdy plastic case with a hinged lid and magnetic closure is included rather than having a round tube or a pen stand that tips easily for storing your stylus. The case is matte black with the Xencelabs branding on the front.
Inside the case is a form to firmly hold the two included pens, a USB-A to USB-C dongle, the wireless connector dongle, six plastic replacement nibs, four felt replacement nibs, and a metal nib puller. Though, because of the form, the case is unable to hold more than one thick and one thin pen. You'll need to figure out another way to store your additional stylus should you purchase a spare.
The pens themselves are battery-free, relying on Electro-Magnetic Resonance technology that has pretty much become industry standard. The thick pen features three customizable buttons on the barrel, where the thin pen has only two. Both pens feature rubber grips and can use both the plastic nibs and the felt nibs interchangeably.
My favorite part of these pens, though, is the dedicated eraser button on the end of the stylus. For a tablet that is being so heavily marketed as a "Wacom competitor," this is the first actual feature that this tablet offers that is exclusive to Wacom devices. If you've read my previous review of the XP-Pen Artist 24 Pro, you'll know that I shamelessly vie for dedicated erasers on the stylus end. Finally, somebody listened. Of course, if you want, you can customize this eraser button for another function.
Getting set up is a breeze
Driver installation for the Xencelabs medium pen tablet is a breeze. The drivers themselves can be downloaded from the support tab of the Xencelabs website. It is important to note that tablet drivers are notorious for not playing nicely together. You'll need to uninstall any other tablet drivers you may have installed before plugging in the Xencelabs medium tablet. Much like the rest of the unboxing experience, the driver setup is very cleanly branded, and the UI is easy to understand. The driver UI allows you to customize the express keys on the tablet itself, the two pens, and the remote if you have it.
Much like the lights on the tablet, the quick key remote features a lit ring around the dial that can be customized across a few different colors. You can program the middle button to swap between a few different functions, such as brush size, canvas rotation, and zoom. The dial feels good to work with and helps make up for the lack of any touch functionality that some users may be missing out on.
The remote's screen displays the functions assigned to the eight express keys, and it can be dimmed if it is too bright or for those who want to extend battery life. The driver UI does have some presents available for common popular paid software such as Adobe Photoshop and Corel Painter, but presets for popular free software such as Krita and Fire Alpaca are notably absent.
Xencelabs Pen Tablet Medium: The tough talk
While it's all well and good to unbox and set up a device that feels like it's been well thought out in every way, everything boils down to how the tablet behaves when it's actually in use. The first standout flaw of the Xencelabs tablet is that the anti-slip pads on the back feel like a cheap afterthought. They're not a built-in component to the tablet's frame. Instead, there are just five small rubber bits glued to the device. With a little bit of wear and tear, those will eventually peel right off.
It is great that Xencelabs includes a dongle for connecting the tablet and express key remote to your computer or laptop wirelessly, but that dongle is a dual-edged sword. If the device you're connecting to has limited USB ports, you can't help but feel like just using good old-fashioned Bluetooth would've been a better option. On the other hand, if your device isn't Bluetooth friendly, then having the dongle can be a nice touch that lets you connect without having to shell out extra on a dongle at a later date.
If, by chance, you are hoping to just pick up the express key remote on its own to use with another drawing device, you may run into compatibility issues. The express key remote uses the same driver UI software as the tablet, and as I mentioned previously - competing tablet drivers often do not play well together. In my attempt to use the express key remote along with my existing XP-Pen pen display, the actual XP-Pen drivers were disabled, and my pen became unresponsive.
The Xencelabs pen tablet itself is functional enough for drawing. Still, nothing stands out about the experience enough that it justifies a price tag that is so much higher than what the competitors have to offer. The bar for what works with a digitizer is honestly fairly low, and it makes sense that Xencelabs tests the water with a tablet before releasing something like a pen display that can have more room for error.
Drawing is far from perfect
That's not to say that drawing on the Xencelabs tablet is flawless, though. There is quite a bit of pen jitter, which is not typically an issue with battery-free pens. Software can smooth this out to a degree, as can using quick strokes for mark making. Tilt functionality also suffers from creating inconsistent lines. You may need to redraw segments several times for the pen itself to get the line right.
However, my biggest complaint is that the line weight based on pressure sensitivity is also inconsistent. While testing the pressure sensitivity in the driver, UI shows a fairly even curve. In actual practice, there were instances where my line weight would go from thin to thick despite my not making any changes in pressure.
Additionally, the pen tablet and express key remote would cease to function if the computer they're connected to enters sleep mode. The only way to remedy this and bring them back to life would be to completely restart the PC with the tablet turned on in advance. In one rare instance I had to go so far as to reconnect the tablet with the cables and reinstall the driver for the PC to recognize it.
While inconsistent lines and pen jitter are all things that experienced digitizer users can learn to compensate for in software, the continuous disconnects are more problematic and time-consuming to deal with.
Xencelabs Pen Tablet Medium: Competition
With so much of Xencelabs' marketing centering around the 'industry professionals' who helped develop the Pen Tablet Medium as an affordable Wacom alternative, it's natural to expect that the Wacom would be the primary competitor. I'd argue, however, that Wacom isn't actually the target competition here. I don't know that there is any competition for this device because it sits in a price class created for itself.
Sure, the Xencelabs medium pen tablet is considerably cheaper than the Wacom Intuos medium if you purchase the standard tablet without the express key remote. If you do have the budget for the entire bundle, the price difference becomes much more negligible, almost to the point where it makes more sense to go ahead and throw in the extra $20 for the Wacom.
I'd venture to argue that Xencelabs' actual competition here is XP-Pen, not Wacom. That reality makes the justification of the $360 price point much more difficult to sell. Several other XP-Pen digitizers work every bit as well and include all the same functionality, even the wireless connectivity, well within reach of a $100 or less budget. For less than $50 over the cost of Xencelabs' tablet, the XP-Pen Artist 22E would even let you upgrade to a full-on pen display.
Xencelabs Pen Tablet Medium: Should you buy it?
You should buy this if ...
You plan to be working on the go and don't want to risk damaging a portable pen display
You want a well-designed digitizer with bells and whistles
You are concerned about customer support
You want the look and feel and of a 'premium' experience
Your computer can not handle additional monitor outputs
You shouldn't buy this if...
You are actually on a budget
You are uncomfortable handling tech issues stemming from troublesome drivers
You already have another digitizer that works fine
I want to be perfectly clear in stating that I don't think the Xencelabs Pen Tablet Medium is bad. I just can't, in good conscience, say that it lives up to the expectations of its price point when I know that there are suitable alternatives for much cheaper. Granted, if you are using a laptop or an older computer that doesn't support multiple monitor outputs, you may find one of these to be more appealing, and they are at least less expensive than a Wacom.
Concerning XP-Pen, Ugee, and Huion's pen tablets, it's obvious that there are corners that get cut so that those tablets can be sold at sharp discounts compared to Xencelabs and Wacom. What you have to determine, though, is if you are willing to turn loose of the extra $200-$300 for the branding and accessories. Once the branding and marketing are stripped away, the functionality is going to be basically the same.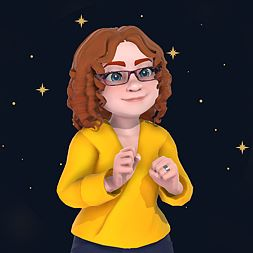 Cole is the resident Call of Duty know-it-all and indie game enthusiast for Windows Central. She's a lifelong artist with two decades of experience in digital painting, and she will happily talk your ear off about budget pen displays.