ADATA has taken its range of XPG Levante AIO CPU coolers to a new level with the launch of the XPG Levante 360. As the name suggests, it's an AIO with a 360mm radiator, which should provide decent performance when paired with even an Intel Core i9 or AMD Ryzen 9 processor.
Like with most PC brands, we're looking at an Asetek design that should perform in line with other 360mm radiator AIOs available, utilizing Asetek's Gen 7 pump. We're continuously impressed by AIO solutions based on this Asetek design and have yet to find one that doesn't perform well.
ADATA added some of its own features to differentiate the XPG Levante 360 from the competition, but are these enough to make it a contender for the best AIO CPU cooler, and should you buy one for your next PC build?
Bottom line: There's plenty to love about the XPG Levante 360 AIO, including great thermal capacity and cooling performance. It also looks sleek and would fit in most PC builds. This is the cooler to get for an Intel Core i9 or AMD Ryzen 9 processor.
For
Compact CPU water block
Excellent cooling performance
Three high-quality 120mm fans
Included RGB controller
6-year warranty
Against
Pump a little loud at higher RPM
No fan on the CPU water block
Fan packaging
XPG Levante 360 AIO: Price and availability
The XPG Levante 360 AIO has an MSRP of $180. This is a premium price for an all-in-one liquid CPU cooler with a massive 360mm radiator. Then there's the RGB block with three 120mm RGB fans.
Compared to competitor AIO coolers, you can find some more affordable coolers at just above $100 or high-end solutions at $300.
XPG Levante 360 AIO: What's good
Swipe to scroll horizontally
Category
XPG Levante 360 AIO
Type
AIO
Pump
Asetek Pump (Gen 7)
800-2800 RPM
Radiator
360mm
Aluminum
CPU block
RGB LEDs
Plastic, copper
Fans
3x 120mm
Price
$180
ADATA includes everything you'll need to add the XPG Levante 360 to a PC build. There are brackets and necessary screws for AMD and Intel platforms, including support for 12th Gen processors. There's an ARGB controller that can be connected to your RGB fans and block, but this step is completely optional, and I'd recommend hooking them up to your motherboard if possible.
Everything inside the packaging is well packed, aside from the fans, which are inside loose cardboard cut-outs. I'd prefer to see these fans inside actual boxes, but this is a small nitpick as nothing was damaged in transit. Speaking of fans, I'm a big fan of these 120mm blowers from ADATA.
They have RGB lights in the outer frame, as well as the inner housing. This creates quite the visual effect with the frame and blades glowing in rainbow colors. The rest of the AIO looks similar to other Asetek design solutions. You've got an all-black style with an aluminum radiator and copper-based CPU block.
Image 1 of 3
Since ADATA didn't do anything extravagant with its CPU block, it's compact and shouldn't cause issues with even the most restricted PC cases. Once installed, it looks sleek. The installation process is painless, regardless of whether you're with Intel or AMD. Using the ASUS ROG X570-E Gaming and MSI Z690 Carbon WiFi, the cooler was installed without a problem.
Cabling can be a real pain to deal with when you've got three fans with RGB lighting since you'll have a total of six connections. Some brands make it easier to manage and others simply don't both at all, luckily ADATA is in the former camp. The fans can daisy chain with RGB and PWM/power connections, resulting in just two cables that need to go to the motherboard.
For AMD, we tested the AIO with an AMD Ryzen 9 5950X and for Intel, we used an Intel Core i9-12900K. Both are flagship processors and will pump out more heat than anything else without going into enthusiast territory. For testing, all three fans were set to 50% and pump speed was set to full without PWM control.
Swipe to scroll horizontally
Temp tests
Intel Core i9-12900K
AMD Ryzen 9 5950X
Idle
23C
73F
23C
73F
Gaming
42C
107F
48C
118F
Stress
79C
174F
66C
151F
Idle (OC)
23C
73F
25C
77F
Gaming (OC)
52C
126F
55C
131F
Stress (OC)
89C
192F
78C
172F
You're not going to be hitting stress-level temperatures unless you're running some serious synthetic benchmark software like Cinebench R23. Gaming temperatures, even when overclocked, were extremely good and never passed 60C. Considering just how many cores are inside each processor, this makes the XPG Levante 360 a perfect match for Intel and AMD PCs.
XPG Levante 360 AIO: What's not good
As aforementioned, I would have liked to have seen better fan packaging so the cables aren't loose inside the box. Other brands use boxes or plastic bags for each fan, and that would have been a good move here. Like other Asetek Gen 7 pumps, this XPG cooler can get a little loud when at higher RPM, though inside a case you won't notice any noise atop of case fans.
There's also no fan on the CPU water block. This can be a nuisance in attributing to higher motherboard component (including voltage regulator modules) temperatures. If your PC case has ample airflow with numerous case blowers, you should be fine, but this will be something to bear in mind when overclocking.
XPG Levante 360 AIO: Competition
The closest competition to the XPG Levante 360 is an AIO that follows the Asetek design with a Gen 7 pump, which is the majority of AIOs from brands. We recently reviewed the ASUS ROG Ryujin II 360, which has similar specifications, aside from the ASUS cooler coming with an integrated screen and fan on the main water pump block.
If you don't fancy spending too much and getting a fancy display on the water CPU block, there are excellent 360mm AIOs like the NZXT Kraken Z73 that keeps it simpler with some RGB fans and block. Again, this AIO is considerably more expensive than ADATA's XPG Levante 360.
Performance between these AIOs is going to largely be identical (within the margin of error) simply because they're using the same pump and radiator setup. It should boil down to how much you want to spend, as well as which design you prefer the look of and which ecosystem you may already be part of.
XPG Levante 360 AIO: Should you buy it?
You should buy this if ...
You want to overclock your CPU
You want your CPU to run cooler
You want to add some RGB lighting
You want a somewhat affordable 360mm AIO
You shouldn't buy this if ...
You don't have a case that can take a 360mm radiator
You already struggle with airflow inside the PC case
You don't want RGB fans or AIO pump block
You should buy this CPU cooler if you plan to buy an Intel Core i9 and AMD Ryzen 9 processor or do some overclocking. It supports all modern processors, comes with everything you need to create a striking PC build with RGB lighting, and has a high enough thermal capacity for powerful rigs.
The XPG Levante 360 is an Asetek AIO. That means it performs extremely well and is great for most Intel and AMD PC builds. Performance is about as expected and is almost identical to other AIOs, taking into account some margin of error. I am a big fan (I'll stop now, promise) of the fans ADATA includes with its AIO coolers.
They perform well, don't make too much noise, and I love how the RGB lighting is designed. If your PC case has space for a large 360mm radiator and you plan on using at least an Intel Core i9 or AMD Ryzen 9, this is a cooler that should be shortlisted. If you have a motherboard with an ARGB header, that further sweetens this already tasty deal.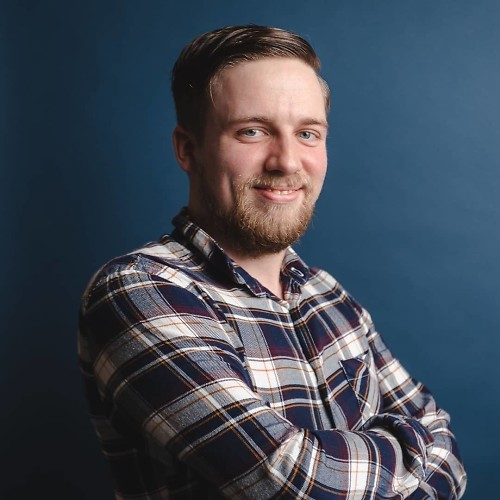 Rich Edmonds was formerly a Senior Editor of PC hardware at Windows Central, covering everything related to PC components and NAS. He's been involved in technology for more than a decade and knows a thing or two about the magic inside a PC chassis. You can follow him on Twitter at @RichEdmonds.