Make Windows 10 UWP games with no additional code with Clickteam Fusion 2.5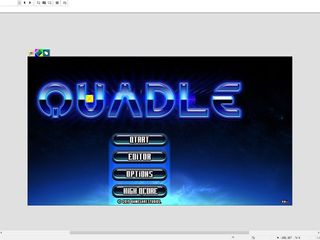 Microsoft has announced that app development tool maker ClickTeam has released a Windows 10 UWP Exporter for Clickteam Fusion 2.5. It will allow developers to make apps using ClickTeam's easy-to-use tools and then covert them to work on Windows 10 on PC and Mobile.
In a blog post, Microsoft stated:
The UWP Exporter for Clickteam Fusion 2.5 will allow developers to export any apps or games made with those tools into Microsoft Visual Studio, so they can be tested for Windows 10 Mobile smartphones, Windows 10 PCs and tablets and the Xbox One:
The full or developer version of ClickTeam Fusion 2.5 is required for the UWP Exporter.
Windows Central Newsletter
Get the best of Windows Central in in your inbox, every day!
MS must buy the product/company and integrate into the free edition of Visual Studio.

There's only so many companies MS can buy and write down.

@Ezhik - I don't agree.
Acquisition is the quickest way to grow a business and win market shares.
MS is very slow in this field despite some high profile transactions recently.
Do you know that Google is buying 7 businesses each week (on average).
Most of the core businesses: YouTube, Android, GMail, OneClick (advertising engine), maps

Now Microsoft is taking it seriously.

At first I was all like 'cool', then I read 'Visual Studio', and I was all like 'CENSORED'.

So make clash of clans available for windows 8 phone

Is that 2D side scroller previously written with ClickTeam? Thought not.

Clickteam fusion extention prices.
Android £59.99
Ios £79.99
Uwp £149.99 Windows just can't win.

it make sense, UWP exporter can target PC, Mobile, and even Xbox One.

And I'm willing to be the Android and iOS usage would still be higher than UWP

Who cares dude? Why would it not be higher on those two platforms that have more users than windows phone? That's just common sense.

That makes investing in the Android and iOS packages (140 pounds) a much better deal than the UWP package (150 pounds). Farpras seemed to imply that the UWP package was a better deal because developers can target mobile, desktop and Xbox One, whereas in reality buying the Android and iOS packages would be a better investment.

I know, but when you're at a disadvantage, you have to make sacrifices. day after day I see the same apps/games in the Store Home

Yay even more garbage games with ridiculous prices for in-game "goodies" incoming...

Isn't that the Android / iOS way? I dont mind spending a couple of pounds if the game / app appeals to me. Then again, I've never really fallen for these types of games like bloody candy crush, where king are obviously a subsidiary of Samsung due to their ability to keep re-inventing the wheel and calling it saga!

Everyone has their thing. I buy a lot of full games but never pay for in game purchases. I play it free till I get bored. When I buy games, it's mine. I can play as much as I want, I can play them offline and generally enjoy them way more. I get the full game from start to finish for one price.

Sounds great for somebody wanting to dip their toe in the game business

Nice tool. my first ios and android game here I come.

You didn't visit their website...

I did, and it was a mess!

no matter how many downvotes I get, I still won't build anything for win10,mobile.

Oh darn. I thought downvotes were going to actually encourage you to develop games for W10, just like how W10 articles on the Windows News site encouraged you to visit daily just to be that guy.

Why are you here? Go post your statement on imore and android along with your app.

Be nice to get some feedback from the first devs who use this.

So make Five Nights At Freddy's

$99 for Clickteam Fusion 2.5 and then $199 for UWP Exporter @@ The cost of "non-coding" :v

It will be raining apps, soon L950 & Huawei p9

More opportunities for low quality apps to reach the Store... We need to attract software house and pro developers, our store is full of app and games from students and hobbiests...

This or Buildbox? Similar tools with the similar outcomes.
Windows Central Newsletter
Thank you for signing up to Windows Central. You will receive a verification email shortly.
There was a problem. Please refresh the page and try again.