5 intriguing apps for Windows 8.1: April 10, 2015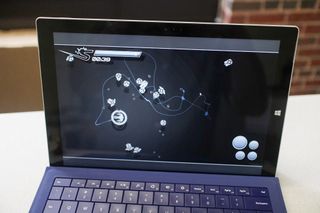 With the ever-growing number of apps and games in the Windows Store, it is becoming increasingly difficult to keep up with what's out there.
For that reason, every Friday we showcase some apps that have piqued our interest. They may have been in the news recently, they may be new to the Windows Store, or they could simply be old apps that we just stumbled upon.
They are the 5 Intriguing Apps of the Week.
tripwolf - Your Travel Guide
Tripwolf is an app that has been popular amongst Android and iOS users for a while now. After receiving many requests for Windows and Windows Phone support, the developer released this fine-looking universal app last week. Unlike many travel apps that help you plan your transportation and lodging, tripwolf is a digital travel guide that offers up suggestions for what to do once you get there. It includes shopping, hotels, museums, and sights-seeing stops.
In addition, you have access to the tripwolf community of authors and users, who will dish on the places they love to visit.
Tripwolf is free to download and use for a limited time, then you can purchase individual guides or an all-access pass.
Readly
You could think of Readly as the Netflix of magazines, giving you access to 800-plus titles, including back issues, for $9.99 per month. Their universal app, which appeared on the scene in February, lets you read 'til your heart's content on your Windows or Windows Phone device.
With just a single Readly account, you can install the app on five device, complete with individual profiles, so you and your family can save their own titles, favorites, and bookmarks.
The app itself is cleanly-designed with lots of features. The comprehensive search functions allow you search categories, issues, and even key words within a magazine.
You can "zoom and pan around photos, click on active web links, favorite magazines, and bookmark articles and share it with your friends through Facebook, Twitter and Email."
If you devour magazine articles like they were made of chocolate cake, you may want to check out Readly.
myAppFree
Windows Central readers are likely familiar with the Windows Phone app myAppFree from our weekly post highlighting it, and if not, you should be. That's because myAppFree partners with a different developer each week to offer their creations free of charge.
A few days ago, myAppFree expanded its deal wielding to Windows.
MyAppFree is a helpful tool for this growing community. Not only is it a great way to discover new apps, but you can save money and support Windows/Windows Phone developers at the same time.
The Machine
The Machine is an innovative action-platformer that came out of the AppCampus initiative, a joint venture between Microsoft, Nokia, and Aalto University.
Although the Windows Phone version of the game has been around since 2013, it has joined the Windows family of games in the form of a universal app. (Update: Unfortunately, the Phone version has been unpublished. We are trying to dig deeper to find out why.)
In The Machine, you are but a simple ink splotch trying to make your way through the blueprints of complex machinery, made up of walls, gears, spikes, and other obstacles.
The artwork in this innovative game is fantastic and the gameplay, while simple, is anything but easy.
Whether you previously played it on Windows Phone or are new to it entirely, The Machine is worth a download.
Splattershmup: A Game of Art & Motion
Speaking of innovative games, next up is Splattershmup: A Game of Art & Motion. This combination of splatter art and a shoot-'em-up (hence, the crazy name) uses the movement of your ship to create elaborate abstract art as you blast enemy ships.
It's a cross between Asteroids, Berzerk, and Jackson Pollack. When you are done fighting for survival, you can track your strategy and movements via the paint splatters that you made during gameplay. And if you are particularly proud of your creation, you can even save it to your computer or share it via social media.
Splattershmup can be played with the touchscreen, keyboard/mouse, or an Xbox controller.
Be sure to check out our other selections from previous weeks. Have a great weekend!
Do you have an app you want us to highlight? Drop us an email at tips@windowscentral.com with "5 Intriguing Apps" in the subject line.
Get the Windows Central Newsletter
All the latest news, reviews, and guides for Windows and Xbox diehards.