7 reasons why now is the best time to upgrade from Mac to a Windows PC
Fed up with Apple and Mac computers? Here are a few reasons why you should consider upgrading to a Windows 10 PC.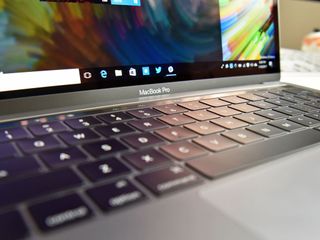 Mac and Windows have been a rivalry dating back decades, most famously encapsulated by Apple's somewhat amusing Mac versus PC commercials. It was always said that Windows PCs are built for spreadsheets, can break easily, aren't supported well enough by manufacturers and do not offer a consistent experience. Apple Macs, on the other hand, simply work out the box. Some of this was actually true back in the Windows XP and Vista days, but times have changed and so has Windows.
Microsoft now produces sleek, aluminum-based portable PCs that offer immense performance in a gorgeous form factor, the same goes for vendors like ASUS and HP. The OS has evolved too, offering advanced features like ink and pen support, touch-friendly operation, and even more immersive gaming. I'm going to run through a few reasons why you should at least consider upgrading to a Windows 10-based notebook.
Windows 10
Microsoft has come a long way with Windows over the years. XP was the golden years, Vista brought issues, 7 fixed said problems and 8 completely changed the OS for the worse. Now we have Windows 10, skipping 9 entirely, and things are better than ever. The OS — when installing on an SSD — is blazing fast, especially when booting and waking up from hibernation. It's also super stable.
The OS comes rocking a number of features, including support for Virtual Reality (like macOS) and Windows Mixed Reality — the latter allowing you to bring the desktop experience to life with a compatible headset, running Windows apps in a virtual home. Security has also been improved by Microsoft with Windows 10 and Defender has become quite the package. While it remains true that more vulnerabilities are present for Microsoft's OS, Mac owners aren't safe.
It's an incredibly versitile OS, running on tablets, laptops and powerful desktops. That means it has many usabilitty features ready to go.
An issue with Windows is the design and lack of consistency, mainly in context menus and how software looks. Microsoft is working to address this with the Fluent Design System, which is gradually being rolled out. This will help tie everything together in a sleek-looking package. But until then, you'll have to deal with a few visual issues that wouldn't be experienced with macOS.
Windows 10 isn't perfect, nothing really is, but Microsoft is making strides while Apple seems to be crawling.
Get all your apps
Microsoft added a Store in Windows 8 to allow consumers to purchase and download apps from a centralized location. This allowed for the release of Windows 10 S that restricts access to just the store for installing software, but keeps costs low and improves security for the education sector.
While the store itself may not be perfect (it's far from it), it does mean that macOS users who rely on the App Store can find a replacement and won't need to run through countless installation wizards. Gone are the days when you need to roll out CDs and install ugly software.
Gorgeous on the Surface
Should you be looking to replace an aging MacBook and don't wish to fork out the extra cost introduced in the latest generation, Microsoft has some amazing looking devices. The Surface family of portable PCs include tablets, 2-in-1s, and laptops. The Surface Book is one of our favorite PCs, which offers the best of tablet and notebook worlds. It really is a killer machine.
Purchasing a Windows 10-powered PC from Microsoft (and partner products at the Microsoft Store) will ensure you deal with no bloatware. A clean installation of Windows 10 ready for software and apps to be downloaded and a device that not only sports premium materials like an Apple product but can at times cost a little less while sporting better components. Then you have the Surface Studio, which is a beast for creative individuals.
Attractive third-party hardware
If the Surface line from Microsoft isn't quite what you're looking for, there are a collection of partnered manufacturers who also release Windows 10-powered PCs. Laptops specifically used to come as bulky black slabs that looked horrific when placed next to the MacBook for the day, but vendors like ASUS, Acer, HP and Dell have really stepped up their game to offer some compelling products. Take the stunning XPS 13 laptop as a perfect example of this.
You could even go all out and not purchase an Ultrabook but a machine built for intense workloads. you'd be hard-pressed to find a MacBook that could match something like the MSI GS83VR in raw performance. It has two (yes, two) GTX 1080 GPUs running in SLI, costing around $5,000.
Vendors use different touchpads, keyboards, screens, materials and more. You may prefer the keyboard of a Dell laptop than that of an MSI notebook. The beauty of choice means you can purchase a Windows 10 PC that best matches your requirements, meaning you'll be less likely to endure issues that affect all machines, like that problem MacBook owners are experiencing with the keyboard of more recent MacBook models.
Making all kinds of savings
With Windows 10, there are some serious savings to be had. If you're not after a powerful notebook or PC, nor do you require fancy features like an IR camera that can scan your face and log into Windows or an expensive Core i7 processor, there are some more affordable devices running Microsoft's OS. There are some great little devices that cost you less than $300.
The MacBook can be purchased with an Intel Core m3 processor for a whopping $1,299. The Surface Pro from Microsoft costs just $799 and features the same processor, amount of storage and RAM. It's also made of aluminum. For $1,299 you could upgrade to a Surface Pro model that comes with an Intel Core i5 CPU, 256GB SSD and 8GB RAM, or the HP Omen 15 gaming laptop with an Intel Core i7 CPU, 16GB RAM, GTX 1060 GPU, and a 2TB HDD.
Get your game on
Gaming on macOS was being pushed by Apple a few years ago but it seems the steam has run out in the engine. Oculus Rift still isn't officially supporting Apple's computers but Windows users can enjoy a number of VR-ready titles available on the store. The same goes for normal gaming, which continues to take place on Windows.
Most gamers use Windows to play titles on and developers don't develop games with macOS in mind. This likely won't change because in order to get a Mac computer with enough power, you're looking at well into the thousands. You can build a $700 PC and run The Witcher 3 without issue.
Build your own
You can build really cool-looking Windows 10 PCs. That alone is awesome enough. Not only can you use a computer but you'll learn how to build one, troubleshoot and make upgrades as more powerful components are released. You... can't build your own Mac.
Your reasons
Made the switch from macOS to Windows 10? Let us know what made you upgrade in the comments.
Get the Windows Central Newsletter
All the latest news, reviews, and guides for Windows and Xbox diehards.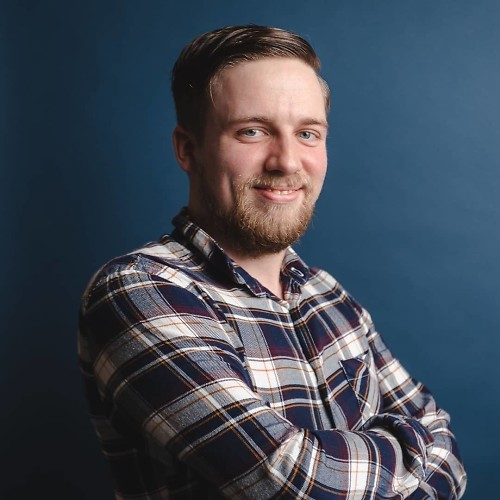 Rich Edmonds was formerly a Senior Editor of PC hardware at Windows Central, covering everything related to PC components and NAS. He's been involved in technology for more than a decade and knows a thing or two about the magic inside a PC chassis. You can follow him on Twitter at @RichEdmonds.