USB ports on the L32p-30 are too difficult to reach during everyday use for a monitor boasting its inclusion of a USB hub, but the impressive LC50 webcam somewhat makes up for it. The lack of vertical adjustment means you'll mindlessly reach underneath to connect devices, removing any convenience. However, if you remove the stiff stand, the accurate color profiles and sleek frame design make it an attractive budget 4K HDR option for creators comfortable with 60Hz.
Pros
+

Quickly switch between color gamut profiles via OSD or software.

+

Companion app partitions desktop into sections, just like Windows 11.

+

Bundled wide-angle 1080p webcam with fantastic microphone quality.
Cons
-

USB ports are hard to reach in a pinch.

-

Limited articulation with the included stand.

-

Lenovo Artery app desperately needs updates to patch bugs.
Why you can trust Windows Central Our expert reviewers spend hours testing and comparing products and services so you can choose the best for you. Find out more about how we test.
Picking up a larger-than-average screen means 1080p resolutions won't cut it, and affordable 4K alternatives are more viable than ever. The Lenovo L32p-30 32" 4K monitor sticks to 60Hz while prioritizing color accuracy with an extensive selection of USB ports, firmly targeting the creative crowd, and a bundled 1080p webcam will likely appeal to those who work from home.
It's a decent-sized panel for the price, with a design aesthetic firmly in line with Lenovo's style. Naturally, any monitor with a relatively low response rate and tear-free AMD FreeSync support tends to market itself toward gamers, too. Whether or not this budget panel is a genuine option for budget-conscious gaming is up for debate alongside the usual collection of tests during my Lenovo L32p-30 review.
Disclaimer: This review was made possible by a review unit provided by Lenovo. The company did not see the contents of the review before publishing.
Lenovo L32p-30: Price and availability
Lenovo sells the L32p-30 through its official store and third-party retailers, including Newegg in the United States and Amazon in the United Kingdom, for $500 MSRP. However, during this review, the price was discounted to $331.99, well below the estimated value. Packaged with a USB-C to USB-C cable, AC adapter per region, and the Lenovo LC50 webcam, it's available for purchase now.
Swipe to scroll horizontally
| Category | Lenovo L32p-30 |
| --- | --- |
| Display type | IPS |
| Resolution | UHD 3840 x 2160 |
| Refresh rate | 60Hz |
| Brightness | 350 cd/㎡ |
| Color gamut | 90% DCI P3 |
| Tilt angle | -5° / 22° (front/back) |
| Contrast ratio | 1000:1 (dynamic) |
| Response | 4 / 6 ms |
| Features | 4x USB 3.2 Gen 1 ports |
| Dimensions | 56.2 x 424.4 x 714.2 mm (head only) |
| Weight | 17.2 lbs |
Lenovo L32p-30: First impressions and setup
Unboxing the L32p-30 is a relatively standard experience, with no flair in its packaging or presentation. Given that Lenovo markets this 4K screen towards 'gamers and creatives,' it's clear the latter is the catered audience since it feels more like unboxing home office equipment than any gaming accessory. However, despite the plain box, it's filled with careful padding that separates the solid metal stand from the precious 31.5" panel.
Construction is relatively straightforward, requiring no tools thanks to a pair of thumbscrews and clever thread patterns holding everything secure. Even a simple, removable plastic cable tidy blocker helps with organization. You can grab a screwdriver if you want some extra assurance that nothing will slip, but a firm twist by hand is more than enough. There's a standard 100 x 100 VESA pattern on the back, but you'll need to provide the 10mm M4 bolts if you're mounting a bracket.
In a way, I feel spoiled by Dell since they already perfected the monitor unboxing process. With gaming monitors like the Alienware AW2723DF, clamping a stand into a panel while it remains fully protected in the box and lifting out a complete unit is the way to go and should inspire Lenovo to follow suit. However, the amount of careful padding and tool-free construction doesn't give me anything negative to say about Lenovo's packaging. If you're considering home delivery via an online order, you shouldn't worry about transit damage.
Still, some gripes were immediately evident and left me a little disappointed. You're restricted to exclusively forward and backward tilting, with no height adjustment or side-to-side movement. It becomes a little clearer that the $500 MSRP relates more to the upgrade to a 4K panel and an included webcam alongside the USB hub since the rest of the unit is a no-frills affair with restricted positioning. Seeing the L32p-30 sell for around £300 in the UK begins to align with my first impressions.
Even the last steps of setup were affected by software-related struggles, as I ran into roadblocks when following Lenovo's recommendations for driver downloads. Visiting the official support page greets you with an offer to automatically detect any Lenovo-branded hardware and direct you to the most appropriate firmware. Unfortunately, the scan failed after multiple attempts, and I resorted to manual searches of the L32p-30 model number instead.
There were more struggles with software to come, as I'll soon explain in a breakdown of the Lenovo companion app. Overall, this 32" panel looks clean where it matters most: the screen. Ideally, I'd recommend mounting the monitor to a desk-mounted arm or a wall bracket since you'll likely get more maneuverability than the included stand if your setup can hold the remaining 14.9 lbs.
Lenovo L32p-30: Features
Before I dig into how this 4K monitor fares in its price range, let's address the key selling points. Lenovo proudly advertises the L32p-30 with a wide array of ports, including USB-C rated for up to 75W power delivery. It's becoming a common feature of any monitor that sits above the ultra-budget range, but this USB hub isn't as practical as it could be.
Rather than seating the USB ports closer to the underside of the frame for easy access, they're positioned next to the HDMI and DisplayPort inputs. It's passable for connecting USB receivers on wireless mice and keyboards, but you'll have a lousy experience with regularly connecting external storage devices. Since there's only a 22° backward tilt, you look silly with your head on the desk trying to figure out where the free ports are.
Fortunately, the OSD menu buttons are as clear as day, with quick access to brightness adjustment and switching between input sources. It's a good thing, too, because the Lenovo Artery companion app (aka Lenovo Display Control Center) might be one of the most arbitrary I've used to date. Admittedly, the GUI for the app is clean, and the color gamut shortcuts are helpful, but the praise ends there.
Pressing the basic or advanced settings button opens a drop-down menu that is impossible to interact with, ignoring my mouse even after a reboot. It's not a huge loss, given that the app repeats everything available on the built-in OSD submenus. However, one feature is genuinely useful, if not a tad redundant, when using Windows 11.
Lenovo's desktop partition offers an alternative solution to keeping your windows cleanly stacked, with various pre-made layouts. It provides nothing more than Microsoft PowerToys did for Windows 10 and up, but it's a helpful demonstration for anyone sticking adamantly with a previous-gen OS. I'll admit that it's not solely a convincing reason to install the software, but it's handy for someone who regularly snaps windows into place, as I do.
The companion app's focus on gamut and window positions leans further into a stronger appeal for creative types and home office workers. An accurate, high-resolution display that can quickly switch up the color temperature and brightness has more to offer than it would to gamers, and even the briefest of speaker tests proved it won't appeal to music lovers. Zero bass response means you'd be better off listening from a smartphone, so stick to Microsoft Teams calls.
Lenovo L32p-30: Webcam
Besides the USB hub, the secondary appeal of the L32p-30 is Lenovo's inclusion of a 1080p webcam with a built-in physical privacy shutter. It's a decent little camera with dual microphones inside, giving oddly similar vibes to using one of the best all-in-one PCs once you're all set up. Its 7.9mm lens covers a wide angle, but you'll need to be mindful of natural light leaking into your scene since the dynamic range struggles.
Given the poor effort from the double 3W speakers, it's easy to assume that the internal microphone array is equally trash, but that's not the case. Connect a decent pair of external speakers or headphones, and you'll hear that the recording quality is pretty fantastic. I've used my fair share of mid-range gaming headsets with far worse microphones than this Lenovo LC50 webcam, and it's thrown in with a 4K monitor. Bargain.
Image 1 of 2
Considering Lenovo has experimented with its Magic Bay for the ThinkBook 16p (Gen 4,) it's a little disappointing that the LC50 is little more than a boxed extra with the L32p-30 monitor. Given the low price, it's understandable, but the company has made far more exciting moves into modular accessories than slapping a strong magnet onto a webcam.
On that note, fixing a magnet onto the back of a monitor feels borderline criminal. I was hit with after-school detention for experimenting with this kind of thing in my youth, and it still raised questions about whether it was an entirely rational design choice. Lenovo tests its products before release, so I'm sure it's fine. Still, I have zero desire to use the LC50 with other screens that were never approved to be exposed to magnets.
Lenovo L32p-30: Testing benchmarks
Quick access to color gamuts on the L32p-30, both on the physical OSD buttons and the Lenovo Artery app, further hints at the appeal to creative professionals. Testing performance with a SpyderX Pro colorimeter shows sRGB coming through with perfect accuracy and even DCI-P3 beating Lenovo's estimates on the neutral setting.
Lenovo boasts a max 350 nits brightness for the L32p-30, but repeated tests after several hours of use wouldn't peak far above 300 cd/m² in standard modes. It's not a big deal for an environment like my home office, where anything around 300 nits is perfect. Still, if exposed to intense natural light, you might crave something brighter instead of tweaking the 'overdrive' submenu.
Image 1 of 3
Swipe to scroll horizontally
| Setting | Brightness | Black | Contrast | White Point |
| --- | --- | --- | --- | --- |
| 0% | 40.4 | 0.05 | 860:1 | 6800 |
| 25% | 105.3 | 0.09 | 1150:1 | 6900 |
| 50% | 168.3 | 0.16 | 1050:1 | 7000 |
| 75% | 228.1 | 0.20 | 1110:1 | 7000 |
| 100% | 300.3 | 0.27 | 1100:1 | 7100 |
Activating overdrive mode pushes the response time down at the trade of increasing ghosting. At the first level, the effect is almost indistinguishable and is activated by default, presumably for that reason. Ramping it up to the maximum at level 4 produces strong trails and discoloration on fast-moving objects and generally isn't worth it. More evidence that the L32p-30 is best advertised as a creative monitor, but it's not a terrible choice for 60 FPS gamers on a strict budget.
HDR performs as expected, looking beautiful in video and general desktop use. Again, many gamers will likely disable HDR, but it's another feature targeting the likes of video editors. Keeping the L32p-30 around 80% brightness with overdrive level 1 was perfectly comfortable for daytime use and switching to the 'warm' profile helped in the late evenings to prevent eye strain. It's nothing groundbreaking, but Lenovo keeps firmly in its lane by offering a well-priced 4K panel with a bonus USB hub and webcam.
Lenovo L32p-30: The competition
Picking up an affordable 4K 32-inch monitor isn't as difficult as it used to be, especially if you're happy to stick with 60Hz since plenty of variants target creative professionals. Some will still profess to suit gamers, thanks to relatively low response times, but many will crave at least a 144Hz refresh rate to keep up with modern titles.
Still, despite LG discontinuing its 32UN550-W panel, it's widely available on third-party retailers for a similar price. Supporting HDR and AMD FreeSync with a 4ms response time puts it extremely close to the Lenovo L32p-30, but you gain a height-adjustable stand. If you want a closer match, the LG 32UN500-W is a non-adjustable variant selling for less than $300 at the time of writing.
Lenovo L32p-30: Should you buy?
You should buy this if ...
You're a creative professional looking for affordable 4K.
Your working environment is less affected by direct sunlight.
You work from home and regularly attend video meetings.
You should not buy this if ...
You're a gamer looking for smooth 4K gaming.
You want quick access to USB ports for storage devices.
You need high-grade speakers for audio/video editing.
Lenovo aims firmly at the budget crowd with this 32" 4K offering, sticking with 60Hz and a no-frills frame in favor of color accuracy and other attractive features for creators. The L32p-30 can function as a serviceable gaming monitor if you've found it at an enticing discount, but its strongest points remain in the creative category. Still, bundling a wide-angle 1080p webcam with impressive dual microphones seals its fate as an ideal candidate for those working from home.
At around $300, it's reasonably priced for its performance, but there are better gaming monitors. I recommend pulling the trigger on a purchase if you see this screen on sale for anything less, especially since the bundled Lenovo LC50 webcam has an $80 MSRP alone. Attach it to a desk-mounted arm or a wall bracket if you can, but the rigid stand isn't the ugliest alternative around, and the removable cable tidy is still great.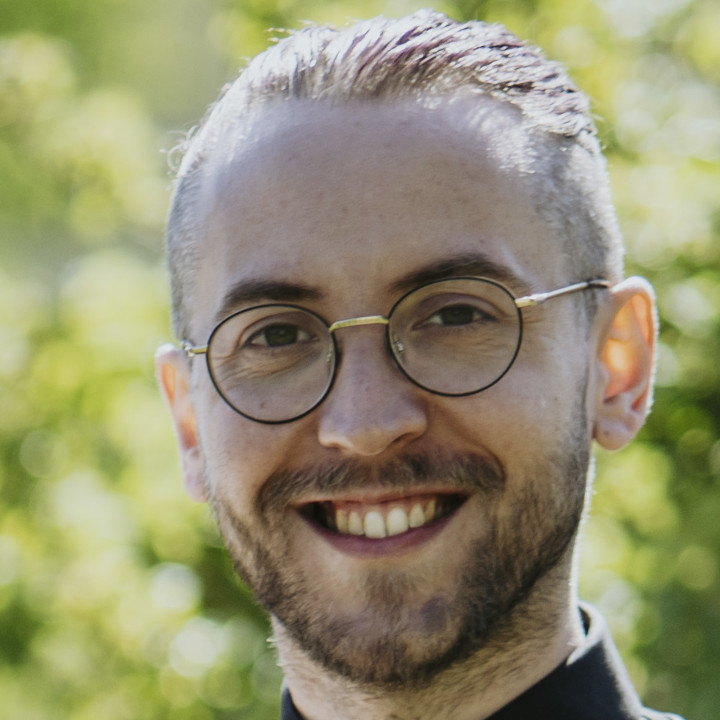 Ben is the channel editor for all things tech-related at Windows Central. That includes PCs, the components inside, and any accessory you can connect to a Windows desktop or Xbox console. Not restricted to one platform, he also has a keen interest in Valve's Steam Deck handheld and the Linux-based operating system inside. Fueling this career with coffee since 2021, you can usually find him behind one screen or another. Find him on Mastodon @trzomb@mastodon.online to ask questions or share opinions.