Alienware offers the ultimate choice for a 27" 1440p IPS panel. Not big enough to notice any downsides to the mid-range resolution, and a 240Hz+ refresh rate prioritizes ultra-smooth framerates backed up by a range of adaptive sync options. It reaches eye-watering brightness levels, but I doubt anyone will likely crank it to the max. Low-light suffers somewhat with backlight bleed, but it's at least uniform with no prominent hot spots. Arguably your last port of call before graduating to an OLED alternative.
Pros
+

Up to 280Hz with overclocked DisplayPort.

+

Support for various adaptive sync methods.

+

Sturdy build still allows effortless vertical adjustments.
Cons
-

Backlight leaks in low-light settings.

-

Cable tidy prevents quick screen rotations.
Why you can trust Windows Central Our expert reviewers spend hours testing and comparing products and services so you can choose the best for you. Find out more about how we test.
Choosing the best gaming monitor generally has a tricky borderline at the high end of 1440p and low end of 2160p (4K), with messy options on both sides. I prefer to stick with the mid-range resolution and push for extra frames whenever possible, but that's usually because I stick with modest-sized screens. Alienware looks to tick all the right boxes with this 27" IPS beauty, aiming to be a premium option before jumping to OLED.
Boasting up to 280Hz with a range of adaptive sync options and HDR support, the AW2723DF should be an impressive offering from Alienware, but is it worth the price? I spent the week trying it out in various conditions for my review, and the answer is resoundingly positive.
Alienware AW2723DF: Price and availability
Dell sells the Alienware AW2723DF through its official store and third-party retailers, including Amazon and B&H Photo, for $650 MSRP. Packaged with 2x DisplayPort cables for full-size and mini connections alongside 1x HDMI and 1x USB 3.2 Gen 1 upstream cable, it's available for purchase now. Dell provided a sample for this review but did not see the article's contents before publishing.
Swipe to scroll horizontally
Category
Alienware AW2723DF
Display type
LED-backlit LCD
TFT active matrix
Fast IPS nano color
Resolution
QHD 2560 x 1440
Refresh rate
280Hz (DisplayPort OC)
240Hz (DisplayPort)
144Hz (HDMI)
Brightness
600 cd/m²
Color gamut
100% sRGB
95% DCI-P3
1.07 billion colors
Pixel per inch
109
Viewing angle
178° (horizontal)
178° (vertical)
Contrast ratio
1000:1 (dynamic)
Response
1ms (gray-to-gray extreme)
Features
VESA Adaptive-Sync
AMD FreeSync Premium Pro
NVIDIA G-Sync compatible
Dimensions
23.9 x 10.6 x 16 in (with stand)
Weight
12.6 lbs
Alienware AW2723DF: First impressions and setup
Setting up the AW2723DF couldn't be easier. Even for a 27" monitor with a big stand, you don't need a single tool to assemble this beauty. Dell recommends attaching the feet to the frame and using it to lift the panel out of the box rather than trying to grip the edges and risk fingerprints or smudges, itself clicking into place and revealing a simple release button.
You get a generous selection of cables in the box, including the USB-B upstream to power the hub ports. A cute little Alienware-branded box contains more documentation, but a single quick-start sheet rests on top when you open the whole unit, and I doubt you'll need more than a few pointers. A skinny cable-tidy panel cover slides off, ready to anchor the AC and video connections and feed them through the stand.
It's almost frustrating to glance over at my older monitors that needed traditional screws to attach their base stands and still ended up rattling. The AW2723DF is a cinch to unbox and connect and screams premium at first glance, with all sturdy metal internal parts covered by slick white plastic and the usual Alienware branding.
Nothing to complain about besides the sheer size of the box it ships in, but you'll forgive that when you notice how well-packaged it is. If you're the type that hangs on to old boxes, you'll need somewhere spacious to fit this monster.
Alienware AW2723DF: Features
Adjusting the AW2723DF is generally straightforward, with nothing more than a deliberate push needed to shift it around. Unfortunately, finding a perfectly horizontal position is tricky since subtle movements require a much firmer grip, and I'd often overshoot the angle. Sitting back from the monitor to determine whether you're perfectly level and then switching to a double-handed wrestling grip to make tiny adjustments is annoying, but I'd rather it were too firm than loose.
The ease of vertical movement is undoubtedly my favorite physical feature, built directly into the Alienware stand with no tools required to make changes, as per the overall theme. Convincing the AW2723DF screen to move downwards is tough, but raising it to its highest point is almost effortless as you feel something of a spring-loaded mechanism helping you. A cute pop-out headphone holder on the left is maybe my second favorite. It's adorable.
Rotating the panel should be equally simple, but it gets finicky, even at the highest point. Once the power and video cables are fed into the Alienware stand and covered by the cable-tidy panel, they're pretty tightly held without much give. Pair this with the challenge of spinning the monitor without accidentally bumping a corner on your desk, and it's clearly not designed for a quick change. Still, it can be done with enough patience and careful attention to trailing cables.
Underneath the AW2723DF are a couple of USB ports, with more located to the rear next to the AC power, all powered by an included USB-B upstream cable. It's a welcome addition, especially for someone like me who has a compact motherboard with limited port selections. Instead of relying on a clutter of external USB hubs, I could connect wireless receivers for my mouse and keyboard and practically forget about them if I hadn't painstakingly cable-managed my peripheral chaos already.
The only real downside to the neatly cable-tied presentation of the AW2723DF that I found is trying to rotate to a vertical orientation means pulling a generous amount of slack through the stand. Not so simple when you have multiple devices connected via USB, HDMI, and DisplayPort, all struggling for space. It can be done, but it's not designed for regular rotation, so beware.
On-board options are pretty standard, with the inclusion of 'AlienVision' presets offering image adjustments ranging from subtle to insane. The chroma mode completely deep fries your desktop to an unbearable degree if the brightness is high, but some adjustment might benefit those with sight issues. Don't switch to it in the middle of the night just because you're curious.
Alienware AW2723DF: Test benchmarks
The AW2723DF defaults to 75% brightness, which I eventually reduced to 50% for a more comfortable feeling in my daily setup with dim lighting. With HDR disabled, I ran tests with a colorimeter to see how the standard, out-of-the-box experience performs. Keeping HDR turned on via Windows settings boosts the high-end and looks fantastic in sample video footage but disables manual brightness control, so it's off for now.
Unsurprisingly, the gamut test reported the exact numbers Alienware claims in its advertisements to perfection. The beautiful range of color looks fantastic on this IPS panel, and I spent a good while staring at example UHD footage that still seems incredibly vibrant without HDR enabled. Usually fighting to match color profiles on mismatched monitors on my desk, there's barely a need to calibrate this beauty. Still, your experience may vary depending on the amount of natural light.
Pushing the brightness to its minimum exposes the weakest aspect of the AW2723DF: its backlight. There is an unfortunate amount of bleeding in low-light settings, but it's at least uniform across the panel. Some cheaper models exhibit huge spots in each corner or horizontal strips, causing distractions, but Alienware keeps it flat and smooth.
It's a little hard to ignore during game loading screens or in dark shots of TV shows, making most of HBO's The Last of Us appear in shades of gray rather than deep blacks, but it's forgivable. After all, these upper limits of IPS screens champion OLED technology as the next logical step; it solves this kind of problem in favor of a price increase.
Swipe to scroll horizontally
| Setting | Brightness | Black | Contrast | White Point |
| --- | --- | --- | --- | --- |
| 0% | 36.8 | 0.05 | 790:1 | 6800 |
| 25% | 95.5 | 0.09 | 1050:1 | 6700 |
| 50% | 155.5 | 0.16 | 970:1 | 6700 |
| 75% | 213.2 | 0.20 | 1040:1 | 6700 |
| 100% | 458.6 | 0.46 | 1010:1 | 6600 |
As expected, connecting the AW2723DF to my Xbox Series S allowed 1440p resolutions and a 120Hz refresh rate, but HDR10 was unavailable. It could be an incompatibility caused by the included HDMI cable from Dell, but no amount of tinkering in the OSD menu enabled it. Nevertheless, the monitor is a relatively good fit for the more affordable, disc-less Xbox.
Picture-by-picture mode (PbP) works well enough with a combination of HDMI and DisplayPort inputs, with Windows 10 automatically adjusting my desktop resolution to fit the squashed half-screen. The Series S sticks to a letterbox method and drops the refresh rate below 120Hz, one of the only downsides to using PbP or picture-in-picture (PiP), but it's easy enough to access and use in a pinch.
Alienware AW2723DF: The competition
The Gigabyte M27Q X is a 27" 1440p IPS monitor with a 240Hz refresh rate but a slightly lower VESA Display HDR400 rating and 92% DCI-P3 color performance, although it hits 140% of sRGB. Viewing angles are the same at 178°, and a 1ms response time matches Alienware, but you'll drop to a 350 nits typical brightness if you choose this alternative selling for around $469 on Amazon.
It's a significant price drop and a tempting option, especially given the skinny bezel on the Gigabyte, at least around the top and sides. Still, the overall aesthetics don't match Alienware, and the extra cost net you some fancy extras from Dell. If possible, I'd happily recommend pushing your budget up and spring for the AW2723DF.
Alienware AW2723DF: Should you buy?
You should buy this if ...
You want a premium-style monitor without entering 4K territory.
You appreciate the choice of landscape and portrait orientation.
You're looking for a super smooth 240Hz panel with HDR.
You shouldn't buy this if ...
You'll never exceed 60Hz for gaming or media.
You're planning to connect to 4K video feeds primarily.
Your desk doesn't have enough space for a large stand mount.
The Alienware AW2723DF borders so close to perfection, with its drawbacks more a symptom of IPS panels than anything specific to its model. It's a gorgeous panel delivering precisely what Dell claims, personally exceeding my brightness preference, particularly with HDR enabled. Its frame and overall design are fantastic, with thoughtful little touches, such as a neat cable tidy panel alongside a thin bezel.
Its support for a range of adaptive sync modes with a microscopic 1ms response time makes it one of the best gaming monitors aiming for 1440p resolutions, prioritizing smooth gameplay with the 240Hz refresh rate. There are cheaper alternatives, but everything sacrifices something along the way, none perfectly matching the overall package from Alienware. It's a rough comparison against OLED panels, but I'd have no qualms about making this my primary screen since it fits my daily content intake, and the backlight never seriously ruined any dark scenes.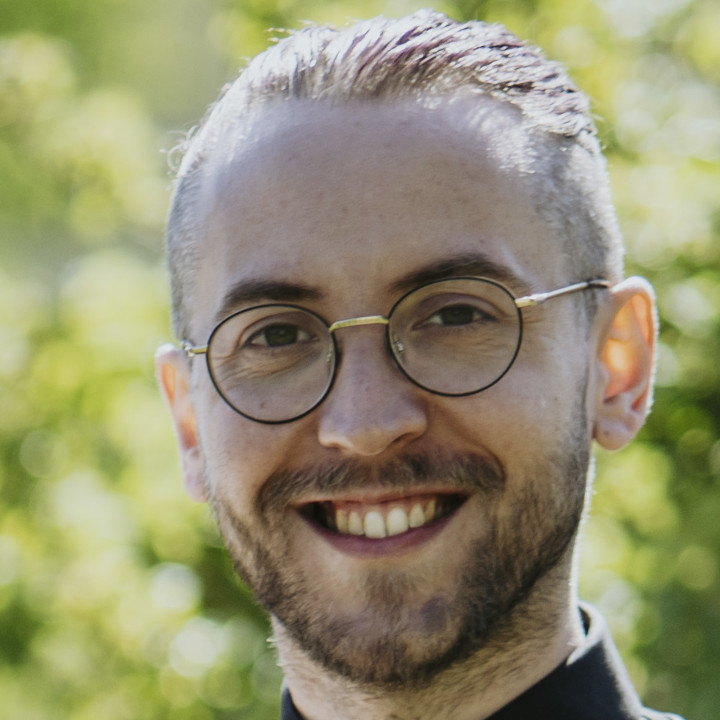 Ben is the channel editor for all things tech-related at Windows Central. That includes PCs, the components inside, and any accessory you can connect to a Windows desktop or Xbox console. Not restricted to one platform, he also has a keen interest in Valve's Steam Deck handheld and the Linux-based operating system inside. Fueling this career with coffee since 2021, you can usually find him behind one screen or another. Find him on Mastodon @trzomb@mastodon.online to ask questions or share opinions.