Adobe Photoshop Elements 2022 & Premiere Elements 2022 get even more guided edits and conveniences
New features make Adobe Photoshop Elements and Premiere Elements even easier to use.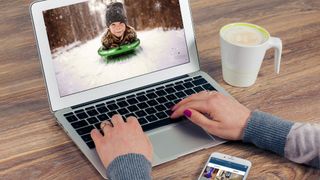 (Image credit: Pixabay)
Whether you're taking fun family photos or capturing cool stunts on video, Photoshop Elements and Premiere Elements can help you enhance your shots and make them look amazing. Both have received a number of important updates including new Guided Edits so you can easily make your work more dynamic-looking in just a few seconds. It's easy to see why these two are respectively one of the best photo editing software and best video editing software out there.
It's a whole lot easier to get the editing results you want if you get the most out of your camera when taking the shot to begin with. But these latest improvements make the editing process much simpler. We'll dive into all of the new aspects starting first with Photoshop Elements and then jumping into Premiere Elements.
What's new with Photoshop Elements 2022
With this latest version, Photoshop Elements has gotten some really snazzy features to help you make your photos look even better.
Perfect photos
Adobe Photoshop Elements 2022
Create the perfect photos

The guided edits allow anyone of any skill level to enhance their precious photos. Adjust brightness and color, remove unwanted items in the background, and much more.
Artistic effects: Give your pictures a painted look
The latest effects transform your favorite photos so they look like paintings. There are several filter styles from famous artists and their iconic work. Play around with the options and see what looks you like best.
Animated overlays: Breathe more life into your pics
The best part about animated overlays is that you get to determine where the animations go. For instance, if you don't want the moving parts to ever obscure your subject matter, simply select the area you don't want the overlays to go. For instance, you can make falling snowflakes surround someone without ever actually going in front of their face.
Warp photos into new shapes: Endless editing possibilities
Give your photos a completely different feel by warping existing photos or even placing those warped images in new projects. For instance, you can take a picture with someone wearing sunglasses and then warp another image to fit the shape of the lenses to make it look like that's where they are.
2 new guided edits
Adobe Photoshop Elements makes the editing process easier by providing guided edits that help you make specific changes to your images. Two new options have been added with this latest version.
Perfect pet pics:
Make your furry friend's fur stand out by adjusting color and lighting settings designed specifically for pet colors and shapes. You can also remove any reflective pet-eye issues or use the healing tools to get rid of any distracting elements like collars and leashes.
Extended photo backgrounds:
Ever take a picture and wish that background was wider? Well, now you'll easily be able to fix that problem with just a few short clicks. This can help shift the focus of your images or even allow you to crop the image in such a way that the subject matter is more centered.
Slideshow styles: Show off your pics in new ways
What's the point of making stunning photos if you're not going to share them? Adobe updated Photoshop Elements' slideshow options so there are more styles and layouts to choose from.
GIF playback in Organizer: View GIFs in the user interface
Up until now, any GIFs in the Organizer remained static. However, with the 2022 version, you'll be able to see the GIF playback while in this thumbnail or focused view.
Automatic software updates: Always have the latest version
It's rather annoying coming to your computer only to see that the software you want to use needs to update. Adobe understands this pain, so from now on Adobe Photoshop Elements 2022 automatically updates without you needing to interact with any dialog boxes. You'll always have the latest version of the software.
What's new with Premiere Elements 2022
Touching up your videos and making them look more professional is easily accomplished with Premiere Elements. Now, even more features have been added to make the process that much more convenient.
Enhanced videos
Adobe Premiere Elements 2022
For making cool videos

Get help creating the perfect videos using Adobe Premiere Elements 2022. The Guided Edits take you step by step so you can add more depth to your video projects and make them more special.
Auto-reframing: Focus on a specific spot in your videos
Ever record something and then the main subject of your recording goes off to one side? Premiere Elements' new auto-reframing feature allows you to easily select someone or something and then focuses on it throughout your video without any complicated frame-by-frame edits.
Perfect aspect ratios: Get the right dimensions for Instagram
You've made an awesome video, now you have to share it with others! With the new aspect ratio options, you can easily change the dimensions of your videos so they show up to their best advantage on social media sites. You can even add fun effects like backgrounds to vertical videos, motion titles, and mattes.
2 new guided edits
Premiere Elements makes editing your videos incredibly easy thanks to the 27 guided edits it contains. Two of these are brand-new with the 2022 version.
Animated overlays:
Give your videos a fun twist by adding animated effects over them. The latest update includes animations for snowflakes, hearts, butterflies, and more.
Adjust shadows and highlights in videos:
Every shoot a really cool video only to realize that the lighting isn't quite right? With just a few clicks, Premiere Elements will step you through how to fix shadows and highlights so it's easier to see the fun things you've captured.
Export slideshows: Perfect social media sharing
Show off your fun trip or family event with the perfect slideshow. Premiere Elements helps you prepare it for social media postings by providing fun new styles and templates.
Compress video files: Easily share your videos
Ever try to upload a video to social media only to get a notice saying your file is too big? That won't be an issue with the new video compression feature. Simply use the slider to change the size of your videos so they're ready to go up on Instagram, Twitter, Facebook, or even in your text messages.
GIF playback in Organizer: View GIFs in the user interface
Up until now, GIFs couldn't playback in the Organizer. Fortunately, this has been updated so you no longer have to completely open the files to view them.
Automatic software updates: Always have the latest version
For the past two decades or so, we've had to wait for a notice to pop up on our computers letting us know when an update released for our version of Premiere Elements. However, going forward the software will update itself. Huzzah!
Enhance your life
Adobe knows how to make editing photos and videos a whole lot easier with Photoshop Elements and Premiere Elements. There are a lot of convenient changes with the 2022 versions that could help you make even better projects. You can buy them separately or purchase them in a bundle.
Why not both?
Adobe Photoshop Elements 2022 & Premiere Elements 2022
The perfect package

Touch up your videos and your photos with this bundle. You'll have access to the latest software so you can improve captures of your favorite moments.
Get the Windows Central Newsletter
All the latest news, reviews, and guides for Windows and Xbox diehards.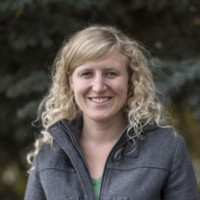 Self-professed gaming geek, Rebecca Spear, is one of Windows Central's gaming editors with a focus on Xbox and PC gaming. When she isn't checking out the latest games on Xbox Game Pass, PC, or Steam Deck; she can be found digital drawing with a Wacom tablet. She's written thousands of game guides, previews, features, and hardware reviews over the last few years. If you need information about anything gaming related, her articles can help you out. She also loves testing game accessories and any new tech on the market.