All the announcements from Xbox Series X gameplay reveal May 2020
The games look amazing on Xbox Series X!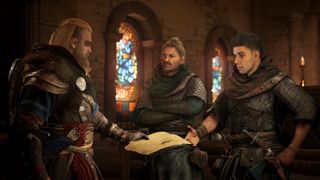 (Image credit: Ubisoft)
Today, Microsoft hosted its at-home Xbox Series X showcase during the Inside Xbox show. All of the games shown today are Optimized for Xbox Series X, and represent actual footage. These games are coming in Holiday 2020 or early next year to Microsoft's upcoming console, but no concrete release dates were revealed. You can take a look at all the titles below.
The games look utterly spectacular running at 4K resolution and 60 frames per second (FPS) on Xbox Series X. Some titles will also have a 120 FPS option like Dirt 5. The in-game footage definitely represents a generational leap.
Bright Memory: Infinite
Bright Memory: Infinite is an all-new lightning-fast fusion of the first-person shooter and action genres, created by FYQD-Studio. It was made by one person according to Microsoft. Combine a wide variety of skills and abilities to unleash dazzling combo attacks. Bright Memory: Infinite is set in a sprawling, futuristic metropolis in the year 2036.
Dirt 5
Ushering in the next generation of racing, Dirt 5 writes a new chapter in the legacy of Dirt – bolder and braver than ever before. New features, new innovations, and a fresh approach make Dirt 5 a hub of amplified off-road racing, style, and culture, where no two races are ever the same. The game runs at 4K 60 FPS on Xbox Series X, but it also features a 120 FPS option.
Scorn
Scorn is an atmospheric first-person horror adventure game set in a nightmarish universe of odd forms and somber tapestry. It is designed around the idea of "being thrown into the world." Isolated and lost inside this dream-like world, you will explore different interconnected regions in a non-linear fashion.
Chorvs
Chorus is an immersive single-player experience that tells a mature and dark tale of redemption. Take control of Nara, an ace pilot with a haunted past and Forsaken, her sentient starfighter, as they embark on a personal, redemptive journey to challenge a relentless foe and take down the dark cult that made her.
Madden 21
Madden 21 didn't showcase a lot of next-generation gameplay, but the game is coming to Xbox Series X and should run at 4K 60 FPS, maybe even 120 FPS.
Vampire: The Masquerade – Bloodlines 2
Vampire: The Masquerade – Bloodlines 2 may have been the least next-generation-looking game in the showcase, but its branching narrative should give us a new experience.
Call of the Sea
Call of the Sea is a first-person adventure puzzle game set in the 1930s that tells the story of Norah, a woman on the trail of her missing husband's expedition. The search takes place on a strange but beautiful island in the South Pacific, filled with secrets.
The Ascent
The Ascent is a solo and co-op action role-playing game set in a cyberpunk world. The mega-corporation that owns you and everyone, The Ascent Group, has just collapsed. Confusion and chaos ensue, security and order are in disarray, and without protection, everyone is left to fend for themselves. Your job is to stop gangs and hostile corporations from taking over.
The Medium
The Medium is from the team that brought you Blair Witch. The game is a next-generation psychological horror game. You play as Marianne, a medium living in two worlds: the real and the spirit one. Haunted by a vision of a child's murder, you travel to an abandoned hotel resort, which many years ago became the stage of an unthinkable tragedy.
Scarlet Nexus
Take on the role of Yuito Sumeragi, a new recruit aiming to become an elite psionic like the one who saved him as a child. Armed with a talent in psychokinesis, explore the futuristic city of New Himuka and uncover the mysteries of a Brain Punk future caught between technology and psychic abilities.
Second Extinction
Do you want to fight dinosaurs? Well, you have your wish and it's not Ark: Survival Evolved. Second Extinction is an intense three-player cooperative shooter, where your goal is to wipe out the mutated dinosaurs that have taken over the planet. Teamwork is vital as you adopt the role of one of the survivors, using a unique combination of weapons, abilities, and skills to take on the vast number of enemies.
Yakuza: Like a Dragon
Today, Sega announced that Yakuza: Like a Dragon is coming to Xbox Series X, Xbox One, and Windows 10. This is an explosive new entry point in the acclaimed Yakuza series, will be releasing as a launch title on Xbox Series X. It'll support cross-save and other important features as well.
Assassin's Creed Valhalla
In Assassin's Creed Valhalla, become Eivor, a legendary Viking raider on a quest for glory. Explore a dynamic and beautiful open world set against the brutal backdrop of England's Dark Ages. Raid your enemies, grow your settlement, and build your political power in the quest to earn a place among the gods in Valhalla.
There are countless partners working on Xbox Series X games right now and you can take a look at them below.
If you're waiting for first-party gameplay and reveals, you'll have to wait until July for that because that's when Microsoft's proper Xbox Series X event will be. In June, there's going to be another one probably showcasing more third-party titles.
Which one of these games stood out to you the most? Let us know.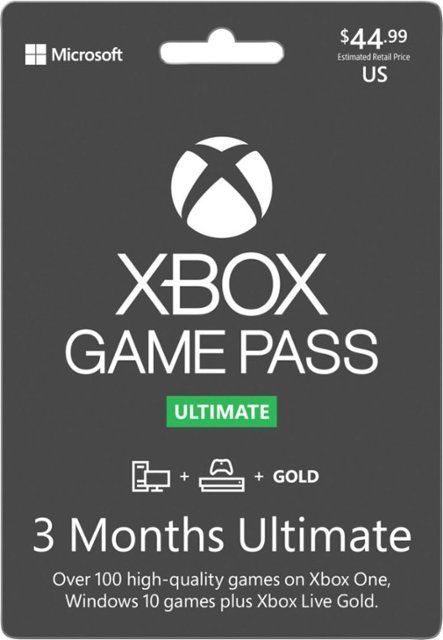 Best of the best
(opens in new tab)
Xbox Game Pass and Xbox Live Gold in one

Xbox Game Pass gives you access to over a hundred games for one monthly fee. Xbox Game Pass Ultimate also adds Xbox Live Gold to the package so you can play online with your friends.
Xbox Series X/S
Main
What is the Xbox Series X release date?
How much does Xbox Series X cost?
Why you can't preorder Xbox Series X yet
Windows Central Newsletter
Get the best of Windows Central in your inbox, every day!
Asher Madan handles gaming news for Windows Central. Before joining Windows Central in 2017, Asher worked for a number of different gaming outlets. He has a background in medical science and is passionate about all forms of entertainment, cooking, and antiquing.
Why the show wasn't horrible, it wasn't great either. When are these big corporations going to figure out that when you're trying to sell new hardware, people want to see actual gameplay and not "in engine" cinematic trailers? Bright Memory and Ascent looks good. I would be interested in second extinction if I saw some actual gameplay. I see why they let the "B" team go first. Now they know what not to do. They better bring some serious heat wood actual gameplay in July. Actually I think they need to do something to redeem themselves before July

If you notice even on PS4 and Xbox One today, in engine cutscenes look like the gameplay. More or less. Many games have just as much cutscenes today as they do gameplay. And seemlessly mesh the 2 together. Also, MS doesn't decide what 3rd parties show when they reveal a game. That's entirely down to the Piblisher and development team.

I understand all of that but MS did have control over what to show, I'm guessing. I watched all of the trailers over again. I still feel the same way. When a new console is getting ready to release, people want to see actual gameplay to see what the system is capable of doing. It's no coincidence that Bright Memory Infinite was shown first. Because they knew that people were tuning in to see gameplay footage and that was the only trailer where gameplay was actually the priority of the trailer. My interest was instantly peaked when I saw the footage. It reminds me of a cross between Dishonored and Dying Light. Two games that I love. it's okay to have cinematics in a game trailer, but don't let the cinematics outweigh the actual gameplay footage and that's what I feel that most of these trailers did. A lot of flare but little substance. Everyone knows that the series X is a well capable beast. Show us the game play and elaborate on what has been made possible to do in said games, because of this new hardware(comparisons of games running on different Xbox hardware). Again it wasn't terrible but I wasn't blown away and I'm not going to defend something that I wasn't that impressed with. I'm not the only person that feels this way. The like vs. Dislike ratio on YouTube is a telltale sign. I'm sure some of those dislikes are from Sony ponies, but it still lets you know that not everyone thought that it was a great showing. I still believe that they are going to bring the fire in July though.

I mean, I was disappointed as well, but if you think about it, it's not like this is the first time that a "gameplay" trailer hasn't shown actual gameplay. In fact it's been pretty common in the last decade or so. It's annoying, and I keep thinking that it won't be the case (mainly because comapnies like CD Projekt release a gameplay trailer that is actually gameplay, but after actually thinking out it, it isn't really the norm any more.

I'm not sure why people keep saying this. OK so Dirt 5 was a replay, but still in game. The Ascent looked awesome for Diablo players. Graphically better than any other in the genre. And The Medium actually was cutscene and gameplay. That was confirmed by the developer. That game literally stole all the limelight away from Creed. It was stunning. And isn't coming to Xbox One. It's a PC and Series X exclusive. Those visuals were astounding. The developer also confirmed it is using full Ray Tracing. Which explains why it looks so good people think it isn't gameay. The Medium is gonna be a big game this holiday for SERIES X.

In game engine doesn't mean gameplay, simple as that. Seeing an in engine cutscene is not showing off the gameplay of a game.

After the developer speaks in the trailer. All following footage was gameplay. The part where the character walks beside the pool, when the character clings to the wall in the spirit world and when the character walks up to the building and the spirit world comes into view instantly. That instant transition is made possible by the SSD. No loading at all. The whole game uses cinematic fixed cameras like Silent Hill 2 for example. So it's understandable with the camera angles as to why you might think it wasn't gameplay. But it absolutely was. Also when the character walks upto that old derilict petrol station/shop. The show itself is to blame for these things slipping under the radar. Hopefully they try and find a new way to present the show in lockdown as they are all in seperate houses. But go and have a read of The Medium in some of the big articles out there about the game.

"It's been pretty common in the last decade or so". That's the problem. They have to realize that they're dealing with a newer generation of gamers now and this kind of stuff isn't going to fly with everyone. I've been gaming for decades myself. I still remember the "awesome" E3 killzone footage that was shown that Sony tried to pass off as actual gameplay footage....... There are now at least two articles on this site that agree with what I'm saying, (and even Microsoft have said that this was a mistep) so I guess we're all just going to have to agree to disagree on this topic😉.

Just as a byproduct of this conversation. It is alarming when people complain about it for Xbox, but when Naughty Dog reveal their games with cinematic in engine cutscenes everyone seems absolutely fine with that. But it's not OK for anyone else?? Total double standards.

Haven't you heard? Everything that Sony does is gold. It's not a cool feature, even though it's been around for a while, until it's on the PlayStation console. Then it's the best thing since sliced bread(back compat, crossplay, haptic feedback, etc) They do get away with a lot of stuff because their fan base is quicker to accept it because....... reasons.

Naughty Dog don't call them gameplay trailers, ffs. It's not about what's in the trailers it's about what the showcase was called, how are you not getting this?

I guess it's a good opportunity for MS to make Mixer thrive. Probably you will get all the gameplay videos there. This way you will still get your gameplay videos, they will get Mixer promoted, you will still buy the console if you like the gameplays and they still have an event showcasing both games and hardware. I don't really see a problem with this. Honestly I am not expecting any revolutionary gameplay by this time. If there is, they would probably show it. For everything else I won't drop my jaw if there is a game I can control with a controller and I can use an inventory to customize my smashing. I can't imagine any couple-of-hour event to transfer the info regarding gameplay to all these games.

I personally thought most of the games just looked like upgraded Xbox One games. However their was 3 games that looked infinitely better than this Gen. And 1 in particular which was amazing in terms of its presentation. Creed looked great. Really noticeable jump over this Gen. The Ascent looked fantastic. Incredible visuals for an isometric game. But the star of the show was surprisingly The Medium. That was the 1 game that really impressed me. From a presentation standpoint. All of it was directly from the game. Confirmed by the developer. The hair, the animation, the incredible lighting and detail was a big big jump over current Gen. Looked absolutely thrilling for its atmosphere, sound and visual presentation. That is a glimpse into just what we can expect from the first party studios.

Your first sentence is pretty much all I actually expect from the upcoming generation.

Yeah but we did see a game in this lot today that was a genuine huge leap of in game visuals. Everything in The Medium was realtime. In engine cutscenes and gameplay were bith in the video. The developer confirmed it is a next Gen title. Using the Series X and PC strengths as the big focus. It states in their website the game is only coming to PC and Xbox Series X this holiday 2020. No Xbox One version. And curiously no Playstation version at all. They also said there is more to come very soon. And that they will discuss what features of Series X they are pushing in the game. This game could really put this Dev on the map. Lovely surprise today this one. Thats the best visuals I've seen so far. The lighting was unreal, the hair on the character was amazing. Incredible that was realtime. The world detail to was incredible. I've seen many Online who thought that trailer was CGI. It isn't. Confirmed all realtime engine. It really looks like it could be a killer SERIES X app this holiday.

Yeah, I'm not saying it as a bad thing, it's just that I honestly don't expect the new systems to completely reinvent the wheel because lets face it, games on the One X already look pretty damn good there is certainly room to grow but it's harder to make things stand out, especially in a short five minute snippet.

Visually, that is, I 100% expect significant improvements to AI and physics.

https://www.gamespot.com/amp-articles/upcoming-horror-games-key-feature-... This is well worth a read. The developer claims in terms of gameplay as well, they couldn't make this game until Series X came along. Apparantly it's been in the making since 2012. But current Gen consoles couldn't realize the game due to a lack of power.

Well, I would say thats true at least for the first couple of years of the system. This has been the case for a while. Oblivion looked like Morrowind with textures I remember specifically.

I love my Xbox one x and will get the series x at some point (Hopefully with a cyberpunk 2077 bundle) , but that event was not for me. I think MS just made their first mistake with this gen. They have been hitting home runs with their reveals and information to date. Let's hope July has a better showcase and variety that really shows off the power of the console.

I liked most games, but it suffered from the obvious issues of time limited work. Probably the best they could muster, given the circumstances.

The Ascent is the only interesting game.

That Bright game looks and feels like first person Warframe, but it also has the feeling of being a moving Bullshot so I will hold back my excitement for now.